Road Trip from Arizona to California
A road trip from Arizona to California is the ultimate road trip for beach goers, hikers, and culture lovers. Jump from beach to beach, heading north or south as you explore the unique diversity of the state of California. Dramatic coastlines meet magnificent mountain ranges, with amusement parks, shopping, and world-class wine and cuisine.
The 495-mile road trip from Arizona to California takes at least 8 hours. The route can pass via Joshua Tree National Park, Palm Springs, Los Angeles, Malibu, Santa Barbara, Pismo Beach, Paso Robles, Big Sur, San Francisco, Disneyland, and San Diego.
Read on to explore two memorable routes through the Golden State, plus where to stay, things to see and the best time to take a road trip from Arizona to California. Whichever route you choose, you will find unforgettable moments under the Californian sun.
How far is California from Arizona, and how long will the road trip take?
Comparison of road trip routes between Arizona and California

| Route | Distance | Driving Time |
| --- | --- | --- |
| Phoenix to San Francisco Route | 820 miles | 14 hours 20 minutes |
| Phoenix to San Diego Route | 495 miles | 8 hours |
There are a few options for getting from Phoenix to California. We chose two routes that end in two different cities. One route ends in San Francisco, one of the country's most culturally rich cities, and the other route ends in sun soaked San Diego.
The Phoenix to San Francisco route is longer than our Phoenix to San Diego route, so those looking for a shorter trip should check out our route to San Diego. On this route, you will cover 821 miles, taking you around 14 hours and 22 minutes to complete it.
The Phoenix to San Diego route will take 7 hours and 56 minutes to complete. This route only explores southern California and misses out on the dramatic Big Sur coastline and luxury beaches of Malibu.
Considering how many sights you'll have to explore and the long distance, we recommend taking four to five days. By taking your time, you'll be able to explore this one-of-a-kind state and all it has to offer.
Best road trip route from Arizona to California
Both routes will take you through some of the most iconic scenery in the United States. You'll pass through deserts, cities, forests, and exciting coast lines. Not to mention one of the world's greatest wine regions.
The Phoenix to San Francisco Route will take you through breathtaking scenery and visits to iconic California cities is what makes this road trip special. Hike through the Mojave and Colorado Deserts, climb mountain peaks, get to grips with Hollywood and LA before jumping from beach to beach along the dramatic California coast, experiencing the Big Sur in all its impressive glory.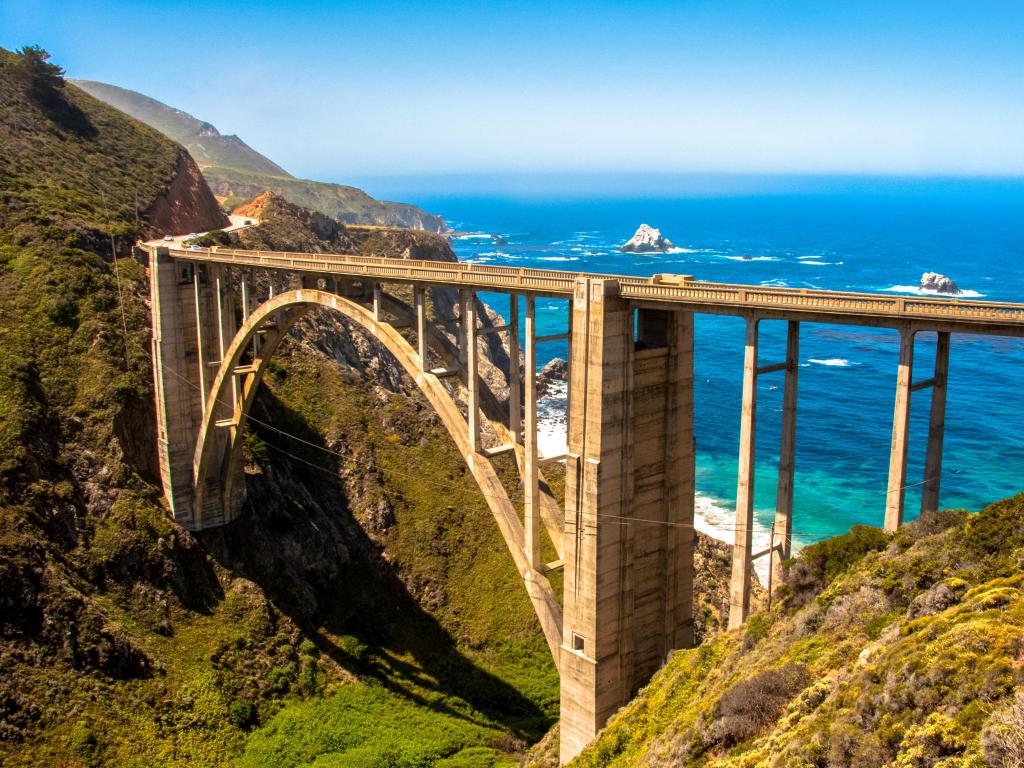 Explore Southern California to its fullest on the Phoenix to San Diego Route as you make your way to San Diego and towards the Mexican border. Visit iconic desert national parks, explore Hollywood and LA, chase thrills and childhood joy in Disneyland, and jump from beach to beach as you drive down the So-Cal coastline, detouring into the expansive Cleveland National Forest.
Whether you want to experience the cool forested coastline of Northern California or the sun-soaked beaches and deserts of the south depends on you. Regardless which route you choose, each one is full of Californian adventure.
Road trip route from Phoenix, Arizona to San Francisco, California
From Phoenix, take the I-10 west towards Los Angeles. You'll pass the mighty Joshua Tree National Park and Palm Springs on the way.
Once you get into Los Angeles, you'll drive straight into Santa Monica, get on the famous Highway 1, and cruise up to the beaches of Malibu.
After getting your fill of this quintessential Californian surf destination, head north through Ventura and into historic Santa Barbara. Known for its Spanish history, world-class wine, and beach-side University, Santa Barbara is a one of a kind destination.
Continue your way up Highway 101 to San Luis Obispo County. Here you'll get to experience another famous wine country and the famous coastlines of Pismo Beach and Morro Bay.
The next leg of the trip will take you along the coast and through one of the world's great coastlines, Big Sur. The indescribable scenery of Big Sur is like nothing else on earth, featuring redwoods, sea-side waterfalls, and towering coastal mountains.
After Big Sur, you'll wind your way through more coastline and pass the famous cities of Monterey and Santa Cruz. From here, head up into historic San Francisco via Silicon Valley.
Road trip route from Phoenix, Arizona to San Diego, California
Start in sunny Phoenix and make your way west into the deserts of California. You'll pass Joshua Tree National Park and Palm Springs, one of the state's most exciting vacation destinations.
From Palm Springs, head into Las Angeles for a chance to experience Hollywood and the Sunset Strip. America's second largest city is full of endless fun and activities.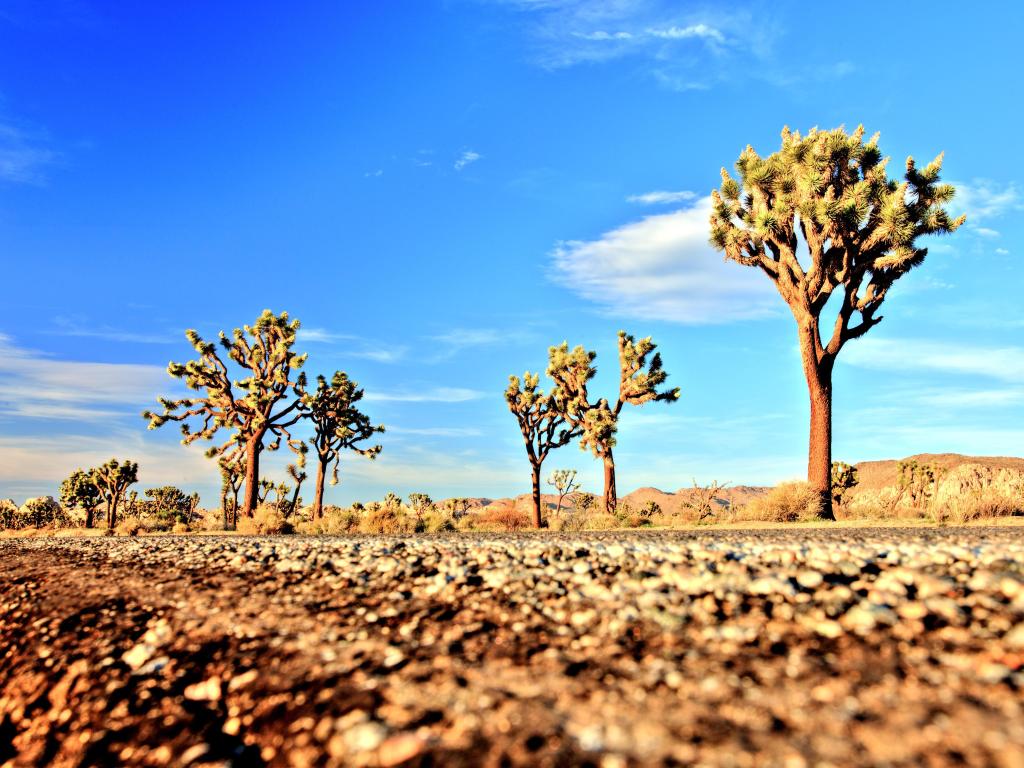 After spending time in LA, head south on I-5 through Orange County and past Disneyland. From here, you'll swing through orange groves and rolling hills and meet the mighty Pacific Ocean.
From San Clemente to San Diego, you'll pass some of the most world-renowned beaches in the United States. This is also the center of the surf industry and if you're lucky, you may even get the chance to witness the world championships held in the iconic surf spot known as Trestles.
Best places to stop between Arizona and California
Because California is so rich in sights, you'll want to make a few stops along the way. We've chosen a few beautiful locations that are jam-packed with excitement and unforgettable scenery for you to enjoy.
Surf's up in Pismo Beach
Conveniently located a day's drive away from the destination, and on the beautiful California coastline, Pismo Beach will give you the chance to spend a full day on the beach.
Famous for its beach pier and as the destination for thousands of Monarch butterflies migrating to warmer climates in the winter, Pismo Beach has epic beaches, fishing, and surf spots.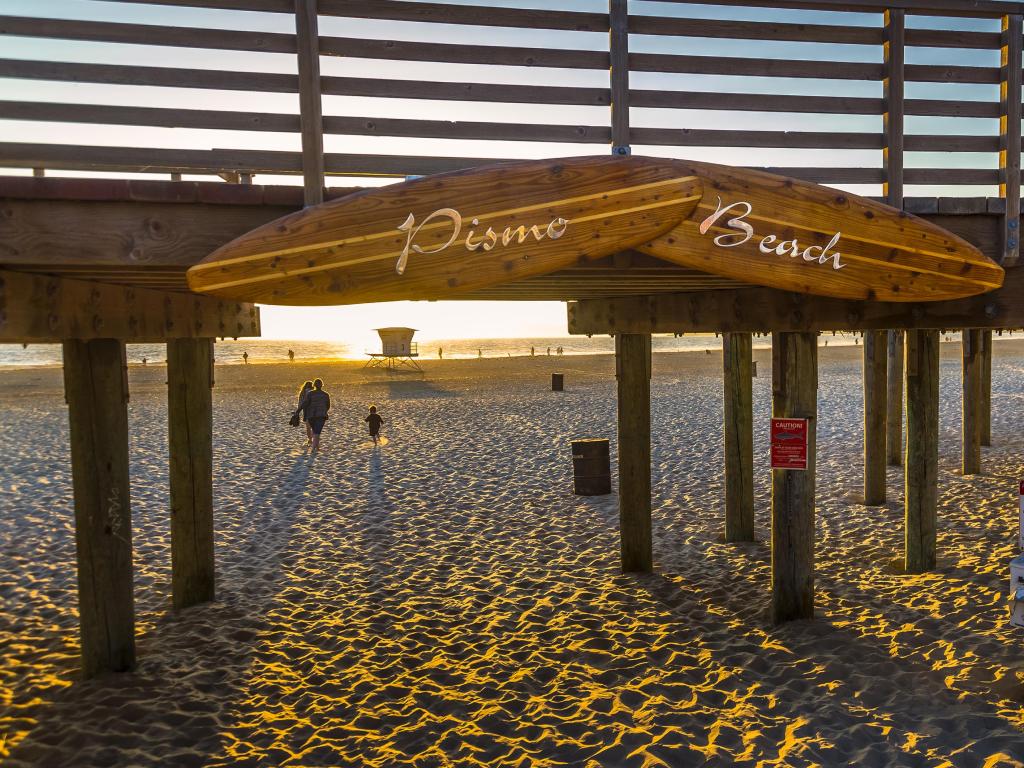 While you're here, hang out at the Pier Plaza to soak up the California sun and lifestyle. Try your hand at fishing from the end of the pier, or even night surfing.
For an unforgettable stay, there's nowhere better to spend the night than at The Cliffs Hotel and Spa. After a long day of driving, there is nothing better than relaxing in the hotel pool, or making the most of the state-of-the-art spa facilities.
This hotel overlooks the ocean, guaranteeing pristine sunsets, the perfect location for fine dining and cocktails. From here, it's an easy drive to the scenic wine country in San Luis Obispo and Paso Robles.
READ MORE - Our Guide to Pismo Beach
Take in the long desert nights in Palm Springs
Palm Springs is conveniently located just over halfway through the road trip, and offers a luxury stop in the Sonoran Desert. Palm Springs is famous for its stylish hotels and hot springs, spas and golf courses.
The city is close to the Coachella valley, famous for its annual music festival which sees the world's most famous musicians perform in the desert. Other famous places to check out and experience include the Palm Springs Aerial Tramway, the largest aerial tramway in the world, Palm Springs Art Museum, and the stunning Palm Canyon Drive.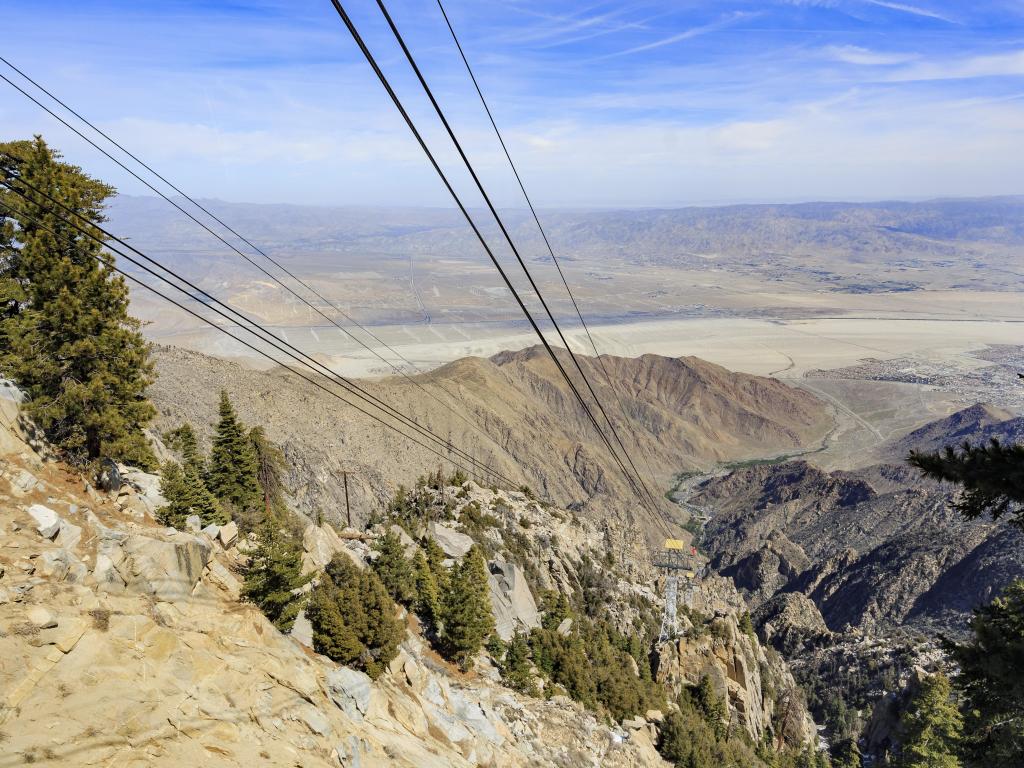 When you're soaking up the heat in Palm Springs, we suggest resting and relaxing in The Paloma Resort. This luxurious hotel has a fantastic on-site restaurant, a beautiful outdoor swimming pool, and a spa and wellness center.
From the hotel, it's an easy drive to the Palm Springs Art Museum, just 4.5 miles away. Palm Canyon Drive and the Palm Springs Aerial Tramway are also just a short drive away.
Where to stay when you reach California
When you reach San Francisco on the Phoenix to San Francisco Route, we recommend staying at the Hotel Caza Fisherman's Wharf. Relax in the sunny pool after a day of exploring the popular area of Fisherman's Wharf, or the iconic Alcatraz.
This hotel is clean and stylish, with rooms offering spectacular ocean views, and free bike hire for those who want to experience a different side of the city. Both the city center and the beach are easily accessible from this hotel, meaning you can have the type of holiday you want!
For the Phoenix to San Diego Route, why not rest up in the beautiful Sheraton San Diego Hotel & Marina? With three swimming pools, a fitness center, a bar, 6 on-site restaurants, and spa services, there is plenty to keep you busy in the hotel.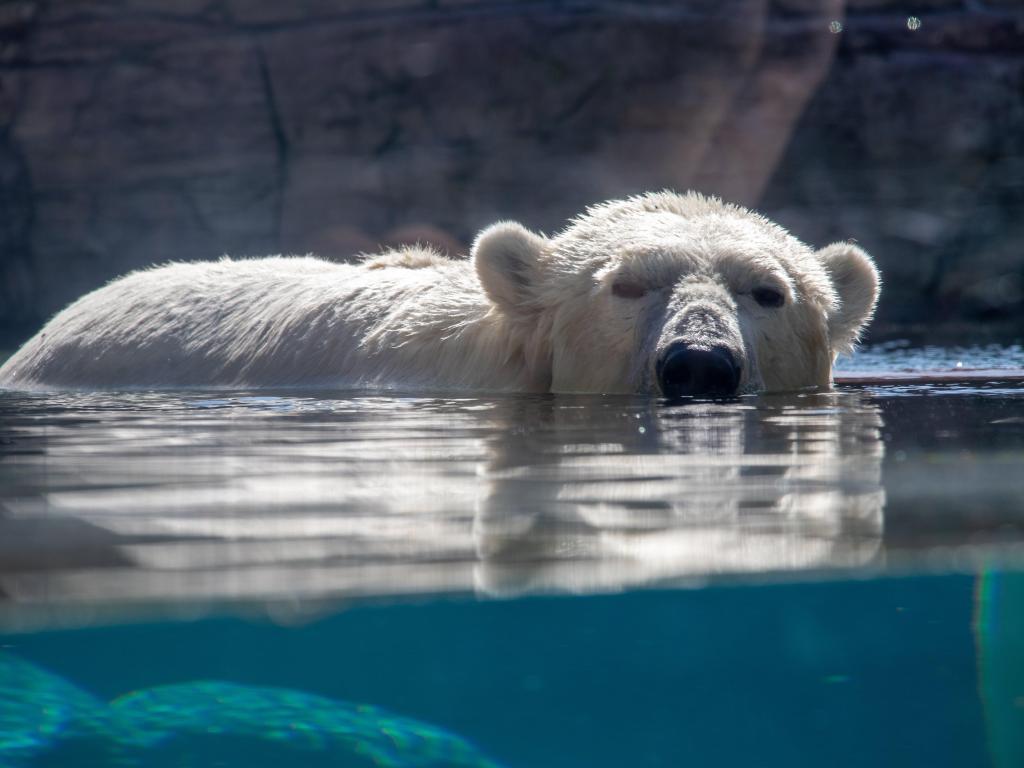 The hotel is located on the marina, with rooms offering beautiful views. You'll be close to attractions like the trendy Gaslamp Quarter, Balboa Park and the famous San Diego Zoo.
Things to see on a road trip from Arizona to California
California is one of the most beautiful and iconic destinations in the world. As road trips go, California is on many people's wish-lists.
You'll pass through beaches, exciting cities, vineyard-rich hillsides, and some of the world's great forests. Both routes have plenty to experience for nature lovers and fans of entertainment.
Phoenix to San Francisco
Santa Monica - One of LA's busiest beaches, Santa Monica is home to an ever-popular pier with a fantastic amusement park and an endless supply of restaurants
Santa Monica Mountains - See a different side to Malibu as you head inland to take weaving trails through canyons, grasslands, and cascading waterfalls, experiencing the huge diversity that California has to offer.
Santa Barbara - The city's Spanish colonial history is on full display with its white stucco houses topped with red roof tiles. This city is situated between the dramatic Santa Ynez Mountains and the rugged California coast.
Cachuma Lake - Check out the clear blue waters of Cachuma Lake and take a canoe out to get the full experience of the beautiful experience. As this is a source of drinking water for local communities, swimming is not permitted in this reservoir.
Pismo Beach - Spend time sun lounging on pristine Pismo Beach, see the huge colony of migrating Monarch butterflies, and sample the world-class wine in one of the many wineries and vineyards that are in this area.
Morro Bay - Known as the Gibraltar of the Pacific, this ancient volcanic mound is within Morro Bay State Park, filled with lagoons, hiking trails, and a bird-rich saltwater marsh.
San Simeon - Home to Hearst Castle with towering terraces, beautiful gardens and pools, and impressive art collections. This coastal village is halfway between Los Angeles and San Francisco.
Pfeiffer Big Sur State Park - Welcome to the Big Sur! Breathtaking coastline backed by mountainous terrain. This is one of the most awe-inspiring parts of California and arguably the world. Take the 1.5 mile Pfeiffer Falls trail to explore inland, with Redwood trees, trickling waterfalls, and a scenic gorge.
Slates Hot Springs - Mineral hot springs located on a cliff looking over the dramatic coast and the endless Pacific Ocean. This is a slice of heaven on a stunning road trip, filled with pristine beaches and hiking trails.
Carmel-by-the-Sea - Famed for its quaint architecture, with fairytale cottages and a charming village center. This stop offers brilliant surf on Carmel Beach and Humpback Whale watching from April through to December.
San Jose - Home to the sprawling tech hub Silicon Valley, San Jose is dedicated to technical innovation, with a fantastic tech museum devoted to the history of science and technological advancements.
Malibu - Brush shoulders with Hollywood's A-listers on this idyllic beach city. Enjoying a year-round Mediterranean climate, this coastal strip is known for fantastic surf and stunning views.
Phoenix to San Diego
Long Beach - Get LA vibes with a unique charm. Home to a famous harbor complete with an amusement park, fantastic shopping, and delicious restaurant options. We recommend visiting Peninsula Beach while here.
Anaheim - Welcome to Disneyland! Anaheim is most famous for the Disneyland resort, offering thrilling rides and the chance to meet your favorite characters.
Huntington State Beach - A well known surfing spot, Huntington State Beach is the perfect spot for a chilled-out beach day. Enjoy entertainment on the nearby Huntington Beach Pier and check out the International Surfing Museum.
Dana Point - Get out on a boat for your chance to see dolphins and whales, and enjoy the charming town center with picturesque marina and boutique shops.
Oceanside - Soak up the chilled out So-Cal vibe on the palm-fringed beaches of Oceanside. Swim in the Pacific, and shop in the boutiques and independent retailers that line the harbor.
Cleveland National Forest - Hike incredibly scenic trails to experience the awe-inspiring diversity that California offers. From mountain peaks to fir tree forests, this national forest offers brilliant trails for hiking, horseback riding, mountain biking, and scenic drives.
La Jolla Cove - Get up close and personal with majestic Sea Lions and see breathtaking sunsets from this area carved into the cliffs in La Jolla. The calm waters are inviting for snorkelers, swimmers, and divers who travel from afar to experience the ecologically diverse area.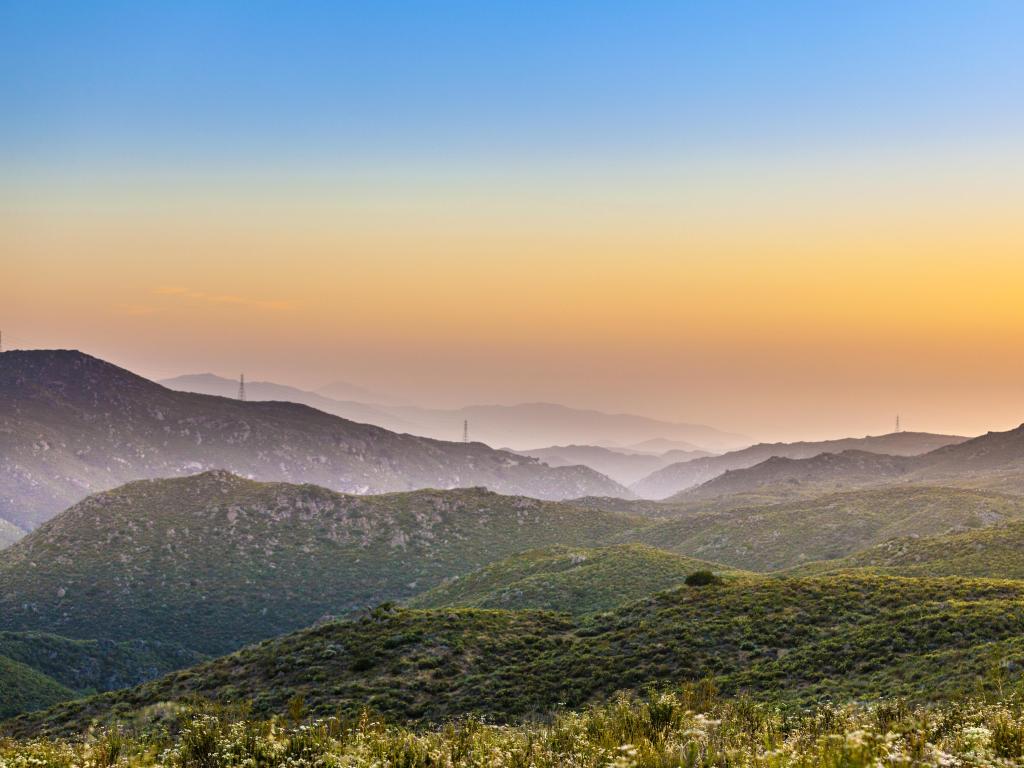 Both Routes
White Tank Mountain Regional Park - Hike in the gorgeous wilderness of White Tank Mountain Regional Park. There are multiple summits to climb and waterfalls to discover in this expansive park of quiet wilderness.
Joshua Tree National Park - Where the Mojave and Colorado deserts meet, Joshua Tree National Park is famed for its rugged rocks set against the stark expansive desert skies, and of course the iconic bristly Joshua trees. Hike winding paths through Hidden Valley and see stunning views of Coachella Valley.
Palm Springs - Famed for boutique hotels, supreme shopping, and hot springs, a day or two is needed to explore Palm Springs and soak up the luxury. Take the Palm Springs Aerial Tramway for a unique perspective of the desert city.
Mount San Jacinto - Those looking for a challenging hike should make sure not to miss Mount San Jacinto. Climb over 5000 ft and experience one of the most challenging but rewarding hikes in Southern California.
San Bernardino National Forest - Swap the desert landscape for dense alpine forests filled with a brilliant array of hiking trails. Highlights include Cougar Crest and Castle Rock trail which surround Big Bear Lake.
Pasadena - Escape the hustle and bustle of Los Angeles, see the Victorian and art déco buildings that line the shopping district, and experience the world-renowned entertainment and nightlife.
Los Angeles - The home of Hollywood and gorgeous beaches. You might need a few days to take in the whirlwind that is LA, the city of angels. Brush shoulders with TV and film stars, stroll down the walk of fame, and take a behind the scene tour of one of the many studios in Hollywood, of course taking time to check out the iconic sign.
Best time to go on a road trip from Arizona to California
The state of California has so much to offer year round, from sun worshiping on the beach to winter activities in the north. San Francisco has a Mediterranean climate with wet winters and foggy summers. San Diego is pleasantly warm all year round, with bright sunny days perfect for enjoying the surrounding beaches.
Summer in San Francisco usually reaches the high 60s Fahrenheit, often accompanied by refreshing sea winds and a damp chilly fog. San Diego's hottest months are July and August, with temperatures regularly exceeding 75 degrees Fahrenheit. This is the best time of year to enjoy the beach but is also the most popular time of year to visit, so expect enormous crowds and expensive hotel prices.
Winter in San Francisco is mild and wet, with temperatures rarely reaching freezing. Temperatures stay in the 50s Fahrenheit year-round. Winter in San Diego sees cloudy days of rain, but comfortable weather averaging in the 60s during the day and low 50s at night.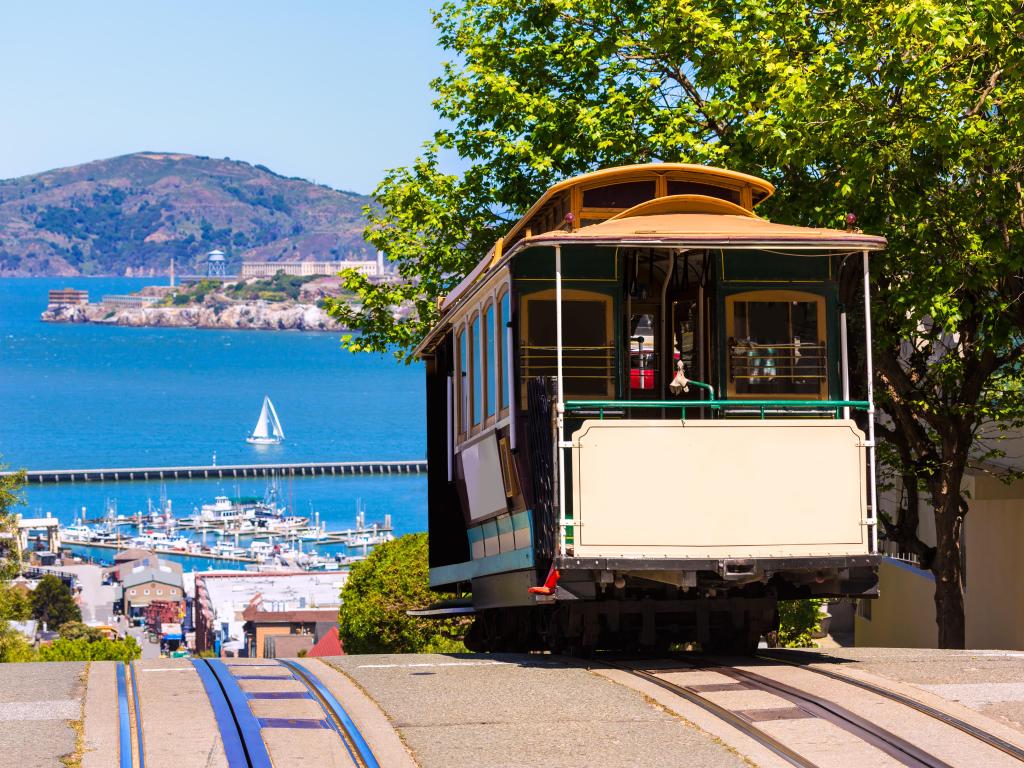 San Francisco is reliably mild and foggy in the spring with longer daylight hours. Fall is perhaps the most beautiful time to visit San Francisco, with the bright seasonal colors bringing with them a crisp freshness to the air.
April marks the end of the rainy season in San Diego and sees bright sunny days. Spring temperatures average around 68 degrees Fahrenheit. June produces heavy fog known locally as "June Gloom,", so it's best to avoid this time of year if you're after a beach getaway. Fall in San Diego is comfortably warm, with clear and bright skies.
California has almost unlimited festivals and events throughout the year. If you're in California in spring, why not attend the Coachella Music Festival, one of the most famous music festivals in the world? Pop culture superstars descend into the desert each April to see some of the biggest stars in music.
San Francisco is famous for its Union Street Spring Celebrations and the San Francisco Jazz Festival. San Diego throws incredible parties and events during pride month to celebrate the LGBTQ+ community and the annual San Diego Comic Con.