Road Trip from Denver to San Diego
If you love to travel and you happen to have several weeks to spare, a road trip from Denver to San Diego might be just what you need. Along the way, you get to see some of the most iconic parks, forests, and cities in the American Southwest.
The 1280-mile road trip from Denver to San Diego can take up to 22 hours and 30 minutes. Stops can include The Grand Canyon, Sedona, Moab, Phoenix and Los Angeles, as well as Rocky Mountains, Zion and Arches National Parks, depending on your route.
This particular road trip is quite an ambitious undertaking, so be sure to read until the very end to learn as much about the drive as possible.
How far is San Diego from Denver and how long will the road trip take?
Comparison of road trip route options between Denver and San Diego

| Route | Distance | Driving Time |
| --- | --- | --- |
| Las Vegas/Los Angeles Route | 1280 miles | 22 hours 30 minutes |
| Phoenix Route | 1250 miles | 21 hours |
Along the quicker route, the road trip from Denver to San Diego takes around 22 hours and covers 1250 miles of ground. After taking you through the Rocky Mountains, this route will take you all the way to Las Vegas, Los Angeles, and countless beautiful nature landmarks before concluding in San Diego.
Another option is to skip Nevada and go through Arizona instead – among other things, this amazing route lets you visit the Grand Canyon, as well as Sedona and Phoenix before taking you through the southernmost parts of California.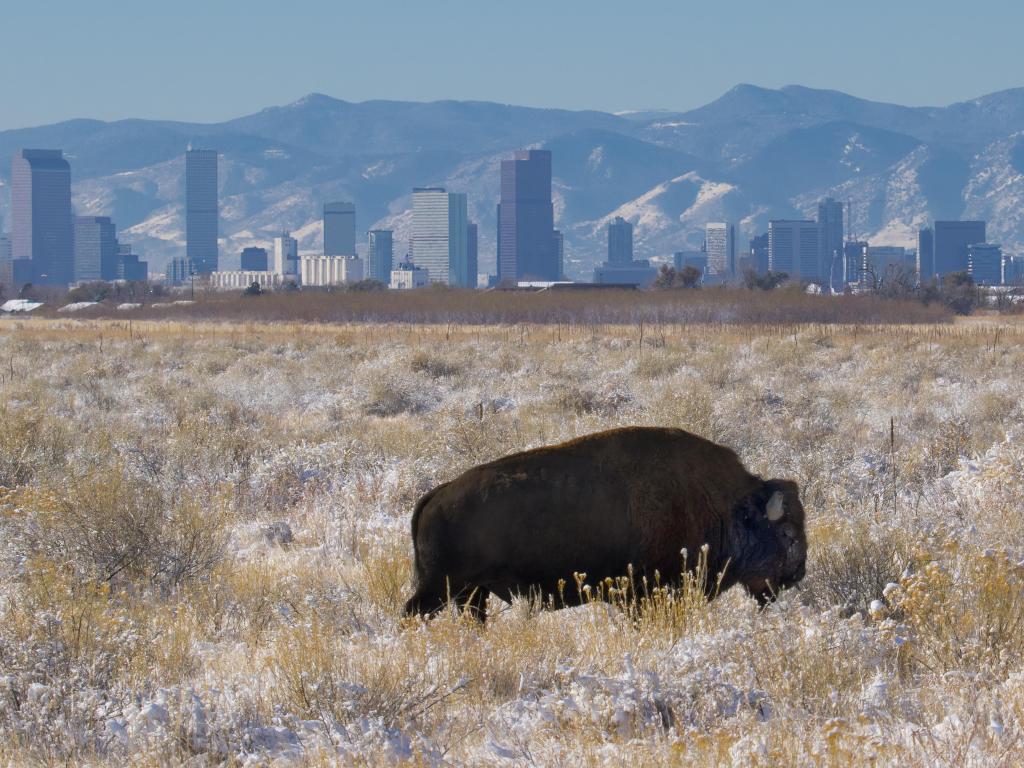 It's worth noting that this route is longer than the Nevada route, taking 22 hours 30 minutes to drive and covering 1280 miles.
Also, the times listed above should be taken with a grain of salt – driving through the Rockies, passing through congested cities like Phoenix and Las Vegas, and the often-difficult temperatures in Nevada and Arizona can all potentially extend your trip.
Best road trip route from Denver to San Diego
There is no "best" road trip route from Denver to San Diego – both of the routes are as scenic as scenic gets, so choosing one largely comes down to personal preference.
How to drive from Denver to San Diego
The map above shows our suggestions for the best road trip routes between Denver and San Diego. Keep reading for detailed descriptions of both routes, where to stay on either, and the best things to do on the way.
The Las Vegas/Los Angeles Route
Leave Denver by taking Interstate 70 east out of Denver, driving through Rockies with Rocky Mountain National Park to the north and San Isabel National Forest to the south. Pass McInnis Canyon National Conservation Area before cutting through Manti-La Sal National Forest.
Right after passing Fishlake National Forest, take Interstate 15 south along Dixie National Forest, Zion National Park, and Red Cliffs National Conservation Area. Further south, pass Valley of Fire State Park and Lake Mead before taking a break at Las Vegas.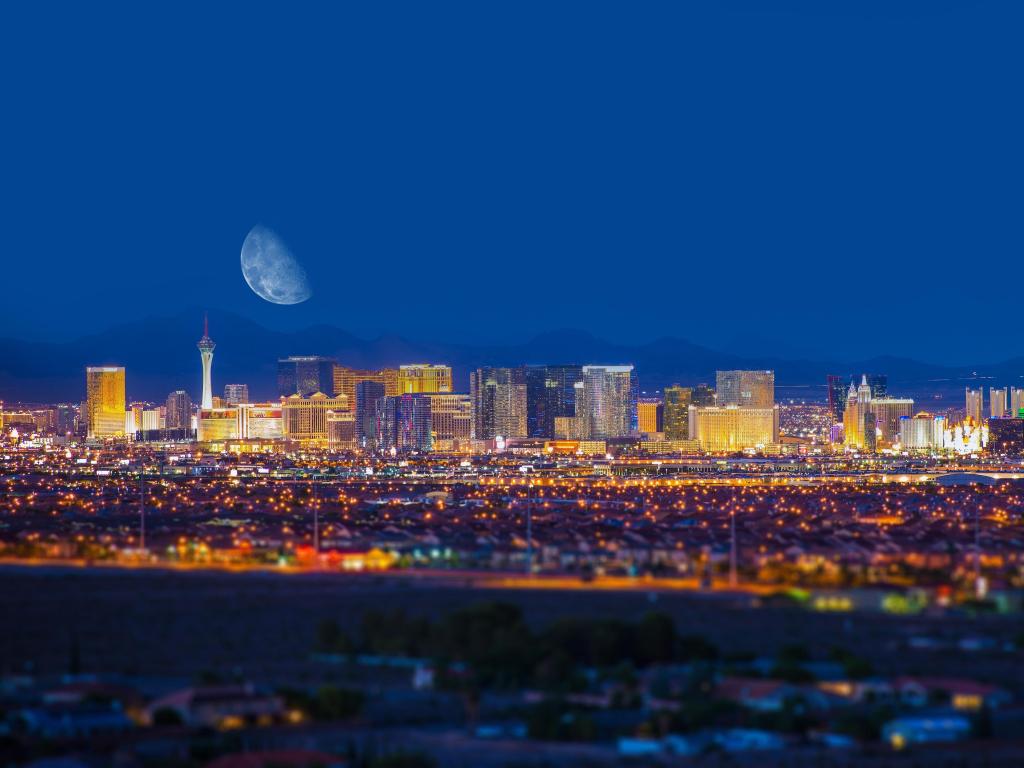 Be sure to explore Red Rock Canyon National Conservation Area before continuing along Interstate 15 and passing Mojave National Preserve and Death Valley. Not long after, drive between Angeles and San Bernardino National Forest – explore Los Angeles to the west if you'd like before continuing along Interstate 215.
Just past Diamond Valley Lake, follow Interstate 15 past Cleveland National Forest and Daley Ranch. Stay on the interstate after driving through Escondido, and you'll soon find yourself in San Diego.
The Phoenix Route
The route starts off the same as the Las Vegas, up until you pass McInnis Canyon National Conservation Area – at Thompson Springs, take Route 191 south, driving past Arches and Canyonlands National Parks, and through the city of Moab.
Almost immediately after entering Arizona, hop onto Route 160 and follow it southwest into Route 89, driving past Grand Canyon National Park and Kaibab National Forest.
At Flagstaff, you have two options – you can either take Interstate 17 immediately through Coconino National Forest, or follow Route 89A to Sedona before taking the Red Rock Scenic Byway. Either way, you'll end up near Lake Montezuma, right along the interstate.
Continue south past Lake Pleasant and explore Phoenix and Tonto National Forest if you feel so inclined. Once you're done, connect to Interstate 8, following it past Kofa National Wildlife Refuge and Anza-Borrego Desert State Park, all the way to San Diego.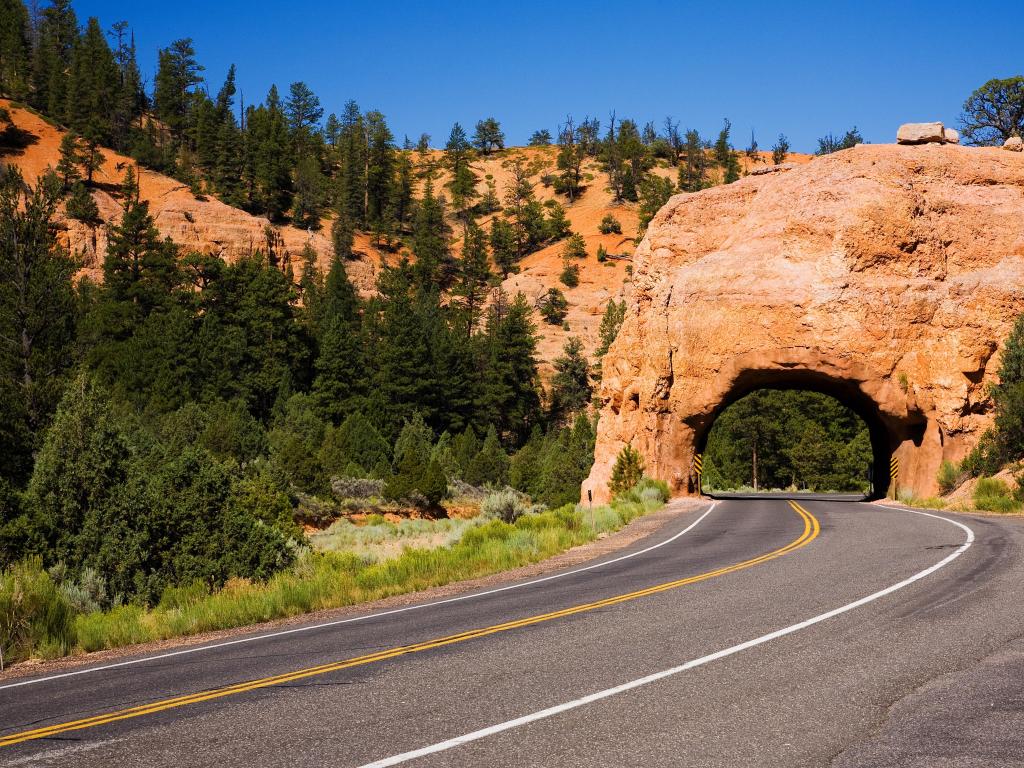 Best places to stop between Denver and San Diego
There are countless ways to split the road trip from Denver to San Diego without compromising your comfort – regardless of which route you take, you'll find a plethora of luxurious hotels to call home for a few days or weeks. These are some of the very best resorts money can buy along the way:
Get the royalty treatment at Death Valley
If the weather allows for it, a visit to Death Valley National Park is bound to spice up your road trip. There aren't many resorts here, luxurious or otherwise, but The Inn at Death Valley is a world-class hotel with the fanciest rooms in these parts of the States.
A literal oasis in the middle of a harsh desert, this resort truly has everything – the rooms are comfortable and inviting, the gorgeous garden invites hours upon hours of exploration, and if the heat gets to be a bit much, the swimming pool is the perfect place to cool off.
Besides the on-site restaurant and bar, amenities include a fitness center and spa/sauna services. In addition, not far from the property are a number of golf courses and scenic hiking spots.
This hotel has historically been a getaway for Hollywood's biggest movie stars – with that in mind, it should come as no surprise that the rooms are quite pricey, but they're more than worth it.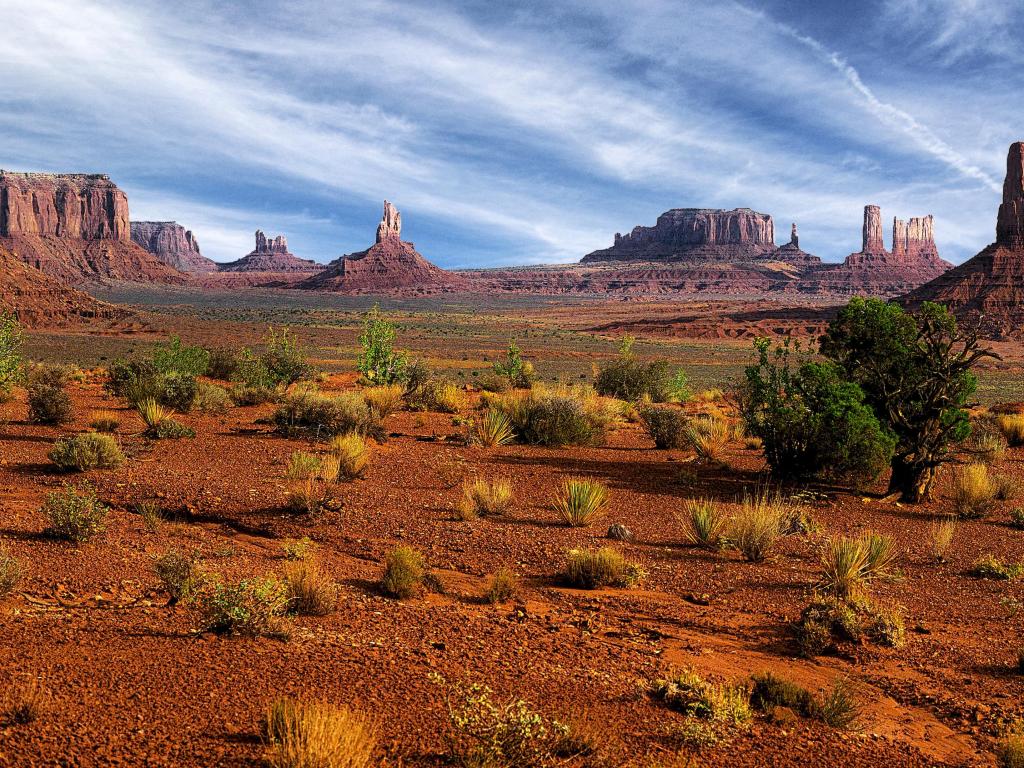 Beat the heat with a cocktail in Phoenix
Although you can drive around Phoenix on your way out of Arizona, you should definitely consider spending at least a few nights in the city. If you can, try to book a room at Renaissance Phoenix Downtown Hotel for one of the fanciest interiors you've ever seen.
Fancy and colorful without the slightest hint of kitsch, the rooms at this hotel are on another level – whenever you're not out exploring the city, you'll definitely feel right at home here.
The lounge is arguably even more stylish, boasting reflective whites and browns, accentuated by beautiful art and décor. Dust Cutter, the on-site restaurant, will take care of all your nutritional needs, and the bar and rooftop swimming pool will let you enjoy the night in style.
In spite of all these amazing features, this hotel is definitely on the cheaper side. Add to that the fact that you'll be a stone's throw from the center of town, and you're left with arguably the best hotel in all of Phoenix.
Things to see on a road trip from Denver to San Diego
The sheer amount of things to see on a road trip from Denver to San Diego is staggering, to the point where you'll need to do the trip several times. If you can, devote at least a couple of weeks to each route and check out the following places:
Arapho & Roosevelt National Forests – In a long sequence of forests at the Rocky foothills, these two stand out as some of the best.
Rocky Mountain National Park – Featuring dramatic mountains and scenic trails like Trail Ridge Road, this park is everything that's great about the Rockies. You might need to make a reservation if visiting this national park, check before traveling to avoid disappointment.
San Isabel National Forest – A gorgeous forest featuring some of the tallest peaks in Colorado.
Arches National Park – This park takes its name from its iconic sandstone arch formations. You might need to make a reservation for a timed-entry permit while visiting Arches National Park. Please check the national park's website for up-to-date information.
Canyonlands National Park – This stunning desert park offers countless hiking trails etched by the Colorado River.
Dixie National Forest – Utah's largest national forest is a beautiful blend of sandstone reds and floral greens.
Valley of Fire State Park – Visiting this park under ideal lighting conditions will make the red rocks look like they're on fire.
Las Vegas – The city of gambling, nightlife, and entertainment has a little something for everybody traveling this route.
Hoover Dam – An integral part of Lake Mead, the view from this beautiful dam reels in hundreds of thousands of tourists each year.
Mojave National Preserve – A gigantic Joshua tree "forest" featuring the ghost town of Kelso.
Death Valley National Park – Known as one of the hottest places on Earth (and definitely the hottest in the States), this park truly shines when the weather is milder and the premises are easier to traverse.
Los Angeles – One of the cities that best encapsulate the American dream, the City of Angels is among the most iconic metropolises in the world.
Cleveland National Forest – A beautiful hiking and picnicking area that has persevered in spite of a history of volatile forest fires.
Potato Chip Park – One of the road trip's definitive vistas, this park features an unparalleled view of the San Diego outskirts.
Canyonlands National Park – Formed at the confluence of the Green and Colorado Rivers, this park will re-contextualize your notion of deserts as a whole.
Grand Staircase-Escalante National Monument – An all-natural canyon "staircase" thought to be tens of millions of years old.
Vermilion Cliffs National Monument – This quintessential Grand Canyon adjunct, laden with Arizona's renowned desert formations.
Grand Canyon National Park – A quick glance at an arbitrary part of this park is enough to let you know why it's considered one of the natural wonders of the world.
Kaibab National Forest – A gorgeous forest region that doubles as a southern gateway into Grand Canyon National Park.
Coconino National Forest – An idyllic combination of Arizona's trademark red rocks and beautiful desert flora.
Sedona – Surrounded by beautiful red rock formations, the city of Sedona perhaps best exemplifies what a visit to Arizona is all about.
Phoenix – One of the jewels of the Sonoran Desert, Arizona's capital is home to innumerable desert parks and resorts.
Anza-Borrego Desert State Park – Among the distinguishing features of California's biggest state park are Blair Valley and hundreds of miles of roads to explore.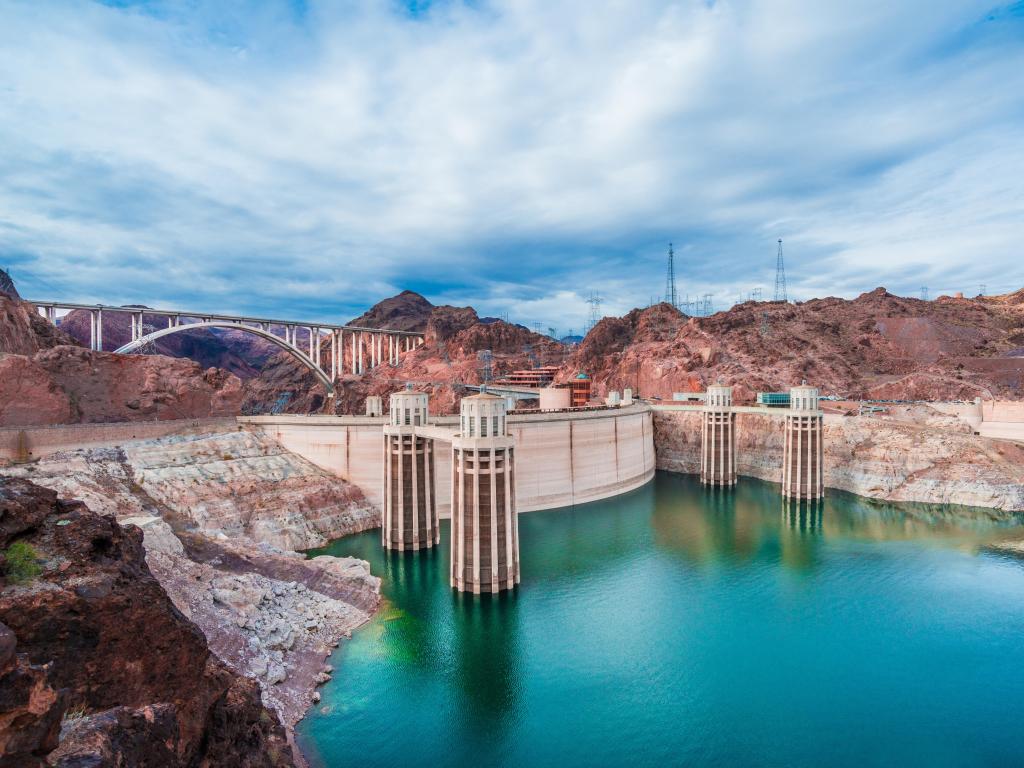 Best time to go on a road trip from Denver to San Diego
Figuring out the best time for a trip from Denver to San Diego can be difficult, considering how much there is to see along the way, not to mention in the city itself.
In many ways, coastal San Diego is a far cry from mountainous Denver – whereas Colorado thrives in the wintertime, courtesy of skiers looking to conquer the Rockies, the beaches, which are arguably the highlight of the San Diego experience, are a no-go in winter and the first half of spring.
Summer makes for an amazing time to visit San Diego, as peak temperatures seldom exceed 80 degrees, and the city's event season is in full swing – Comic Con draws obscene amounts of visitors each year, so you may want to plan around that if you're visiting in July.
Also worth considering is the coastal mist that covers the city in June – you shouldn't expect a lot of sunshine this time of year, so if you're mainly interested in seeing the beaches, hold off on the trip for a month or so.
Another sweet spot for doing this trip is fall, since it's usually not until late November that the temperature drops start to become apparent. In October, you can enjoy near-summer temperatures and thinned-out crowds, not to mention better prices on hotel rooms.