Road Trip from Denver to San Francisco
From the Mile High City to the Golden City, a road trip from Denver to San Francisco is a fantastic adventure. Boasting vibrant towns, outstanding national forests and major tourist attractions, this epic trip will give you an excellent snapshot into the best of America.
The 1250-mile road trip can take upwards of 19 hours of pure driving time. Stop offs can include the Rocky Mountain National Park, Salt Lake City, Reno, Lake Tahoe, Sacramento and both the Sonoma and Napa Valleys.
There are many other attractions and points of interest along the way, so please keep reading until the end to discover more about them.
How far is Denver to San Francisco and how long will the road trip take?
Comparison of road trip routes between Denver to San Francisco

| Route | Distance | Driving Time |
| --- | --- | --- |
| Salt Lake City Route | 1,272 miles | 19 hours 50 minutes |
| Las Vegas Route | 1,394 miles | 21 hours 30 minutes |
Denver is separated from San Francisco by a distance of about 1250 miles.
Depending on which route you take, a non-stop drive between these two destinations can take anywhere between 19 and 22 hours.
You will want to take at least a week to drive this route - and considerably more, if your schedule allows. This is an area rich with natural beauty and hugely varied scenery along the entire route. You will definitely want to do it justice!
There are two main routes to choose from when considering a trip from Denver to San Francisco: one exiting Denver to the north, running via Salt Lake City and Reno. The other route winds its way through the Rockies and then southwest via Las Vegas, before looping up, through Fresno, to San Francisco.
Best road trip route from Denver to San Francisco
There is no "best route" from Denver to San Francisco. The two options set out in this article are both genuinely stunning trips, and the one you choose to take will depend on your personal preferences.
How to drive from Denver to San Francisco
The map above shows our suggestions for the best road trip routes between Denver and San Francisco. Keep reading for detailed descriptions of both routes, where to stay on either, and the best things to do on the way.
Salt Lake City Route
Begin by taking the 6th Avenue Freeway westwards out of Denver. Merge onto I-70 and continue until you pass Idaho Springs and then Lawson, at exit 232.
Here Take US-40 N up through the Rocky Mountains. This is a winding section of road which boasts fabulous views and many opportunities for a scenic hike to break up the drive, especially as you pass Berthoud Falls Cascades.
Once you pass the town of Granby (look for Windy Gap Reservoir), take CO-125 N and then WY-230 W as you cross over from Colorado into the state of Wyoming. You will then merge onto WY-130 close to the town of Saratoga.
Continue heading north until you meet I-80, taking the interstate westwards towards Rawlins. From here, it is a straightforward 5 hour drive along the I-80 to Salt Lake City.
Once you have taken a much-needed break in Salt Lake City, continue along I-80, heading for Reno.
As you cross from Nevada into California, you can choose to stop at Reno or, alternatively, make a short detour to Lake Tahoe to enjoy the stunning waterside scenery and related activities.
Either way, your route continues along the I-80, passing through Sacramento before you arrive at your final destination, San Francisco.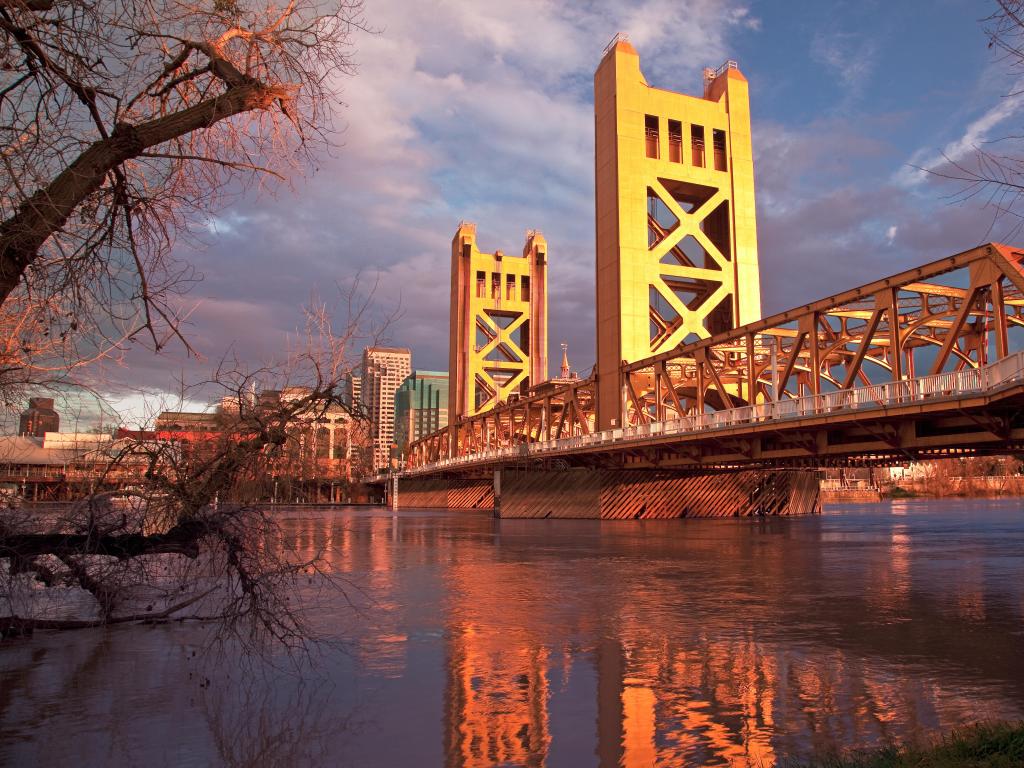 Las Vegas Route
Leaving Denver you will west, through the Rockies, on I-70. After around 5 hours (at Crescent Junction), you will have the option to detour south on US-191 to Moab and the stunning Arches National Park.
Otherwise, continue or another 185 miles on I-70 until it meets I-15, just past the turning for Cove Fort. From here, take I-15 south past Dixie National Forest and Lake Mead National Recreation Area until you reach Las Vegas.
After a relaxing (or not-so-relaxing!) stop in 'Sin City', leave Las Vegas by hopping back onto I-15, heading southwest. Once you reach Barstow at exit 179, take CA-58 W towards Bakersfield.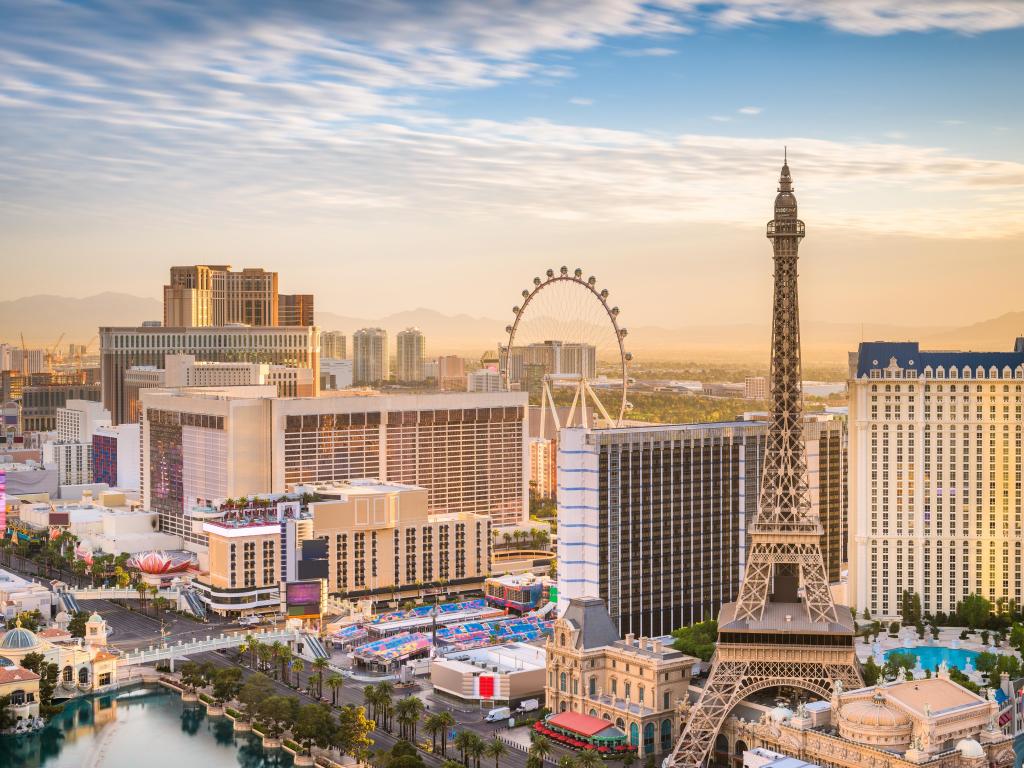 At Bakersfield, you might want to stop and take another break. And if you're a country music fan, we'd recommend checking out Buck Owen's Crystal Palace, which is a lively tribute to the famous "Bakersfield Sound".
Returning to your road trip, you will exit Bakersfield on CA-99 N. This road will take you most of the way on the remainder of your journey to San Francsico, via Fresno and Modesto.
Be sure to visit Sequoia National Forest and Yosemite National Park on this stretch of the trip, if you can spare the time. They are both simply stunning.
Once you have passed through Modesto, take CA-120 W, merging onto I-5; I-205 and then I-580. By this point, you will have reached the outskirts of San Francisco, and will most likely want to take the San Francsico - Oakland Bay Bridge straight into the city.
Best places to stop between Denver to San Francisco
There are so many excellent options for overnight stays on your road trip from Denver to San Francisco.
You could choose to stop over in one of the many vibrant cities or quaint towns that line the route.
Or you may wish to spend a night or two near one of the many National Forests, or main tourist attractions, that are dotted along the way.
Either way, the following are our top recommendations for a layover between Denver and San Francisco.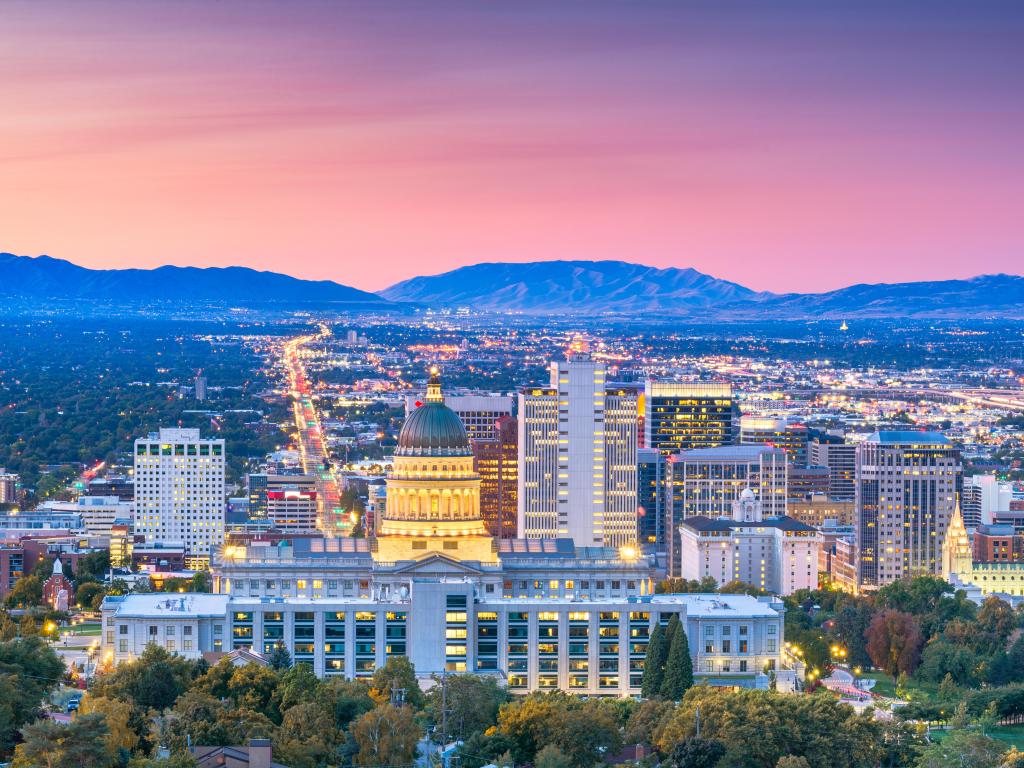 Relax in Salt Lake City
The state capital of Utah offers many fabulous options for an overnight stay and the fabulous Grand America Hotel is up there with the best of them.
Located right in the heart of downtown, this plush, upscale hotel lies within close proximity to many of the city's big attractions. These include the Natural History Museum, Temple Square, Hogle Zoo and the Joseph Smith Memorial Building.
The Grand America Hotel is known for its luxurious décor, top-rate service and spacious rooms - all of which you'll find refreshing after a long stint on the road.
Spend the night in Las Vegas
A veritable paradise of entertainment and luxury, you'll find yourself spoiled for choice if you choose Las Vegas as a stopover point. With so much to do and see - and a vast array of world-famous hotels and restaurants to try - it makes sense to hole up here for at least a night or two.
To make the most of the Strip - while enjoying some of the best views of the city - we suggest you stay at the Four Seasons Hotel Las Vegas with its amazing floor-to-ceiling windows. The beautiful outdoor pool, pretty gardens and luxurious private cabanas all enjoy incredible mountain or Las Vegas skyline views.
While you're in town, be sure to check out the beautiful Bellagio fountains; eat until you can't move at the top-rated Bacchanal Buffet at Caesar's Palace; and roll the dice in one of the city's famous casinos. May lady luck smile upon you!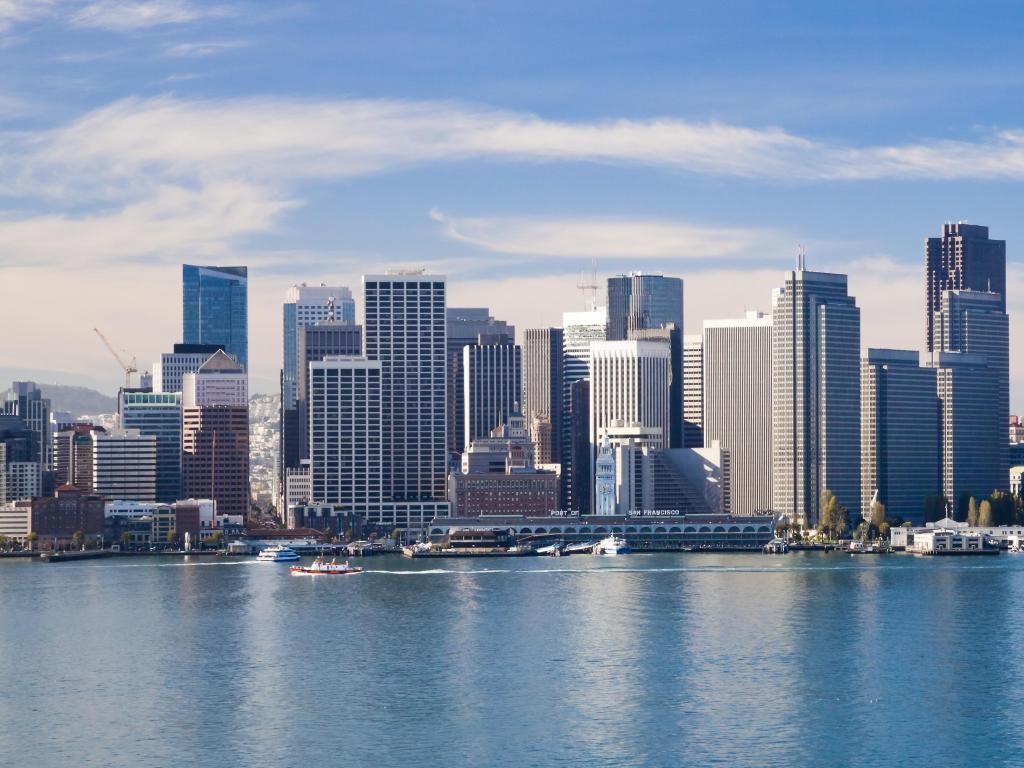 Where to stay in San Francisco
San Francisco is one of the most liberal, cosmopolitan and congenial cities in America.
It is also packed full of world class tourist attractions like the Golden Gate Bridge, Alcatraz, Fisherman's Wharf and Chinatown. And then of course there are the infamous hills and iconic cable cars.
If you are in mind to spend a few days in San Francisco, you are going to need somewhere to stay. The Hotel Nikko San Francisco is our choice for an indulgent, peaceful stay that's still close to the action.
Situated just off Union Square, the San Francisco Cable Car, Xanadu Gallery and Golden Gate Theatre are all very close by on foot.
The hotel itself is a luxury 5 star establishment, with a stunning pool: perfect for unwinding after busy days spent sightseeing in The Golden City.
Things to see on a road trip from Denver to San Francisco
Given the vast distance between Denver and San Francisco, there are many points of interest between both destinations. So many in fact, that you could easily spend a month sightseeing, and still not visit the half of them.
If you only have a few days up your sleeves though, please don't worry. This list we have compiled, of the most interesting and exciting places to see along the way, should give you plenty of inspiration.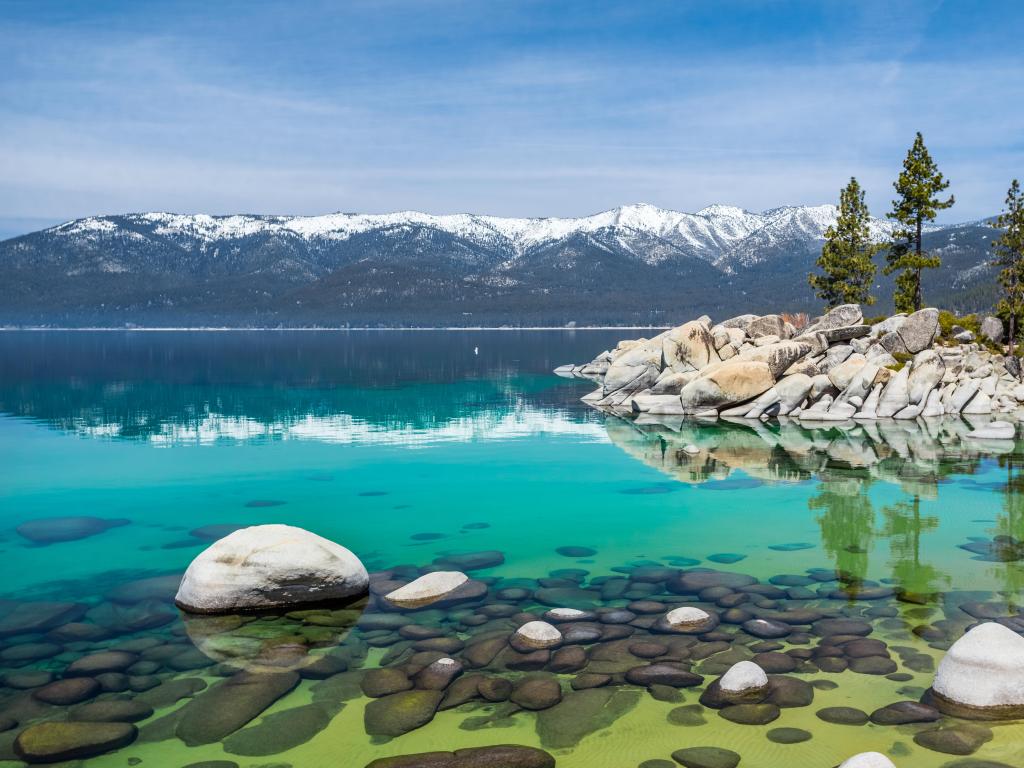 Salt Lake City Route
Fort Collins - The Craft Beer Capitol of Colorado. Home to more than 21 craft breweries.
Cheyenne - Wyoming's capital city personifies the spirit of the Old West. Recognized as the nation's rodeo and railroad capital, it also has a number of excellent museums and historic mansions.
Laramie - Historic town known for its western and railroad history, and for being the location where a woman first cast a vote in a US general election.
Medicine Bow-Routt National Forest – Stretching from Colorado to Wyoming, these lush forests are perfect for hiking as they incorporate parts of a number mountain ranges like the Gore Range, Parks Range, Flat Tops, Sierra Madre, Medicine Bow Mountains, and Laramie Range.
Ashley National Forest - Spectacular national forest covering over 1.3 million acres of verdant forests, stunning lakes and gorgeous mountains between northeastern Utah and southwestern Wyoming. Features elevations that range from 6,000 to 13,500 feet.
Salt Lake City – Home of the Mormons, the state capital of Utah is known to be a great base to enjoy a number of nearby ski resorts. Also features the fantastic National History Museum and the stunning Liberty Park.
Pyramid Lake - The biggest remnant of ancient Lake Lahontan, a colossal inland sea that many years ago covered most of Nevada. Serves as an epicenter for a range of recreational activities like hiking, boating, camping, picnicking and swimming.
Reno – 'The Biggest Little City in the World' is famous for its glitzy casinos and bright lights. Known as well for its exceptional museums and the lovely Riverwalk District.
Lake Tahoe – Enjoy the splendid scenery of the Sierra Nevada Mountains around beautiful Lake Tahoe. Go kayaking, paddle boarding or hiking around the lake.
Sacramento – The charming capital of California boasts a fantastic range of galleries, museums, bars and restaurants.
Grizzly Island Wildlife Area - Part of the largest contiguous estuarine marsh in the entire USA, this is a fabulous location to spot a wide range of birdlife. If you are sharp eyed you will see Great Egrets, Northern Harriers and Double Crested Cormorants.
Sonoma and Napa Valleys - Take a leisurely drive through the scenic heart of California's much vaunted wine country. Pop in for some tastings to a couple of wineries along the way.
San Pablo Bay - Picturesque tidal estuary that serves as the northern extension of San Francisco Bay. A lovely place to picnic, swim and relax.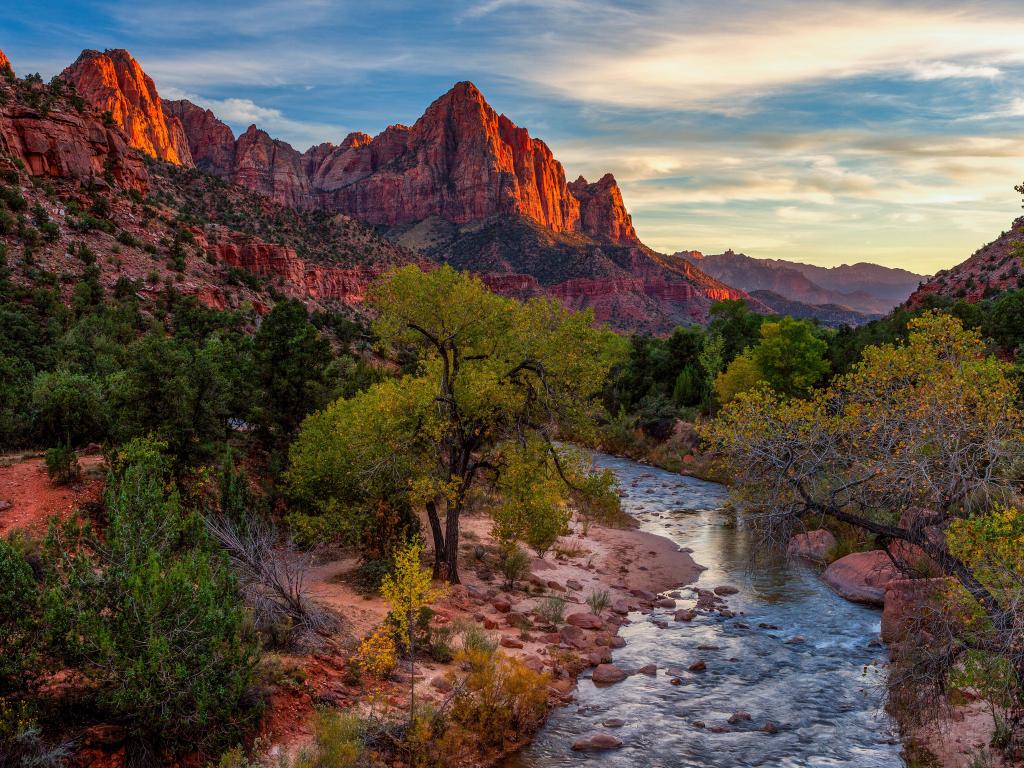 Las Vegas Route
Arches National Park - Over 2,000 natural arches and hundreds of towering pinnacles, huge rock fins, and balanced rocks that baffle the senses. A majestic wonder that must be seen to be believed. You might need to make a reservation for a timed-entry permit while visiting Arches National Park. Please check the national park's website for up-to-date information.
Dixie National Forest - Another landscape dominated by striking red rock formations - and also stretches of lush, green forest - Dixie National Forest is spread over almost two million acres.
Zion National Park - Marvel at the majestic Zion Canyon, which averages at 2,000 feet deep, and cast your imagination back to the time when pioneers and native peoples walked this iconic terrain. If you'd like to hike up to Angels Landing, you will need a permit and will need to make a reservation. Check the Zion National Park's website for more details.
Las Vegas - Spend at least a night in 'Sin City', dipping into casinos, restaurants and upscale shopping experiences along the infamous Strip.
Bakersfield - Home to the country music sub-genre, 'The Bakersfield Sound', this Californian city boasts a lively entertainment scene and has, in recent years, become a hub for music and culture.
Sequoia National Park - Visit and see just why this was the first park created to protect a specific species, the towering Sequoia tree. These beautiful organisms grow up to 5,000-8,000 feet, and are a wonderful sight to behold.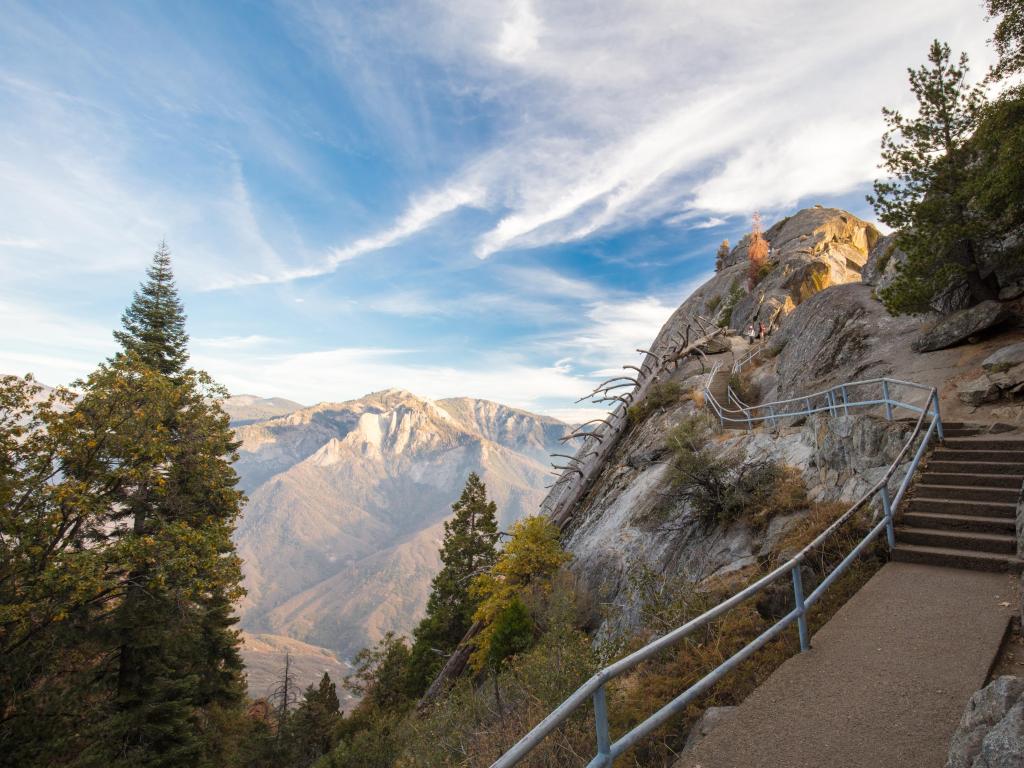 Both Routes
Rocky Mountain National Park - Explore 415 square miles of sensational protected mountains, forests and alpine tundra. Also features over 300 miles of hiking trails, and some fantastic wildlife viewing opportunities. Keep in mind that the national park uses a timed entry permit system. Please check the national park's website to see if you need to make a reservation before your visit.
Boulder - Lively college town known for its excellent outdoor activities, award-winning microbreweries and stunning setting that perfectly blends both the mountains and city.
Berkeley - Quaint college town known for being the home to the oldest campus in the California university system. There are plenty of convivial bars, restaurants, cafes and coffee shops to enjoy here, as well as beautiful parks to stroll through.
Best time to go on a road trip from Denver to San Francisco
A road trip from Denver to San Francisco can be taken all year round.
Whilst snowy conditions might slow you down in winter, as the journey takes place on main interstate highways, you shouldn't experience too many closures or issues due to poor driving issues.
The exception to this might be along some of the back roads, if you are planning to visit National Forests, or tourist attractions, that are located off the beaten track. Be sure to check individual attractions' websites for guidance on any seasonal closures.
As a general rule you are likely to encounter more traffic during the summer months, holidays and weekends, and hotel prices will probably be at a premium during these times too.
But aside from that you can hit the open road whenever you feel like it. Though it is probably a good idea to ensure your car is fully serviced and roadworthy before you do.