Road Trip from Fort Lauderdale to Atlanta
Whether you choose to follow the Atlantic coast and enjoy the beauty of Florida's signature sunny beaches and theme-park cities or opt for lush greenery and state parks along the Gulf of Mexico, the epic road trip from Fort Lauderdale to Atlanta offers something for everyone!
The 760-mile road trip from Fort Lauderdale to Atlanta takes 12 hours to drive. Key stops include Orlando, Jacksonville, Savannah, Fort Myers, Tampa and Gainesville plus Vero Beach, Daytona Beach, Cape Canaveral, Cocoa Beach, St Petersburg and Tampa.
There's plenty to see on this Floridian-themed trip, including city and beach vibes at some top destinations like Orlando where you can spend time at Walt Disney World Resort in Orlando. So, keep reading to find out the best routes, times to visit and places to stop along the way.
How far is Atlanta from Fort Lauderdale, and how long will the road trip take?
Comparison of road trip routes between Fort Lauderdale and Atlanta

| Route | Distance | Driving Time |
| --- | --- | --- |
| Gulf of Mexico Route | 750 miles | 12 hours |
| Atlantic Coast Route | 760 miles | 13 hours 30 minutes |
Regardless of which direction you take from Fort Lauderdale to Atlanta, the distance is almost identical. Our Atlantic Coast Route includes visits to Savannah and Orlando and covers 760 miles. Without stopping, this option will take a minimum of 13 hours and 30 minutes.
Although similar in length at 750 miles, our Gulf of Mexico Route will be quicker to drive as it's mainly following the interstate to Atlanta. Taking just under 12 hours of non-stop driving, this route will see you pass through Gainesville and to Tampa.
A trip of this length with the number of fantastic places you can stop at along the way, we'd recommend spending three to five days completing it. Don't rush it - there's so much to see and overnight stops along the way really enhance the experience.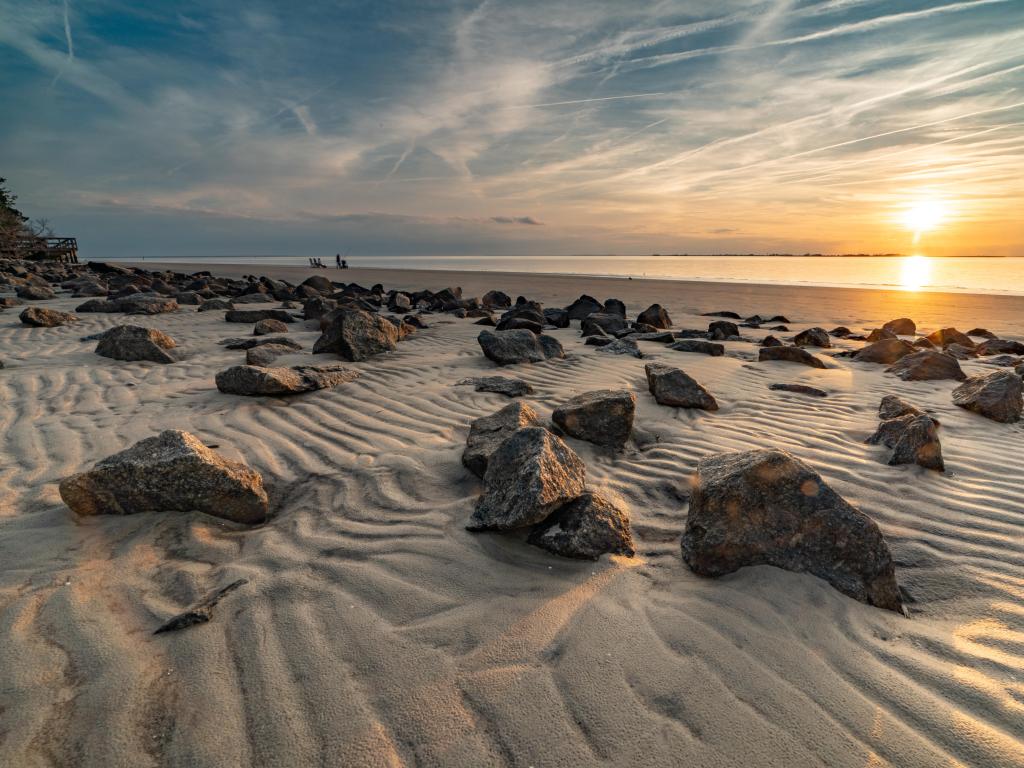 Best road trip route from Fort Lauderdale to Atlanta
As the recommended routes are so similar in distance and time, you'd be better off choosing the best option for you based on the attractions and activities they offer between Fort Lauderdale and Atlanta.
The more time-consuming option is our Atlantic Coast Route. Despite taking a little longer, it offers some really exciting stops along the way including the Kennedy Space Center, Walt Disney World Resort, Jacksonville and several of the state's most iconic beaches.
You could enjoy the thrill of a rollercoaster before relaxing on Vero or Cocoa Beach, soaking up the chilled vibes that Florida is known for. As you'll be following the Atlantic Coast, you'll also get to enjoy stunning sea views though be prepared for crowds if you travel during peak season.
Our quicker route still passes some exciting cities in Florida and Georgia, including Gainesville, Tampa, Fort Myers and Valdosta. As you won't be driving alongside the coast, you'll get to experience more forest and park landscapes, ideal if you love the outdoors and hiking.
The Gulf of Mexico is a more relaxed route, giving you the opportunity to explore Florida's main university town, plus much smaller cities with great museums and parks. Unless you fancy a longer detour, you'll miss out on visiting Orlando though.
How to drive from Fort Lauderdale to Atlanta
The map above shows our suggestions for the best road trip routes between Fort Lauderdale and Atlanta. Keep reading for detailed descriptions of both routes, where to stay on either, and the best things to do on the way.
The Atlantic Route
Head north from Fort Lauderdale and follow the Florida coast to Vero Beach, passing Boca Raton and Palm Beach Gardens along the way. You could dip inland and visit Three Lakes Wildlife Management Area or push on through Palm Bay and Cocoa Beach to Cape Canaveral.
After visiting the Kennedy Space Center, take FL-528 west to Orlando where you can spend several days (if you like) discovering the magic of this wonderful city which is full of theme parks, as well as Universal Orlando.
Leave the city and head north on the interstate, first to the iconic Daytona Beach which is a fun destination offering city and beach vibes. Afterwards, you could make a detour inland and spend some time soaking up the wildlife at Ocala National Forest.
Otherwise, continue north following the Atlantic Coast to Jacksonville, an ideal overnight stop. Next, stay on the interstate and cross into Georgia. Following signs for Savannah, you'll pass Jekyll Island along the way.
The final stretch will see you heading west on Interstate 16 to Atlanta, passing through several small towns and nearby to Oconee National Forest if you'd like a final hike before arriving at the city.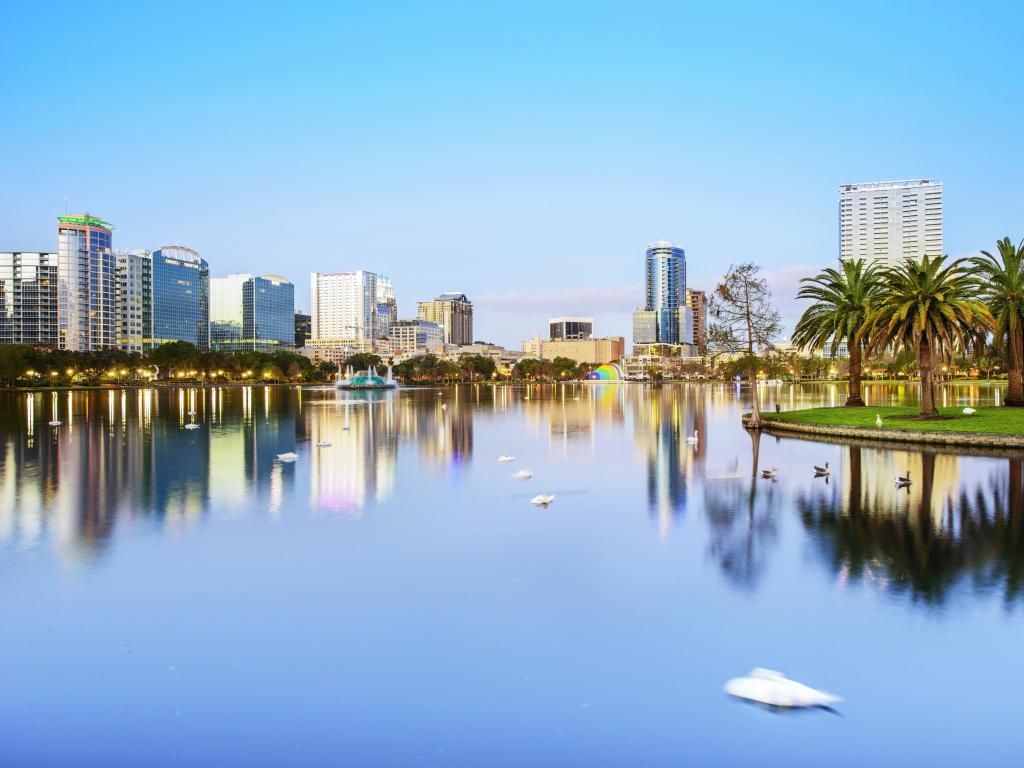 The Gulf of Mexico Route
Leave Fort Lauderdale by heading west on Interstate 75 (I-75) to Naples. You'll pass Big Cypress National Preserve along the way before you reach the Gulf of Mexico. Head north to Fort Myers, stopping at Cape Coral or Babcock Ranch Preserve along the way.
Follow the coast through Lakewood Ranch before landing in Tampa. Stop here to explore St. Petersburg or Lakeland, otherwise, continue north alongside Richloam Wildlife Management Area.
At this point you could add an additional detour to Orlando if that's on your bucket list. Or simply continue north alongside Goethe State Forest and Ocala National Forest to Gainesville.
Leave the city and follow signs for Valdosta in Georgia, passing through Lake City and White Springs. Continue north to Macon before following signs for Atlanta.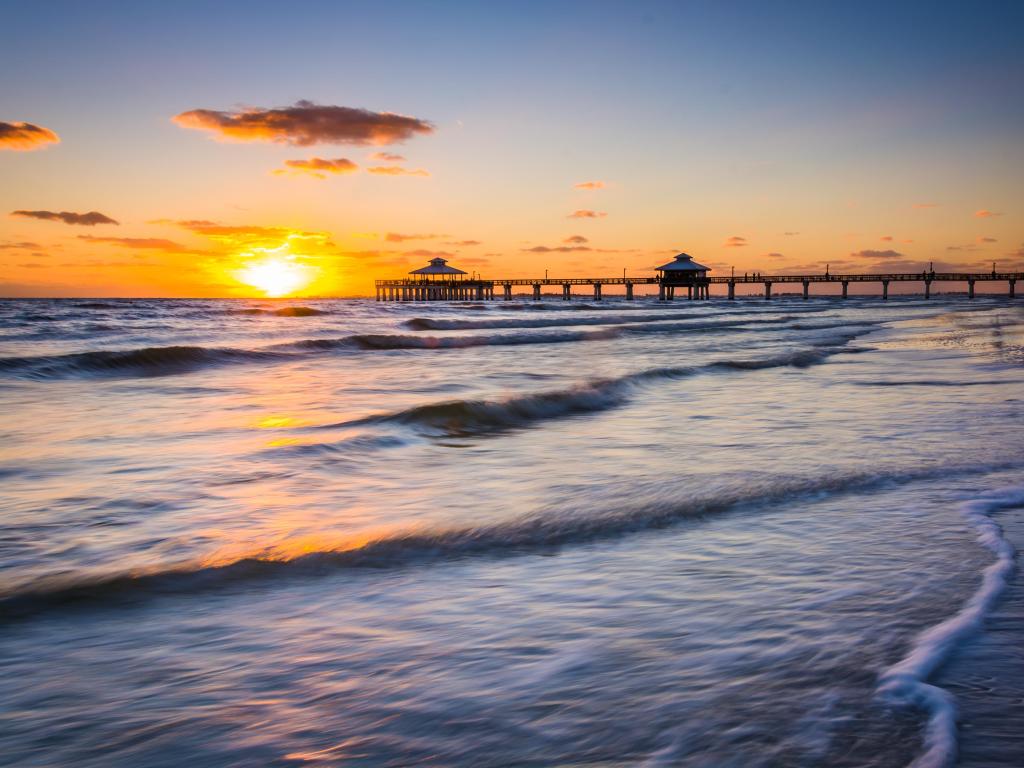 Best places to stop between Fort Lauderdale and Atlanta
You'll want a couple of overnight stops on this scenic road trip from Fort Lauderdale to Atlanta. Of all the beautiful places you'll pass through on both routes, here are a couple of our favorite hotels that you might want to consider.
River views at Jacksonville
Located halfway between the two cities, Jacksonville makes an ideal resting place on our Atlantic Coast Route. Not only is it the largest city in Florida, but it also offers lots of options for things to do during the day.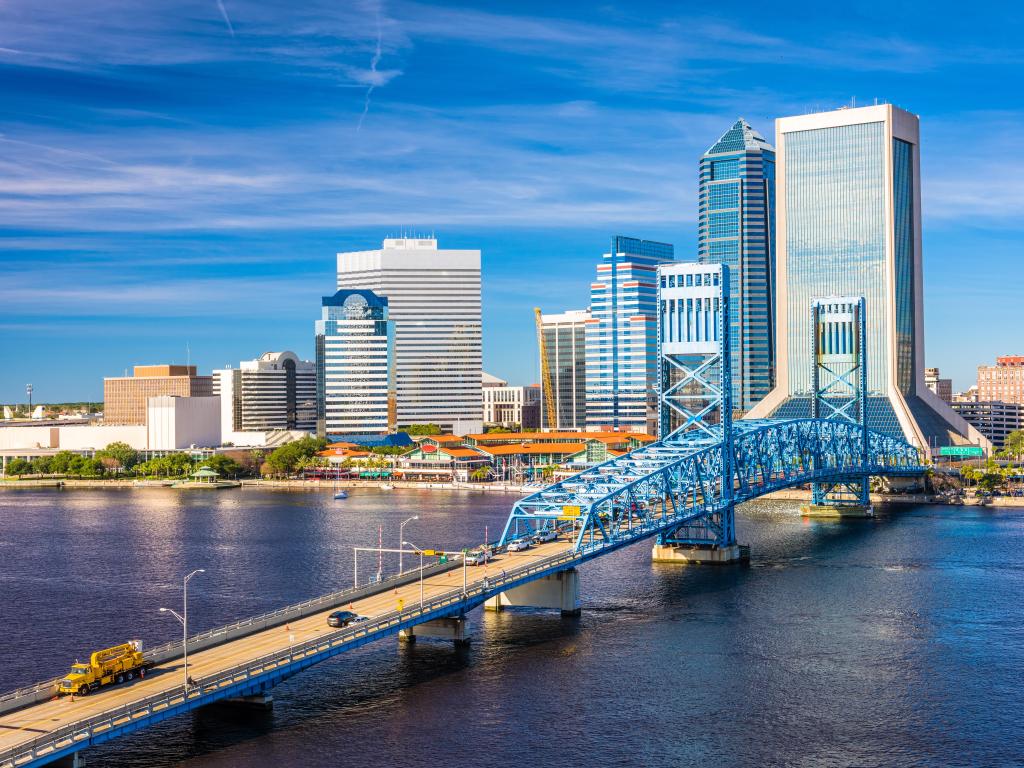 Known for its parks, zoos and sanctuaries, large open-air shopping center, several museums and beaches, Jacksonville really does offer something for everyone.
One of the best things to do in this city is to leave the car and take a walk along the beach or St. John's River. After a relaxing stroll, you could spend some time browsing the St. John's Town Center which features over 175 stores or visit the Catty Shack Ranch to see rescues tigers.
To make the most of the water surrounding you, a stay at Marriott Jacksonville Downtown Hotel is the perfect choice. Offering both city and river views, this great hotel has a relaxing rooftop pool, modern and stylish rooms and offers an onsite restaurant and private parking.
Centrally located and near the MOCA (Museum of Contemporary Art), The Landing Park, plus Jacksonville Zoo and Gardens, the hotel is also close to the interstate making it easy to resume your road trip the following day.
A peaceful stop in Gainesville
Another halfway destination on our Gulf of Mexico Route is the university town of Gainesville. Featuring lots of beautiful outdoor landscapes and cultural institutions, this idyllic spot is a peaceful setting ideal for resting before embarking on your final stretch to Atlanta.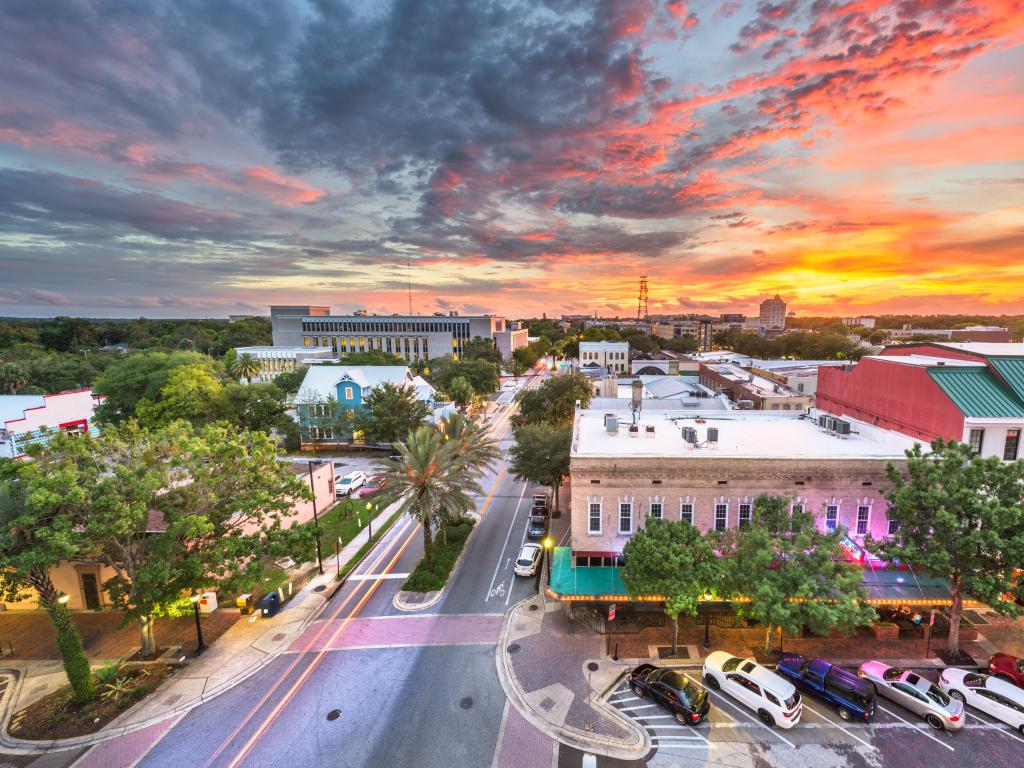 Some of the town's highlights include the Florida Museum of Natural History where you can explore a butterfly rainforest; and the Harn Museum of Art which features a large collection of African and Asian Art.
If outdoor attractions are more appealing then you could visit Kanapaha Botanical Gardens, which is just one example of the many natural wonders to be explored in Gainesville. Ponds, bamboo and herb gardens are amongst the garden's many draws.
Enjoy a centrally located hotel at the Hampton Inn and Suites - Gainesville Downtown. This affordable and modern hotel offers all the amenities you'd want after a long drive, including an outdoor pool, hot breakfast and close to the highway for easy access.
This hotel itself is just a short drive away from Ben Griffin Hill Stadium (home of the Gators, for sports fans), and the Botanical Gardens. It also offers easy access to all the other major attractions in Gainesville, including superb restaurants and bars within walking distance.
City views in Atlanta
Given that you've taken several days to reach Atlanta, you might be ready for a touch of luxury before exploring the urban and bustling Atlanta, where you can shop, dine and stroll to your heart's content.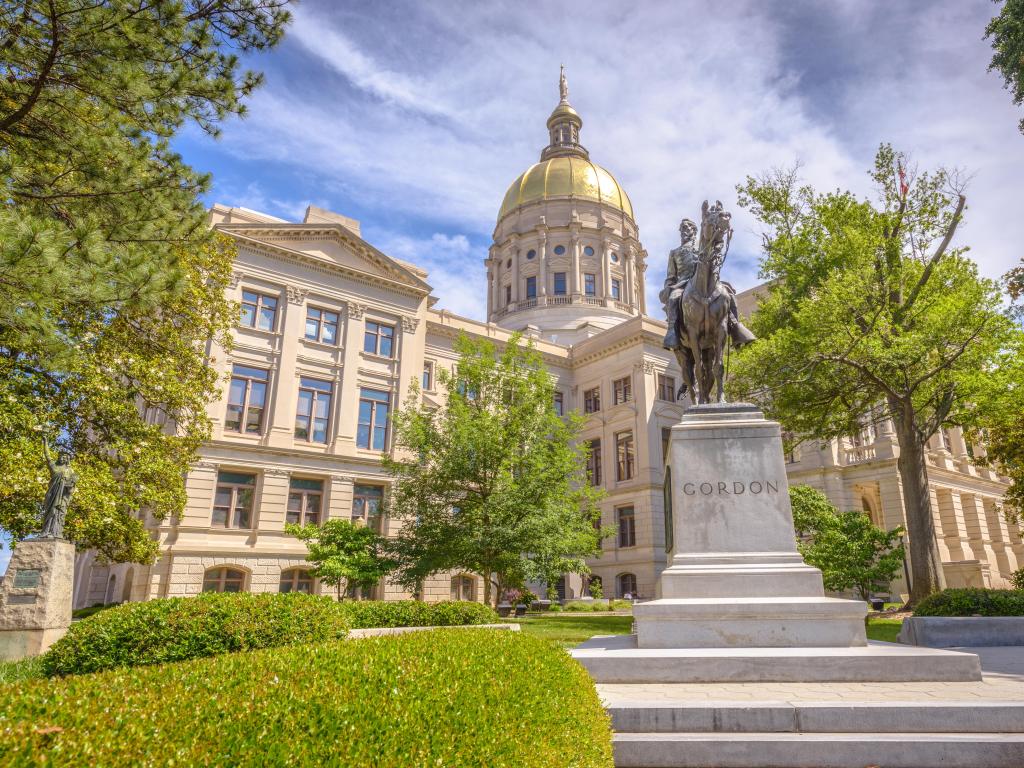 The newly built and stylish Epicurean Atlanta is in the city's cultural and commercial center and close to the symphony, Piedmont Park and the Botanical Gardens, the Fox Theatre, and most of Atlanta's museums.
Guests at this great hotel can enjoy private parking and easy access to Atlanta's public transit system. There's also a pool, modern sun loungers which make it the ideal place to relax after a long day of sightseeing and an onsite restaurant for the ultimate convenience.
Things to see on a road trip from Fort Lauderdale to Atlanta
Whether you love rollercoasters, beaches, cool cities or culture-rich towns, the road trip from Fort Lauderdale to Atlanta have a plethora of things to see along the way. Here are some of the highlights from both routes to help you plan your own epic adventure.
Both Routes
Zoo Atlanta - Take a detour coming into Atlanta and visit Zoo Atlanta, where you can see more than 1500 animals including dozens of pandas.
Delta Flight Museum - Just a little outside of Atlanta, the Delta Flight Museum offers hands-on exhibits and vintage aircrafts from one of America's most well-known airlines.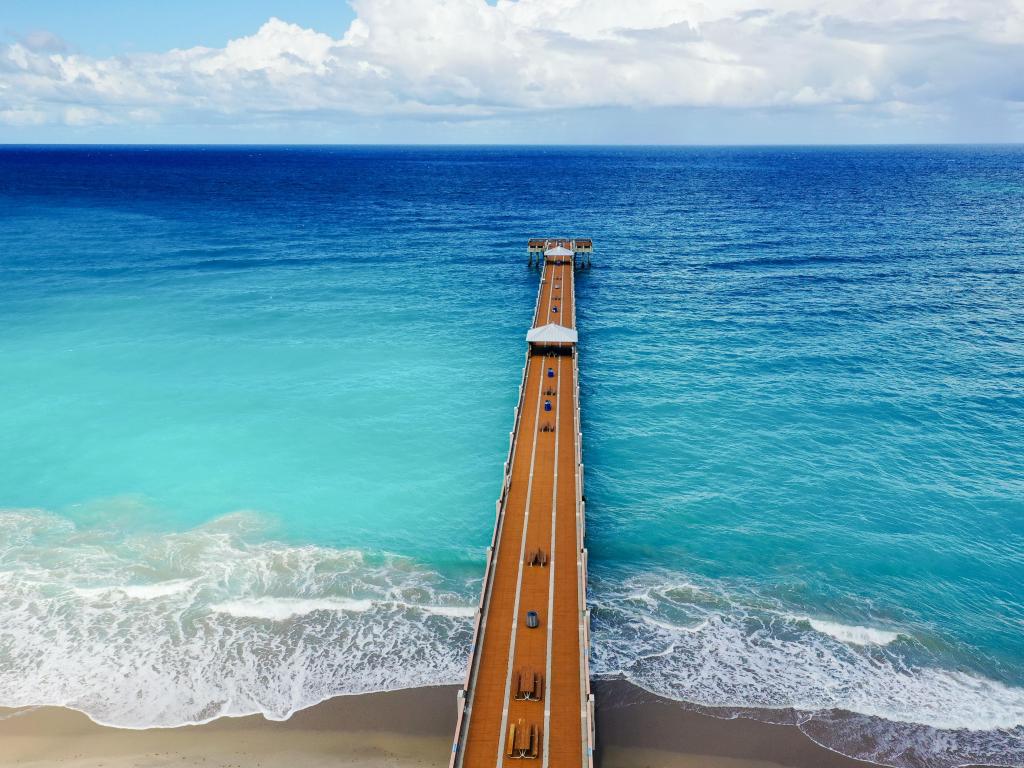 The Atlantic Route
Juno Beach Pier - Beautiful 990-ft pier on a sprawling beach, where you can catch a sunset or enjoy salt-water fishing (pole and bait rentals available).
The National Navy SEAL Museum - Travelers need only take a little detour onto Jack Island to visit the National Navy SEAL Museum, the only museum dedicated to exploring and preserving the history of the US Navy SEALs. Note: Closed on Mondays.
The Wizard of Oz Museum - A recently built museum that allows visitors to view over 2,000 pieces of Oz memorabilia, from Baum books to the iconic 1939 film featuring a young Judy Garland. The Museum also offers an "Immersive Oz" experience.
Kennedy Space Center Visitor Complex - Featuring a bevvy of attractions and tours, the Kennedy Space Center Visitor Complex is a must-stop for all the NASA fans out there.
St. Augustine Alligator Farm Zoological Park - If you're feeling brave, visit this 100-year-old alligator sanctuary which offers daily wildlife shows. In addition to the dozens of species of birds and reptiles on display, this attraction offers a thrilling zipline ride over the zoo!
Ponce de Leon Inlet Lighthouse and Museum - This historic lighthouse was declared a National Historic Landmark and offers stunning views of the Florida coast. Built in the late 1800s, the lighthouse also features a museum and you can even book a private tour.
Orlando - Walt Disney World Resort... need we say more? Orlando is home to some of the best-known family-friendly attractions including Magic Kingdom Park and SeaWorld Orlando.
McIntosh Sugarmill Park - Catch this historical landmark on your way out of Jacksonville. The site features ruins from a 19th-century sugar mill, as well as picnic tables nestled underneath massive oak trees.
Coastal Discovery Museum - A quick detour into South Carolina from Savannah will lead you to the Coastal Discovery Museum, a learning center that offers exhibits, experiences, and tours on a massive 68-acre property.
Ocmulgee Mounds National Historical Park - This park offers a look at Native American ceremonial earth mounds as well as a museum featuring a collection of artifacts dating back to 12,000 BC. The Ocmulgee Mounds National Historical Park was also the site of the largest archaeology dig in American history!
Jarrell Plantation State Historic Site - Located twenty-or-so minutes from Macon, the Jarrell Plantation State Historic Site offers a somber look at Georgia's history of slavery.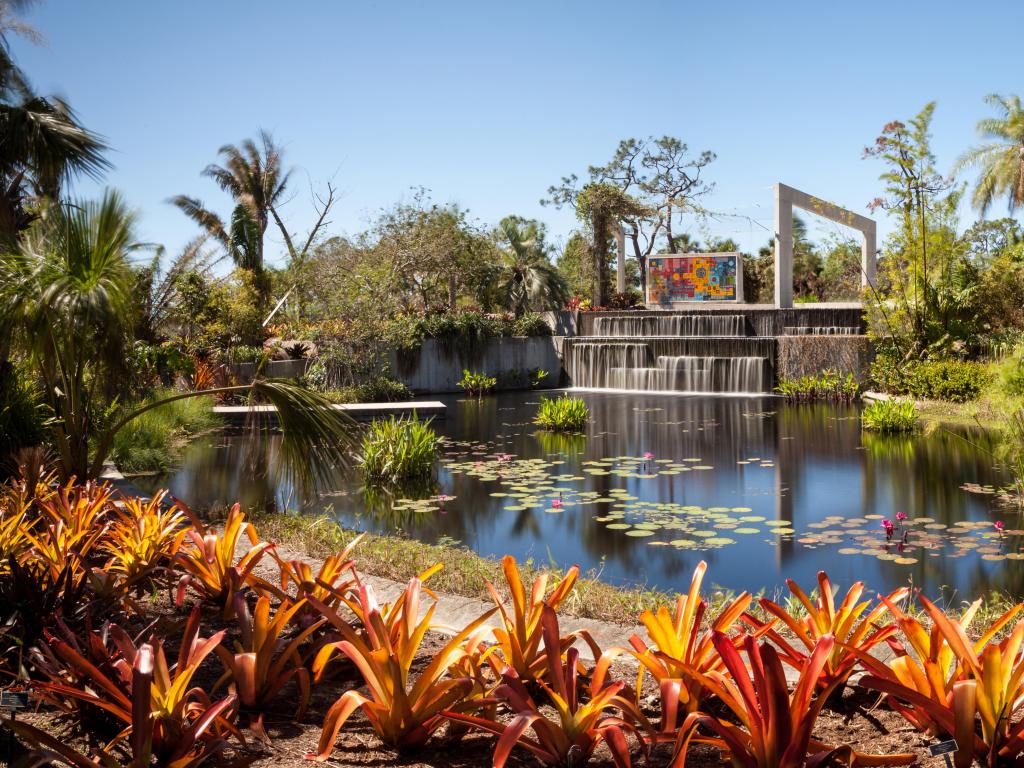 The Gulf of Mexico Route
Ah-Tah-Thi-Ki Museum - Home to over 200,000 Native American artifacts and archival items, this museum nestled in the swamplands of the Big Cypress Reservation promises both an educational and exciting experience.
Naples Botanical Garden - Just outside of Naples, Florida you can find the Naples Botanical Garden. Explore the facilities at this 170-acre space, which features waterlilies and other plants from across the world.
Golisano Children's Museum of Naples - If you're looking for fun for the little ones, look no further than the Golisano's Children Museum of Naples. Developed by child psychologists and boasting interactive exhibits, this museum is located just a few minutes' detour away.
Edison and Ford Winter Estates - This 105-acre historic site boasts botanic gardens, a museum, a laboratory, a garden center and dozens of buildings from Thomas Edison and Henry Ford's time.
Busch Gardens, Tampa Bay - Ranked one of the top ten amusement parks in the country by USA Today, Busch Gardens is located just outside of Tampa Bay and promises thrilling rides, educational safaris and tours, good eats from seven restaurants, and much more.
St Petersburg - Nicknamed the "Sunshine City", this gem of a city is nestled between the Gulf of Mexico and Tampa Bay, and boasts dozens of waterfront parks, beaches, top-rated restaurants, and a world-renowned Salvador Dali Museum.
Clearwater - Just a few miles northwest of St. Petersburg sits Clearwater, a small coastal town that offers beautiful white sand beaches, alfresco shopping and dining experiences in the Cleveland Street District, and the Clearwater Marine Aquarium.
Dade Battlefield Historic State Park - This National Historic Landmark was the site of one of the US costliest American Indian battles and has now become a community hub, offering lush greenery, picnic tables and even a battle reenactment every January.
Marjorie Kinnan Rawlings Historic State Park - Just southeast of Gainesville and nestled between Orange and Lochloosa Lakes, you can find this restored 1930s farmhouse that once belonged to Pulitzer Prize-winning author Marjorie Kinnan.
Museum of Aviation - This free museum and educational center, located a little southeast of Macon, boasts dozens of classic planes as well as a thrilling flight simulator.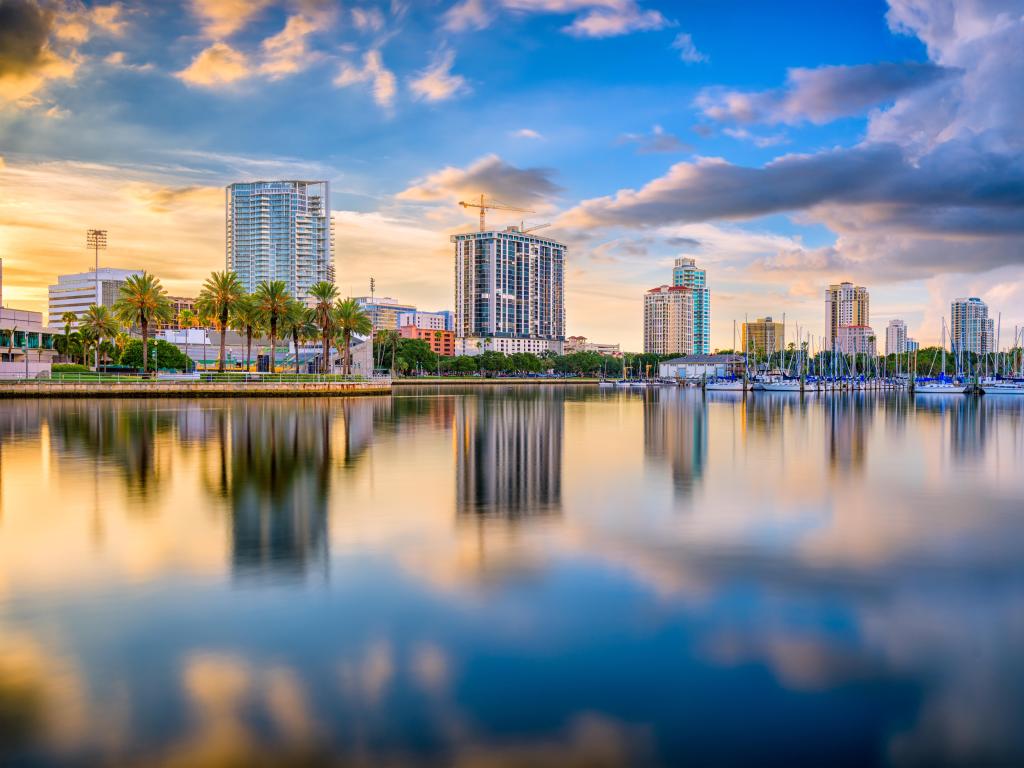 Best time to go on a road trip from Fort Lauderdale to Atlanta
Atlanta offers year-round attractions and would be a wonderful vacation destination any time of year. May through September is considered Atlanta's peak tourism season though fall and early spring will offer fewer crowds.
While summers in Atlanta tend to be on the hotter and more humid side, it is still considered this city's peak tourism season. Expect temperatures ranging from 70 to 90 degrees Fahrenheit, and make sure to plan some indoor activities in the afternoon to escape the heat.
Typical winter temperatures in Atlanta don't fall below 30 degrees and you aren't likely to see much snow. If you're interested in indoor cultural activities, dining and shopping, winter might be a great time to visit, as prices for accommodation will also typically be lower.
Spring and fall are Atlanta's shoulder seasons, meaning you can expect fewer crowds but many of the same activities offered during the summer. Hotels and attractions will also typically be a bit more affordable during this season, especially after Labor Day in September.
These times of the year also offer enjoyable temperatures, with fall ranging between 40-50 degrees and spring ranging between mid-60 and mid-80 degrees. The forests and parks of the Gulf of Mexico Route will be especially beautiful in spring or fall too.
If you'd like to tie in an event or two, then you're in luck as Atlanta boasts tons of festivals in the spring and summertime, including the Atlanta Film Festival in late April, the Atlanta Jazz Festival (free) in May, and the Atlanta Dogwood Festival, held annually in early April.