Road trip from Grand Canyon to Yosemite
If you have just ticked off the majestic Grand Canyon from your bucket list and are looking for your next unforgettable adventure, why not add Yosemite National Park to the next leg of your itinerary? The road trip from Grand Canyon to Yosemite is dotted with iconic cities and a beautiful variety of national parks you can visit.
The 660-mile road trip from Grand Canyon to Yosemite will take 10 hours and 30 minutes to drive. On the way, you can visit Las Vegas, Hoover Dam, Death Valley National Park, Mammoth Lakes, Mojave National Preserve, Bakersfield, Fresno and Visalia.
This one-of-a-kind drive from Grand Canyon to Yosemite will be full of beauty and adventure after every mile. Read on below to learn more about our recommended routes, top highlights, places to stay, and the best seasons to travel.
How far is Yosemite from the Grand Canyon, and how long will the road trip take?
Comparison of road trip routes between Grand Canyon and Yosemite

| Route | Distance | Driving Time |
| --- | --- | --- |
| Las Vegas Route | 660 miles | 10 hours 30 minutes |
| Bakersfield Route | 690 miles | 10 hours 50 minutes |
The Las Vegas Route from Grand Canyon to Yosemite is a scenic journey of approximately 660 miles, taking around 10 hours and 30 minutes to drive.
Alternatively, the Bakersfield Route covers a slightly longer distance of 690 miles with a driving time of about 10 hours and 50 minutes.
Although you can complete both routes in a day, we suggest taking 2-3 days. This way, you'll get to truly experience the richness and diversity of landscapes and attractions along the way.
Best road trip route from Grand Canyon to Yosemite
Both the Las Vegas and Bakersfield Routes from the Grand Canyon to Yosemite offer distinct experiences, each with its own unique charm and highlights.
On the Las Vegas Route, you will find open roads and quaint small towns, in addition to the glamorous Sin City that gives this route its name, as you might expect!
As you drive through the Mojave Desert, the route offers breathtaking canyon views and scenic overlooks, with a must-visit to the iconic Hoover Dam.
Your next awe-inspiring stop will be Death Valley National Park, famous for being the driest and hottest landscape in Northern America. You will also get to visit Inyo National Forest and Mammoth Lakes on this route before reaching the Tioga Pass Entrance of Yosemite National Park.
Keep in mind that Tioga Road closes during the colder months. If you are traveling during this time, please check our comprehensive guide on the entrances to Yosemite National Park and plan accordingly.
The alternative Bakersfield Route also follows the same route as above until Kingman, but then takes a different turn. First, you'll pass through the Mojave Desert, with the chance to visit Mojave National Preserve.
You can also learn about the legacy of the legendary Route 66 in Barstow as you travel to Bakersfield.
This route is special for nature lovers, as it skirts the edge of the Sequoia National Park, home to the majestic, tall sequoia trees. You can also make a detour to Kings Canyon National Park if you have extra time.
You will use the South Entrance to visit Yosemite National Park on this route, which will take you directly to the beautiful Mariposa Grove of Giant Sequoias. Keep in mind that the road that leads to the grove is usually closed in winter.
While The Bakersfield Route misses the glitz of Las Vegas, this route is full of other incredible sights and experiences.
How to drive from Grand Canyon to Yosemite
The map above shows our suggestions for the best road trip routes between Grand Canyon and Yosemite. Keep reading for detailed descriptions of both routes, where to stay on either, and the best things to do on the way.
Las Vegas Route
Starting in the beautiful Grand Canyon, set off on AZ-64 south through the Kaibab National Forest. Continue south to the town of Williams and hop on Interstate 40 (I-40) west to Ash Fork, heading west. Continue on route west through the desert to Kingman.
From here, exit onto US-93 north to majestic Hoover Dam and then Las Vegas. After experiencing the thrill of Vegas and its Strip, head west to Death Valley National Park. Enjoy the unparalleled landscape and nature of Death Valley and continue on route northwest to Lone Pine.
From Lone Pine, drive north on US-395 to Mammoth Lakes. Continue north and merge onto CA-20 west to your destination of Yosemite National Park and use the Tioga Pass Entrance to begin your adventure here.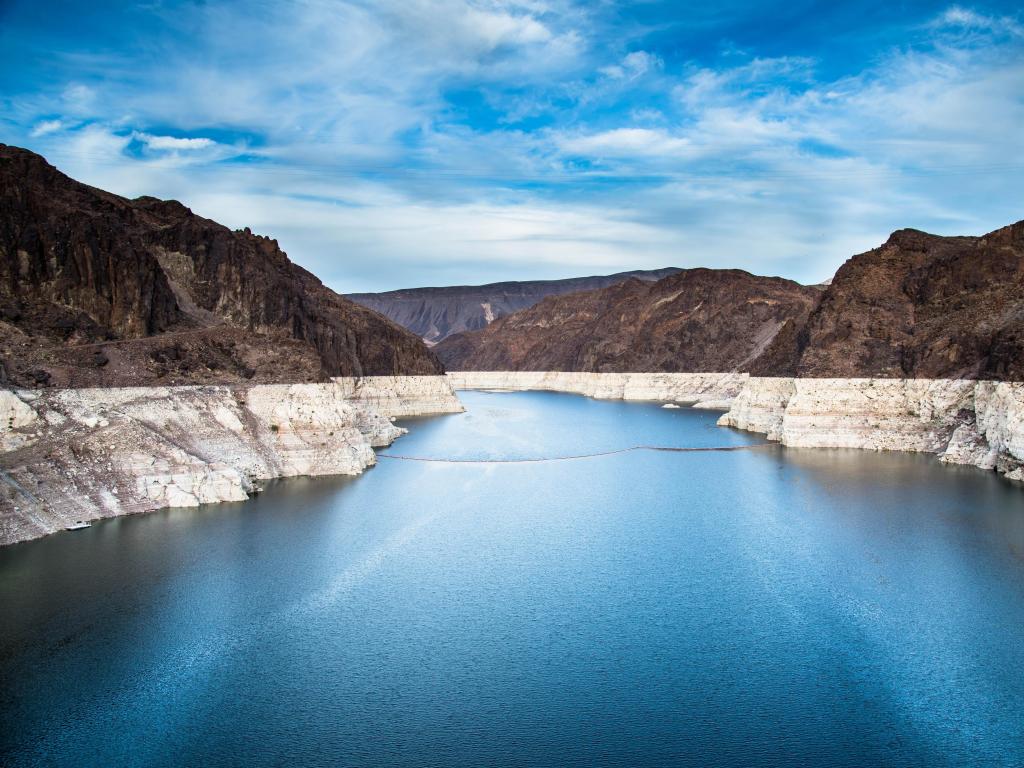 Bakersfield Route
Starting in the Grand Canyon, drive south on US-64 to Williams. Take the exit onto I-40 to Kingman, similar to the Las Vegas Route. From here, continue driving on I-40 across the mighty Colorado River and make a detour to Lake Havasu if you choose.
Continue driving to Barstow to learn about its Route 66 history and then into Bakersfield. From here, take CA-99 to the city of Visalia, where you can take a detour to Sequoia National Park and drive through the famous Tunnel Log.
Drive from Visalia north to Fresno. In Fresno, you can enjoy its museums and the beautiful Fresno Chaffee Zoo.
After your visit to Fresno, head north on CA-41. You'll soon start to climb into the rugged Sierra Nevada Mountains, passing through endless forests, and into Yosemite National Park through the South Entrance.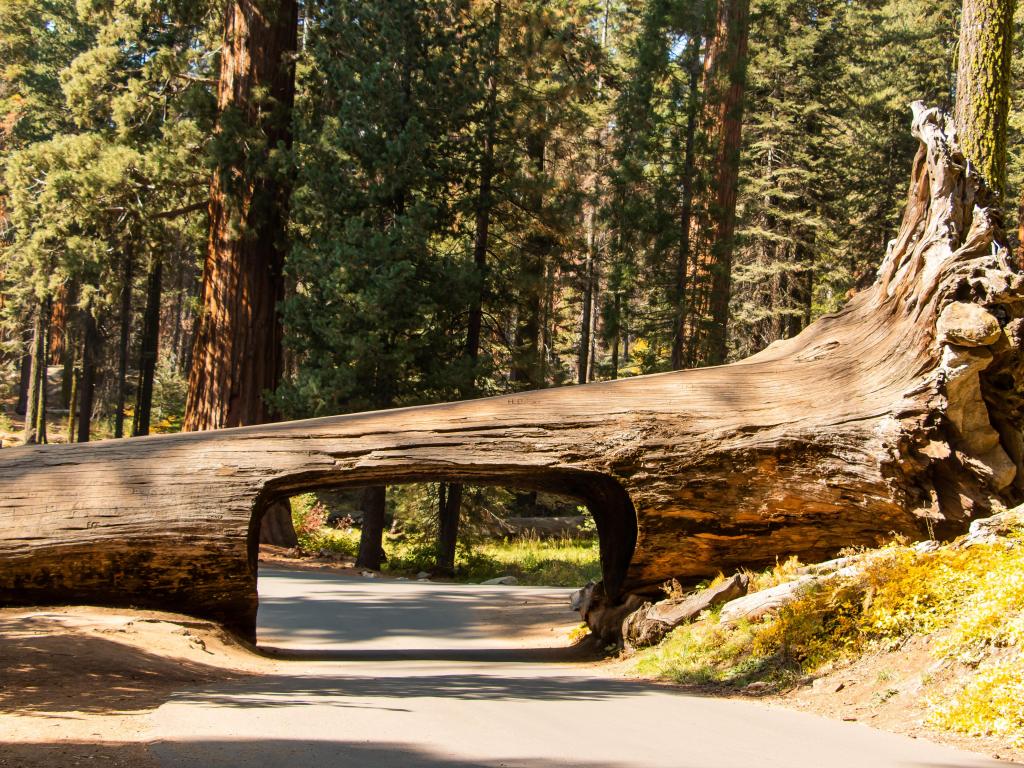 Best places to stop between Grand Canyon and Yosemite
With so much to see and do, you're going to want to stop in one of the incredible destinations below. This way, you can take your time and explore this incredible part of the USA.
A date with Lady Luck in Las Vegas
Las Vegas, located 4 hours and 15 minutes into the Las Vegas Route from the Grand Canyon, is an ideal stopover. The city, known as the Entertainment Capital of the World, dazzles with its luxurious casino hotels, world-famous attractions, and non-stop nightlife.
The heart of Las Vegas is the Strip, where you can find the Bellagio Hotel and Casino, famous for its elegant rooms and spectacular fountain shows. Did you know that the Strip is the brightest place on Earth when viewed from space? This just goes to show that the city never sleeps.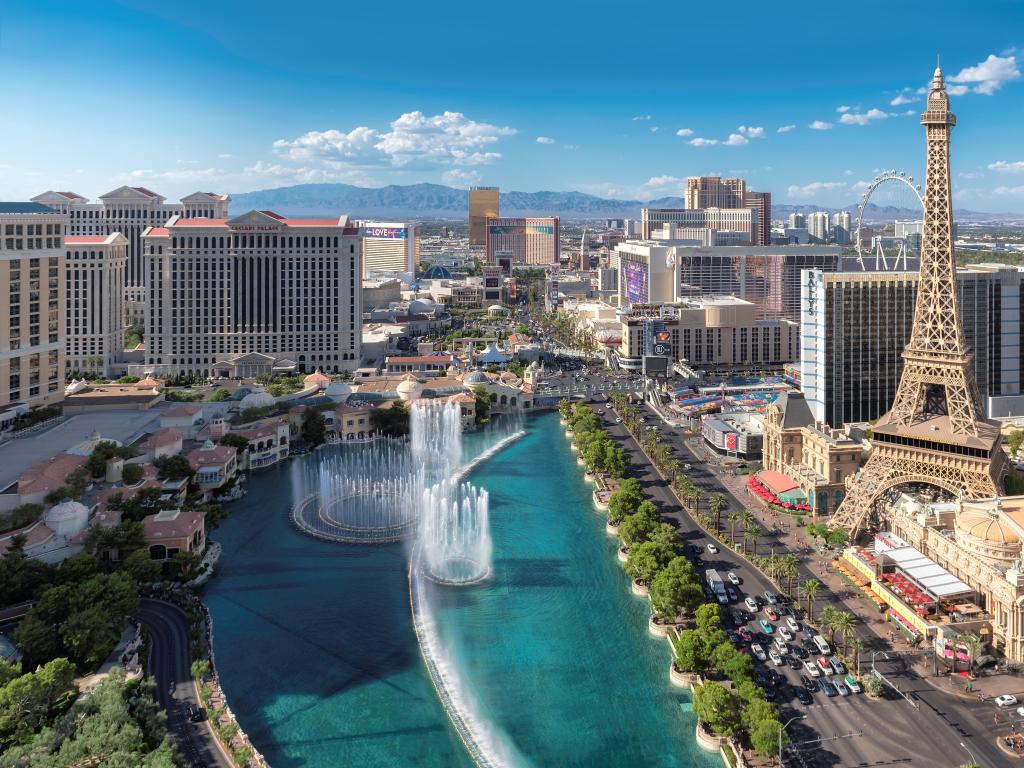 If you would prefer to spend your time outdoors instead of the tables, not far from the city's glittering lights, the stunning Red Rock Canyon National Conservation Area offers a serene escape with its stunning geological features and hiking trails.
For your stay, we recommend the luxurious Encore at Wynn Las Vegas, a 5-star hotel situated right on the Las Vegas Strip. The hotel's spacious suites are designed with modern furnishings and floor-to-ceiling windows, providing a luxurious stay.
Dining at the Encore is a delight, with restaurants offering a range of cuisines, from premium steaks to classic Italian dishes. The hotel enhances the Las Vegas experience with its two on-site nightclubs, so you won't even have to step out for world-class entertainment.
Near the Encore, you can visit Madame Tussauds Las Vegas, just a 5-minute drive away, for a fun-filled encounter with celebrity wax figures. Additionally, the world's largest observation wheel, the High Roller, is only a 10-minute drive from the hotel, offering breathtaking views of the city.
One with nature in Visalia
Visalia, located 8 hours and 50 minutes into the Bakersfield Route, serves as a great stopover. As the gateway to Sequoia and Kings Canyon National Parks, Visalia offers a perfect base for exploring the stunning landscape of this area and the views of the surrounding majesty of the Sierra Nevada.
Visalia is not just a gateway town, it's a destination ‌known for its vibrant Main Street, rich history, and culture. The Visalia Fox Theater, an iconic landmark, adds a touch of historical elegance to the town, while its restaurants offer plenty of choices.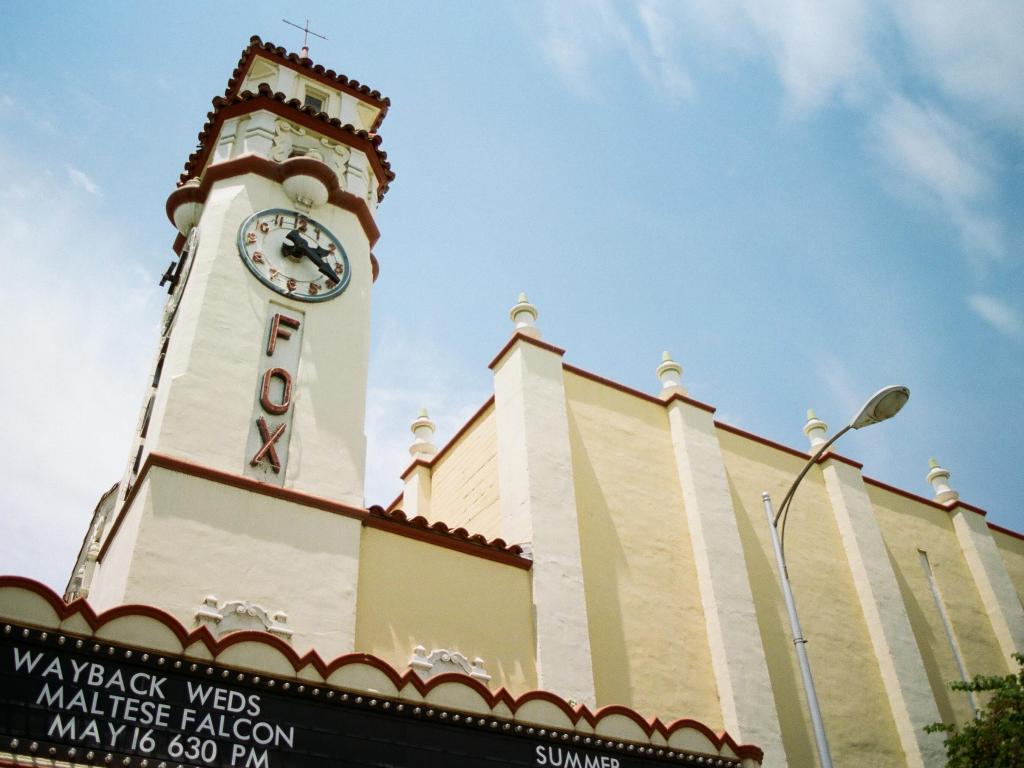 For your stay, The Darling in Visalia is the perfect choice, beautifully restored to its original Art Deco splendor. The hotel's furnishings and décor reflect the charm of the Art Deco era, with plenty of classic elegance.
The Darling boasts the rooftop restaurant and bar, Elderwood, offering stunning views and a delightful dining experience. The hotel's outdoor heated pool and poolside terrace provide the ultimate relaxing retreat to unwind after a day of exploration.
Before you head out, make sure to take advantage of the delicious breakfast on offer at the hotel. And once ready, the Tulare County Museum, just a 15-minute drive from the hotel. For a serene nature experience, Kiwanis Park is a mere 10-minute drive away, ideal for a peaceful stroll or a family picnic.
Where to stay when you reach Yosemite
Yosemite National Park, renowned for its awe-inspiring granite cliffs, giant sequoia groves, and stunning waterfalls, offers the perfect natural paradise to explore. From hiking, wildlife viewing, or just relaxing, this National Park is like nowhere else on earth.
For a breathtaking view of the park, head to Glacier Point, which gives you a panoramic vista of Yosemite Valley, Half Dome, and the High Sierra.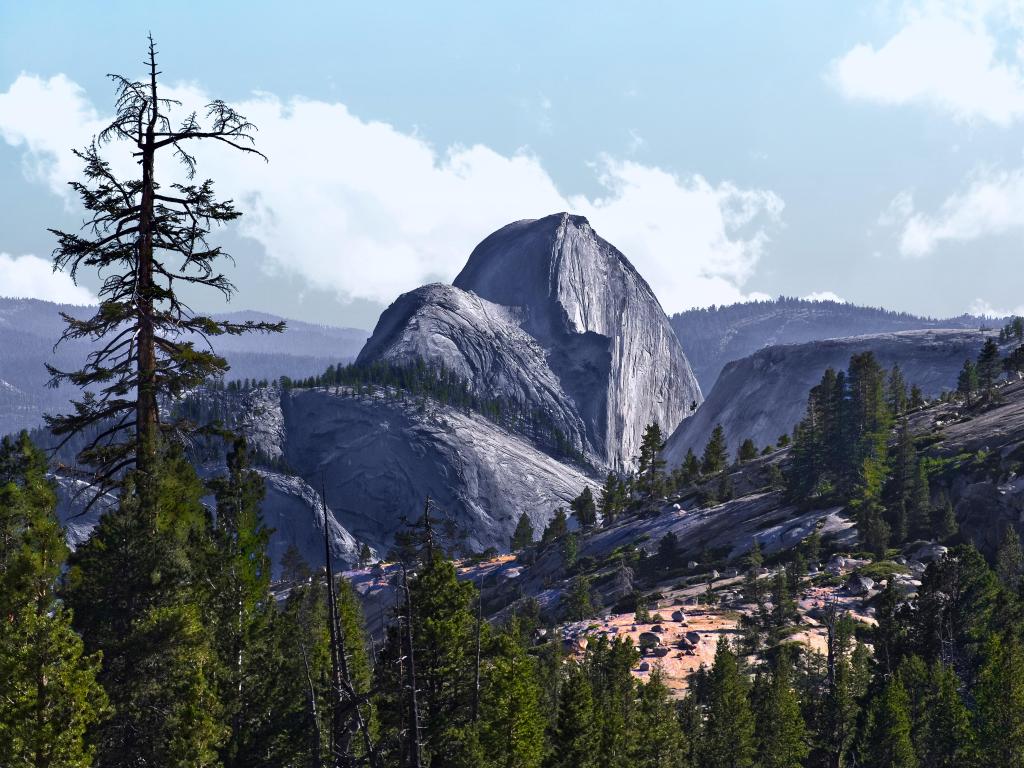 Another must-visit is Yosemite Falls, one of the tallest waterfalls in North America, offering spectacular views and photo opportunities. To learn more about all the waterfalls you can visit in the national park, you can check our comprehensive guide here.
For a unique and luxurious camping experience near this majestic park, consider staying at AutoCamp Yosemite in Mariposa County. AutoCamp offers a modern twist on camping with its iconic Airstream trailers, platform tents, cabins, and accessible suites for guests with disabilities, blending comfort with the great outdoors.
AutoCamp Yosemite doesn't just offer unique lodging; it provides an immersive experience. You can enjoy access to a communal fire pit and engage in various on-site activities, such as yoga, s'mores nights, and fireside music.
The property features a heated pool and deck, offering stunning views of the surroundings. Conveniently, the YARTS Shuttle to Yosemite National Park picks you up at the entrance of AutoCamp, making exploration of the park easy and accessible.
Things to see on a road trip from Grand Canyon to Yosemite
With this much to see and do, planning a road trip from Grand Canyon to Yosemite can be time-consuming. To help make this part fun and easy, we've listed our top destinations below so you can choose what you want to see the most and have the road trip of your life.
Both Routes
Flintstones Bedrock City - This unique roadside attraction near the Grand Canyon brings the beloved Flintstones cartoon to life with its themed structures and characters, offering a fun and nostalgic experience for visitors of all ages.
Pete's Route 66 Gas Station Museum - Located in Williams, Arizona, this museum is a tribute to the iconic Route 66 and features a collection of memorabilia, vintage gas pumps, and classic cars, capturing the spirit of America's historic highway.
Delgadillo's Snow Cap - A quirky and iconic eatery in Seligman, Arizona, Delgadillo's Snow Cap is known for its humorous décor, classic American fast food, and a playful atmosphere that harks back to the heyday of Route 66.
The Historic Seligman Sundries - Situated in Seligman, Arizona, this historic stop on Route 66 is a delightful mix of a souvenir shop, museum, and coffee bar, capturing the spirit of the iconic American highway.
Arizona Route 66 Museum - Another must see in Kingman, Arizona, this museum offers an educational journey through the history of Route 66, with exhibits showcasing the evolution of travel and culture along this famous road.
Mojave Museum of History and Arts - Also in Kingman, this museum showcases the rich history and cultural heritage of the Mojave Desert region through intriguing exhibits and artifacts.
Red Butte - Located near the Grand Canyon, Red Butte is a distinctive geological formation offering panoramic views of the surrounding landscape, making it a perfect spot for photography and nature enthusiasts.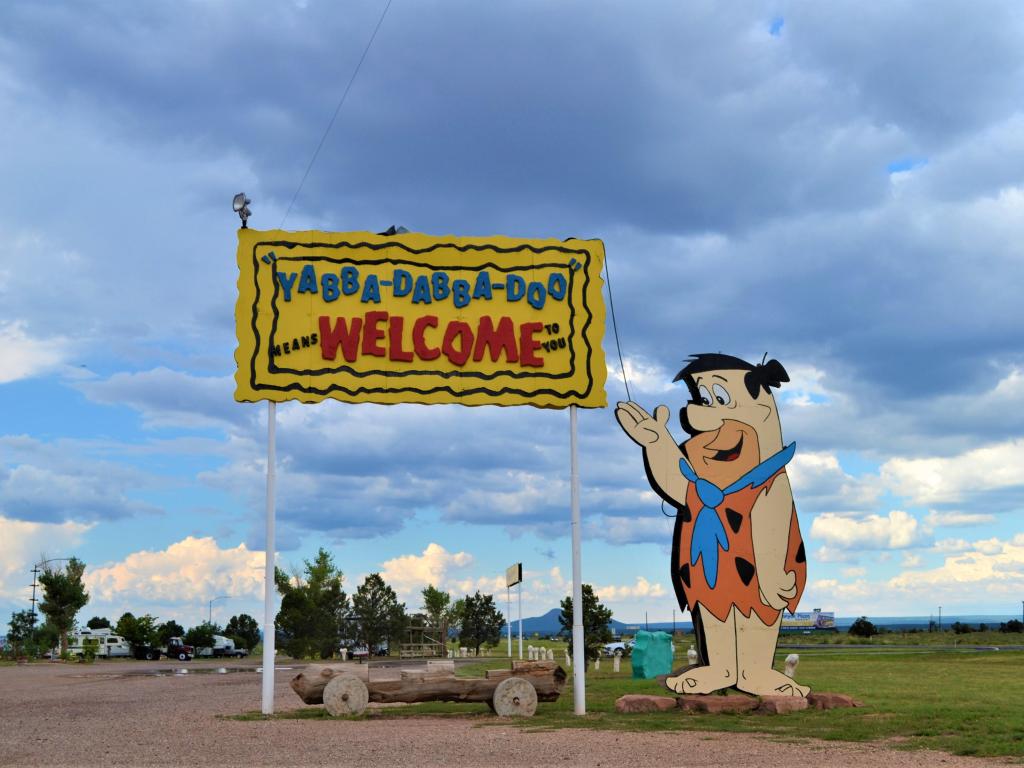 Las Vegas Route
The Strip - Las Vegas' famous Strip is a dazzling 4.2-mile stretch of entertainment, luxury hotels, and casinos, known for its vibrant nightlife and iconic landmarks.
Fremont Street Experience - Situated in old downtown Las Vegas, this pedestrian mall features a massive LED canopy, free entertainment, and classic casinos, offering a nostalgic glimpse into Vegas' past.
Flamingo Wildlife Habitat - Located at the Flamingo Las Vegas, this serene wildlife habitat is home to flamingos, koi fish, turtles, and other animals, providing a tranquil escape in the heart of the city.
Amargosa Opera House - In Death Valley Junction, this historic opera house is renowned for its intricately painted interiors and unique performances, reflecting the area's artistic legacy.
Death Valley National Park - Known for its extreme climate and striking landscapes, this national park offers a range of outdoor activities amidst its sand dunes, salt flats, and colorful badlands.
Museum of Western Film History - This museum in Lone Pine, California, celebrates the rich history of western movies with an extensive collection of memorabilia and exhibits, located amidst stunning natural backdrops used in many films.
Rainbow Falls - Situated in Mammoth Lakes, Rainbow Falls is a breathtaking 101-foot waterfall, known for creating rainbows in its mist, making it a picturesque hiking destination.
Mammoth Lakes - A renowned year-round destination, Mammoth Lakes in California is famous for its stunning landscapes, offering skiing, snowboarding, hiking, and fishing opportunities.
Rush Creek Trailhead - Located near June Lake, this trailhead is the starting point for scenic hikes leading to alpine lakes and mountain views in the Ansel Adams Wilderness.
Gibbs Canyon - A lesser-known gem near Mammoth Lakes, Gibbs Canyon offers serene hiking trails through lush meadows and pine forests, ideal for nature lovers seeking tranquility.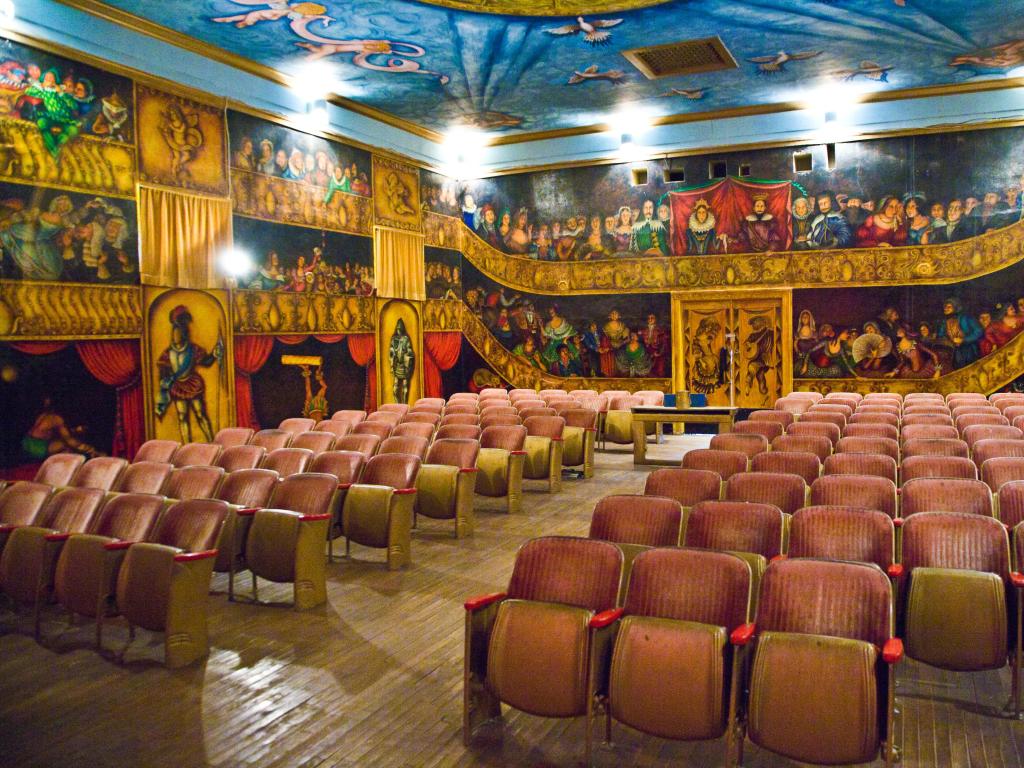 Bakersfield Route
Fort Mojave - This historical military outpost in Mohave County, Arizona, offers insights into the region's past, with its rich history spanning from Native American heritage to its use as a military fort in the 19th century.
Mojave National Preserve - A vast area of desert wilderness in California, the Mojave National Preserve is known for its stunning landscapes, including sand dunes, canyons, and mountains, offering opportunities for hiking, camping, and wildlife viewing.
Peggy Sue's 50's Diner - This nostalgic diner in Yermo, California, offers a trip back in time with its 1950s-themed décor, classic American cuisine, and memorabilia, providing a fun and retro dining experience.
Mojave Air and Space Port - Located in Mojave, California, this aerospace hub is both a functioning airport and a center for commercial space travel testing, known for its involvement in innovative aerospace projects.
Historic Bakersfield Fox Theater - An architectural gem in Bakersfield, California, this historic theater showcases a range of performances in a beautifully restored 1930s environment, blending art, culture, and history.
Sequoia National Park (detour) - Famous for its giant sequoia trees, including the General Sherman Tree, Sequoia National Park offers breathtaking scenery, extensive hiking trails, and a profound sense of the majesty of nature.
Fresno Chaffee Zoo - This zoo in Fresno is a family-friendly destination featuring a diverse range of animals from around the world, set in well-designed habitats, and also includes educational programs and interactive experiences.
Forestiere Underground Gardens - An extraordinary subterranean complex in Fresno, these hand-built gardens by Baldassare Forrestiere showcase unique underground architecture and a variety of fruit-bearing plants, offering a cool retreat from the city's heat.
Fresno Flats Historical Village and Park - This park and historical village in Fresno recreates 19th-century life in the Sierra Nevada foothills, featuring restored buildings, artifacts, and displays that offer a glimpse into the region's pioneer past.
Grizzly Giant Loop Trail - Located in Yosemite National Park, this trail offers a scenic hike through ancient giant sequoias, including the famous Grizzly Giant, and provides stunning views of the park's natural beauty and grandeur.
Best time to go on a road trip from Grand Canyon to Yosemite
Yosemite National Park and our curated routes that will take you there offer distinct experiences across different seasons. From snowy mountain passes to lush forests and wildflowers, each season is special in its own way.
If you're traveling via the Las Vegas Route in spring, consider that the Tioga Road into Yosemite from the east usually opens in late May. Spring in Yosemite is marked by mild temperatures, with daytime highs averaging in the 60s to 70s Fahrenheit, making it a delightful time for exploring the awakening nature.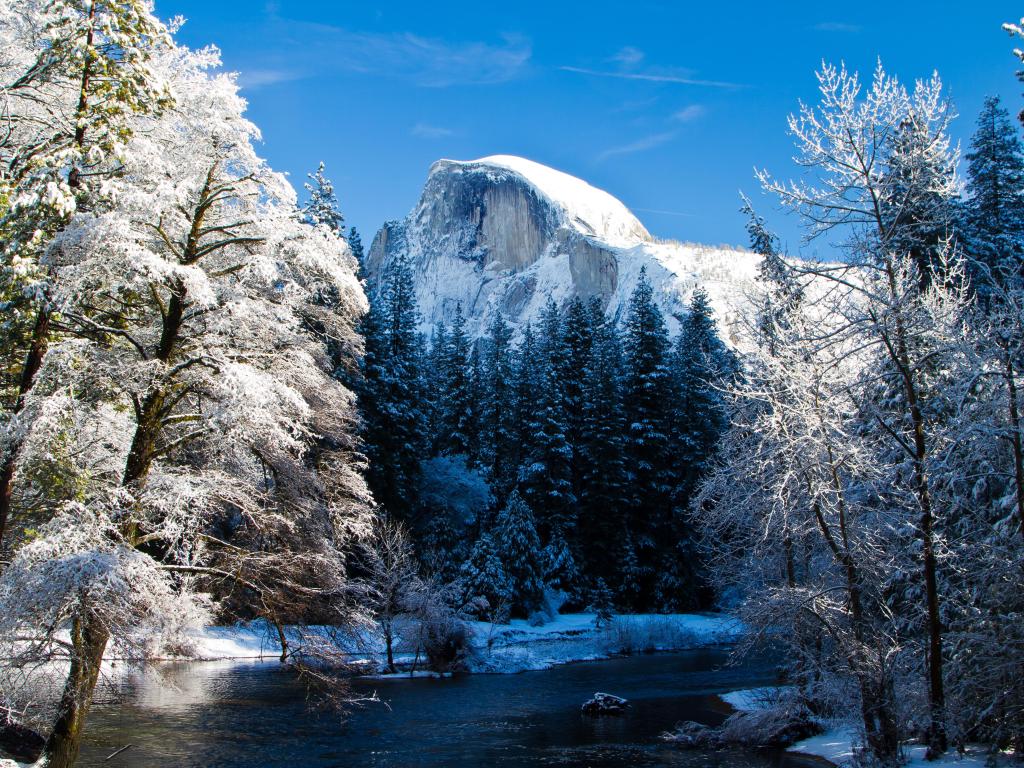 Spring is also a great time to visit Las Vegas, with cooler yet warm temperatures perfect for outdoor activities. Events like Las Vegas Helldorado Days in May add the perfect touch to your trip.
Summer brings warmer weather to Yosemite, with daytime temperatures often in the 80s, ideal for hiking and exploring. The Bakersfield Route offers a sunny journey, though the area can experience boiling temperatures.
In Yosemite, summer events like the Mammoth Lakes Jazz Jubilee in July and Bluesapalooza in August are incredibly fun However, this is also a peak tourist season, so expect busier trails and attractions.
As the crowds thin out, fall's mild weather is also perfect for enjoying the changing colors and crisp air in Yosemite. with temperatures gradually cooling from the 70s to the 50s towards November.
The Grand Canyon Music Festival in September on the Bakersfield Route and the California Dark Sky Festival in November on the Las Vegas Route offer unique experiences during this season.
Winter in Yosemite is a snowy wonderland, with temperatures often ranging from the 30s to the 50s, though Tioga Road usually closes due to snow. This season transforms the landscape into a serene, frosty paradise, ideal for snowshoeing and cozy lodge evenings.
If you love winter weather and outdoor sports like skiing or snowboarding, consider traveling during this season. Just be sure to bring snow tires and check the weather before departing.