Road Trip from Monterey to Los Angeles
If you are in the mood for a road trip featuring beachy vibes with breathtaking views, outdoor activities, picturesque national forests, and just the right amount of history, then hop on this road trip from Monterey to Los Angeles.
The 350-mile road trip from Monterey to Los Angeles, California takes around 7 hours to complete, meandering through Carmel by the Sea, Big Sur, El Matador Beach, Malibu, Topanga State Park, Santa Monica Pier, Los Padres National Forest, and Pismo Beach.
Ready to hit the waves at the "City of Angles?" Then continue reading for the complete guide with the best routes, things to see them, places to stay overnight, our recommendations for hotels, as well as the best times.
How far is Los Angeles from Monterey, and how long will the road trip take?
Comparison of road trip routes between Monterey and Los Angeles

| Route | Distance | Driving Time |
| --- | --- | --- |
| The Coastal Route | 350 miles | 7 hours 30 minutes |
| The Inland Route | 380 miles | 6 hours 30 minutes |
The Inland Route is longer with 380 miles and takes 6 hours and 30 minutes to cover beautiful forested regions, stopping in Fresno and Bakersfield. You also have the option to visit Sequoia and Yosemite National Forests.
Taking the shorter Costal Route, you will weave through some incredible ocean views as you cover 350 miles in 7 hours and 30 minutes.
Although this road trip from Monterey to Los Angeles is relatively short and can be done in 1 to 2 days, you can opt to add a few more days and enjoy this scenic adventure to the fullest.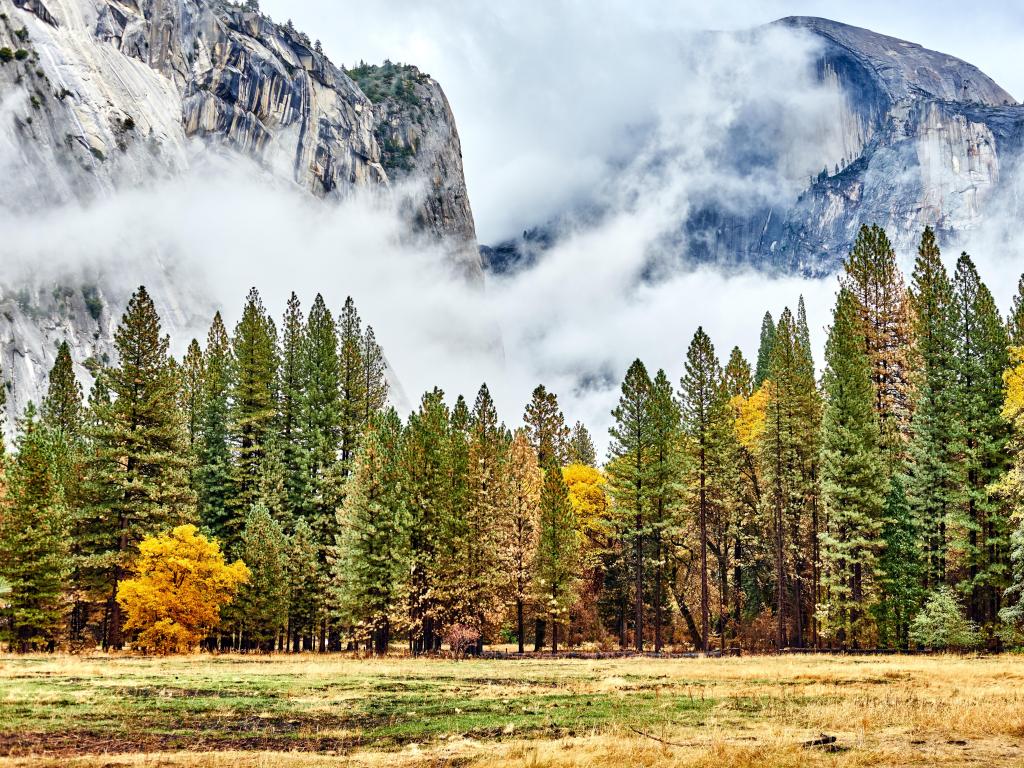 Best road trip route from Monterey to Los Angeles
There is only a 1-hour difference between both routes of this road trip from Monetery to Los Angeles but the views they provide are strikingly different. While one goes inland but still provides some views of nature, the other follows the coast with jaw-dropping ocean views.
The Inland Route is quick and direct, taking you through the central parts of California. It also has some detour options that allow you to visit Yosemite and Sequoia National Parks.
This route will also take you past the Death Valley National Park, Inyo National Forest, Los Padres, and Angeles National Forests.
But if you'd prefer getting your hair blown by the ocean wind, the Coastal Route would be a good choice. The entire drive takes place on the Pacific Coast Highway (CA-1) meaning you get to experience incredible coastal views the whole way.
While you can also stop in the stunning Big Sur region and take in the beautiful landscapes, this route is longer despite the shorter distance.
The Inland Route
If you want to reach Los Angeles faster, get on CA-1 N from Del Monte Ave. Take CA-156 E to Tuolumne St in Fresno. Head to the Shinzen Japanese Garden here to experience traditional Japanese landscaping, koi ponds, and a teahouse.
Head northeast and get on CA-41 S from O St. Then follow CA-99 S to Golden State Ave in Bakersfield. Stop here overnight to stretch your legs and relax for a while before heading toward your destination.
Once you're done, get on CA-99 S from Truxtun Ave and follow it to N Los Angeles St in Los Angeles.
The Coastal Route
For a coastal experience, take Calle Principal to Pacific St. Then continue on that road to Ocean Ave in Carmel by the Sea. You will be able to take part in various enjoyable activities like fishing, swimming, and sunbathing here. Then head east on Ocean Ave toward Dolores St.
Just a few more miles and you will reach the infamous Big Sur. You can opt to answer the call of the wild here. Then follow Salinas Hwy in Paso Robles. Then follow CA-1 N to Price St in Pismo Beach. This is the perfect place on this route to stop overnight.
Once you are done, head southeast on Price St toward Main St. Take CA-1 S again to Black Rd in Santa Barbara County. Take W Lompoc Casmalia Rd to CA-1 S. Then take I-10 E to reach your destination in Los Angeles.
Best places to stop between Monterey and Los Angeles
This short but exciting road trip from Monterey to Los Angeles will leave you breathless but still yearning for more. Continue reading to discover our recommendations for cities and hotels where you can stay overnight to reenergize.
Savor the food scene in Bakersfield
Bakersfield is a laid-back city 2 hours away from the destination on the Inland Route of this road trip from Monterey to Los Angeles. This is the perfect place to stop overnight on this route and provides more of a small city atmosphere.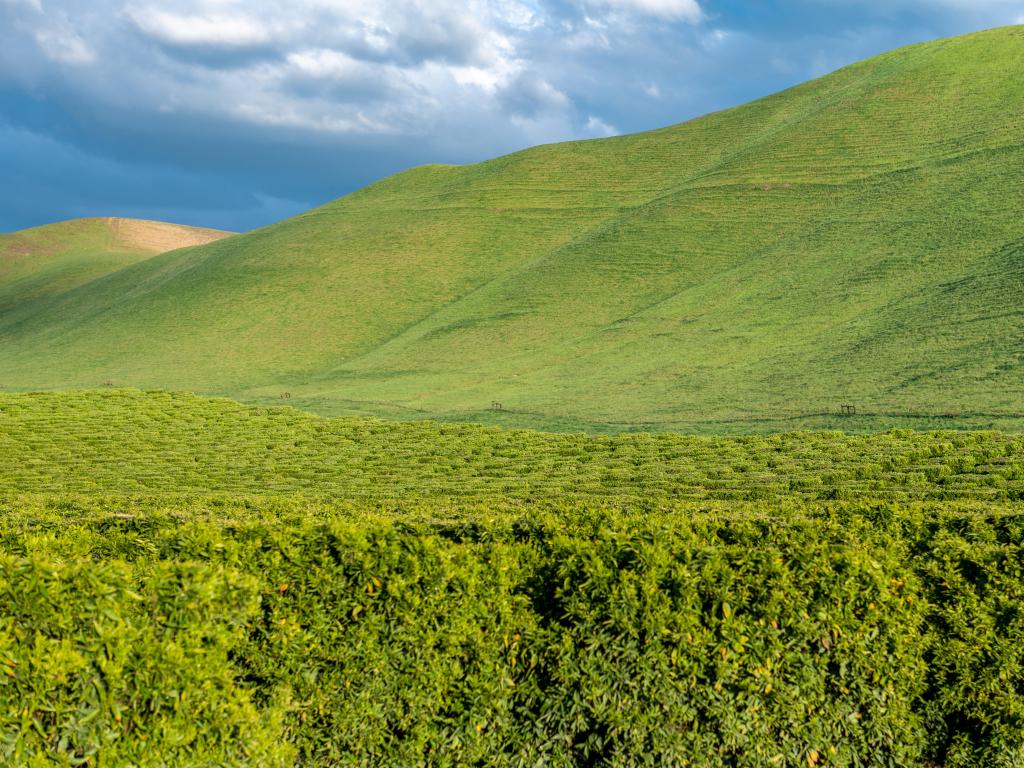 Home to the Kern River and many historical landmarks, it provides many entertainment options. Also known as the "Nashville of the West," this city has made large contributions to the history of country music.
Visit the famous Fox Theater which is a historic theater that now provides many different entertainment options like movies, live music, and other performance shows.
We recommend staying at the sophisticated and unique Padre Hotel located in the downtown district since 1928. It has rooms featuring high-end amenities and teak furnishings. It also offers 3 on-site dining options, a rooftop patio bar, live music events, and billiard tables.
This fantastic hotel is also convenient in terms of location because it is situated right off the highway which makes it easily accessible. Within walking distance to the popular Fox Theater, you will be located right at the heart of entertainment.
Go clam digging in Pismo Beach
About halfway on the Coastal Route of this road trip from Monterey to Los Angeles sits the awe-inspiring Pismo Beach. With many beaches, stunning parks and incredible food and wine scene, this city is make a perfect stopover on the glistening shores of the ocean.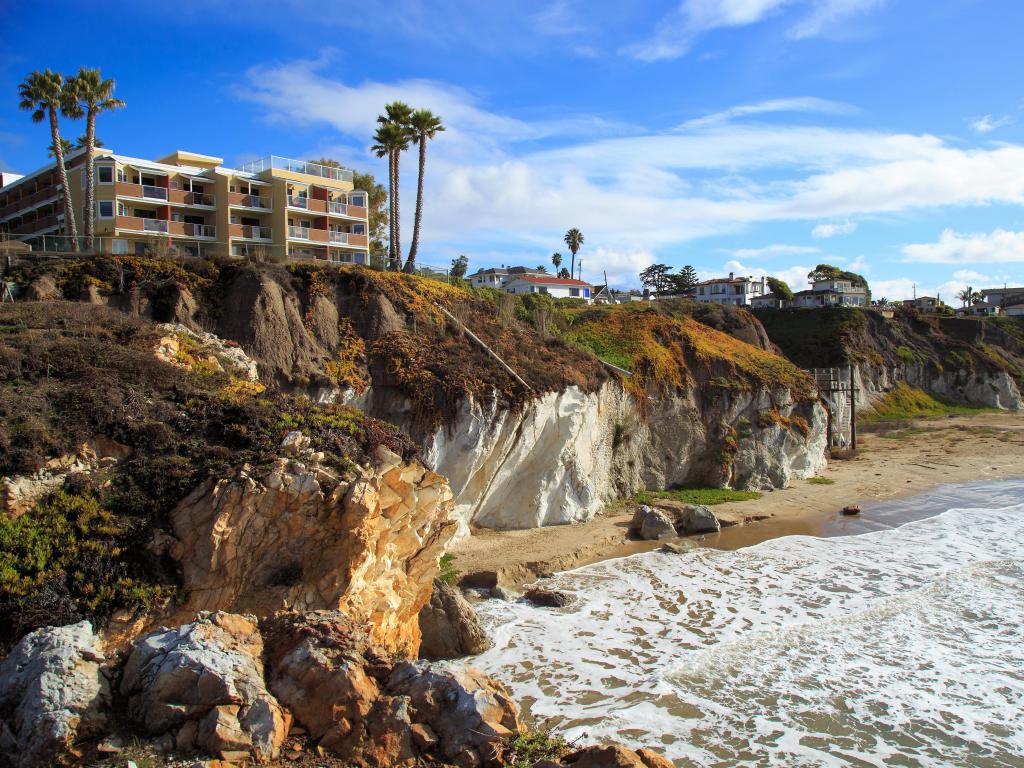 Pismo Beach is known for being the Clam Capital of the world as it has many famous clam-digging spots. You can also enjoy the Clam Festival hosted each year.
The city is also known for its legendary waves that are perfect for surfing, so you are in luck if you are looking to spend some time in the ocean.
As soon as you reach this beautiful city, head over to Pismo Beach Pier Plaza. Take a walk along the pier and find many great experiences while taking in the ocean landscape. Then there is Monarch Butterfly Grove where you can watch 10,000 monarch butterflies flock to this city from October to February.
During your stay in Pismo Beach, we recommend SeaCrest Oceanfront Hotel for accommodation. This is a stunning hotel providing incredible ocean views and pet-friendly rooms. A pool and 3 hot tubs ensure that you are completely relaxed after your drive, and ready to take on the city!
The hotel has a rooftop patio with outdoor fire pits for quality time with your family and friends. Wednesdays bring complimentary wine and live music nights.
The beautiful property is located right off the coastal highway, so leave your car in the free parking and enjoy the many dining options nearby on foot.
Where to stay when you reach Los Angeles
After reaching California to enjoy its sunny vibes and take a dip on its many beaches, we recommend catching your breath in Pendry West Hollywood. This hotel is located off the Sunset Strip in West Hollywood.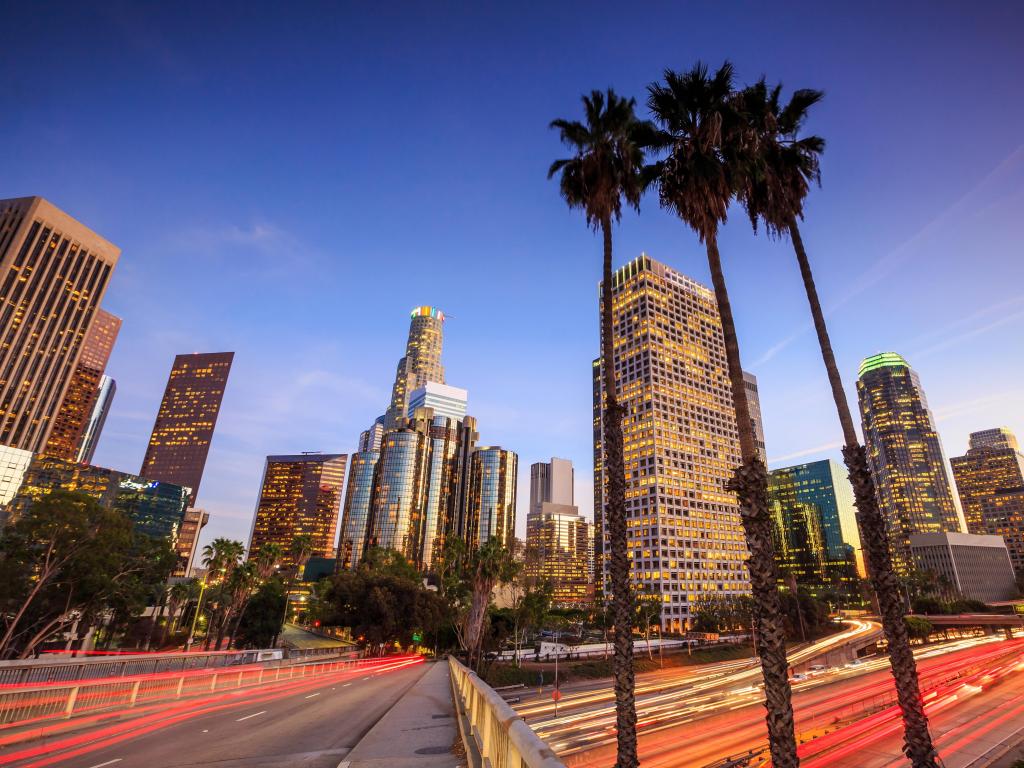 It is a modern and glamorous hotel with modern amenities such as private parking, a shared lounge, a fitness center, and an outdoor swimming pool. It also consists of an on-site restaurant designed by the celebrity chef Wolfgang Puck, Spago.
This luxurious hotel boasts a stellar location as it is just a short drive away from many of the most popular attractions like Universal Studios, the Hollywood Walk of Fame, and the Hollywood Sign. Who knows? Maybe you'll be able to spot one of your favorite celebrities there as well!
Things to see on a road trip from Monterey to Los Angeles
The jaw-dropping views you will see on this road trip from Monetery to Los Angeles, regardless of the route you take, will remain the talk of your get-togethers for a very long time.
So, continue reading to discover what you will encounter and make a mental map of what you want to stop at.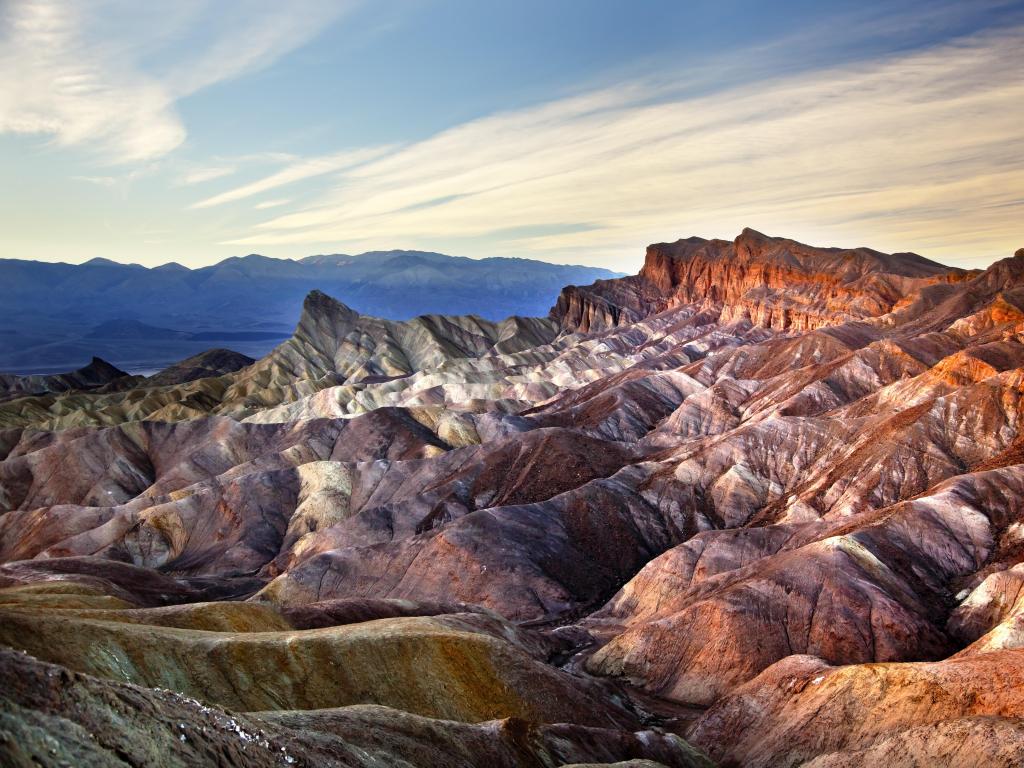 The Inland Route
San Jose – Take a little northbound detour to this city or many museum attractions before embarking on the journey.
Yosemite National Park – Catch a glimpse of the Horsetail Fall in this protected park best known for its waterfalls with ancient sequoias, meadows, and valleys.
Sierra National Forest – Discover the "Heart of Sierra" and experience the five wilderness areas of this park to answer the call of the wild.
Fresno County Blossom Trail – Watch the cherry blossom bloom through February and March or check out the many "blasts from the past" attractions.
Sequoia National Park – Home to some of the largest sequoia trees in the world, you'll be immersed in all that nature has to offer.
Death Valley National Park – Visit the deserts of California to enjoy unique rock formations, colorful landscapes, hikes, rich history, stargazing, and recreational outdoor activities.
Buck Owen's Crystal Palace, Bakersfield – Enjoy live performances, indulge in a finger-licking meal, or browse the memorabilia and merchandise at this country music hall of fame and restaurant.
Santa Clarita – Best known for being home to Six Flags Magic Mountain theme park; let your inner kid shine on some of these rides.
Vasquez Rocks Natural Area Park - Located in the high desert of Agua Dulce Springs, view the many spectacular rock formations that make up this park.
Angeles National Forest – Take a scenic drive through the forest while swimming, fishing, and mountain biking in the Los Angeles cities backyard where the desert meets the mountains.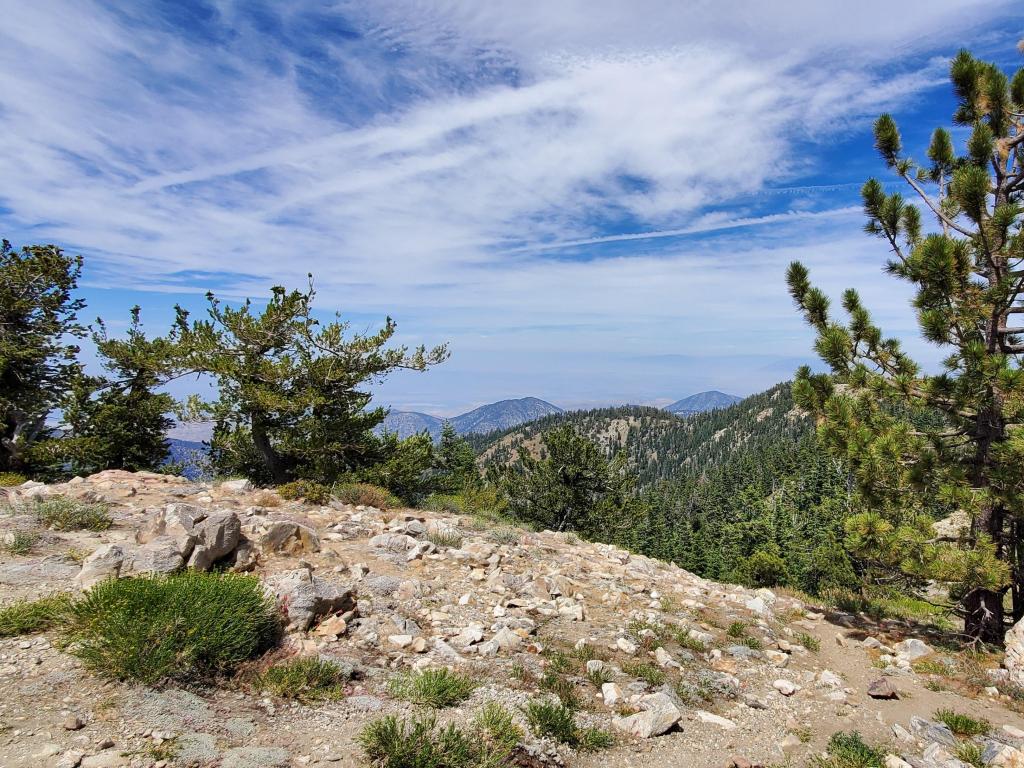 The Coastal Route
Carmel by the Sea – Explore picturesque streets and alleys, indulge in the thriving arts scene, visit the famous Carmel beach and live like a local in this one-of-a-kind village.
Big Sur - View some of the most stunning patches of coastlines and the Redwoods that make up this must-see area.
Carrizo Plain National Monument - One of California's best-kept secrets (shh!), find yourself in fields of wildflowers and be alone with nature.
Pismo Preserve, Pismo Beach – Hike or bike on 11 miles of trails, take in panoramic views of the ocean, or enjoy a picnic or nature walk in this breathtaking preserve.
Arroyo Burro Beach County, Santa Barbara - Relax in the sand or surf the waves while you enjoy this long stretch of beach along the coast.
El Matador Beach, Malibu – Find the rock arches and caves along the sea in El Matador, one of the most beautiful beaches on the Pacific coast.
Topanga State Park – Featuring over 36 miles of trails, with stunning views of the Pacific Ocean and surrounding mountains, this 11,000-acre park is home to a variety of wildlife and plant species.
Santa Monica Pier - Take in the views, ride the Ferris Wheel, and indulge in the fresh seafood in this icon pier symbolizing the heart of Santa Monica.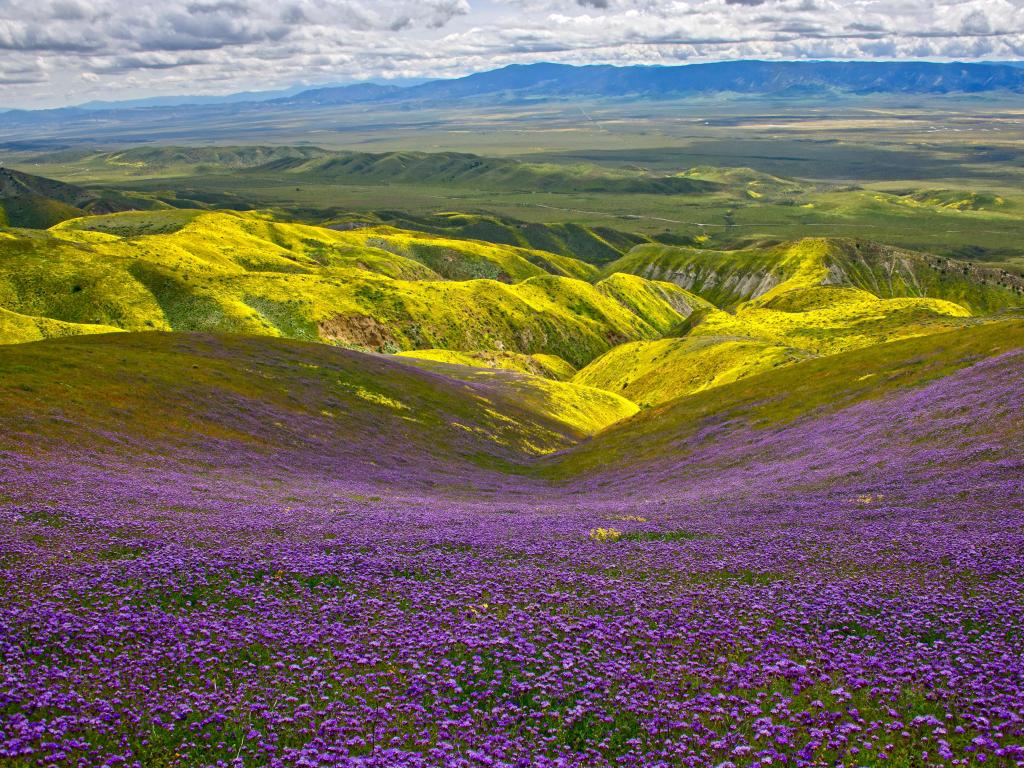 Both Routes
Los Padres National Forest - Explore this stunning national forest by foot or bike and discover the many hidden gems within the area.
Best time to go on a road trip from Monterey to Los Angeles
California is a year-round destination for travelers across the country. Similar to the climate of the Mediterranean Sea, you will find great weather all year round. California is only characterized by two seasons, wet and dry, so you won't have to worry about unpredictable weather.
Summer is the busiest season in California, so expect high season rates and the largest crowds. The weather tends to be warm with high average temperatures ranging from 75 degrees Fahrenheit to 90 degrees Fahrenheit. July is the hottest month of the year so it would be best to avoid.
The weather during the winter months is mild and wet. While you will discover rain, the temperatures are still pleasant enough to enjoy. Average temperatures during this season are from 50 degrees Fahrenheit to 60 degrees Fahrenheit.
Spring and Fall are the best seasons to visit California as you will get blooming vineyards during the Spring and changing foliage in the mountain areas during fall. The weather is mild with chances of fog along the coast. Temperatures are from 60 degrees Fahrenheit to 75 degrees Fahrenheit.
Los Angeles is a bustling city that boasts many year-round concerts and sporting events. LA Film Festival takes place in June when the downtown becomes a hub of activity. Additionally, February is the month of the Oscars and Academy Awards, which draws large crowds to the city.