Road trip from Portland to San Diego
Oregon and California hold some of America's most scenic coastlines and some of its most spectacular mountain ranges. A road trip from Portland to San Diego will take you across mountain ranges, through lush valleys, and on the adventure of a lifetime.
The 1,350-mile road trip from Portland to San Diego takes 27 hours of driving along the coast. Attractions include Big Sur, Los Angeles, and San Francisco, as well as Yosemite National Park and Sequoia National Forest if you travel inland.
Planning a road trip of this scale is challenging, so read on to find out what the best routes are, things to do along the way and where to stay.
How far is San Diego from Portland and how long will the Road Trip Take?
Comparison of road trip route options between Portland and San Diego

| Route | Distance | Driving Time |
| --- | --- | --- |
| Coastal Route | 1,350 miles | 27 hours |
| Inland Route | 1,200 miles | 21 hours 45 minutes |
The road trip from Portland to San Diego covers 1,350 miles along the coast and will take you at least 3 days of driving when breaks are factored in. I would recommend taking at least a week, if not more, to enjoy this epic road trip.
Never straying from the Pacific Coast, this route will take you through the American West's finest cities, such as Malibu and San Francisco, among others.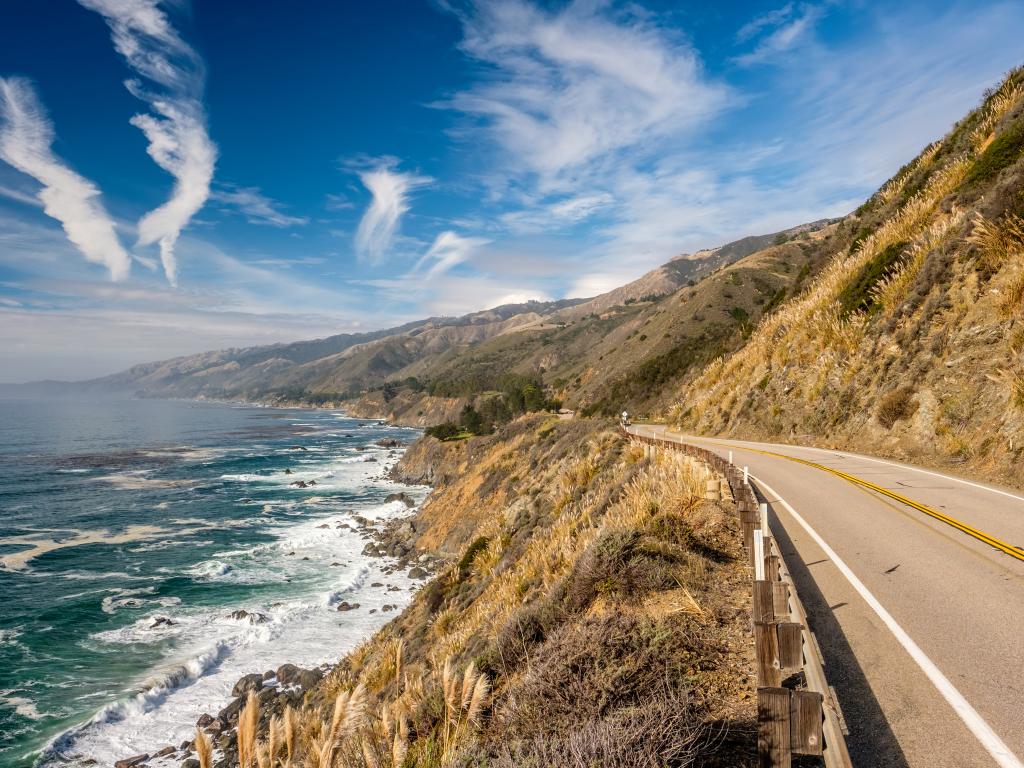 On the other hand, the inland route will take you through rugged mountains and give you an opportunity to explore some of America's best national parks. Both routes will take you through the bustling metropolis of Los Angeles before you reach San Diego.
The advantage of taking this route is that it cuts your travel time by about 5 hours, although you can easily detour to a number of scenic attractions at the California/Nevada border.
The major cities along the route may bring some congestion issues, so you could stay on the outskirts and use public transport to explore the downtown areas. If you have the time, though, driving through the cities can be just as enjoyable.
Best road trip route from Portland to San Diego
The best road trip route from Portland to San Diego depends what type of scenery you like. If you prefer bays and beaches, the coastal route is best. If you prefer mountains and forests, then the inland route might be a better option.
If you want to get the best of both worlds, your best move would be to take one on the way to San Diego and the other on the return trip.
How to drive from Portland to San Diego
The map above shows our suggestions for the best road trip routes between Portland and San Diego. Keep reading for detailed descriptions of both routes, where to stay on either, and the best things to do on the way.
The Coastal Route
Head south out of Portland on Interstate 5 until the city of Albany. After passing through Albany take Highway 20 west to the coast. From here you begin following the Oregon coast south along Highway 101.
You will stay on Highway 101 for almost 600 miles. Passing Siuslaw National Forest, Coos Bay, Gold Beach, and the border with California. Once in California you will stay on Highway 101, passing Jedediah Smith Redwood State Park, Crescent City and Humboldt Redwood State Park.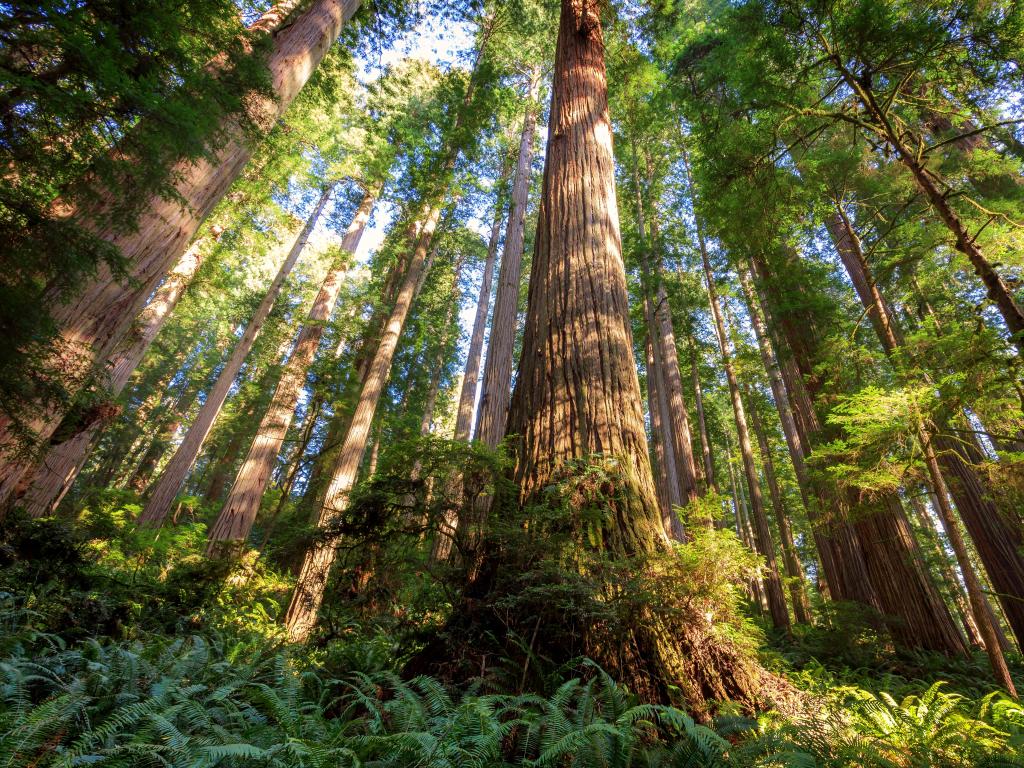 Highway 101 will then turn into the Pacific Coast Highway, PCH. The pacific coast highway is one of the most famous stretches of road in America, and in the world. You will have the pleasure of driving its full length.
You will follow the Pacific Coast Highway from its conception in Northern California all the way to San Diego. The PCH will take you over the famous Golden Gate Bridge into the bustling metropolis of San Francisco.
From San Francisco, you will head further south to Santa Cruz and Monterey Bay. After Santa Cruz you will pass through Big Sur State Park and Santa Maria. From there you set your sights on the city of Los Angeles.
The Pacific Coast Highway will take you right through Long Beach, Huntington Beach and to San Clemente. The Pacific Coast Highway then merges into Interstate 5 which leads you to San Diego.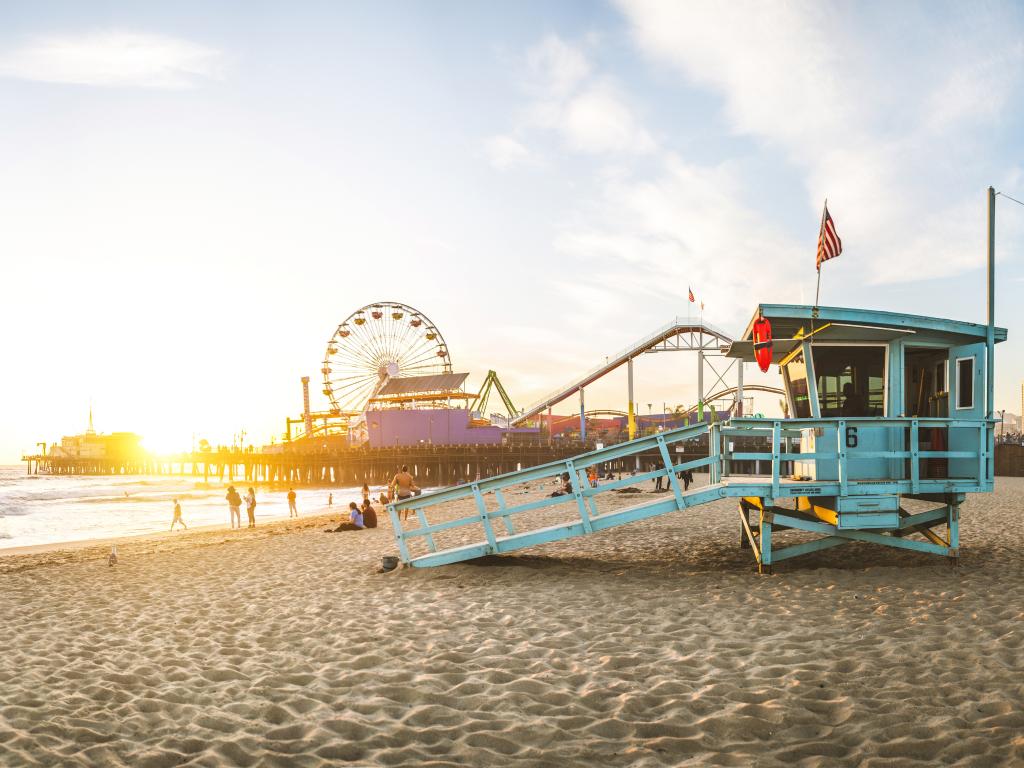 The Inland Route
The inland route is a much simpler one. Interstate 5 runs from the Canadian border in the north down to San Diego. Making the road trip on the inland route is simply a case of joining Interstate 5 in Portland and following it South.
This route will take you past Eugene and Roseburg. You will cross the California State border near Cascade-Siskiyou National Monument before continuing south.
Interstate 5 will lead you down through Shasta-Trinity National Forest and past the amazing Lake Shasta. You will then cross the Sacramento River near Redding before heading towards the city of Sacramento.
After Sacramento, you will detour towards the world famous Yosemite National Park to give you a taste of the Sierra Nevada. Take Route 4 at Stockton towards the national park. Turn off Route 4 at Copperopolis to join Route 120 to Yosemite.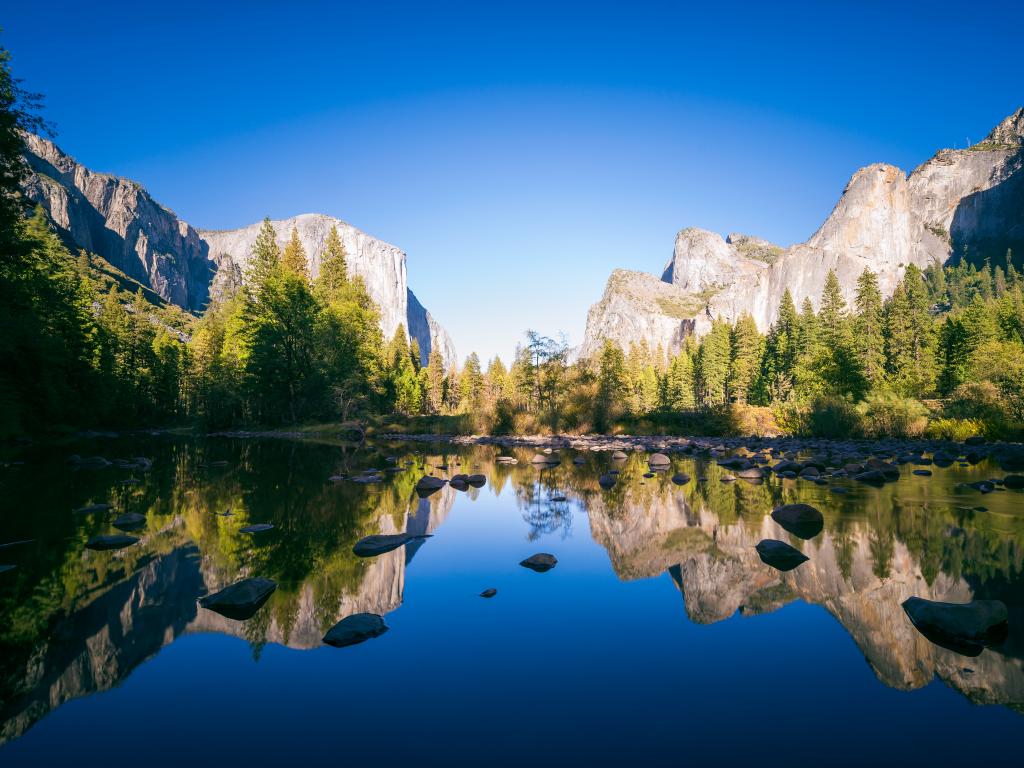 Route 41 will take you out of Yosemite to Fresno. Join Route 99 in Fresno to take you to Route 198 running east to west. Follow Route 198 into Sequoia National Forest.
From Sequoia backtrack to the small town of Exeter and turn onto Route 65 heading south. This will lead you to Bakersfield where you will merge onto Route 99. Route 99 will take you a short distance until you hit Interstate 5 again just before Fort Tejon State Historic Park.
Follow Interstate 5 into Los Angeles. Interstate 5 will lead you across the city and out towards San Clemente. From San Clemente, follow the interstate all the way into San Diego.
Best places to stop between Portland and San Diego
There are so many amazing places to stay on your road trip from Portland to San Diego. It would take an entire article just to relay them to you. Here are some of the best that you simply must stay at.
Stay in the heart of San Francisco
The beautiful Hotel Nikko is situated directly in the center of San Francisco, putting you a few short minutes from Union Square on foot. Powell Street Bart station is also minutes away, giving you an easy way to travel around the city.
The hotel is very luxurious and boasts a beautifully styled modern interior. The rooms are stylish, with ample space for you to unwind in. The hotel also has a wonderful restaurant. A bar and terrace give you the perfect way to relax after a long day of sightseeing.
Hotel Nikko also offers free parking, and they are pet friendly. All this, combined with their affordable pricing, makes this the place to stay to make the most of The Golden City.
Explore downtown Sacramento
Sacramento is in a perfect location for the inland route - the city boasts an impressive food scene and is very picturesque, split in half by the Sacramento River.
The Kimpton Sawyer Hotel is located dead-center in the city, and its modern architecture is bound to grab your attention. High ceilings and large windows afford the hotel fantastic views and beautifully accent the spacious interior.
This hotel has a full suite of amenities, including a gym and outdoor pool. The Revival is a cocktail bar that serves bar bites, but if you are looking for something more substantial, the Echo & Rig is a steakhouse that serves lunch and dinner.
The rooms are also fully equipped, some of which have amazing views of the city. The Kimpton Sawyer Hotel has first-class service and luxury at a great price - you'd be hard-pressed to find a better offer in town.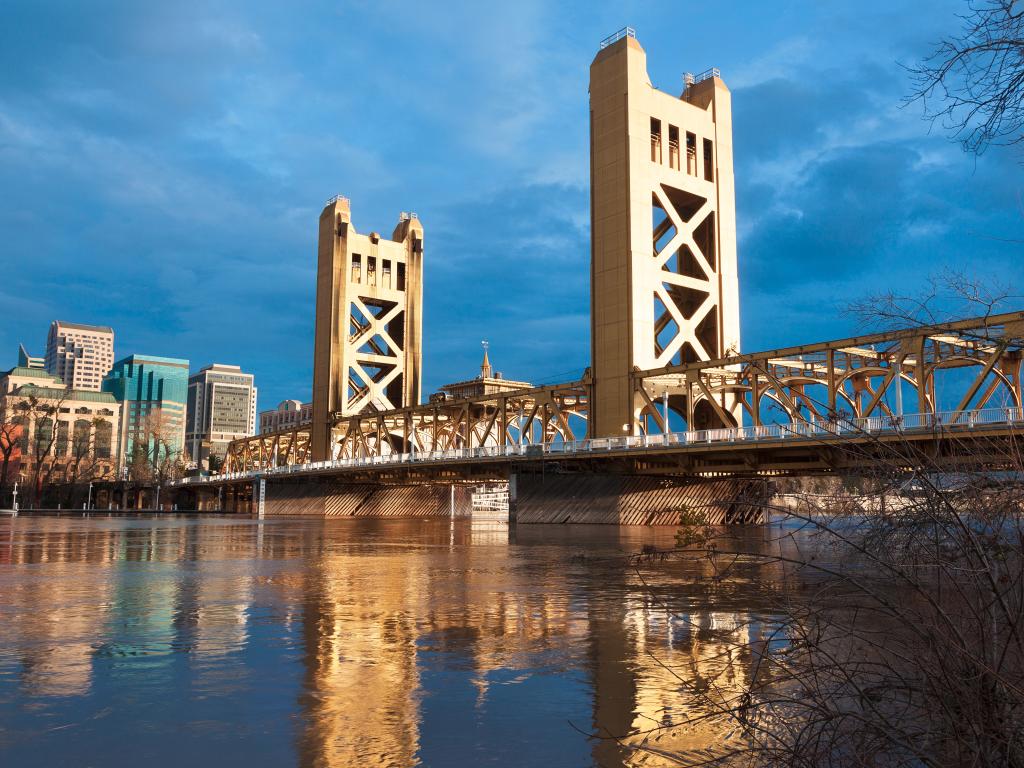 Things to see on a road trip from Portland to San Diego
There is so much to see on a road trip from Portland to San Diego that I couldn't possibly list everything. You could spend two weeks or more on this road trip and still not see everything. Here are some of the must-see attractions along each route.
Coastal Route
Boiler Bay Scenic Viewpoint - Near Depoe Bay, this viewpoint will give you sweeping views far out into the Pacific and along the Oregon Coast.
Devil's Punch Bowl - A unique landform along the coast that creates a churning cauldron of water, also popular with surfers.
Cape Perpetua - One of the most scenic stretches of coastline in Oregon that you can drive down.
Jedediah Smith Redwoods State Park - Named after the mountain man and explorer Jedediah Smith, this park is home to the largest redwood trees in the world.
Redwood National State Park - Home to some of the world's tallest trees, you shouldn't skip any of the redwood parks.
Humboldt Redwoods State Park - Another Park filled with majestic redwoods; I wasn't joking when I said don't skip any of them.
San Francisco - The Golden City is widely regarded as one of the most beautiful in all of The States.
Monterey & Carmel-by-the-Sea - These cities' unique coastal aesthetic never fails to attract a large number of tourists during warmer months. While in this area, you can also visit Monterey State Beach.
Half Moon Bay - Home to one of the most famous big wave surfing locations in the world, also get some west coast grub from Sam's Chowder House.
Big Sur - The drive around this oceanside bend is arguably the most scenic stretch of the entire drive.
Monarch Butterfly Grove - Located in Pismo Beach, 1000's of Monarch butterflies arrive between October and February, filling the towering Eucalyptus trees.
Long Beach - The coastal route takes you right past Long Beach LA, stop in to soak up some of LA's weird, wonderful vibes. We recommend visiting Peninsula Beach while here.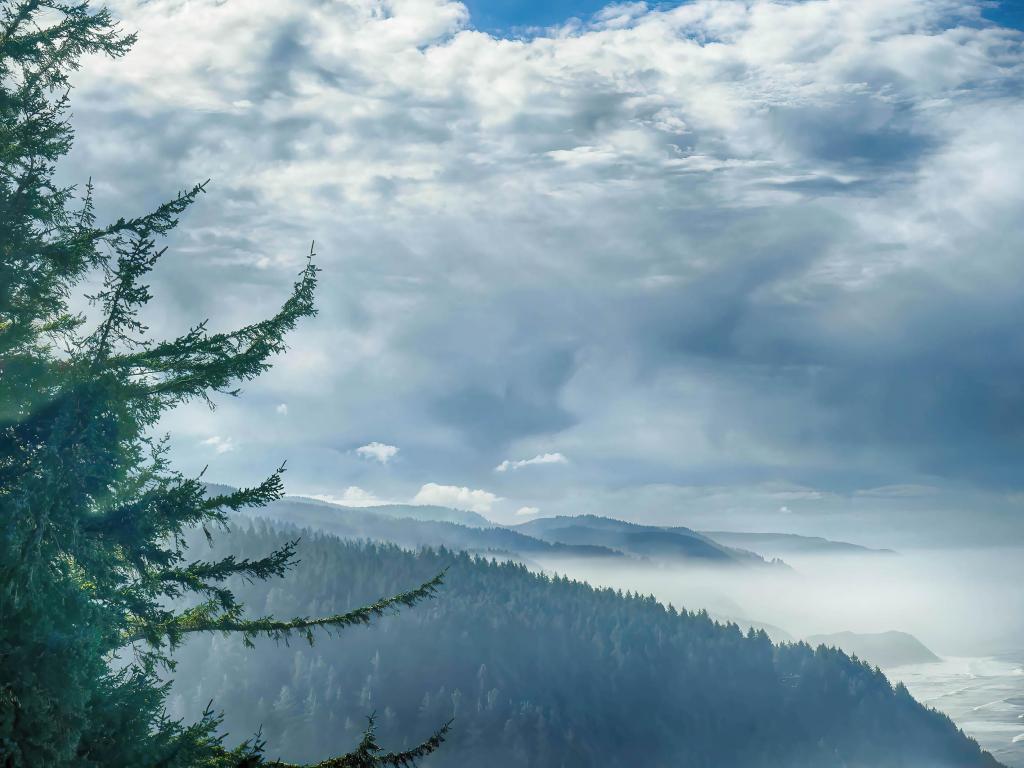 Inland Route
Jordan Schnitzer Museum of Art - Located in Eugene, this museum holds a staggering collection of art from around the world.
Lake Shasta - A great place to stop for some water sports or a walk, famous for its Sturgeon fishing.
Sacramento - Visit the California State Railroad Museum to learn about the history of the transcontinental railroad.
Yosemite National Park - One of the most amazing places on earth, filled with towering granite cliffs and cascading waterfalls.
Forestiere Underground Gardens Fresno - A state historic landmark, the underground network of gardens and courtyards was built in the 1900's to escape the Fresno heat.
Sequoia National Park - Home to the largest tree by volume in the world, nicknamed General Sherman.
Fort Tejon - If you like history, Fort Tejon will give you a glimpse of what a United States Army outpost would have looked like.
Castaic Lake - Another great location to take part in some water sports like kayaking, swimming, or jet skiing.
Torey Pines State Reserve - Located within San Diego city limits, this reserve is a wilderness amongst a city it is home to the rarest pine in America.
Best time to go on a road trip from Portland to San Diego
You can go on a road trip from Portland to San Diego at any time of year. Summer will be the busiest time of year in every place along the route, because the weather is more pleasant.
Winter will be much quieter in the national parks along the routes. Most stay open all year round but often experience lots of snow. Therefore, you may need special equipment like tire chains.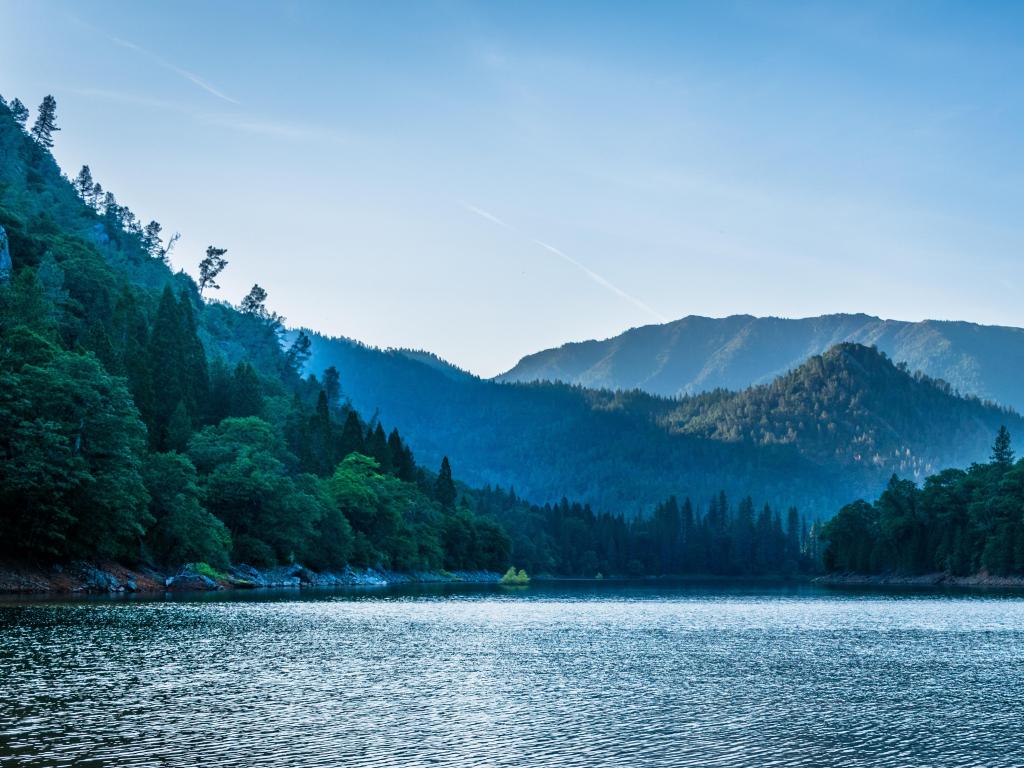 The weather on the coastal route will be mild but probably wet in winter. The weather can be very varied at every time of year along the west coast. Winter will also be the quietest season along the coast, but this means there will be some great deals on accommodation.
Generally, hotels will be cheapest in these places in winter with prices rising in summer. The shoulder seasons, fall and spring, can be a great time to travel as it represents a balance of good weather and reasonable prices.