Road trip from Yosemite to LA
Yosemite is one of the most visited national parks not only in the nation but in the world and the only way to make your Yosemite visit even more unforgettable is by coupling it up with a stunningly scenic drive from Yosemite to LA, to end your road trip in style in the City of Angels.
The 415-mile drive from Yosemite to LA takes about 8 hours to drive. The incredible sights en route include Morro Bay, Pismo Beach, Solvang, Santa Barbara, Malibu, Fresno, Three Rivers, Bakersfield as well as Kings Canyon and Sequoia National Parks.
This road trip from Yosemite to LA will rival anything you can imagine and show you why California is a road-tripper's dream. Read on below to learn more about our recommended routes, top highlights, our favorite places to stay, and the best seasons to travel.
How far is LA from Yosemite, and how long will the road trip take?
Comparison of road trip routes between Yosemite and LA

| Route | Distance | Driving Time |
| --- | --- | --- |
| Sequoia National Park Route | 370 miles | 8 hours |
| The Coastal Route | 415 miles | 7 hours and 55 minutes |
We have created two amazing road trip routes that will take you from Yosemite to LA. Each has its own charm and exciting stops along the way. The Coastal Route takes you on a journey covering 415 miles and requires around 7 hours and 55 minutes of drive time.
The Sequoia National Park Route covers a distance of 370 miles and takes approximately 8 hours to drive.
While you could technically do both routes in a day, there's so much beauty and wonder to experience en route that we recommend taking at least 2-3 days for the journey.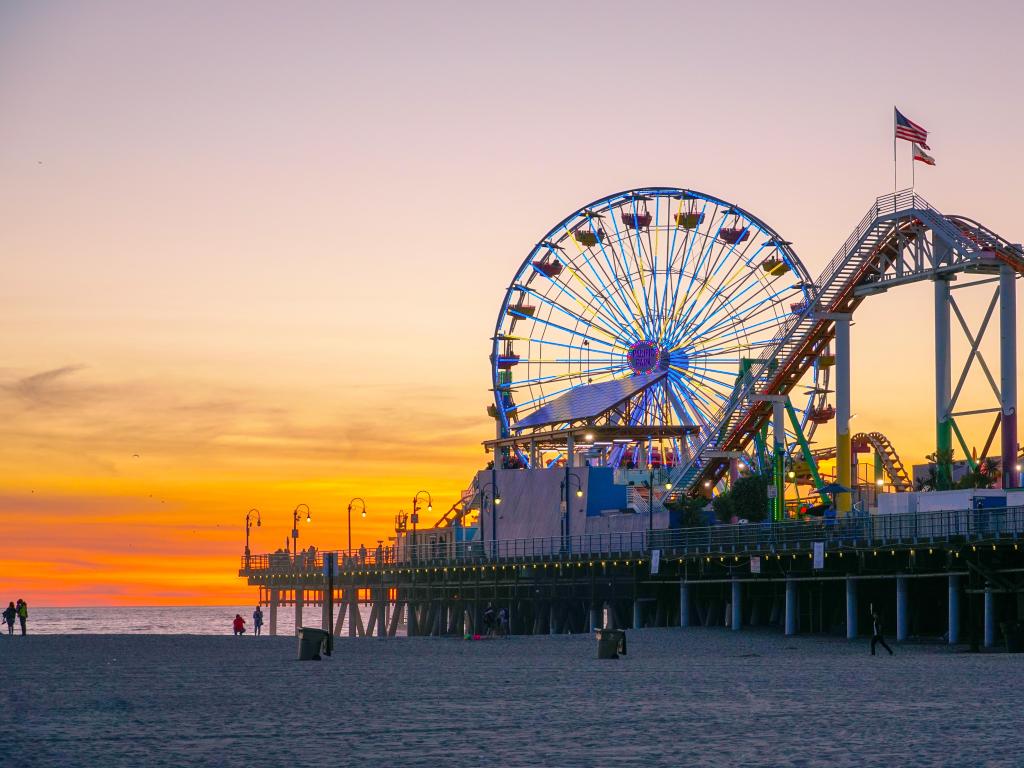 Best road trip route from Yosemite to LA
Which route you choose to take will depend if you prefer forested mountains and endless nature or some of California's best beaches and vineyards.
The Coastal Route is a delightful drive from Yosemite to LA that gives you incredible views of the Pacific Ocean, especially as you travel along the iconic Pacific Coast Highway.
This drive is renowned for having some of Southern California's most pristine beaches, wineries, and famous towns. Stops along the way include Pismo Beach, Santa Barbara, and Malibu, each of them famous for their surf culture and perfect waves.
The route threads through several towns and cities, with plenty of amenities and a chance to restock supplies. From In-and-Out Burger restaurants to beachside picnic areas, you'll get the ultimate Californian experience.
On the other hand, if you're looking for towering mountains and lush forests, the Sequoia National Park Route is the way to go. This route carves its way through the majestic mountains of Central and Southern California, vast deserts, and historic towns and cities.
The epic route will also take you through beautiful state and public parks, ideal for outdoor activities like hiking and camping. Highlights include Kings Canyon, the awe-inspiring Sequoia National Park, and the Sierra National Forest.
While nature is the primary draw for this route, cities like Fresno and Bakersfield offer a mix of city fun and California history. Plus, you'll be close to several world-famous amusement parks, in case you want even more excitement and adventure.
How to drive from Yosemite to LA
The map above shows our suggestions for the best road trip routes between Yosemite and LA. Keep reading for detailed descriptions of both routes, where to stay on either, and the best things to do on the way.
The Coastal Route
Starting from Yosemite National Park, head downhill on Wawona Road. Continue driving through the lush forests until you reach Mariposa Grove and use the South Entrance to leave the park.
From here, get on CA-41. Head south through the base of the Sierras and into the Central Valley, where you'll arrive in the city of Fresno.
Continue south on the highway through Lemoore. If you think you're away from Californian surf towns, think again. Lemoore is home to the Surf Ranch, one of the most famous human-made waves on the planet.
Keep heading southwest to the city of Paso Robles. After getting your fill of the charming Californian town known for its vineyards, get back on the route towards the coast.
Drive through the beautiful mountains until you reach the coast at Morro Bay. Here, you can walk along the beach near Morro Rock or grab an amazing seafood meal downtown.
Continue south through San Luis Obispo and spend some time in Pismo Beach. From here, make your way into Santa Barbara County and make a stop in Solvang.
From here, make your way to Santa Barbara. Check out the town's historic mission and famous wineries downtown. Head back on the route, driving down the famous Pacific Coast Highway to Malibu. Keep driving until you get to LA, your world-famous destination.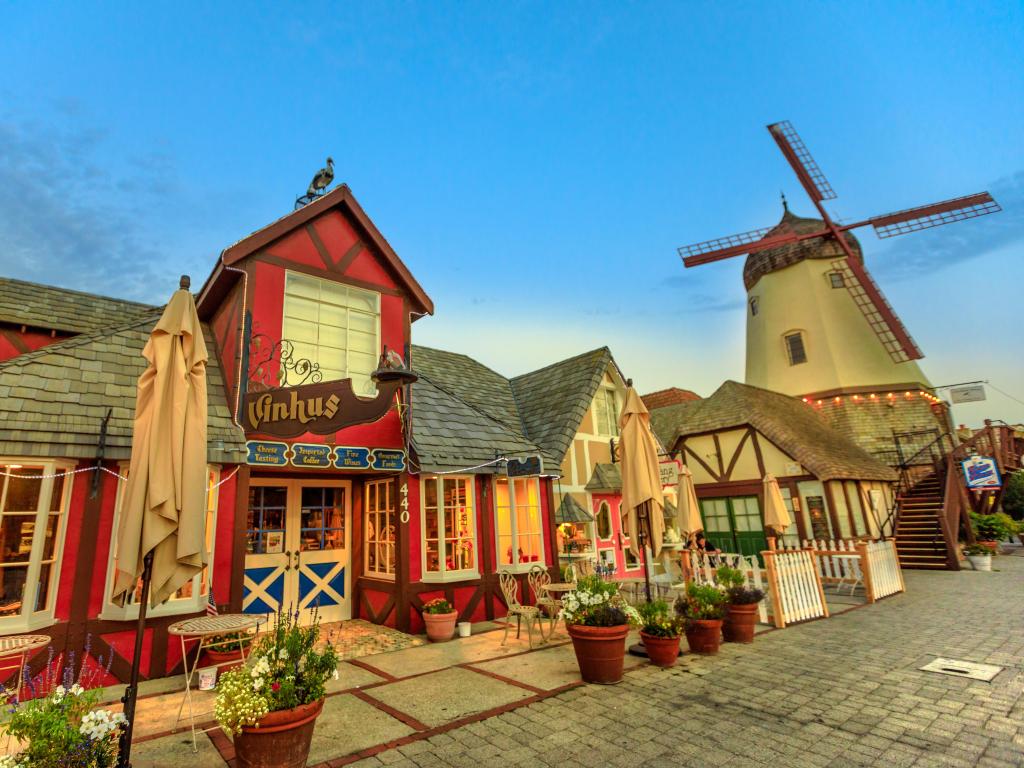 The Sequoia National Park Route
Use the South Entrance to leave the Yosemite National Park and make your way down CA-41, through the beautiful mountain forest. Keep driving until you reach Fresno.
From here, continue on route back into the mountains to experience the beautiful drive to Kings Canyon and Sequoia National Park. Make sure to see the famous General Sherman Tree or try one of the famous hikes. Don't forget to get a glance at Mt Whitney, the highest mountain in the Lower 48.
After seeing the giant trees and natural landscapes, head back on route and continue on to Three Rivers and Bakersfield. From here, you'll keep driving on I-5 to Santa Clarita. From here, it's a short drive to your destination of LA.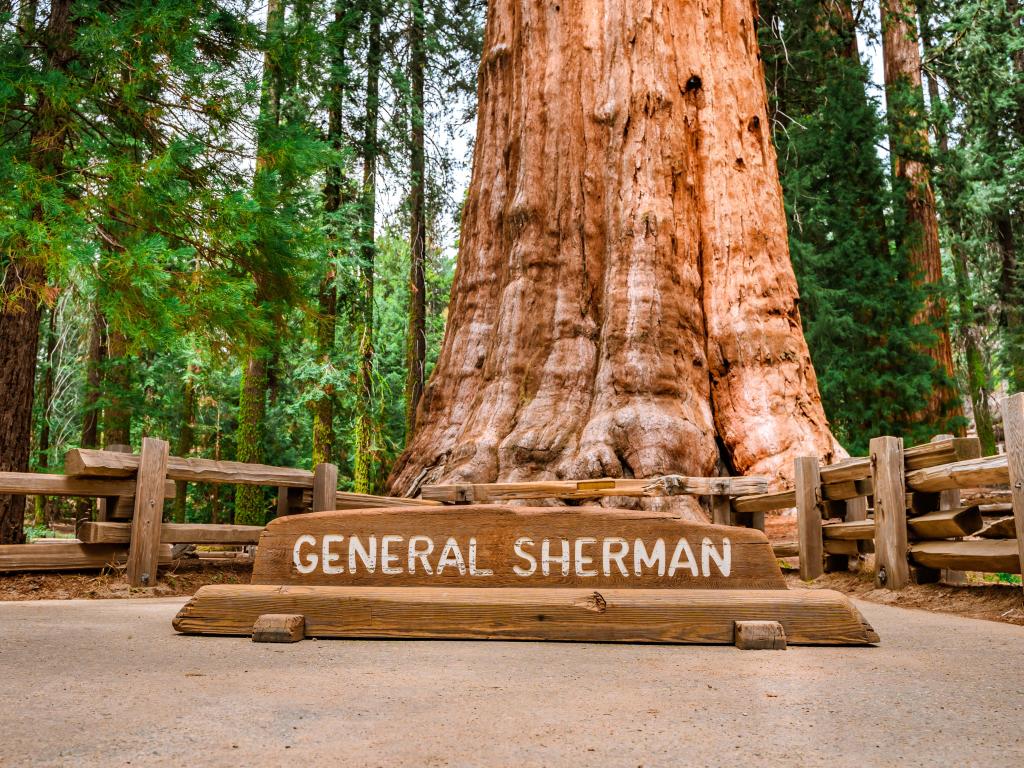 Best places to stop between Yosemite and LA
The drive from Yosemite to LA will be full of famous landmarks, exciting highlights, and beauty around every corner. You'll want to make a few stops along the way. Below are our favorite places to spend the night, so you can make the most out of this memorable journey.
Stunning coastal views in Morro Bay
Morro Bay is the ideal spot to take a break on The Coastal Route from Yosemite National Park, about 4 hours into the journey. The iconic rock formation set against the shimmering Pacific Ocean is like nowhere else in California.
While in Morro Bay, we highly recommend visiting Morro Rock Natural Preserve. This impressive geological marvel, often referred to as the "Gibraltar of the Pacific", stands above the wild coastline.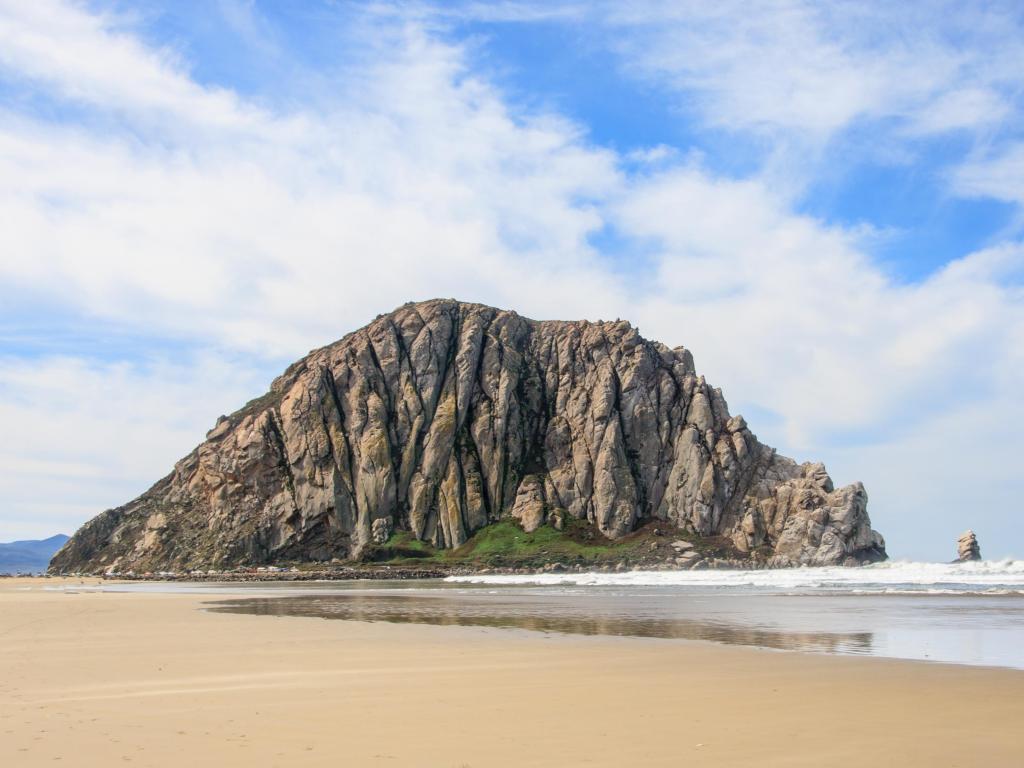 Another must-see destination in Morro Bay is the Morro Bay State Park's Museum of Natural History. You'll see insights into the region's ecological past and the cultural heritage of its locals.
This museum also has beautiful views of the estuary and bay and the park also has many trails for hiking and bird-watching.
When in Morro Bay, we highly recommend staying at the highly-rated Anderson Inn. This boutique waterfront hotel is in the town's heart and has both comfort and awe-inspiring views of the Pacific.
Morro Rock Beach is just a 20-minute walk away, ideal for catching the sunset. Alternatively, a short 5-minute drive will take you to Morro Bay State Park.
After a day of exploration, you can head back to the Anderson Inn and, as the sun sets, have a delicious meal at the on-site restaurant and enjoy its superb views.
A gateway to Sequoia National Park in Three Rivers
Three Rivers is your perfect stopover on the Sequoia National Park Route, positioned approximately 3 hours and 45 minutes from Yosemite National Park. With its proximity to the mighty trees of both Sequoia and Kings Canyon National Parks, this charming community will be your home base for exploration.
Three Rivers is the perfect base to use while visiting Sequoia National Park. Home to colossal trees, this park will take you straight into the Californian wilderness.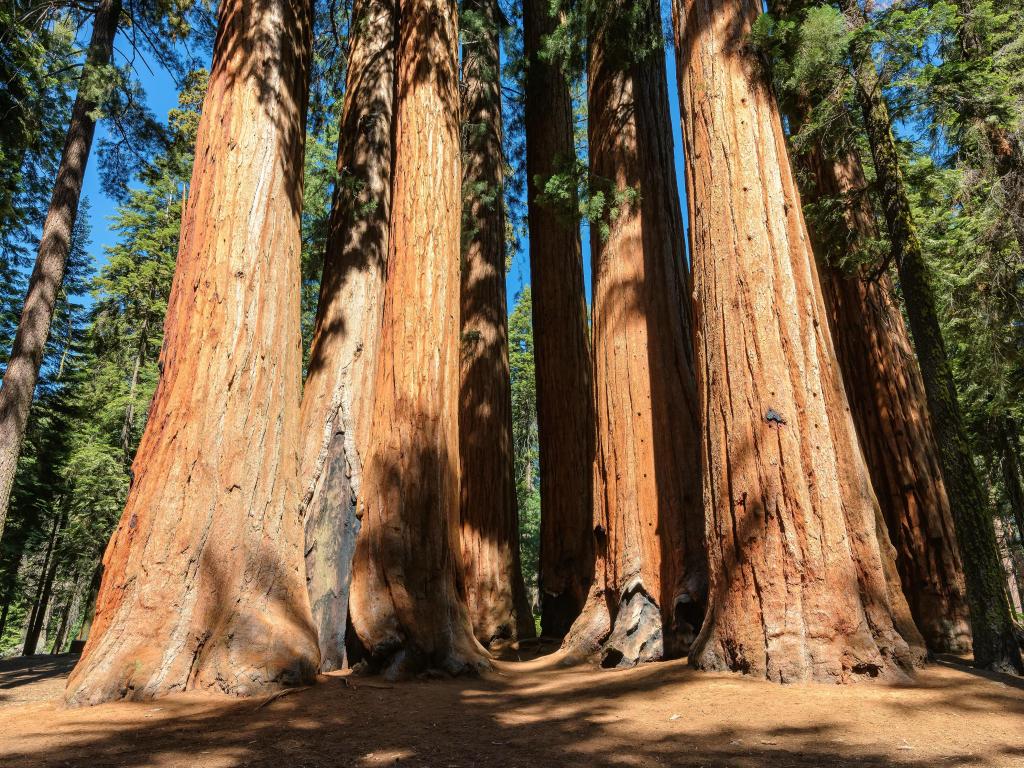 A stone's throw away lies the General Sherman Tree, one of the largest trees on earth. Its majestic size and age have drawn visitors from all over the world, making it a must-visit destination.
If you're looking for the ultimate stay in the middle of the natural surroundings, look no further than the Buckeye Tree Lodge. Nestled at the entrance to Sequoia National Park, this environmentally conscious lodge is a peaceful retreat.
Its commitment as an eco-lodge shines through, with plenty of environmentally friendly services and amenities. Other amenities include an outdoor swimming pool and BBQ facilities.
After a day of exploring, you can retreat to the wellness space, indulging in rejuvenating yoga sessions or soothing massages. Whether you're traveling solo, as a couple, or with family, the lodge offers a range of accommodations tailored to your needs.
Within the vicinity of the Buckeye Tree Lodge, the General Sherman Tree is located just a 50-minute drive away. The Foothills Visitor Center is also a mere 35-minute walk from the property, making it convenient for an evening stroll or a morning wander.
Where to stay when you reach LA
Los Angeles, the entertainment capital of the world, is the second most populous city in the USA. With its sprawling urban landscape, LA has plenty of culture, cuisine, and cinematic history.
A trip to LA wouldn't be complete without visiting the iconic Santa Monica Pier. It's a bustling hub of activity, from street performers to rides and restaurants.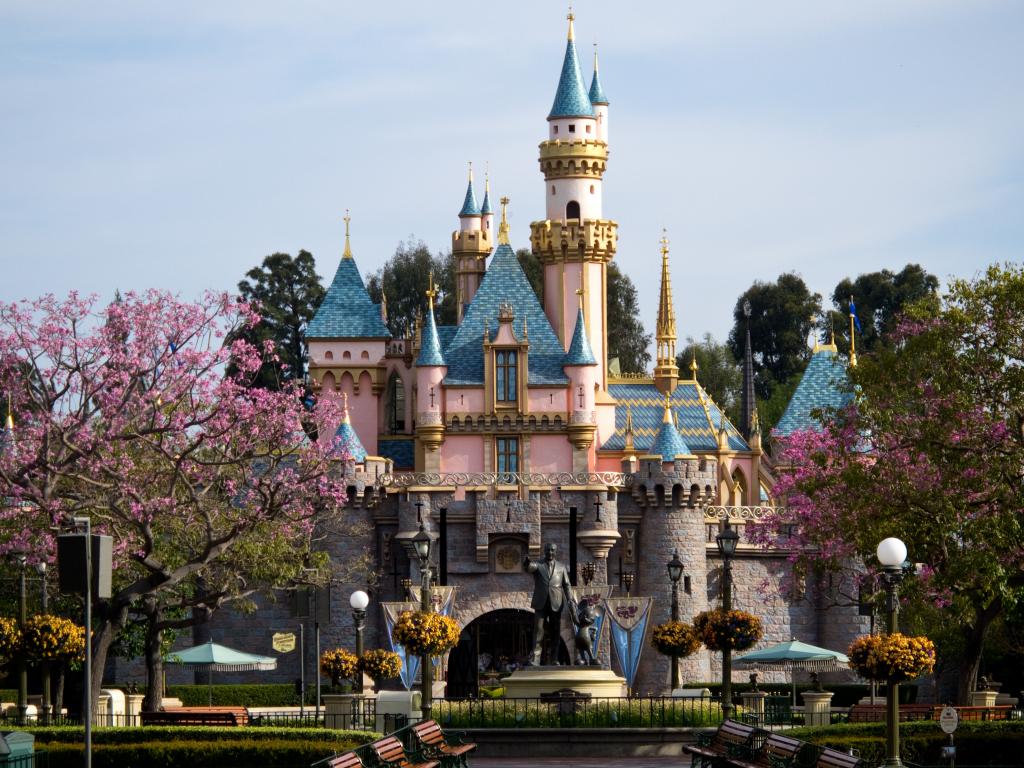 Another gem of the city is The Getty, an architectural masterpiece that is home to centuries of art. From its stunning garden to its hilltop views of LA, it's a place of reflection and inspiration.
If you're seeking both luxury and a homely touch, Hotel 850 SVB is the perfect retreat. Nestled in the heart of West Hollywood, this European-styled boutique hotel is both chic and intimate.
Its central location places you at the cusp of LA's attractions, be it the glittering Hollywood Walk of Fame or the thrilling Universal Studios. The attention to detail at Hotel 850 SVB is clear in its stellar staff reviews, exemplary room service, and top-notch facilities.
Things to see on a road trip from Yosemite to LA
There is so much to see and do on the way that planning will be challenging. To help you create the best itinerary, we've listed our favorite stops so you can easily pick and choose.
Both routes
Yosemite Mountain Sugar Pine Railroad - Experience a nostalgic journey aboard historic steam locomotives, winding through the scenic Sierra National Forest. The railroad offers a glimpse into the logging history of Central California.
Lewis Creek Trail Middle Trailhead - A scenic trail that takes hikers through dense forests, past cascading waterfalls, and offers views of picturesque landscapes. It's a favorite among nature enthusiasts for its diverse flora and fauna.
Fresno Flats Historical Village and Park - Step back in time in this recreated 19th-century Sierra foothills settlement. The park offers historic buildings, artifacts, and insights into the lives of early settlers.
Forestiere Underground Gardens, Fresno - A labyrinthine subterranean network built by Sicilian immigrant Baldassare Forestiere, showcasing unique gardens, passageways, and rooms.
Fresno Art Museum - Home to a rich collection of contemporary and modern artworks, this museum showcases diverse artists, both local and international. Its exhibitions change seasonally, ensuring fresh perspectives with every visit.
Coastal Route
Morro Rock Natural Preserve - Dominated by the volcanic plug known as Morro Rock, this preserve offers breathtaking ocean views and a rich ecosystem. It's an iconic landmark along California's coastline and an important nesting place for several seabird species.
Bubblegum Alley - A quirky urban attraction, this alley is adorned with thousands of chewed gum pieces left by visitors over the years. Although its origins remain a mystery, it stands as a colorful testament to spontaneous community art.
Mission San Luis Obispo de Tolosa - Founded in 1772, this historic mission church offers serene grounds, a museum, and a peek into California's early Spanish colonial history. Its striking architecture and peaceful gardens make it a must-visit spot in San Luis Obispo.
Monarch Butterfly Grove - Situated in Pismo Beach, this grove is a seasonal haven for thousands of migrating Monarch butterflies. Between November and February, the eucalyptus trees here are draped in clusters of these captivating insects.
Pismo Beach Pier - A popular spot for fishing, strolling, and watching sunsets, this iconic pier stretches out into the Pacific. It offers panoramic ocean views, fresh breezes, and the occasional sight of frolicking dolphins.
West Cuesta Ridge Trailhead - A trail offering hikers picturesque views of the Central Coast and an opportunity to traverse through diverse terrains. It's especially loved for its springtime wildflower blooms.
Elverhøj Museum of History & Art - Celebrating Solvang's Danish heritage, this museum houses art, history, and cultural exhibits in a traditional Danish-style building. It offers a deep dive into the town's origins and the influence of Danish pioneers.
Santa Barbara Zoo - Located near the ocean, this zoo is home to over 500 animals representing 160 species. Its intimate setting and conservation initiatives make it a beloved destination for both locals and tourists.
Lake Cachuma - Nestled in the Santa Ynez Valley, this lake offers recreational activities like fishing, boating, and birdwatching. Its tranquil waters and surrounding landscapes make it a serene getaway.
Point Dume - Offering panoramic views of the Pacific, this point is a prime spot for whale watching, hiking, and rock climbing. The adjacent beaches are perfect for sunbathing and surfing.
Solstice Canyon - A popular hiking destination, this canyon boasts a variety of trails, cascading waterfalls, and the ruins of a once-lavish home. It's a blend of natural beauty and history, nestled in the heart of Malibu.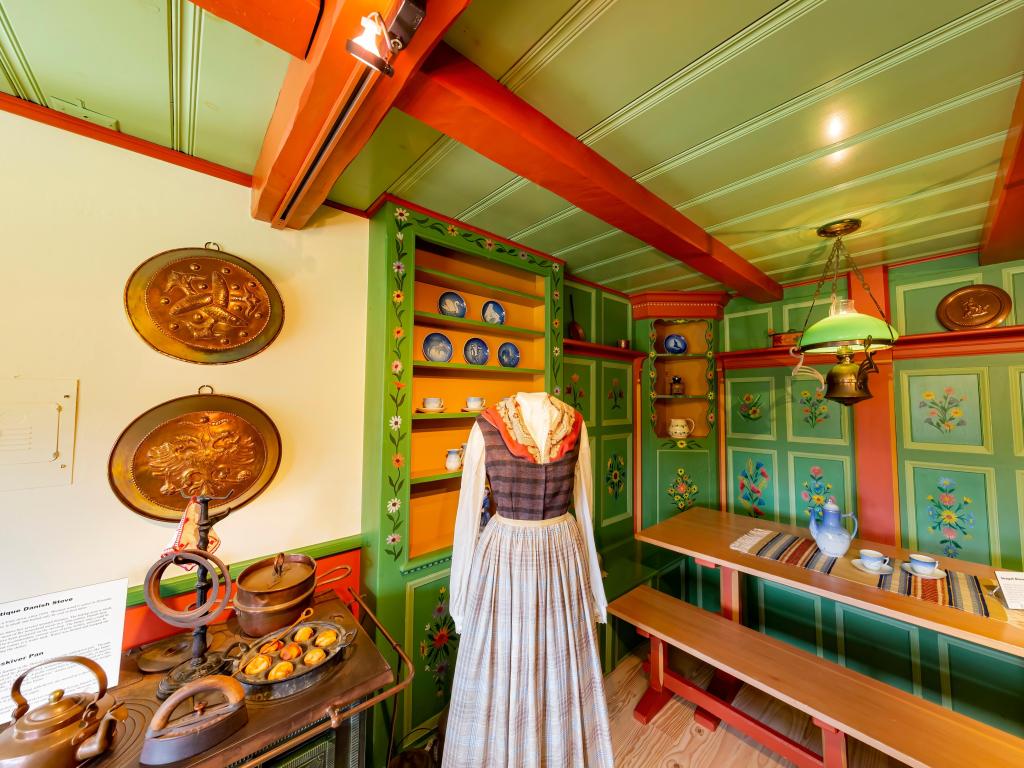 Sequoia National Park Route
Grant Grove Village - Situated within Kings Canyon National Park, this village is the gateway to the majestic General Grant Tree and other giant sequoias. It offers lodging, dining, and shopping amenities for park visitors.
Kings Canyon National Park - Home to rugged canyons, pristine meadows, and towering sequoias, this park is a nature lover's paradise. It's especially renowned for its dramatic landscapes and the scenic Kings River.
Sequoia National Park - Renowned for its colossal sequoia trees, including the famed General Sherman Tree, this park is a testament to nature's grandeur. Besides its verdant landscapes, it also offers high alpine peaks and deep caverns.
General Sherman Tree - The world's largest tree by volume, this ancient sequoia stands as a magnificent testament to the power and beauty of nature. It's a must-visit attraction within Sequoia National Park.
Historic Bakersfield Fox Theater - An architectural gem in Bakersfield, this theater has been entertaining audiences since the 1930s. With its vintage charm and modern performances, it's a cultural beacon of the city.
Kern County Museum - Offering a window into Bakersfield's rich history, this museum houses over 50 historic buildings and exhibits. It's a journey through time, spanning from Native American cultures to the modern era.
Buck Owens' Crystal Palace - A legendary venue for country music, this palace is both a museum and a live music venue. Celebrating the Bakersfield Sound, it's a hub for country music fans.
Fort Tejon State Historic Park - A 19th-century army post, this park offers insights into California's military and Native American history. With restored buildings and live reenactments, it's a journey back in time.
Pyramid Lake - A man-made reservoir in the Sierra Pelona Mountains, Pyramid Lake is a hotspot for boating, fishing, and picnicking. Its blue waters set against the rugged landscape create a stunning visual contrast.
Six Flags Magic Mountain - A world-renowned amusement park, Six Flags boasts adrenaline-pumping roller coasters, entertaining shows, and fun for all ages. Located near Santa Clarita, it's a thrill-seeker's paradise.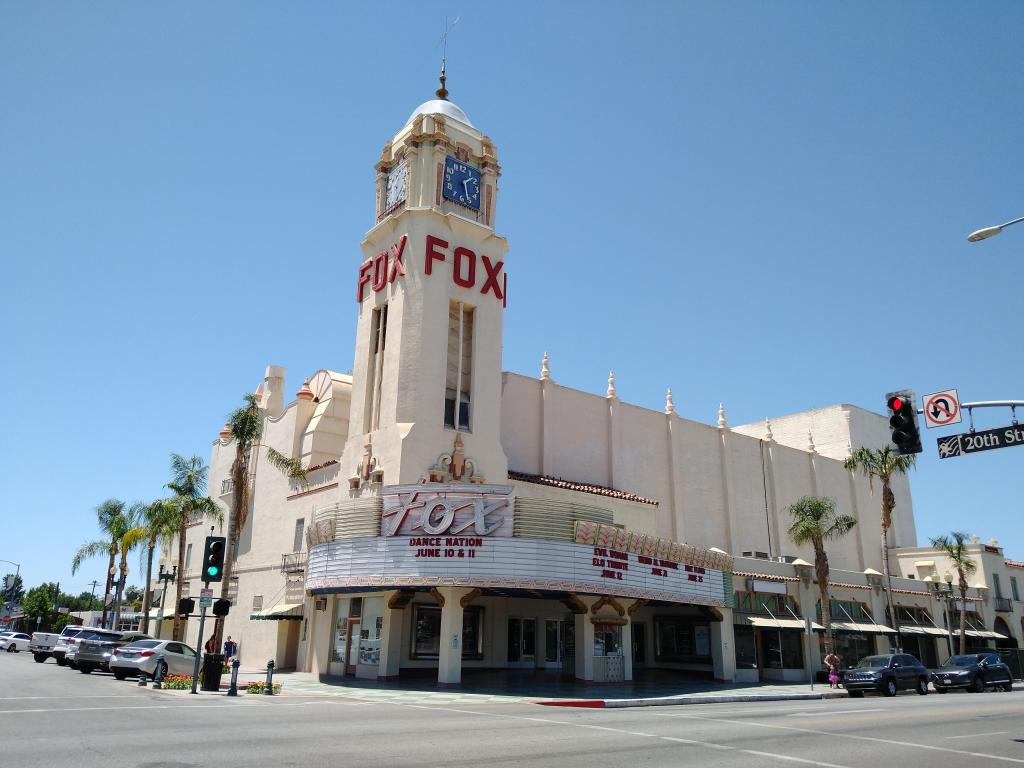 Best time to go on a road trip from Yosemite to LA
Los Angeles, with its glamorous charm, has pleasant weather and plenty of events all year round. However, be mindful of the seasons, especially as you drive through the mountains.
The Coastal Route skirts the likes of Santa Barbara, Malibu, and Pismo Beach – all tourist magnets – potentially leading to traffic snarls, especially during summer and holidays.
Winter in California is when strong rain storms hit the coast and dump snow in the mountains. Although it's often rainy, it can be the most beautiful time of year to be here because of the waterfalls and rivers that come alive.
Temperatures remain cool yet pleasant. In LA, temperatures run between 40 and 80 degrees Fahrenheit, yet in the mountains and inland you can experience temperatures below freezing.
If you're driving along the Coastal Route in winter, check out the Santa Barbara Film Festival in February. On the Sequoia Route, check out Bakersfield's Holiday Parade and light displays.
Spring is a wonderful time to travel, with plenty of wildflowers and greenery. April travelers on the Coastal Route may be treated to the Morro Bay Kite Festival.
If you're traveling on the alternative Sequoia Route, check out Fresno's Cowboy Festival. If you arrive in LA in May, make sure to see the NoHo Theatre and Arts Festival.
Summer can see the thermometer reaching a warm 75-90 degrees Fahrenheit, perfect for sun-seekers. If June finds you in the city, the vibrant LA Pride is an event not to be missed.
Fall often has dry weather and sometimes even hotter temperatures than summer. If you're traveling on the Coastal Route in October, visit the Santa Barbara Vintners Festival and Sequoia Route roadtrippers will love the Big Fresno Fair in October.