Road Trip from Huntington Beach to San Francisco
No other drive quite matches the stunning coastal sights you can enjoy on the Pacific Coast of California. If you're looking for an excuse to check out this wonderful part of the country, look no further than this road trip which takes you from Huntington Beach all the way to sunny San Francisco.
The 590-mile road trip from Huntington Beach to San Francisco will take about 11 hours to drive. You will get to visit Monterey, Los Angeles, Solvang, Big Sur, Santa Barbara, Bakersfield and Fresno as well as Yosemite and Sequoia National Parks.
Keep reading to discover all that awaits you on this fabulous West Coast road trip, including the best routes to follow, amazing places to stop at, beautiful things to see as well as the ultimate time to visit.
How far is San Francisco from Huntington Beach, and how long will the road trip take?
Comparison of road trip routes between Huntington Beach and San Francisco

| Route | Distance | Driving Time |
| --- | --- | --- |
| Big Sur Route | 560 miles | 11 hours |
| Yosemite Route | 600 miles | 11 hours |
The road trip from Huntington Beach to San Francisco via our Big Sur Route will take you about 11 hours, crossing just over 560 miles.
Our second route, the Yosemite Route, will also take you about 11 hours but you'll be crossing just under 600 miles.
While you could definitely do this trip in a day or two, we would recommend planning out at least 4 days for either route; this way, you can get the most of your experience and not feel rushed moving from one stopping point to the next.
Best road trip route from Huntington Beach to San Francisco
We've got a couple of options for you when it comes to getting from Huntington Beach to beautiful San Francisco. Both options will take you through must-see spots in California, though each route has its own focus and unique set of attractions.
For the city and coast lover, we recommend our Big Sur Route. Keeping almost exclusively to the coast, our Big Sur Route offers an opportunity to take in the beauty of the Pacific while also visiting landmark California destinations like Los Angeles, the Santa Monica Pier and the Big Sur.
Other stops include smaller cities and beach-side towns like Santa Barbara, Solvang, Monterey, Pescadero and Half Moon Bay. And if you've got the time, you could always take a detour to beautiful San Jose!
If you have a little more time on your hands, you can stick to the legendary CA-1 all the way while making detours to the many beautiful places en route. Here is our ultimate guide on this epic road trip on the Pacific Coast Highway.
If you're more interested in discovering the parks and natural landscapes of California, look no further than our Yosemite Route, which will take you to three parks: Sequoia National Park, Yosemite National Park and the Sierra National Forest.
This route is quite leisurely, but if you're looking to take in some city attractions, you could add an optional stop to San Jose, Fresno, or Los Angeles.
The Big Sur Route
Starting at Huntington Beach, you'll make your way up through Los Angeles via Interstate 605 (I-605), from there, you take I-10 towards Santa Barbara, stopping at Santa Monica once you've reached the cool blue waters of the Pacific.
From Santa Barbara, you'll divert from the coast and head inland towards Solvang via CA-154, then, take US-101 up past Santa Maria and Pismo Beach to Monterey, which is situated on the coast as well.
Add a quick detour down to Big Sur, then head back up along the coast towards Pescadero.
Near Pescadero you'll find the city of San Jose—we highly recommend stopping here for a taste of this eclectic city, but if you'd prefer to skip it, stick to the coastal road towards Half Moon Bay. From there, take San Francisco is a quick drive via CA-92 and CA-101!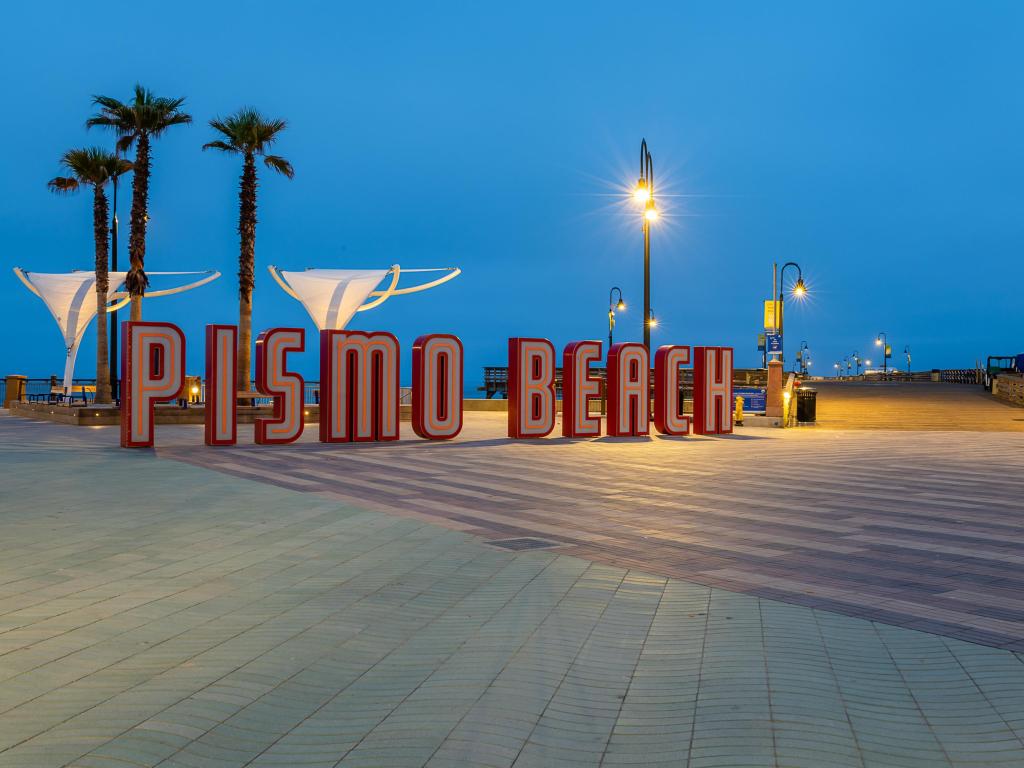 The Yosemite Route
You'll start in Huntington Beach, where you'll make your way up north through Los Angeles. You can choose to stop in the big city to check out some of LA's unique attractions or continue along I-5 northbound until you've reached Bakersfield.
From Bakersfield, head north towards Sequoia National Park, the first scheduled stop on this route. When you've had the chance to enjoy this park's signature sky-scrapping trees, get back on the road and head towards the nearby Sierra National Forest.
Yosemite National Park is located quite close to Sierra National Forest, so you can enjoy both parks while only really planning for one long stop. When you've had your fill of all that these forests have to offer, head to Modesto and past Stockton.
Continue along US-580 westbound until you reach sunny San Francisco.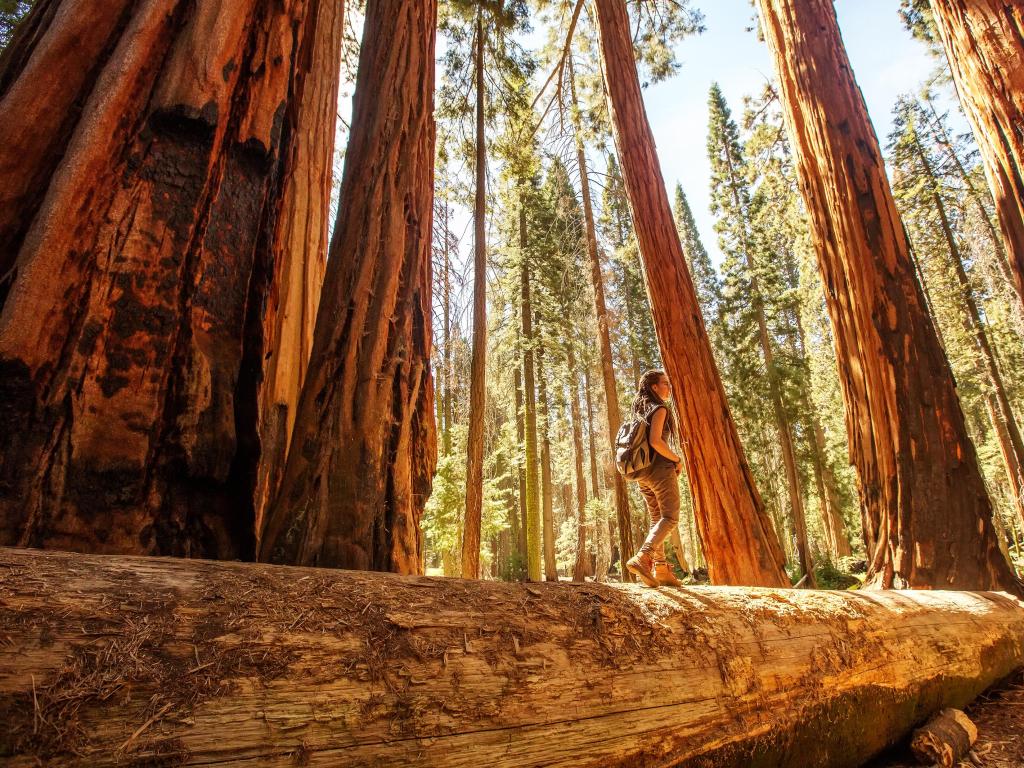 Best places to stop between Huntington Beach and San Francisco
Whether you're taking the Big Sur Route or the park-forward Yosemite Route, we highly suggest stopping overnight for a rest. While you could theoretically make these drives in a day, we think the fun is in getting to enjoy the many attractions on both routes in your own time.
Keep reading for a couple of options for overnight stops.
Enjoy whale-watching in Monterey
If you've opted for the Big Sur Route, we suggest stopping in the beautiful city of Monterey for a chance to discover a unique and attraction-filled beachside town. Located about two-thirds of the way along your route, Monterey truly makes the perfect overnight stop.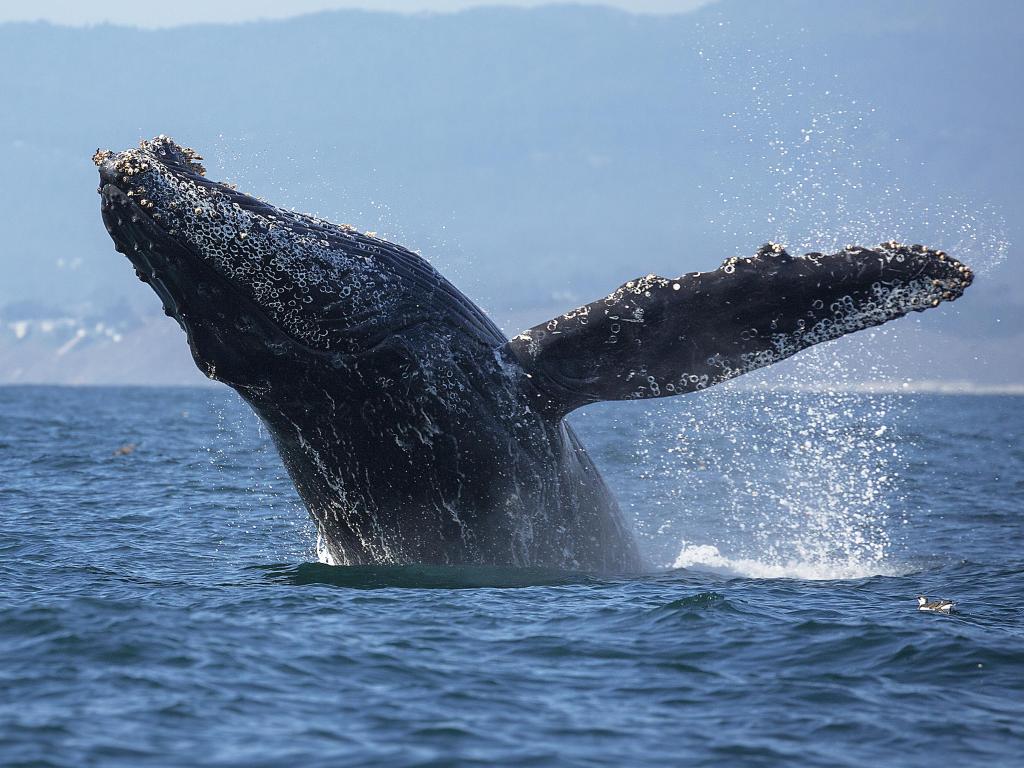 Right by the ocean and acting as a gateway to Pacific Grove and Camel-By-The-Sea, Monterey is best known for its whale-watching tours and celebrated aquarium. This small city also offers one of the most stunning vantage points to enjoy the Pacific Ocean.
Discover unique and rare marine species at the Monterey Bay Aquarium, one of the West Coast's most celebrated animal sanctuaries. You could also take in Monterey State Historic Park, which consists of many historic houses and buildings spread out through Old Monterey.
When it comes to accommodation in this wonderful city, look no further than the Monterey Plaza Hotel & Spa. This stunning and luxurious hotel offers unmatched views of Monterey Bay, as well as private beach access—perfect if you're a little wary of tanning in a crowd!
The Monterey Plaza also offers an on-site café and upscale restaurant, which focus on serving up the Pacific Ocean's bounties in an array of marine delicacies. Best of all, this hotel grants access to a full-service spa and rooftop fitness center, so you can feel your best while traveling.
And to top it all off, this hotel is located near many of this city's best attractions, meaning you can leave the car behind and explore on foot. If you are looking to take in Monterey by car, the hotel is located near the entrance to the scenic 17-Mile Drive.
A musical stop at Bakersfield
For those who've opted for the Yosemite Route, we highly recommend stopping in Bakersfield for the perfect small-town vibe to complement your nature explorations. Located about halfway along the Yosemite Route, Bakersfield is ideally situated.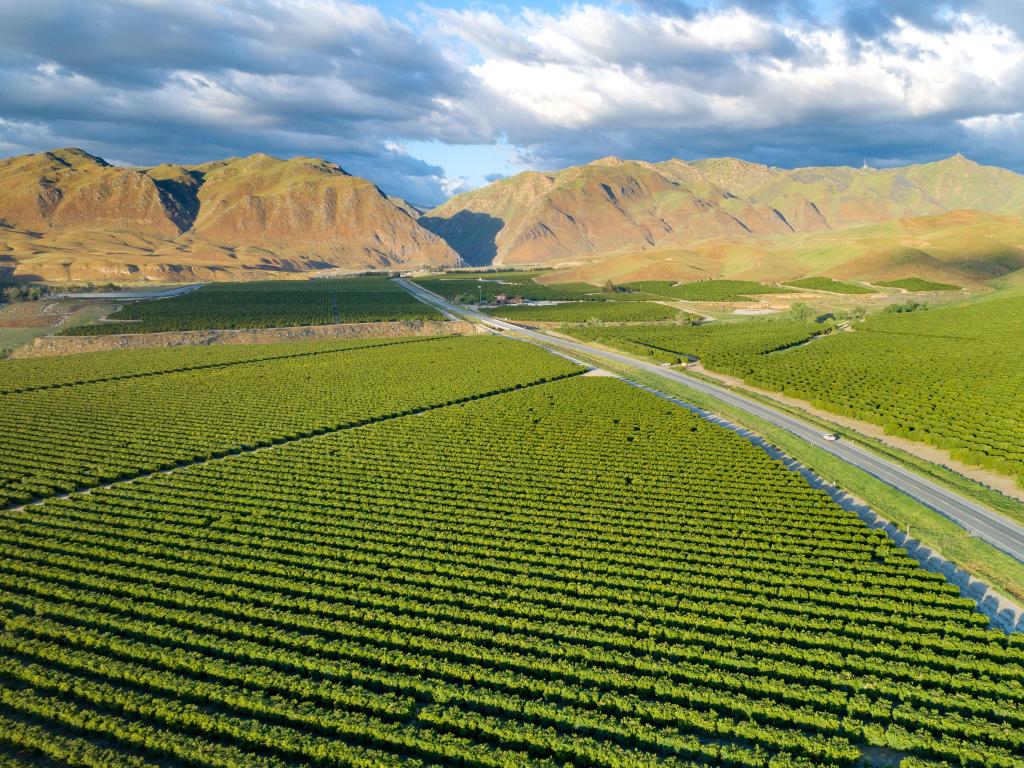 Apart from its proximity to California's best parks (such as Sequoia National Park), Bakersfield is also known for its contributions to the world of country music; the city was once Merle Haggard and Buck Owens, two country legends!
While there are lots of attractions to choose from in Bakersfield, we'd recommend stopping by the Kern County Museum and California Living Museum. The former offers a comprehensive history of the city, while the latter is a zoo accredited by the Zoological Association of America and host to many of California's most beautiful native species.
When it comes to accommodation in Bakersfield, we've got you covered with the relaxed Duniya Hotel. This fabulous hotel offers an Olympic-sized outdoor pool set in a tropical courtyard, as well as an on-site restaurant and bar offering billiards and karaoke all week long.
The hotel additionally features complimentary breakfast, so you don't need to worry about where to get your first meal when you decide to head back on the road. Best of all, the Duniya Hotel is just a short drive away from the beautiful Sequoia National Park.
Where to stay when you reach San Francisco
There are many options when it comes to where to stay in San Francisco, but we cannot think of anywhere better than the Handlery Union Square Hotel.
Boasting an outdoor swimming pool as well as a fitness center and dry sauna, the Handlery is perfect for relaxing after a long few days of driving. You also won't be lacking when it comes to views, as many of the rooms in this hotel look out on the city or pool!
This highly-rated hotel offers private parking, so you can feel free to leave the car behind and explore historic San Fran by foot. You'll also find the Powell Street cable car line a quick five-minute walk away, so you can take public transit to explore if walking isn't your thing.
Things to see on a road trip from Huntington Beach to San Francisco
There are tons of attractions along both routes that are definitely worth stopping in. Below, we've compiled some of our favorites—keep reading to discover all that awaits you on this stunning road trip.
The Big Sur Route
Santa Monica - While you may know Santa Monica best for being home to the fabulous Santa Monica Pier, this city also offers tons of art galleries and beautiful beaches ripe for exploration.
Santa Barbara - Discover the sandy beaches of Santa Barbara, where you'll be able to catch some of the most beautiful sunsets in all of California.
Solvang - This unique destination boasts an eclectic mix of California wine cellars and Danish bakeries and is perfect to stop in for a few hours.
Big Sur - Big Sur is one of California's most beautiful natural spaces, home to redwood forests and gorgeous beaches, and ideal to explore via hike. You can even take a few days to discover this wonderful spot!
Monterey - Located right on the Pacific Coast, beautiful Monterey is known for its aquarium and luxurious accommodations.
Pescadero - This picturesque town boasts a wonderful history and includes several must-see landmarks, the most interesting of which is the Pigeon Point Lighthouse which dates back to 1872.
Half Moon Bay - Known as the Pumpkin Capital of the World, Half Moon Bay has lots to offer outside of abundant squash, including gorgeous hiking trails and breathtaking ocean views.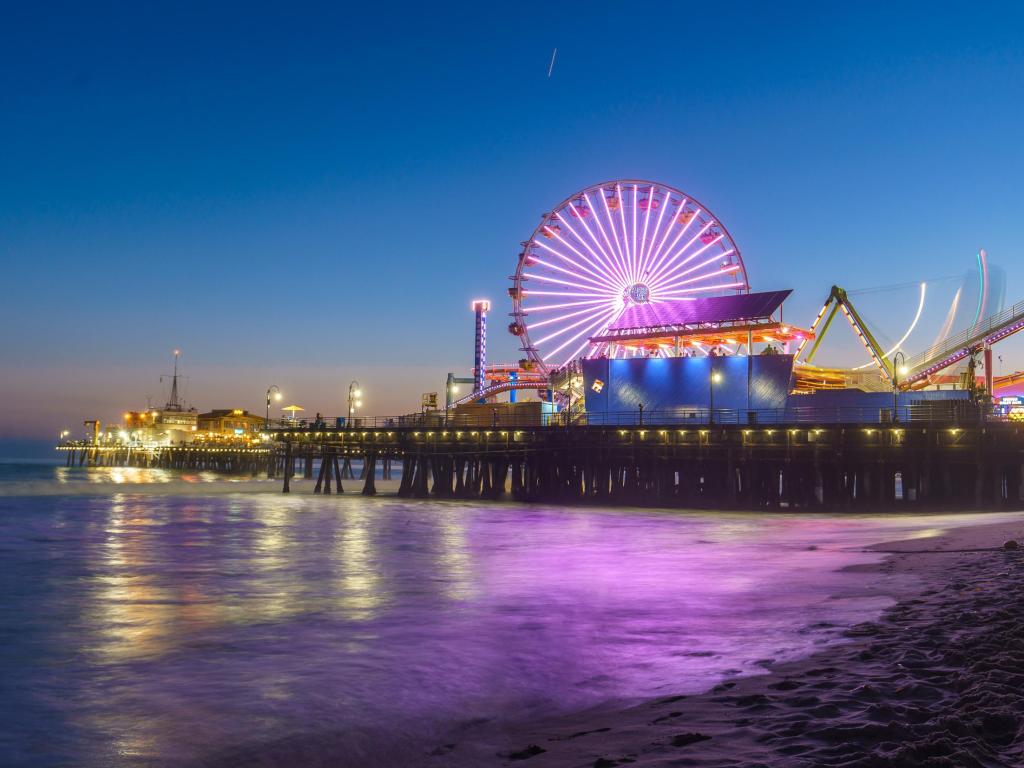 The Yosemite Route
Bakersfield - This small and quaint city on your route to California's most celebrated national parks is ideal for a day's exploration or night's stay, offering several unique music-related museums.
Sequoia National Park - Your jaw will drop at the sight of the massive trees in this gorgeous and expansive National Park—make sure to check out the General Sherman Tree, the largest tree in the world by volume at 275 feet tall.
Fresno - This city is best known for its agricultural industry and as a result has tons on offer when it comes to delicious food of both the street and fine dining varieties.
Sierra National Forest - Discover all that California has to offer when it comes to spectacular mountain scenery at the Sierra National Forest, which encompasses more than 1.3 million acres.
Yosemite National Park ¬- Celebrated throughout the US as one of the country's most beautiful national parks, Yosemite is best known for its gorgeous waterfalls and is a must-see on your route.
Modesto - Stop by Modesto to discover a wonderfully colorful city, boasting tons of great restaurants and many wineries, including the largest winery in the world.
Stockton - Located towards the end of this route, Stockton is a city with a rich gold-rush past that is also home to California's oldest university.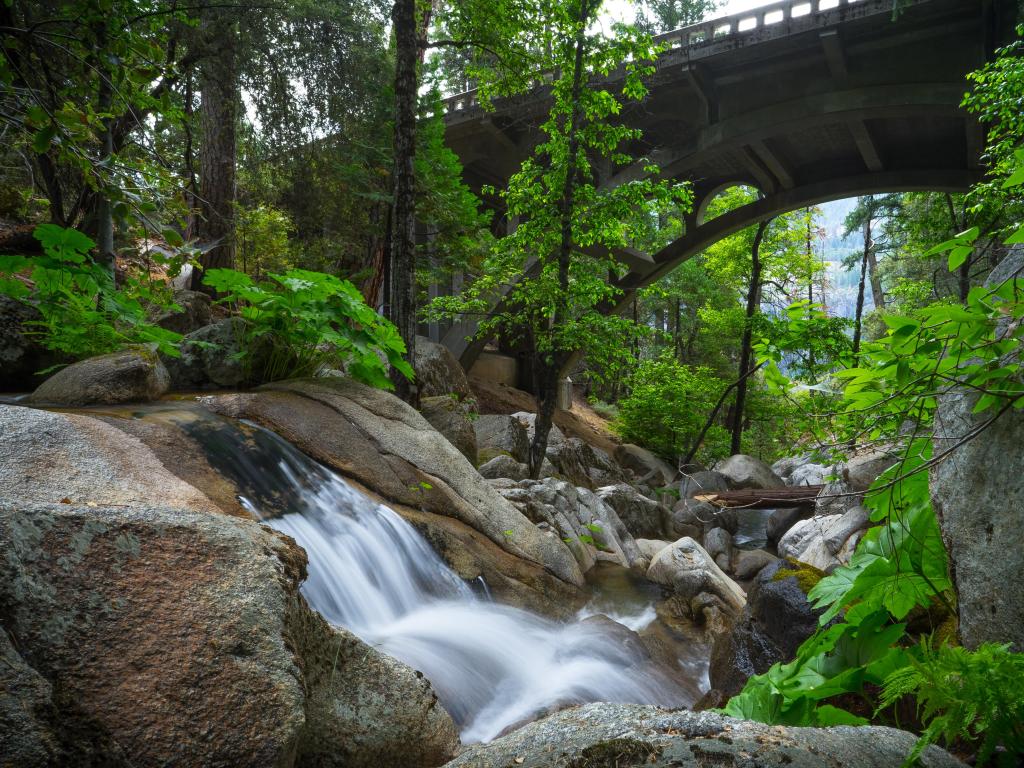 Both Routes
Long Beach - There are endless attractions in beautiful Long Beach, including the Aquarium of the Pacific and Shoreline Village.
Los Angeles - One of the most popular tourist destinations in all of the United States, Los Angeles is a must-see on this route, offering world-class museums, incredible restaurants and memorable attractions.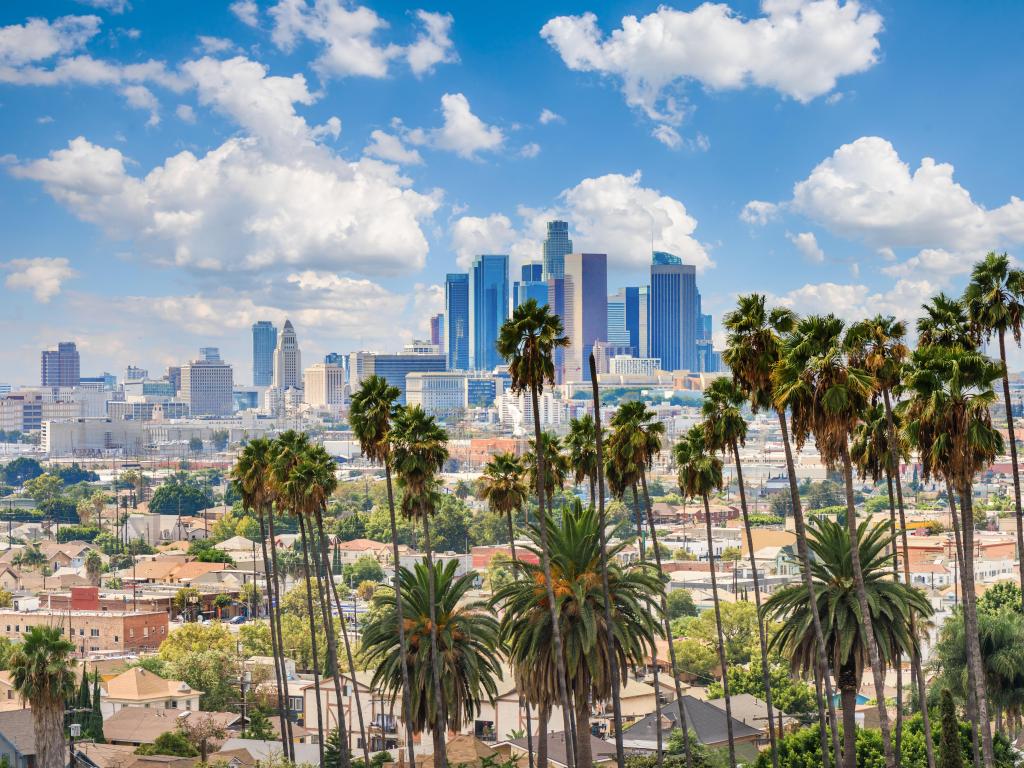 Best time to go on a road trip from Huntington Beach to San Francisco
San Francisco is certainly a year-round destination, offerings tons of indoor and outdoor attractions that make the city a pleasure to visit any time of year. With relatively mild winters and warm summers, you're sure to find the perfect time to visit for your budget and travel style.
Summers in San Francisco are long, comfortable and relatively dry, with average temperatures ranging between 55 and 72 degrees Fahrenheit. You'll find the longest lines and highest hotel costs during this period, as this is the busiest tourism season.
That being said, summer is also the perfect time to visit if you're looking to enjoy some of San Fran's nearby beaches!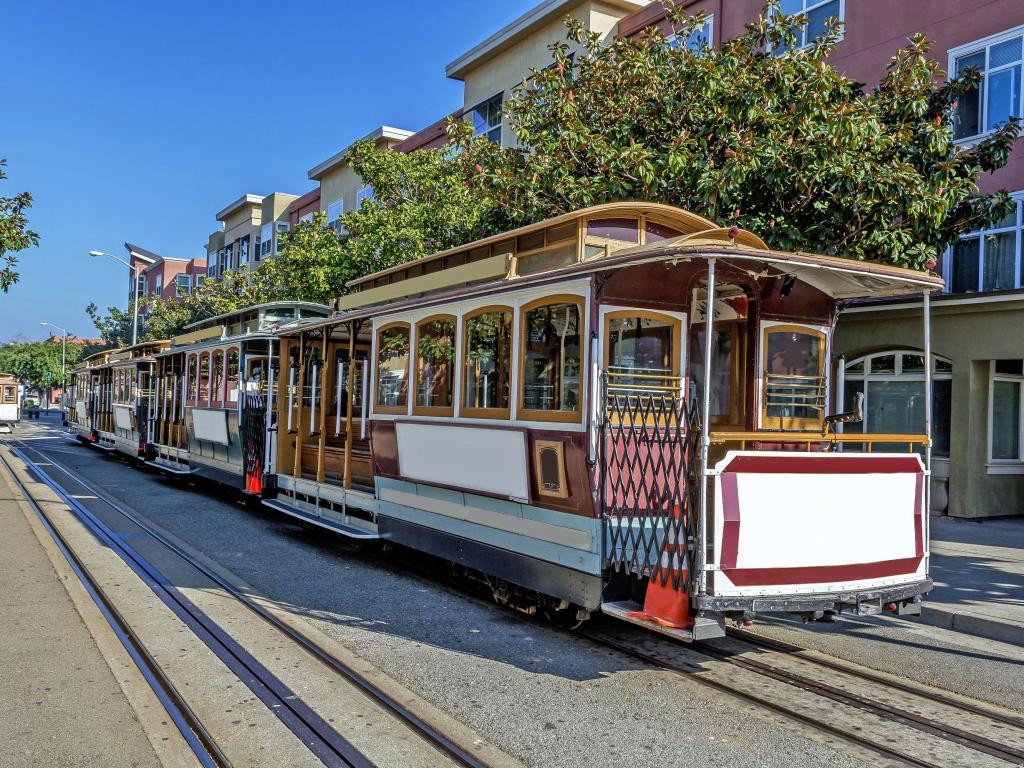 Winters can get somewhat cold, but luckily, they're short but not snowy, so you won't have to worry about packing your wool socks. Temperatures in the city range between 45 and 56 degrees Fahrenheit, and you'll find the cheapest accommodation and lowest tourism rates during this season (with the exception of the holidays).
Spring and fall are both wonderful times to visit San Francisco; they're the tourism shoulder seasons, meaning that you'll be able to enjoy the perks of low prices due to low demand, but won't have to sacrifice any of the gorgeous weather that summer travelers get to enjoy.
Average temperatures during both seasons range between the low forties and high sixties Fahrenheit.
When it comes to festivals, San Francisco is absolutely full of them. Some of our favorites include the Chinese New Year Parade in February, the Cherry Blossom Festival, International Beer Festival and San Francisco Film Festival in April, Carnaval in May, San Francisco Pride in June, the Outlands Music Festival in August, and the Hardly Strictly Bluegrass festival in October.