The Best 5-day Road Trip from Las Vegas
Whether you're new to Las Vegas or a lifelong resident, you might need a break from the bright lights and sprawling casinos that make this city so unique. Luckily, Sin City is surrounded by tons of bucket-list destinations that make leaving the city for an exploratory road trip a breeze.
The best 5-day road trip from Las Vegas will take you across 1,300 miles and to the beautiful California coast. You will pass through San Bernardino, Malibu, Monterey, Bakersfield and breathtaking landscapes like the Mojave Desert on the way.
Keep scrolling to discover our the ultimate 5-day itinerary we put together for you, including the route that takes you all the way to the Pacific Ocean and back around to the desert metropolis that is Las Vegas. See the table below for more information on the routes for each day.
What is the best 5-day road trip from Las Vegas and where will it take you to?
This road trip will take you through some of California's most beautiful towns and cities, including Los San Bernadino, Los Angeles, Malibu, Monterey, Fresno, Bakersfield, and more.
You'll have the opportunity to take in some stunning natural landscapes, including the Mojave Desert and the Pacific Coast, as well as explore some iconic Californian sites like the Santa Monica Pier and Hearst Castle. A truly quintessential Californian escape!
Day 1: Driving from Las Vegas to San Bernardino
On your first driving day, you'll be making the 3-and-a-half-hour trek from Las Vegas to San Bernadino, crossing just over 225 miles. Keep reading to find a breakdown of some of the many wonderful things to see on this stretch.
Road trip route from Las Vegas to San Bernardino
This first stretch from Las Vegas to San Bernadino already offers some must-see stopping points along your route. You'll leave Vegas via I-15 South, which you follow for a while, taking the exit in Barstow and continuing on CA-247 S/Barstow Rd until you reach Big Bear Lake.
From there, you take a little scenic drive through the San Bernadino National Forest before you reach sunny San Bernadino.
On your way out of Las Vegas, we recommend stopping to grab a photo at the Seven Magic Mountains. This neat art installation is comprised of large, stacked boulders that have been painted in a variety of colours, and which make a great pic for the Gram!
Things to explore on the way to San Bernardino
Just outside of Sin City, you'll find the Mojave National Preserve which is home to the Mojave Desert. A highlight of this region, the Mojave Desert is a vast and arid terrain that's ideal for a few hours' exploration on your way to San Bernadino.
Here you'll find tons of breathtaking desert landscapes and unique rock sculptures, as well as ample opportunity to engage in outdoor sports such as hiking and 4-wheel driving. Just make sure to pack a big bottle of water and layer on the sunscreen, as this protected space is known for packing quite the UV punch.
If you've got time, we also recommend you stop at Big Bear Lake, a smaller city just outside of greater Los Angeles. This city is located in the northern part of the San Bernadino Forest and its main draw is its massive rain and snow-fed lake.
You can spend your afternoon enjoying water sports or, if you're visiting in the winter, try your hand at some skiing and snowboarding on the nearby slopes. You'll also find tons of adorable boutiques, gift shops and restaurants in Big Bear Lake Village.
Where to stay in San Bernardino: embrace the comfortable and quaint vibes of the city
It's San Bernadino's many unique attractions which make this city such an exciting road trip stopping point. First, you've got the "Annual Rendezvous back to Route 66 Car Show", a celebration of one of America's most iconic roads that takes place every autumn.
You'll also have the chance to visit a variety of amazing museums, including the San Bernadino County Museum and the site of the world's first McDonald's.
Looking for a place to stay in this sunny city? We recommend the Hampton Inn & Suites San Bernardino. At just a forty-minute drive from Big Bear Lake, this hotel boasts tons of cool amenities like an outdoor swimming pool where you can relax and unwind after a day of braving the Nevada Desert.
In the morning, you can count on a complimentary daily hot breakfast buffet, so you needn't worry about where to grab the most important meal of the day before heading out on the road.
The hotel serves free tea and coffee in their lobby all day, so if you're looking for a boost of caffeine before your next road trip stretch, the Hampton Inn & Suites San Bernadino has you covered.
Day 2: Driving from San Bernardino to Malibu
Taking you from San Bernadino to beautiful coastal Malibu, day 2 has got about two hours of driving in store for you. You'll be traversing a distance of about 100 miles, passing through downtown Los Angeles, and hitting the Pacific Coast in no time. Keep reading for a breakdown of day 2.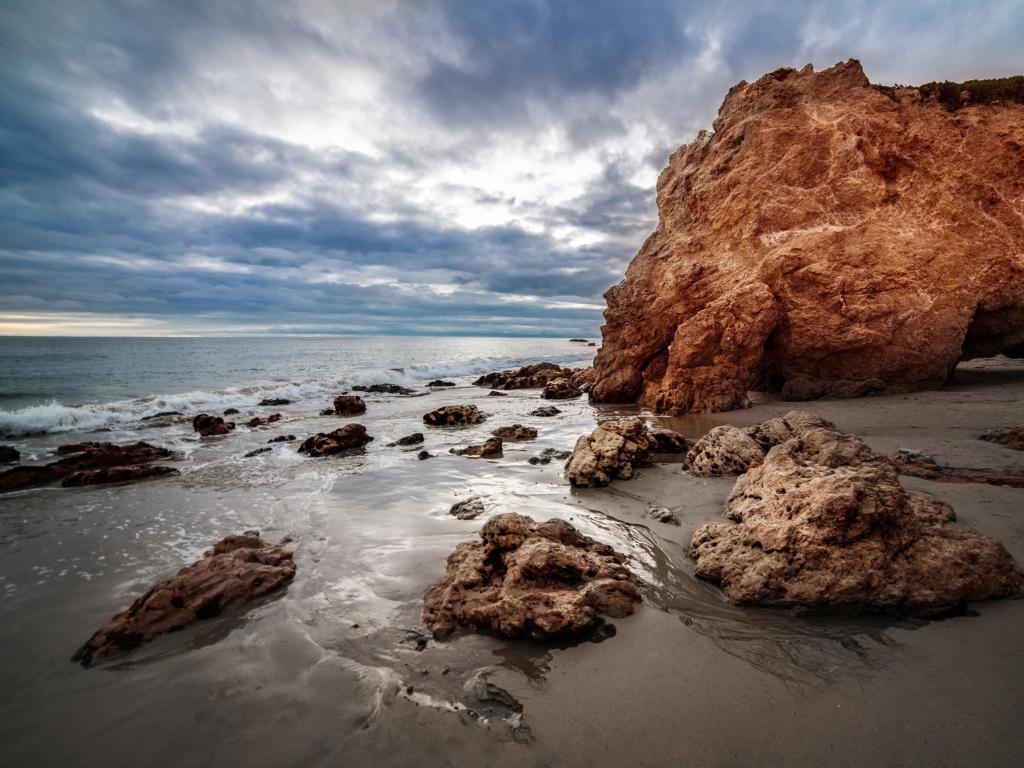 Road trip route from San Bernardino to Malibu
This second stretch starts with an exit out of San Bernadino via the CA-210 W. From there, you can take the CA-60 W/Pomona Fwy and I-10 W to CA-1 N in Santa Monica, passing through downtown LA.
You'll probably be making some stops during this part of the trip to take in the City of Angels' many offerings, including the iconic Hollywood sign and the LA Country Museum of Art.
Once you've had your fill of this historic and glamorous city, head straight for the Santa Monica Pier and turn right onto CA-1 N, which takes you to beautiful and relaxing Malibu.
Things to explore on the way to Malibu
As we mentioned, you'll be passing all the way through Los Angeles' downtown core on this leg of the trip. There's really an unending number of cultural attractions to visit in this sunny city, which is celebrated for being home to the American cinema and music industries.
You could visit the Walt Disney Concert Hall, home to the Los Angeles Philharmonic, one of the world's leading orchestras which is housed in an even more impressive building designed by Canadian American architect Frank Gehry.
You can also hike up the Hollywood sign and grab a picture with this iconic monument. If you're a film buff, you should also visit the Academy Museum, located on the corner of Wilshire and Fairfax; there, you'll be able to take in tons of award show and cinema memorabilia.
We definitely recommend stopping somewhere in Los Angeles for lunch, as this city is celebrated for its wonderful gastronomical scene. If you're not one for fine dining, there's always the world-famous In-and-Out burger chain, whose restaurants you'll only find in California.
There's a chance that you find yourself with a few hours to spare after a day's exploration—in that case, we suggest taking a walk along Venice Beach or enjoying an adrenaline rush on one of the Santa Monica Pier rides.
Where to stay in Malibu: living it up like the stars
Malibu is one of our favourite stopping points on this trip, not least because of how glamorous this beach city can be. Located about thirty miles west of Downtown LA, Malibu is home to tons of celebs, is filled with unique attractions, and offers tons of opportunities for outdoor sports.
As usual, we've got you covered for lodging with a Grade-A beachy hotel. We highly recommend The Surfrider Malibu, situated directly opposite Malibu beach and, as a result, offering unparalleled access to this world-famous beach.
Stylish and with a bohemian vibe, this hotel is a really wonderful place to unwind. If you're looking for a relaxing spot to grab dinner after a day of exploring LA, you'll definitely enjoy their guest-only roof deck bar and restaurant, which overlooks the Pacific Ocean and Malibu Pier.
And whether you're a watersports pro or a blossoming novice, we suggest taking advantage of this hotel's complimentary surf and stand-up paddle boards.
If you're visiting in the winter and find the waters a little cold for your liking, you can always enjoy a relaxing walk along this hotel's nearby sandy beaches.
Day 3: Driving from Malibu to Monterey
This third day of the best 5-day road trip from Las Vegas is your longest driving day, but it also packs a punch when it comes to unique attractions and beautiful sights.
You'll be passing through sunny Santa Barbara and visiting one of California's premiere State Parks—keep reading to find out what day 3 has got in store.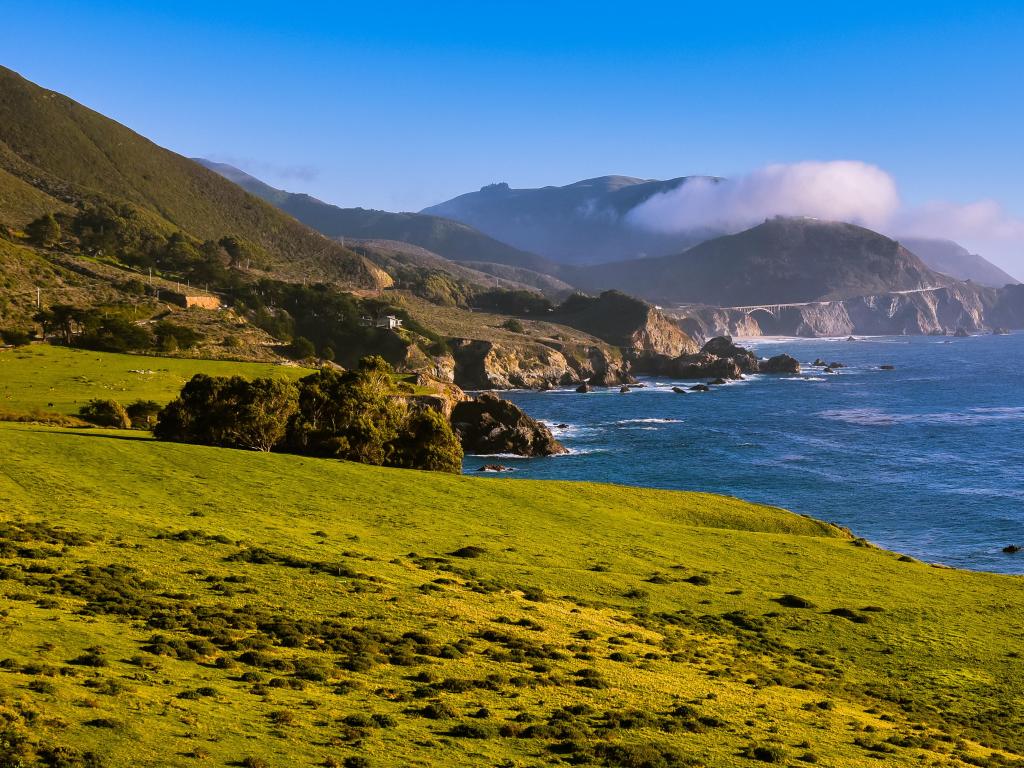 Road trip route from Malibu to Monterey
You'll be crossing just over 300 miles on this day, which takes you from beachy Malibu all the way to historic Monterey, which adds up to about six hours of driving.
Start by getting on the US-101 N, which you follow for about an hour until you've reached Santa Barbara; once you've gotten your fill of this fabulous town, keep following the coastline north, past Big Sur until you've reached Monterey.
Things to explore on the way to Monterey
As we've mentioned, the Californian coast is simply brimming with beautiful and beachy towns where you can enjoy some well-deserved relaxation after a couple of days of driving. One of our top recommendations is the town of Santa Barbara.
Known for its broad, sandy beaches, Santa Barbara is one of the more beautiful spots along the California coastline that is definitely worth a visit on your drive. You're sure to enjoy the stunning bluffs, historic architecture, seafood-forward cuisine, and small-town feel that make this spot a pleasure to visit.
You can also explore Santa Maria, famous for its crop of delicious wineries. Upon your visit to this in-land city, you can also enjoy a Santa Maria-style barbecue, a local speciality that takes inspiration from Mexican cuisine and raises the art of BBQ to a whole new level!
We also highly recommend you check out some of the amazing beach towns that dot this part of the Pacific Coast. One of our favorites is Pismo Beach, celebrated for its abundance of wineries and stunning sandy beaches, it's also known for The Monarch Butterfly Grove, which acts as a shelter for migrating monarch butterflies in the wintertime.
If you've got the time, we also recommend visiting Pfeiffer Big Sur State Park. Home to amazing waterfalls, giant redwood trees and riverside scenery, this state park has been lovingly nicknamed "Mini Yosemite" due to its stunning natural beauty. There are several scenic trails here, so it would be good to bring your camera along!
Don't have the time to stop? No problem—you'll still be able to take in the rugged and scenic Santa Lucia Mountains while driving along the Pacific Coast Highway.
Where to stay in Monterey: admire the sweeping ocean views
There's no shortage of activities to enjoy in Monterey, which we think is the perfect gateway to both Pacific Grove and Carmel-by-the-Sea. Something you should definitely try your hand at while visiting this city is whale-watching; Monterey is well known for its whale-watching tours.
If you haven't got the time for an expedition, you also check out the world-famous Monterey Bay Aquarium, where you're sure to find tons of unique and rare marine species.
If you're more of a history buff, take some time to visit the Monterey State Historic Park or explore Old Fisherman's Wharf, where you can sample delicious and fresh seafood.
When it comes to accommodation, we've got you covered: there's no accommodation more luxurious and relaxing than the Monterey Plaza Hotel & Spa. This stunning hotel is located directly on the water, granting incredible views of Monterey Bay over the turquoise waters of the Pacific Ocean.
It's also located quite close to Cannery Row, as well as the Monterey Bay Aquarium, both accessible on foot. The entrance to the scenic 17-Mile Drive (which takes about three hours to explore) is also located a short car journey from the hotel.
One of our favourite perks offered by this hotel is its private beach, where you can relax without having to worry about the beach crowds. There's also an on-site café to enjoy your morning coffee, as well as an upscale restaurant that serves the freshest and most sustainable produce from the ocean and the surrounding area.
The Monterey Plaza Hotel & Spa also offers a rooftop fitness center and a full-service spa, where you can grab a massage or a facial to get you ready for your last couple of days of travel.
Day 4: Driving from Monterey to Bakersfield
On this penultimate driving day, you'll be making the trek from historic Monterey all the way to Bakersfield. You'll be traversing just over 250 miles on day 4, which should take you about 4 hours and 20 minutes in total.
This is the point where you'll be looping back towards Las Vegas, but you've still got tons of attractions and stunning natural landscapes that make the drive home well worth it.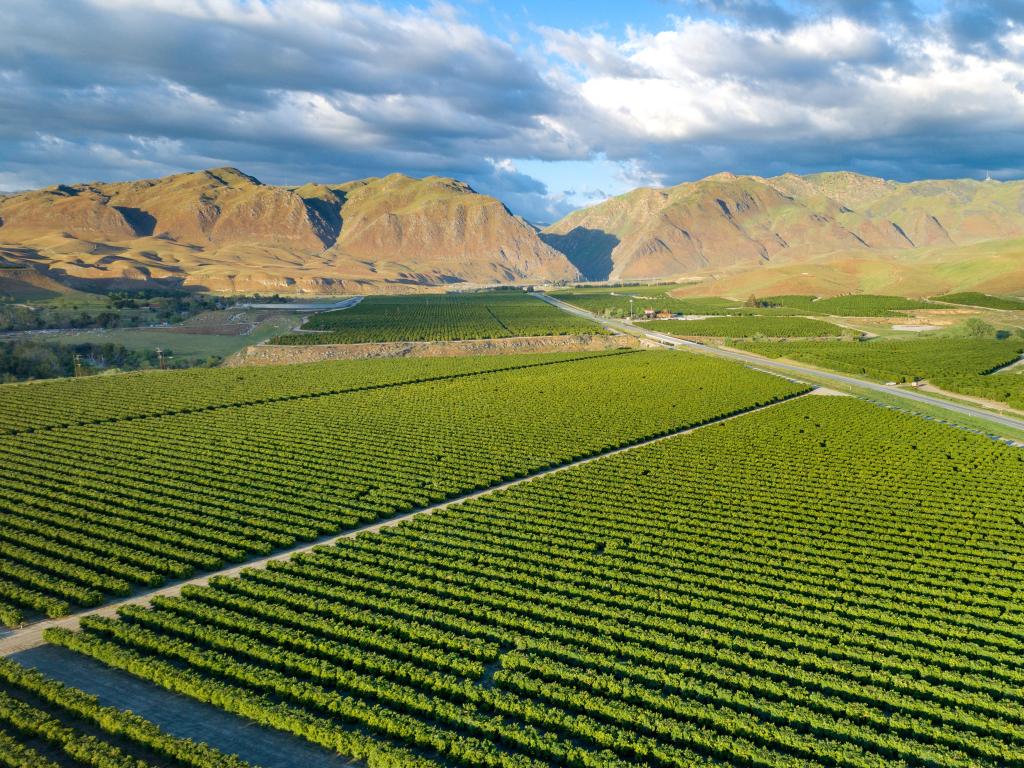 Road trip route from Monterey to Bakersfield
Monterey is your last coastal stop before turning back around, so make sure to say goodbye to the Pacific Ocean on your drive out of this wonderful city. Once you've turned off the Pacific Coastal Highway, take the CA-156 E towards Fresno.
Follow this road for a bit before turning onto CA-152 E, which will take you to CA-99 S. From there, you can basically keep on this road headed North-East until you've reached the city of Fresno.
Once you've had your fill of beautiful Fresno, continue East-bound until you've reached Sequoia National Park. This stunning green space is home to the majestic Sequoia trees, and an absolute must-see on this route.
You can spend a couple of hours here before you continue on towards Bakersfield, where we suggest spending your last night.
Things to explore on the way to Bakersfield
This last longer stretch before you head home is full of truly remarkable attractions that we definitely recommend you stop for.
For the foodies out there: make sure to stop in beautiful Fresno, celebrated throughout California for its great food scene which stems from its abundance of fresh produce and rich agricultural history.
Boasting sunny days and a warm climate, Fresno is also home to the Tule Fog, a unique weather feature of this city.
Above anything else, we suggest stopping at Sequoia National Park, where you can take in the beautiful meadows and sky-scraping Sequoia trees from which this park derives its name.
This large expanse of green space is the perfect stop for a day's exploration on your way to Bakersfield; we recommend packing some of Fresno's signature food and enjoying a picnic surrounded by giant sequoias.
You'll also find Lake Success nearby. Another natural attraction on this route, Lake Success boasts over 2,450 surface acres which you can enjoy through boating, sailing, kayaking, swimming, and fishing. It's also a favourite amongst campers due to the surrounding Sierra Nevada Mountains.
Where to stay in Bakersfield: the tropics meet ultimate relaxation
This last overnight stop brings you all of the small-town vibes you can hope for, truly perfect towards the end of a longer road trip. Bakersfield is a relatively small city, but what it lacks in size, it more than makes up for with culture and cool attractions.
Boasting a rich history of gold, oil and agricultural production, Bakersfield is equally celebrated for its contributions to the world of country music, having been the home of Merle Haggard and Buck Owens.
You'll most likely be spending most of your day exploring the on-route attractions, but if you've got some time to spare, make sure to check out the Kern County Museum, where you can get better acquainted with this city's rich history.
And if you're looking for a great spot to stay, look no further than the Duniya Hotel. Boasting an outdoor Olympic-size swimming pool set in a tropical courtyard, this hotel offers the perfect opportunity to relax after a long day of driving.
You can take a swim in the cool waters of their swimming pool or enjoy this hotel's proximity to some of Bakersfield coolest attractions, including the Buena Vista Museum of Natural History.
You won't have to worry about where to park your car, as the Duniya offers free parking to guests. They also offer an on-site restaurant and bar, where you can enjoy a meal and a drink before trying your hands at a game of billiards or a karaoke performance of your favourite country jam.
This hotel also offers a complimentary breakfast, so you won't have to worry about grabbing your morning meal before heading back home to Las Vegas.
Day 5: Driving from Bakersfield to Las Vegas
Wrap up this stunning road trip with a final day passing through the stunning desert terrains surrounding the city of Las Vegas. While you may be sad to be heading back home, we promise you'll have tons of cool attractions to visit on-route! Keep scrolling to see what awaits you along the last stretch of the best 5-day road trip from Las Vegas.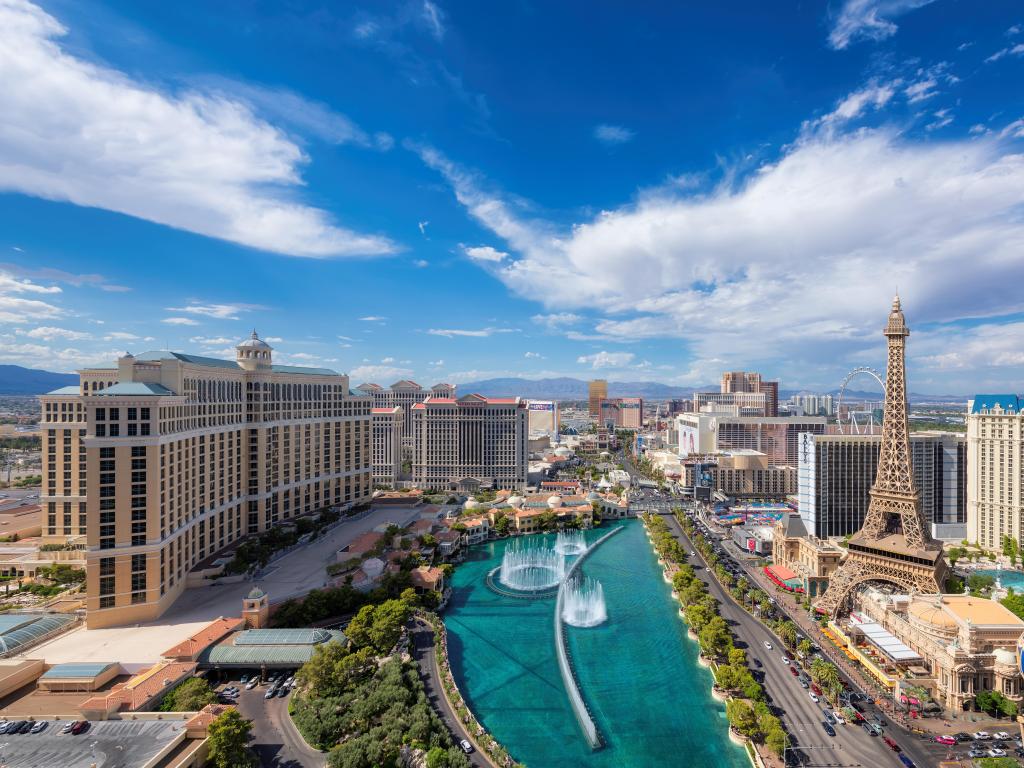 Road trip route from Bakersfield to Las Vegas
After four days of driving, you'll have finally made it to day 5, which takes you from historic Bakersfield all the way to the bright lights of Las Vegas. You'll be covering just under 300 miles on this last day, which will take you about 4 hours and 15 minutes.
On your way back to Las Vegas, you'll have the chance to visit some smaller Californian towns and visit some of the sites you discovered but didn't get to visit on day 1.
Start by leaving Bakersfield via the CA-58 E. Here, you can either choose to make the detour to Searles Lake and (further ahead) Death Valley National Park or, if you're in a crunch, you can keep following this road until you've merged onto I-15, which will take you all the way back to Las Vegas.
If taking the Searles Lake Detour, you'll want to take the exit onto I-14 and follow this until you've reached this dry lakebed. Once a glimmering lake, Searles is now mostly dried up and, as a result, a favourite visiting spot for rockhounds and treasure hunters.
Once you've tried your hand at crystal digging, feel free to head back on the route towards I-15, which you follow to Vegas. Enjoy a stop in the city of Barstow along the way, which boasts some unique museums and beautiful architecture.
Things to explore on the way back to Las Vegas
One of our favourite things about this road trip is that you head back to Las Vegas on the same road you took to leave it, meaning you'll have an opportunity to catch any of the signature Nevada attractions you might have missed on Day 1.
You can revisit the Mojave National Preserve, an arid desert landscape that's a must-see on this route. Even if you got a chance to visit this stunning protected space on your first day, we highly recommend stopping by in the evening, when you'll be able to see a remarkable number of stars light up the sky.
Or, take in the history of Route 66 at the Route 66 Mother Road Museum, famously written about by American author John Steinbeck in his seminal work, The Grapes of Wrath.
While Route 66 has mostly been replaced by a collection of efficient interstates like I-15, you can still get a feel of what it was like to take this iconic cross-country road during the last century.
If you're feeling tired, skip these attractions and simply make the couple hours' drive back to home sweet home.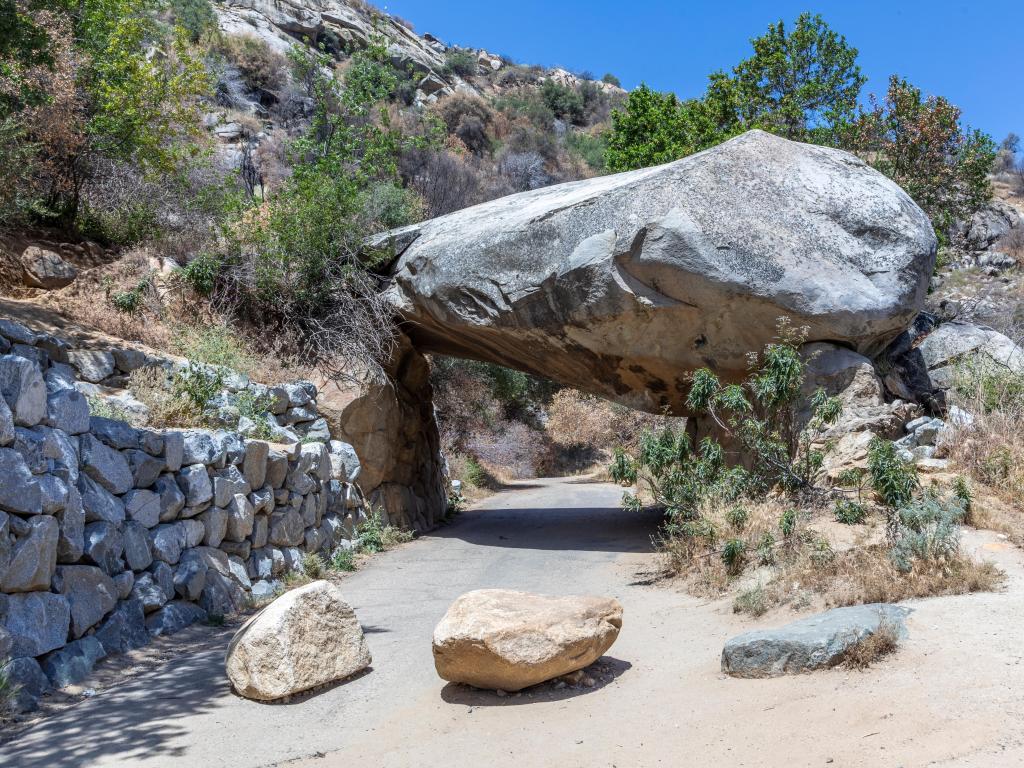 Things to see on a 5-day road trip from Las Vegas
With a state as populated and culturally celebrated as California, it's no wonder that there's a whole bevy of famous attractions along your route. Keep scrolling for a list of our favourite stops along the way, ranging from jaw-dropping architectural sites to stunning natural areas.
Sloan Canyon National Conservation Area - Discover this nature preserve right outside of Las Vegas that boasts 48, 438 acres of arid landscapes and Native American petroglyphs.
Mojave Megaphone - If making the detour to Mojave, check out this unique sculpture, a massive megaphone that looks out over the desert.
California Route 66 Museum - Get better acquainted with the iconic Route 66 at this museum located in Victorville; you'll find tons of artifacts, photos, and memorabilia relating to this famed highway.
NHRA Motorsports Museum - Take in the history of hot-rod racing at the NHRA Motorsports Museum, which also houses vintage cars, motorcycles, and artifacts.
Walt Disney Concert Hall - One of LA's most iconic buildings, the Walk Disney Concert Hall was designed by Frank Gehry and is truly a sight to behold.
The Getty Villa - This former home to an American oil tycoon was modelled after a 1st-century Italian villa and boasts tons of artifacts.
Tunnel Rock - This unique boulder is a great spot for a photo-op, marking a former roadway through a granite tunnel.
Death Valley National Park - One of California's most famous parks, Death Valley National Park boasts over 3.4 million acres of arid desert wilderness.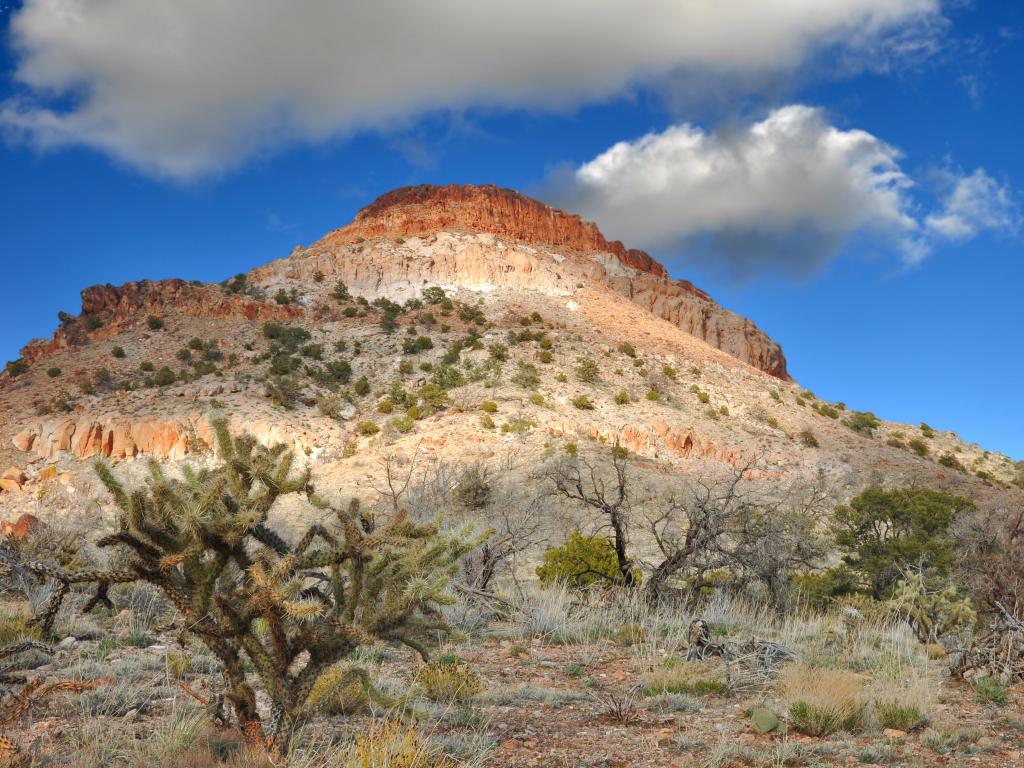 Best time to go on a 5-day road trip from Las Vegas
One of our favourite things about this road trip is that you can truly take it any time of year. It all depends on what kind of experience you're looking for! Below, we've got a breakdown of what sort of vibe you can expect depending on the season.
Traveling in winter
Winter is a great time to take this road trip, not only because of the cooler weather but because some of the cities and attractions you'll be visiting will have fewer crowds during the Winter months.
Temperatures throughout California vary in the winter but will rarely go below 40 degrees Fahrenheit, so you won't have to worry about digging out your parka.
If you are visiting in winter, make sure to head to the Mission Inn and admire the Festival of Lights, which usually features more than 400 animated figures, to get into the festive spirit.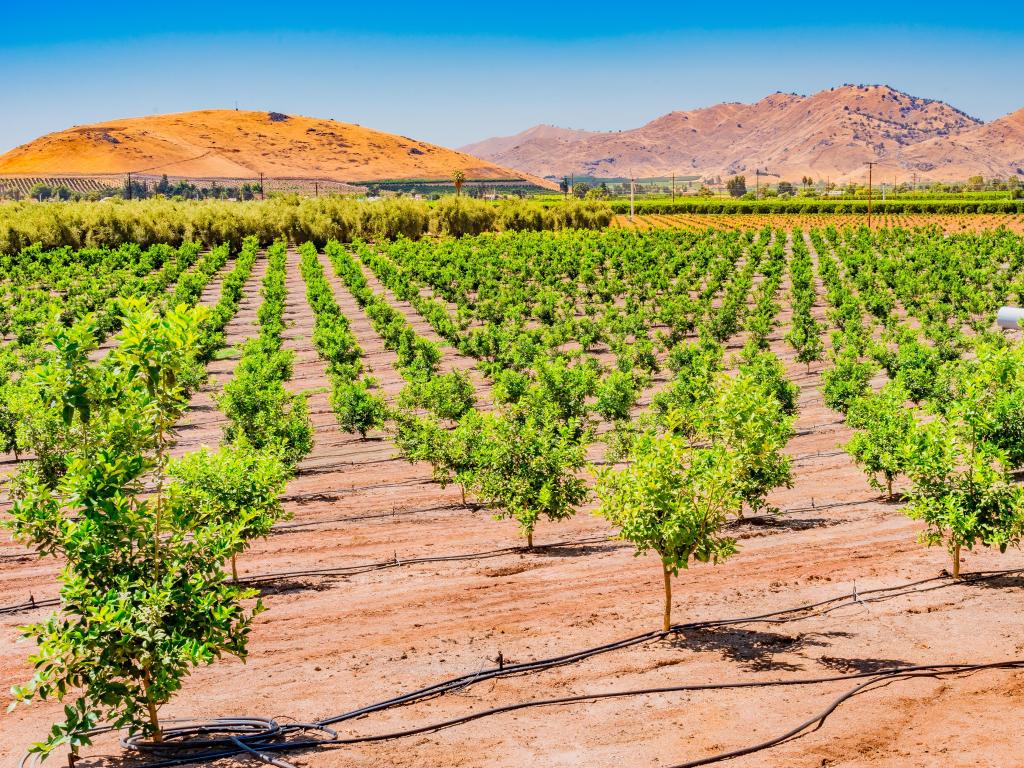 Traveling in summer
There's no getting around the fact that California and Nevada get very toasty in the summertime, with temperatures in certain areas exceeding 100-degrees Fahrenheit during the hottest weeks of the year.
Luckily, once you're on the coast you'll have the chance to cool off in the waters of the Pacific; just make sure to drink tons of water and that your car's AC is fully functional. Also, summer is the peak wildfire season in California, so be prepared for some road closures or rerouting.
Monterey is home to Whalefest Monterey, which brings many tourists to watch the fascinating parade of whales. If you are an outdoors fan who likes to keep active, Big Sur International Marathon also takes place during the warmer months.
Traveling in fall
Fall is a great time to take this road trip, not least because the weather is more manageable, with average temperature ranging between the low fifties and low eighties Fahrenheit.
You won't have to worry about packing any warm clothing and may even be able to go for a swim once you reach the Pacific. The other great pro about taking this road trip during the fall is cheaper accommodation and smaller crowds, two things we love to hear.
Great news if you are traveling with family and your younger ones; Malibu hosts a great number of family-friendly events in the fall. These include Astronomy Night, Halloween Bu-Bash and CineMalibu and Neon Night.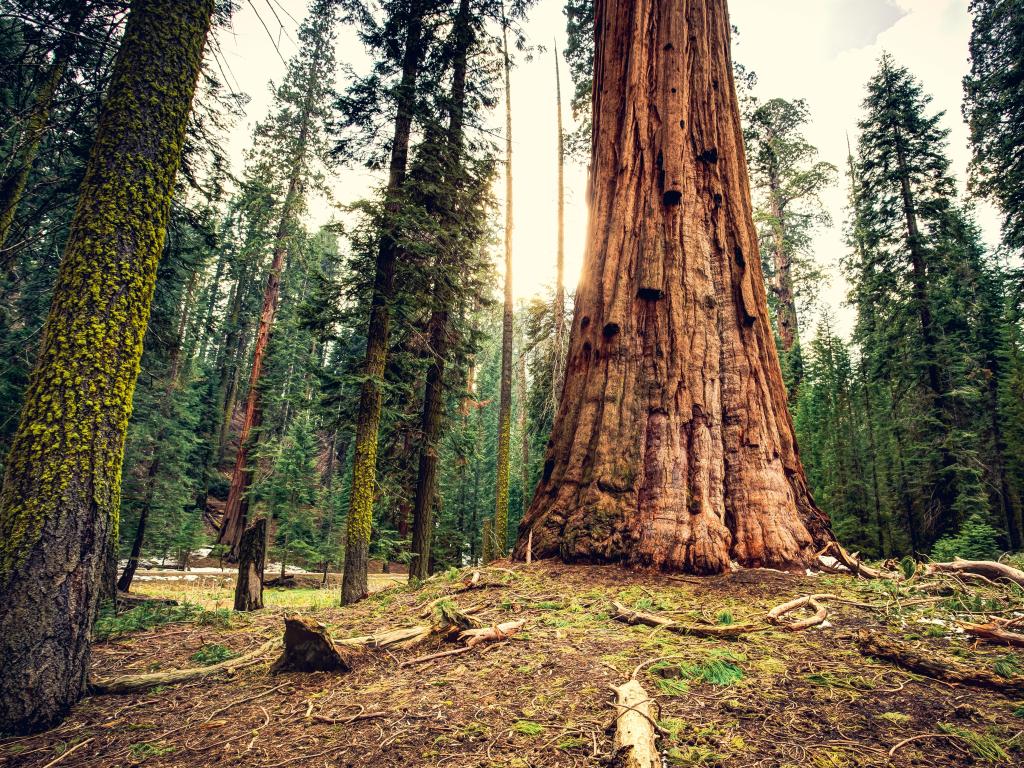 Traveling in spring
Much like fall, spring is prime Californian traveling time. You'll find the temperatures mild, also ranging between the low fifties and low eighties Fahrenheit, and the crowds smaller.
Spring also brings newfound blooms to the national parks along the way, something to consider when deciding when to take this trip.
Regardless of when you decide to take this trip, you can expect some really cool annual festivals and events that will add some sparkle to your vacation. One of these festivals includes the LA County Fair in the spring.
Finally, if you're travelling in the fall, check out the Big Fresno Fair, one of Fresno's most attended events which celebrates this city's agricultural industry.
So, what are you waiting for? Back your bags, press play on your favourite driving playlist, and enjoy this stunning 5-day road trip taking you all the way to California's beautiful coast and back again to sunny Las Vegas.