17 Best Road Trips from Melbourne
Melbourne has repeatedly been voted the 'most liveable city in the world', and whether it's a live event in Fed Square, the Australian Open Tennis, or the Melbourne Cup, there's always something to keep you busy. But with such a vast country to explore, there are sure to be times when you feel the need to hit the road and head out to discover other towns and cities.
Whether you're looking for a leisurely single day trip, a buzzing city break, enjoying the great outdoors and whale watching, or an epic drive right across the sacred heart of Australia, there's a road trip choice from Melbourne to meet every taste.
So, whether you're looking to wave goodbye to Melbourne's beautiful beaches and quirky suburbs for a day or a fortnight, keep on reading to discover some of the fabulous road trips you can take out of the city.
Best road trips from Melbourne: a quick overview
Day trips from Melbourne (under 3 hours each way)
Although Australia is famous for its iconic multi-day drives, not every road trip has to be a huge undertaking. There are some amazing places that you can get to in less than 3 hours from the city, making them perfect for a one-day round trip.
1. The Bellarine, VIC
1 hour 20 minutes from Melbourne (100 km)
Why you should visit: The shortest of our recommended road trips out of Melbourne makes a really special break from the city. It's perfect for a day out with family or friends, and because it's so close to the city there's no pressure to explore it all at once – take your time and come back
The Bellarine Peninsula, even though a popular foodie destination, is less touristy than the nearby Mornington Peninsula. This area boasts beautiful sandy beaches, vineyards and lovely small towns to explore, which make it a picture-perfect destination for a day trip.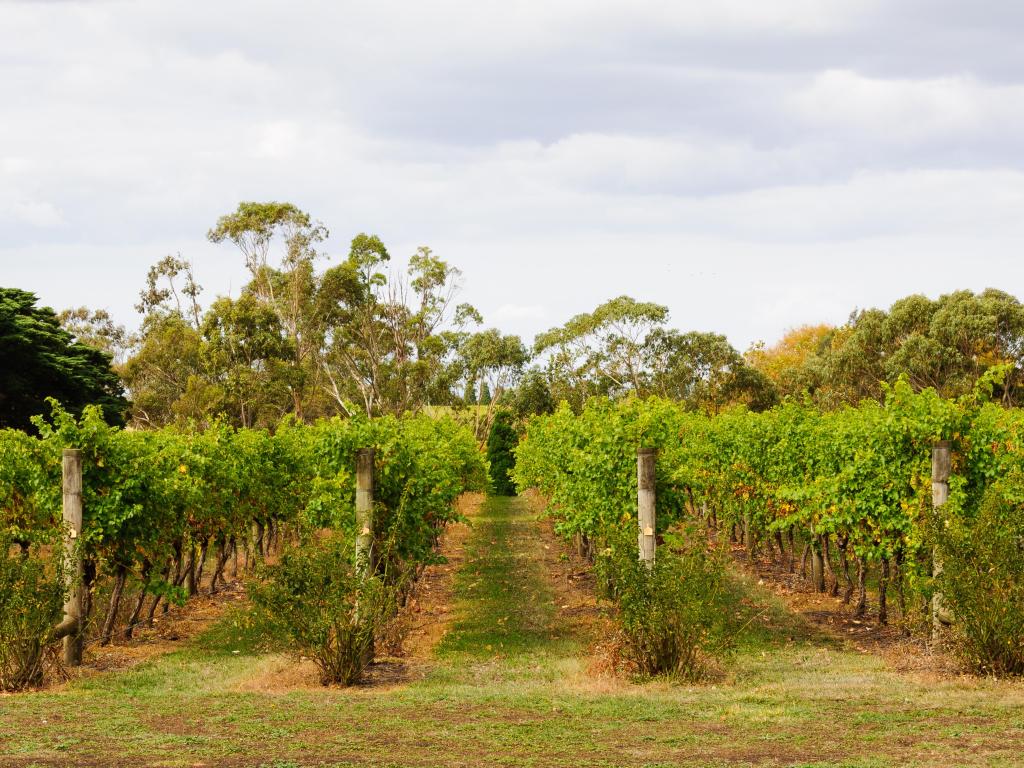 How to get there: Head west out of Melbourne on M1, passing Werribee Open Range Zoo. When you reach Geelong, follow the road through the city then turn east on C123 which passes Geelong Botanical Gardens and Stingaree Bay before running all the way out to Bellarine.
Our highlights: The Bellarine is a well-known foodie destination, so follow the Bellarine Taste Trail and take your pick of around 50 lovely food and drink producers. The focus is on local, sustainable food, enjoyed in beautiful surroundings – the perfect combination for a day out of Melbourne.
If you visit at the weekend, you can check out community markets in Barwon Heads, Queenscliff and Ocean Grove, which is a great way to get a feel for the area. Or take a steam train ride around Swan Bay on the vintage Bellarine Railway if you want a vintage touch to your trip.
Around Drysdale you'll also find a collection of vineyards where you'll be welcome to taste their produce and, at some, enjoy a bite to eat.
Our travel tips: To get to the Bellarine you'll probably travel through Geelong, so try to avoid peak times when you'll be sharing the road with your fair share of Melbourne commuters.
2. Peninsula Hot Springs, VIC
1 hour 15 minutes from Melbourne (100 km)
Why you should visit: Peninsula Hot Springs is only a short drive out of the city but, since this trip down the Mornington Peninsula is so accessible, it's a trip that you could make any day you like.
With some lovely towns and villages along the Mornington Peninsula, it's a great place to explore, with the added bonus of the beautiful coastline and amazing inland landscapes. There's also plenty of history to explore on the Mornington Peninsula.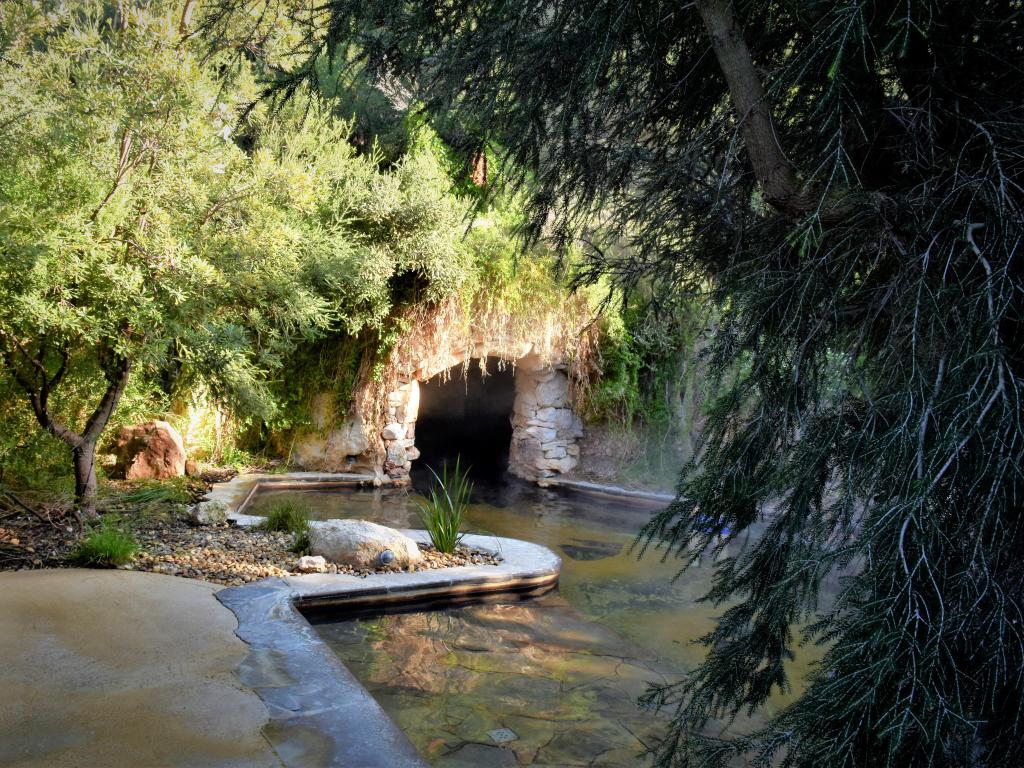 How to get there: There are two options to get to Peninsula Hot Springs. The first (and quickest) is to take M3 east out of Melbourne.
You can detour to Dandenong Ranges National Park and then carry on south to merge onto M11, which takes you all the way down the Mornington Peninsula. Turn off at Rosebud, then at Boneo turn onto Browns Rd which takes you right to Peninsula Hot Springs.
For a longer route which sticks close to the shore, follow the Nepean Highway through Mentone, Mordialloc and Chelsea. You'll have plenty of chances along the way to pause at the stunning sandy beaches which sweep all the way around Port Phillip, before picking up M11 near Mount Martha for the last few km.
Our highlights: Once you arrive at Peninsula Hot Springs, you can relax in nature at the geothermal hot springs complex, where fabulous outdoor baths look out across the surrounding hills.
Along the way, stop off to enjoy amazing seafood with a view out over the bay when you stop in Mornington, or to tour one or two of the vineyards that you'll find along the peninsula, especially near Dromana.
If you have a little longer, carry on around 5 km along the peninsula to visit Point Nepean National Park, where you can tour an old quarantine station or take an easy walk right up to Fort Nepean for unforgettable clifftop views across Victory Bight to the Bellarine Peninsula
Bonus: In the 1960s, the Prime Minister of Australia disappeared while swimming off Point Nepean, never to be seen again.
Our travel tips: Many Melbourne residents own holiday homes out on the peninsula, so traffic out of town can be extra busy at weekends and ahead of holidays. Also, as with most popular city retreats, you should definitely book ahead for entry to the hot springs.
The peninsula has a really long coastline. As a general rule, you'll find that the more sheltered beaches facing the bay – the front beaches – are better for swimming as the water is much calmer.
3. Phillip Island and French Island, VIC
1 hour 40 minutes from Melbourne (140 km)
Why you should visit: Although it's less than 2 hours from Melbourne, Phillip Island is a beautiful natural environment that will feel like a whole world away from the city.
Phillip Island is famous for its Little Penguins, and for many, they're the main reason to visit. But stay a little longer and there's plenty more to see.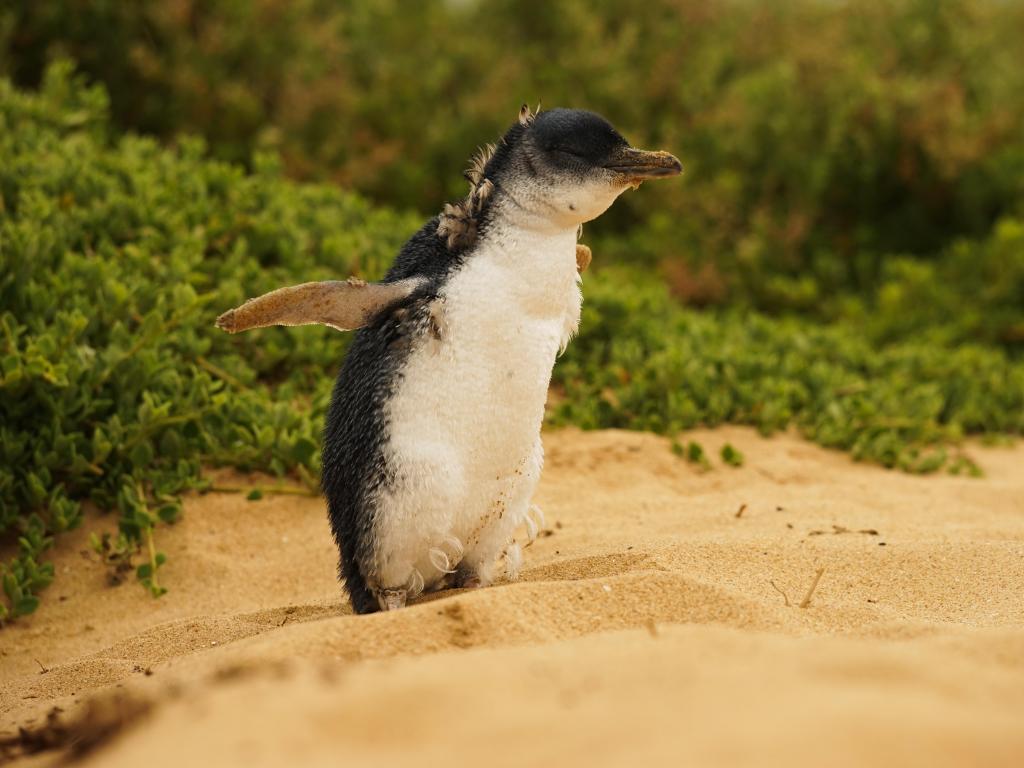 How to get there: Follow M1 east as far as Pakenham then turn south past Koo Wee Rup, The Gurdies and Bass. The Bass Highway leads you onto Phillip Island Link Road, before crossing onto the island via the San Remo Bridge.
To carry on to French Island, you'll need to take a short ferry ride. They run a few times each day from Cowes Jetty on the north side of Phillip Island.
Our highlights: The big draw on Phillip Island is a visit to the Penguin Parade, which takes place near Ventnor every evening. Little Penguins make a mad dash across the beach to their burrows.
Nearby French Island is a national park where you can also see more fabulous native wildlife – look out for spiny echidnas and wild koalas. There are few facilities on the island, but you can visit the small museum at Bayview Chicory Kiln – chicory growing was a major industry here for many years.
Cross back to Phillip Island on the ferry and you'll see that there's more to the wildlife here than just the infamous Little Penguins. Take a wildlife cruise to visit the massive fur seal colony or head to Oswin Robers Reserve for the chance to see koalas and wallabies.
For a bit of contrast during your visit, follow the Artists & Creators Trail around Phillip Island to get a feel for the island's thriving creative scene. Or for something completely different, head to the Antarctic Journey, where you can learn about wildlife and conservation on the other side of the Southern Ocean.
Bonus: As their name suggests, the Little Penguin is the world's smallest penguin species. During its lifetime, a Little Penguin will swim thousands of kilometres – pretty impressive for such a small creature.
Our travel tips: Millions of people come to watch the Penguin Parade each year, so don't expect it to be a peaceful one-on-one experience with the quirky seabirds. You'll need a ticket - book ahead to secure your choice of viewing option.
You can take the ferry onward from French Island across to the Mornington Peninsula if you want to extend your trip out of the city, however as the ferry only carries passengers, you'll have to explore the peninsula using public transport.
4. Bendigo, VIC
1 hour 50 minutes from Melbourne (150 km)
Why you should visit: Bendigo is one of the biggest cities in Victoria and one of the rare places where you can visit a real gold mine in person. Past and present come together here to create a fascinating destination that's less than 2 hours from Melbourne.
While the chance of finding your pot of gold is tempting, and the stories of the people who struck lucky here in the past are intriguing, perhaps a more enticing reason to visit in modern times is the fact that this former gold rush town is now a UNESCO City of Gastronomy.
In Bendigo, you'll be able to enjoy some amazingly creative cooking. There's a focus on sustainability, local produce and traditional techniques used by the Dja Dja Wurrung People for centuries.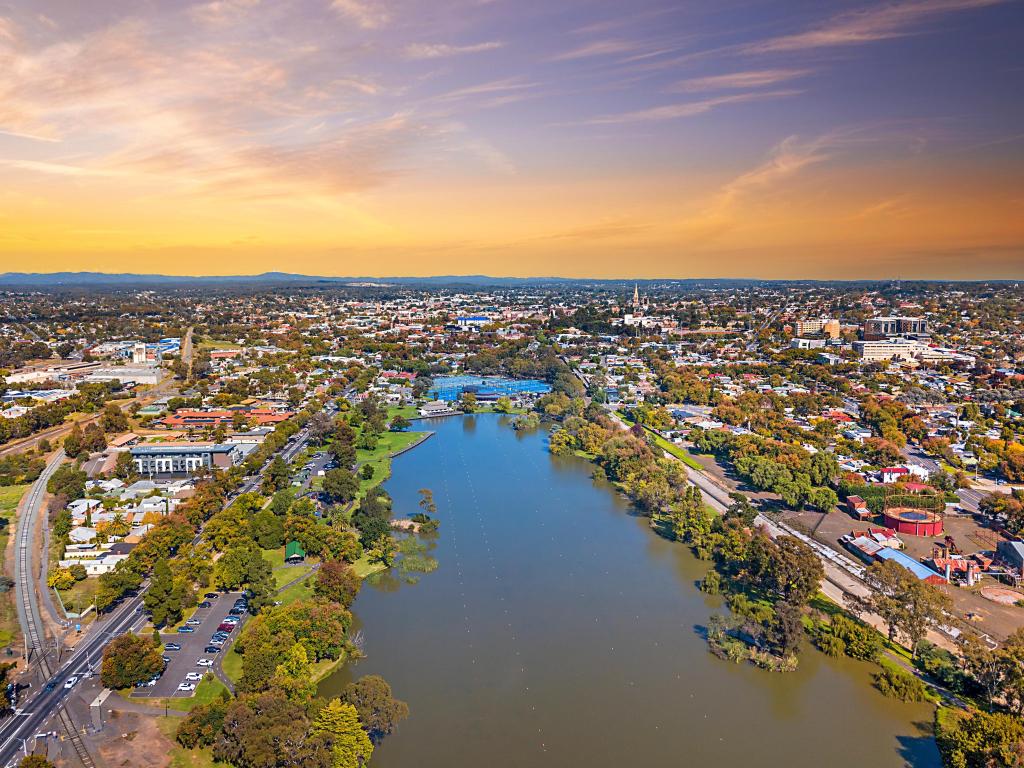 How to get there: Head north out of Melbourne on the M2 then change onto the M79. You'll pass Diggers Rest, Gisborne, Kyneton and Elphinstone before the road becomes the A79 which takes you the final few km into Bendigo.
Our highlights: For the ultimate goldfields experience, head underground to explore the tunnels of the huge Central Deborah Gold Mine – a really unique way to spend a few hours.
Keeping with the theme Bendigo Art Gallery has a special focus on art from the Australian goldfields and a First Nations collection. It also houses an impressive range of western art and runs regular family events, and exhibitions on modern and international themes.
Nearby, the Golden Dragon Museum, celebrates Australia's large Chinese community. At the centre there's a Chinese garden, temple and tea room as well as a whole range of exhibits on Chinese-Australian culture. It centres around Loong, the world's oldest parade dragon.
Of course, as a City of Gastronomy, you'd expect some amazing food options while you're here, so book ahead to secure a reservation in your restaurant of choice, especially if you're celebrating a special occasion on your weekend break from Melbourne.
Bonus: During the gold rush, 700,000 kg of gold was extracted from Bendigo's goldfields. That's more than a fully loaded 747!
Our travel tips: Most parking in the city centre is free at weekends, making it even more attractive for a weekend visit. Just double check for any restrictions when you pull up!
5. Lake Eppalock, VIC
2 hours 10 minutes from Melbourne (130 km)
Why you should visit: With plenty of watersports on offer, as well as beautiful views across the lake and the goldfields, this makes a great short road trip if you need to escape the heat of the city. You can combine it with a meal in Bendigo as well since the city is only around 30 minutes away.
Along the way, you can stop to admire Macedon Ranges, a beautiful natural area which is also home to a creative artistic community.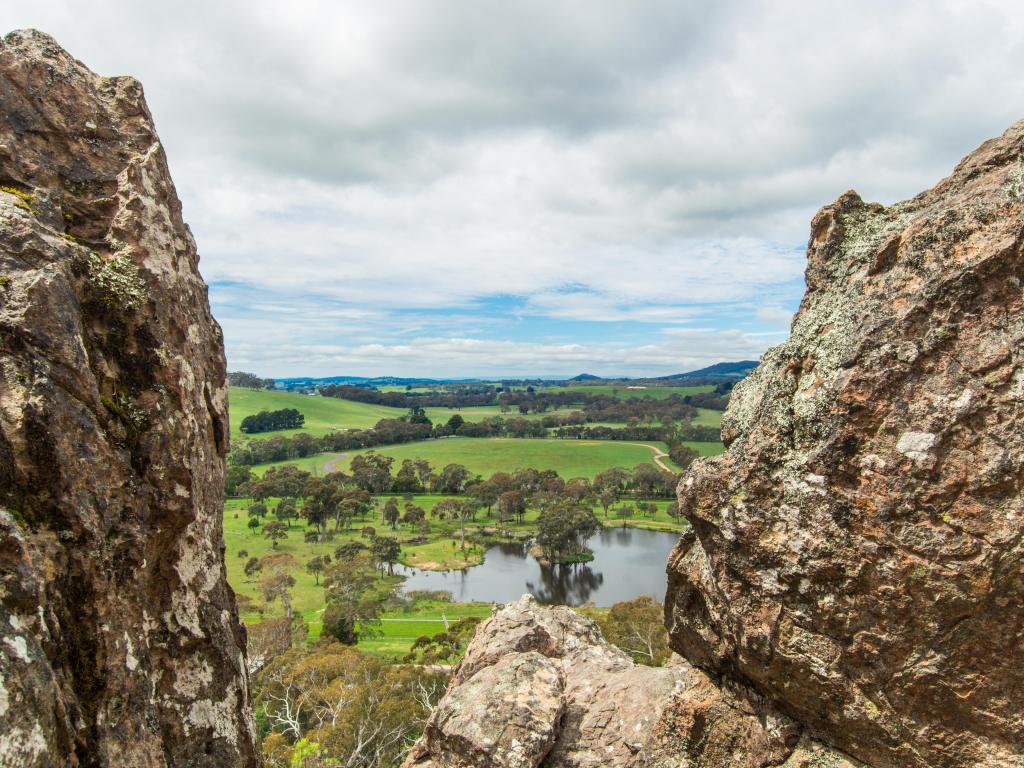 How to get there: Head north through Melbourne and join the M79, following it past Diggers Rest and the Macedon Ranges before turning off at Kyneton. Make your way towards Mia Mia, passing Edgecombe and Barfold, from where the Mia Mia-Derrinal Road will take you up to Lake Eppalock.
Our highlights: As you might expect, you can enjoy a fabulous range of watersports at Eppalock Lake, including waterskiing, jet skiing and boating. If you're keen on fishing, take your gear as there's plenty to fish for in the lake.
There are also plenty of BBQs in parks around the water's edge, so bring your dinner and cook it while you relax after a swim.
Either on your way here or back, you should definitely explore the beautiful landscapes of the Macedon Ranges, which mostly sit within national parks. Seek out Anti-Gravity Hill, where an optical illusion makes it appear that water can run uphill!
Bonus: Check out the film Picnic at Hanging Rock (or the more recent mini-series) based on the true story of a school party that vanished when they visited the attraction in the early 20th century.
Our travel tips: Water levels at Lake Eppalock can vary, especially during dry periods, so check for local advice on conditions.
6. Yarra Ranges National Park, VIC
2 hours 50 minutes from Melbourne (160 km)
Why you should visit: This is a fantastic and popular trip out of Melbourne and, with rainforest hikes and snow-capped mountains, you can keep coming back for fascinatingly different experiences as the seasons change.
Yarra Ranges National Park is a really stunning and special destination, especially as the Mountain Ash, which grows right across the national park, is the tallest flowering tree in the world.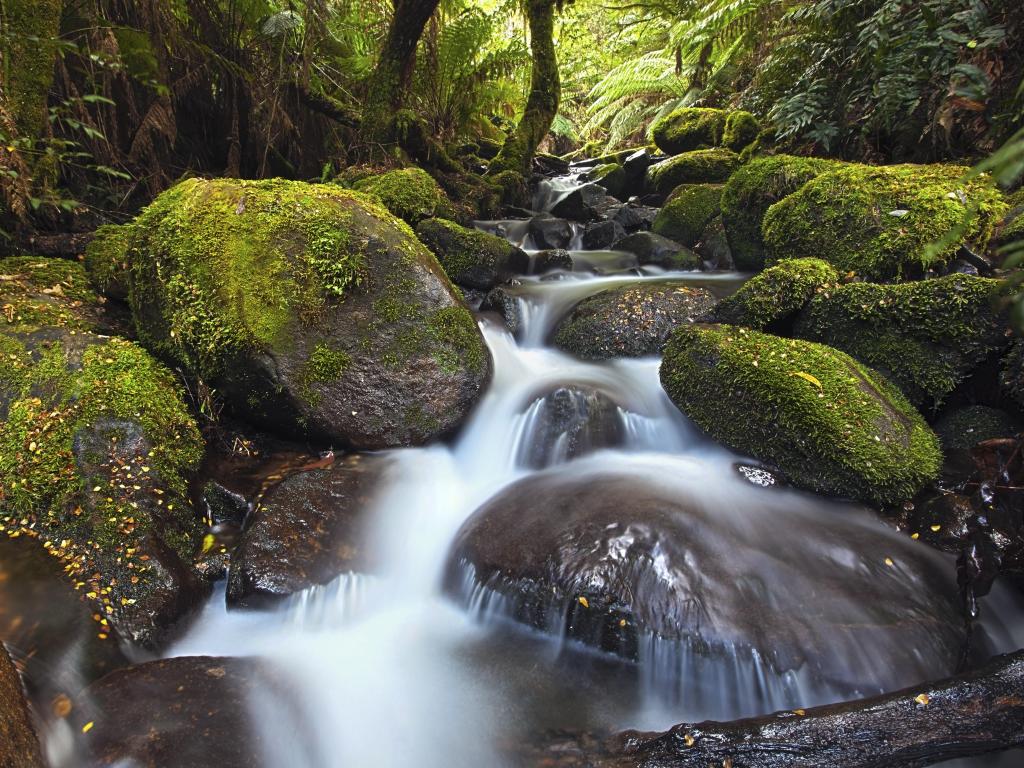 How to get there: Head east out of Melbourne towards Richmond, where you join the Maroondah Highway which you'll follow through Lilydale and the Yarra Valley.
After Healesville continue on the Maroondah Highway along the Black Spur Drive to Narbethong. Then, turn off the highway and head on past Marysville, Cumberland Falls and Cambarville before swinging back west towards the Upper Yarra Reservoir and Dam.
Our highlights: This is a trip where the drive is every bit as special as the destination – we've listed it as a one-day drive but you could easily turn this road trip into a fabulous long weekend.
Right along the route you'll pass the fabulous Healesville Sanctuary, where you can stop off to see Australian wildlife in bushland enclosures.
As you continue along the highway, Black Spur Drive is a beautiful scenic route that makes its way through fern-covered, forested hills. You'll follow this road as you head from Healesville to Narbethong.
At Mount Donna Buang, right at the heart of Yarra Ranges National Park, you can head up to the canopy to experience a bird's eye view from the stunning Rainforest Gallery observation platform. You can hike up to the peak of the mountain too, for amazing views across the national park.
Back at ground level, take your pick of other rainforest hikes. The O'Shannassy Aqueduct Trail is a relatively easy option that stretches for 30 km through the forest, though most walkers just follow a short stretch.
If you're up for a challenge, you should definitely consider the 10-hour trek from Donna Buang to Dom Dom Saddle (not a route for beginners).
Bonus: With more than 300 vineyards in the Yarra Valley, wine connoisseurs might want to make a separate trip to try them all out.
Our travel tips: There are several ways to approach Yarra Ranges National Park, and the route we've suggested actually takes you through parts of the park before reaching its end point at Upper Yarra Reservoir.
So, take your time to explore the atmospheric fern-covered hills you'll be passing along the way on this fantastic short road trip.
Click here to go back to the top.
Weekend trips from Melbourne (3-5 hours each way)
Melbourne is such a great city that there's plenty to fill a weekend here, but if you fancy a lake or mountain getaway the great news is that you have two amazing options which you can get to for a weekend.
7. Mount Buller Ski Resort, VIC
3 hours 15 minutes from Melbourne (240 km)
Why you should visit: With more visitor accommodation than any of the other ski resorts in Victoria, you'll be able to enjoy the apres-ski buzz as well as the stunning alpine views you'll get from the slopes.
It's much cooler up here than in the city so it's a great place to get a break from Melbourne's summer sun.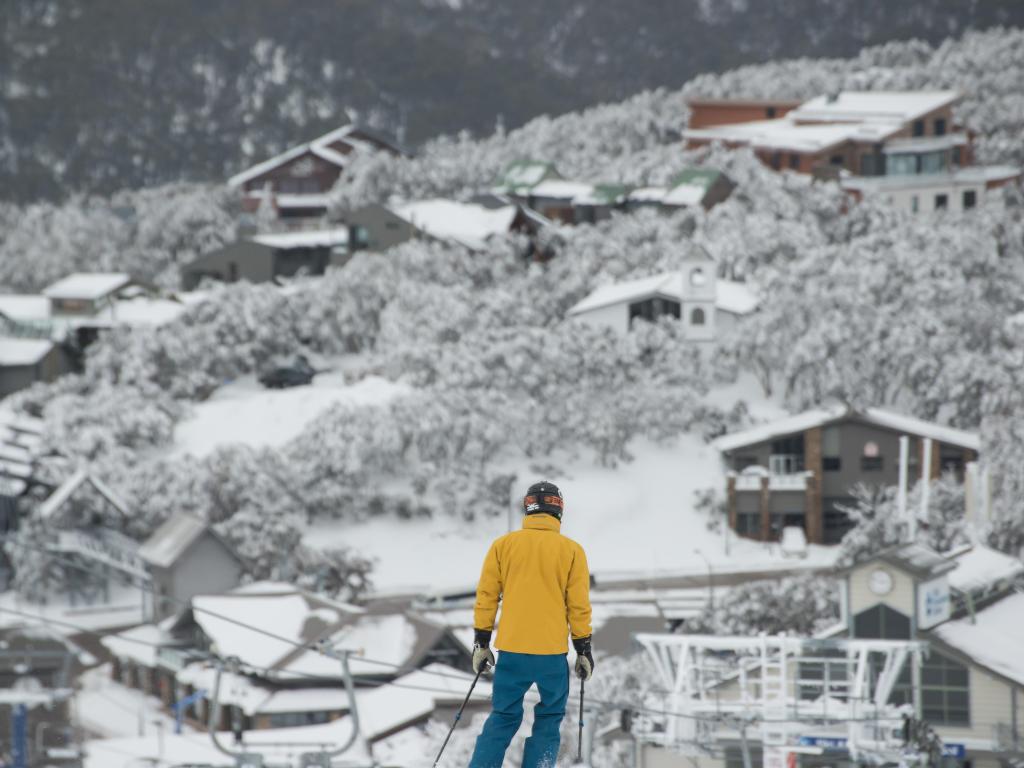 How to get there: Take M3 east out of the city and pick up the Maroondah Highway for a few km before joining the B300 heading north just after Black Springs.
You'll follow this road for another hour or so, past some of the Yarra Valley wineries and on through Killingworth and Merton. At Bonnie Doon you'll cross the northern end of Lake Eildon, before making your way through Mansfield and Merrijig as you approach Mt Buller.
Our highlights: In the winter, as well as downhill skiing, Mt Buller offers a wide range of snow-based activities, from tobogganing, snowboarding and snowshoeing to unforgettable sled dog tours.
In summer, you can hit the slopes to hike, mountain bike or horse ride. You also have the option of seeing the mountains and the goldfields from a different perspective on an amazing hot-air balloon ride or even a helicopter trip.
Whatever the season, in Mansfield you can visit the local winery, breweries and distillery, or take your pick at the farmer's market – something for every taste.
Bonus: Long before it started to grow into the fabulous ski resort you see now, the area around Mt Buller was used as a hideout for infamous bushrangers.
Our travel tips: There are several rental companies at Mt Buller so it's easy to hire the kit you need. However, the closest ski resort to Melbourne can get pretty busy, so book your lift passes online in advance to guarantee your place.
8. Lake Eildon, VIC
3 hours 30 minutes from Melbourne (190 km)
Why you should visit: With water sports, a national park, bushwalking and stunning views, Lake Eildon is the perfect place to escape the rush of Melbourne. Set out from Melbourne after work and you can relax with a cold drink by the waterfront by the end of the evening.
Along the way, you can visit Lake Mountain Alpine Resort to ski through the winter or hike the slopes when the snow's gone. All year round you'll enjoy amazing views across Yarra Ranges National Park.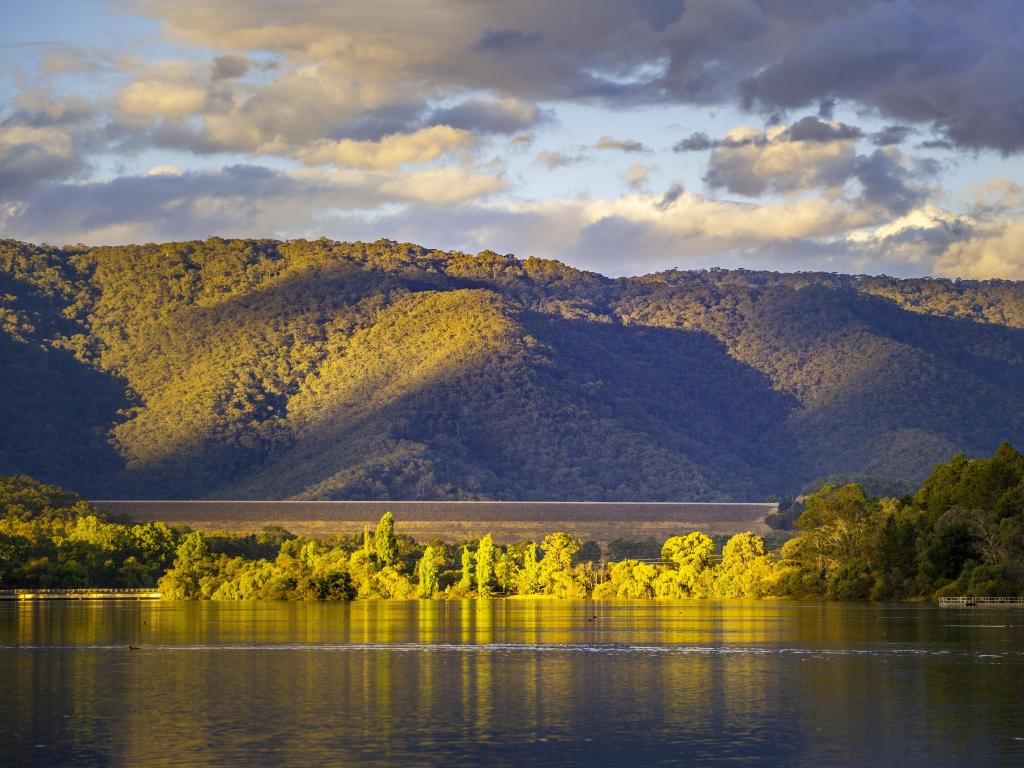 How to get there: Follow M3 then the Maroondah Highway east out of Melbourne, enjoying the winding Black Spur Drive through Yarra Ranges National Park towards Narbethong. At Marysville, turn right towards Lake Mountain.
When you're ready to carry on to Lake Eildon, return along the same road to Marysville then head north to Buxton to rejoin the Maroondah Highway as far as Taggerty. Just before the bridge over the Acheron River, turn right and follow the road to Thornton. From here, the road follows the Goulburn River towards Eildon.
Our highlights: En route to Eildon you'll drive through the Yarra Valley and part of Yarra Ranges National Park – build in some time to your journey to stop and enjoy the wine and the views.
If you're also visiting Lake Mountain Alpine Resort along the way, you can ski during the winter season. If you're not an experienced skier, you can take lessons here or try out snowshoeing.
Once you arrive at the lake, explore Lake Eildon National Park, where you can enjoy bushwalking or time out on the water in beautiful surroundings. There are some great natural attractions to head for – Morris and Fogg's Lookouts both offer fantastic views, and Snobs Creek Waterfall is really impressive
Bonus: There's an abandoned town at the bottom of the lake (which is actually a huge man-made reservoir). When water levels in the lake dropped dramatically due to drought a few years ago, visitors could see the roofs of gold rush town Darlington for the first time in decades.
Our travel tips: Water levels can fluctuate in summer, so check ahead if there's a particular water-based activity that you're planning on doing in a particular place.
The town of Eildon is tiny, but as it's such a popular summer destination it can get quite crowded at peak times. Plan ahead if you need accommodation or if you want to take popular excursions.
Click here to go back to the top.
Long weekend trips from Melbourne (5-8 hours each way)
There are some classic road trips that head out of Melbourne, taking you through beautiful wine country, national parks and along the iconic Great Ocean Road. With up to 8 hours of driving on these routes, you'll probably want to take 3 or 4 days for your trip, especially if you're driving back to Melbourne again to round it off.
9. Warrnambool, VIC
Via the Great Ocean Road
5 hours 10 minutes from Melbourne (350 km)
Why you should visit: This is one of those road trips where the journey really is just as important as the destination. The Great Ocean Road is one of the world's most famous drives, making its way along the cliffs and beaches of the Victoria coast.
It's known for its massive landmarks, especially the Twelve Apostles, but take time to explore the quieter stretches and unspoilt beaches too – Apollo Bay is a particular gem.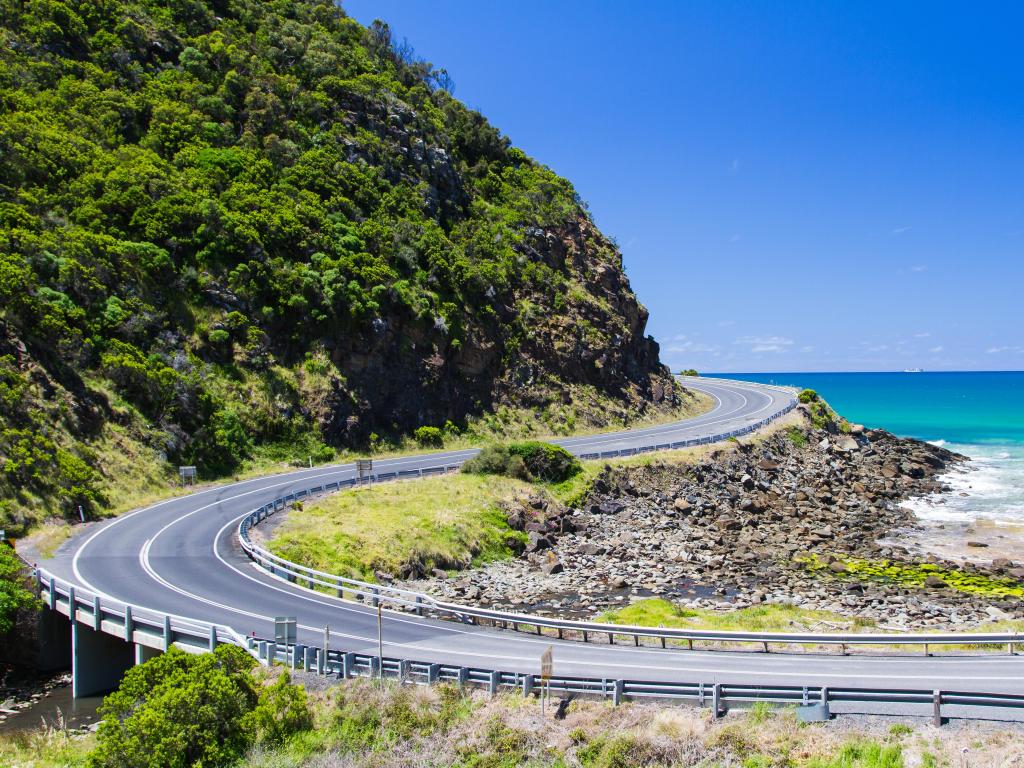 How to get there: Take the motorway out to Geelong then south of the city turn off towards Torquay. From here it's a really simple route – just follow the ocean pretty much all the way to Warrnambool.
Along the way, you'll pass Aireys Inlet, Lorne, Apollo Bay with its long sandy beaches, and then head inland for a few km through Great Otway National Park. Once you hit the ocean again you'll drive past the Twelve Apostles and Peterborough before driving through Mepunga into Warrnambool.
Our highlights: As you get started on your Great Ocean Road adventure, take a break to hike through the ferny forests of Great Otway National Park from Lorne, where you can visit Erskine Falls. You can also take a tour up Great Otway Lightstation for the best views along this rugged stretch of coast.
As you continue along the coast, admire the Twelve Apostles from the Great Ocean Road – many visitors just look out from the viewpoints and road level, but in several places, you can get down to the golden sandy beach too.
It won't come as a surprise to hear that the history of this coastline was shaped by its relationship with the ocean, so once you arrive at Warrnambool head to Flagstaff Hill Maritime Museum to hear the stories of the people who lived and travelled along this treacherous stretch of coast.
If you're feeling active, you can also cycle the Warrnambool to Port Fairy Rail Trail.
Great Otway National Park is right on the route and makes for a really atmospheric stop. Resplendent with ferns and waterfalls, the park also features a rainforest.
Bonus: There are only seven apostles standing at the moment – two have collapsed into the ocean since the turn of the century. Even before that, it's not thought that there have ever been twelve!
Our travel tips: The Great Ocean Road is a really popular attraction and viewing platforms can get crowded. Visit early or late to beat the crowds at weekends and in the summer months.
Visitors recommend the fabulous sunset light which illuminates the Twelve Apostles if you can time your trip to arrive in the early evening.
10. Canberra, ACT and Lake George, NSW
7 hours from Melbourne (700 km)
Why you should visit: This trip takes you to Australia's capital city, Canberra, and past Yass Valley and Murrambateman wine regions, where you can feel the real contrast between the city and the surrounding countryside while you sit at a cellar door and enjoy the view with a glass of wine in hand.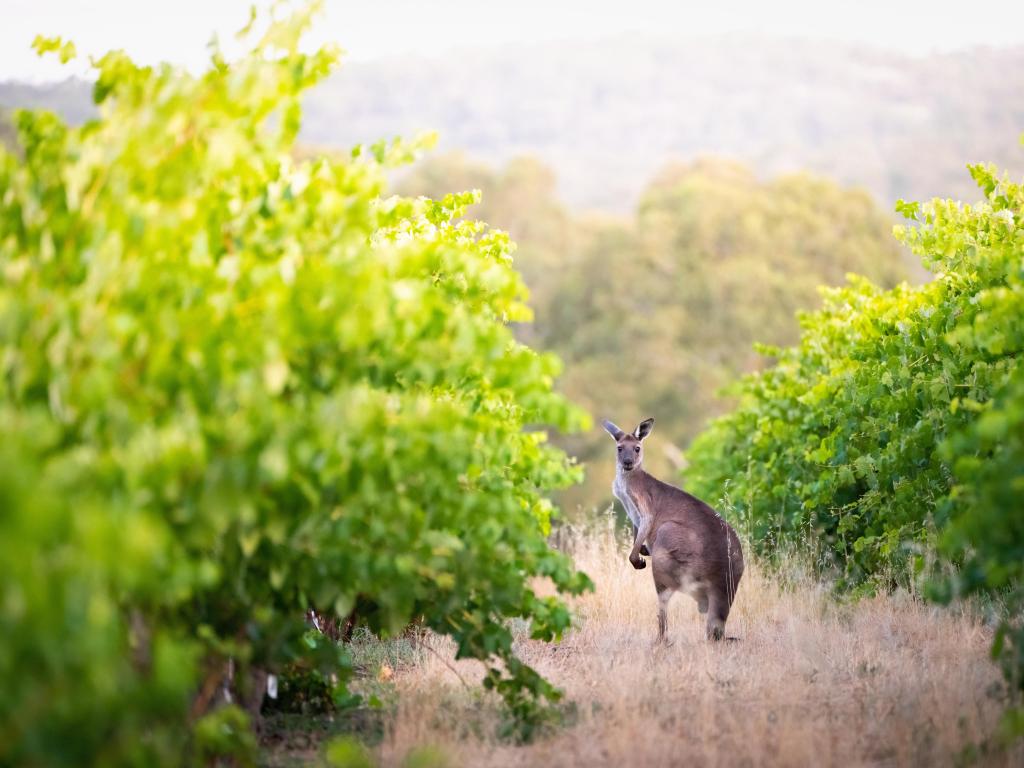 How to get there: Make for the northern edge of Melbourne, where you'll join the M31 Hume Freeway. After nearly 300 km you'll reach the twin towns of Wodonga and Albury and cross the Murray River to enter New South Wales.
Continue on M31 then exit onto Yass Valley Way, which takes you past a number of cool climate wineries, then carry on south along the Barton Highway – you'll find the Murrambateman vineyards just off the highway as you approach Canberra.
To complete your road trip at Lake George, simply follow M23 east out of Canberra.
Our highlights: As you approach Canberra, stop off to explore the wineries and cellar doors of Yass Valley and Murrambateman - they're the perfect place to spend a couple of hours before you head into the city.
Once you arrive in Canberra, you can expect some top-class museums here seeing as you're in the capital city. Canberra Museum and the National Gallery of Australia both house impressive displays. You can even take a guided tour of Parliament House and admire the impressive modern building.
Lake George, a short distance away, is known as the "disappearing lake". It was completely dry for years, but heavy rain meant that by 2021 it had filled up again.
For this reason, it's not known as a water sports destination, but you can enjoy some beautiful hikes looking out across the lake (or lakebed) and visit more wineries.
Bonus: Nobody really knows where the water in Lake George goes, but there are many theories circulating!
Our travel tips: Canberra is known as quite a quiet city. Don't come expecting wild nightlife, instead use your evenings to enjoy some of the city's fabulous restaurants.
READ MORE - Road Trip from Melbourne to Canberra
11. Adelaide, SA
8 hours from Melbourne (730 km)
Why you should visit: Adelaide is known for its festivals, which run throughout the year. You'll catch the Adelaide Fringe in February, Womadelaide and the Adelaide Festival in March, the Beer & BBQ Weekend in July, and the OzAsia Festival in spring.
A road trip from Melbourne to Adelaide will take you through beautiful scenery before arriving at one of the most iconic and vibrant cities in the country.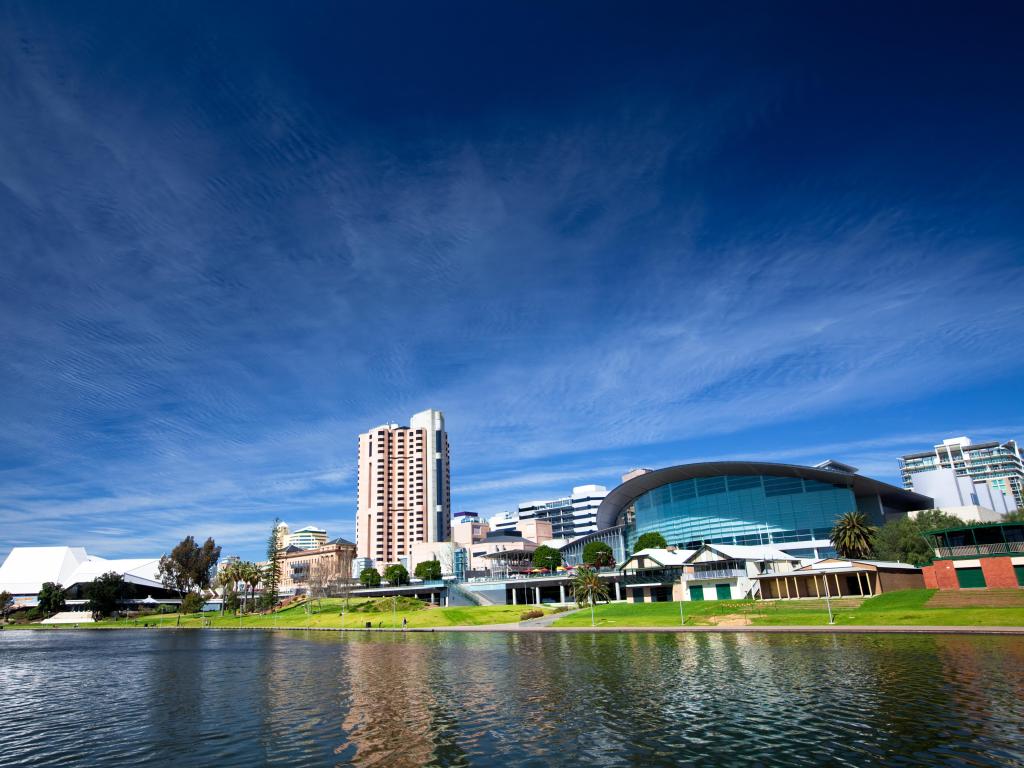 How to get there: Join M8 Western Freeway on the western edge of Melbourne and drive past Ballarat, Lake Burrumbeet, and Ararat, where the road becomes A8.
On this next stretch of the drive, you'll skirt around Grampians National Park, after the town of Horsham you can detour into Little Desert National Park. The highway will then take you through Murray Bridge, Mount Barker and the quaint German town of Hahndorf before bringing you into Adelaide.
Our highlights: Along the way, detour into Grampians National Park, where you can explore the beautiful sandstone landscapes and Aboriginal history of these mountains – they're particularly lovely in the spring when the wildflowers burst into bloom.
Once you arrive in the city, you can enjoy some amazing museums and open spaces. The Art Gallery of South Australia is one of the best in the country and includes a good collection of Aboriginal art. Himeji Gardens in Adelaide are a great – and free – place to take a walk and find some zen calm.
From Adelaide, take a tour out to the beautiful Barossa Valley wine region to try some of the punchy Shiraz that the region is world famous for.
Hahndorf, another short drive out of the city, is a charming little town which embraces its German heritage, with pubs, a brewery, boutique shops, and another opportunity to try the region's wines.
Bonus: Just before you reach Adelaide, you'll pass Murray Bridge. Try to arrive here in the late evening, as it's one of the best places in Australia for stargazing. You'll be able to enjoy an unforgettable view of the stellar landscape.
Our travel tips: Adelaide doesn't get snow, but winter temperatures can still drop close to freezing, so pack warm clothes if you're visiting from June to August.
Click here to go back to the top.
Longer trips from Melbourne (8+ hours each way)
If you're looking for a real adventure, then you have some amazing choices for longer road trips starting in Melbourne. Some, like the drive from Melbourne to Sydney or Brisbane, are really well-known, and others, like the road trip to Lake Bumbunga, take you further off the beaten track.
And we couldn't write this list without including some of the really big road trips that Australia is famous for. Starting in Melbourne you can make the absolutely epic drives to Uluru, Darwin and Perth, taking you across vast stretches of this amazing country along the way.
12. Lake Bumbunga, SA
12 hours from Melbourne (1000 km)
Why you should visit: This vivid pink salt lake is a really stunning attraction, which is always changing depending on the weather and the seasons. Australia has several pink lakes, but Lake Bumbunga is one of the easiest to visit, and makes for some unforgettable views.
The route also takes you to Murray-Sunset National Park, Victoria's biggest, where you can head out to explore the wilderness and experience the park's own pink lakes.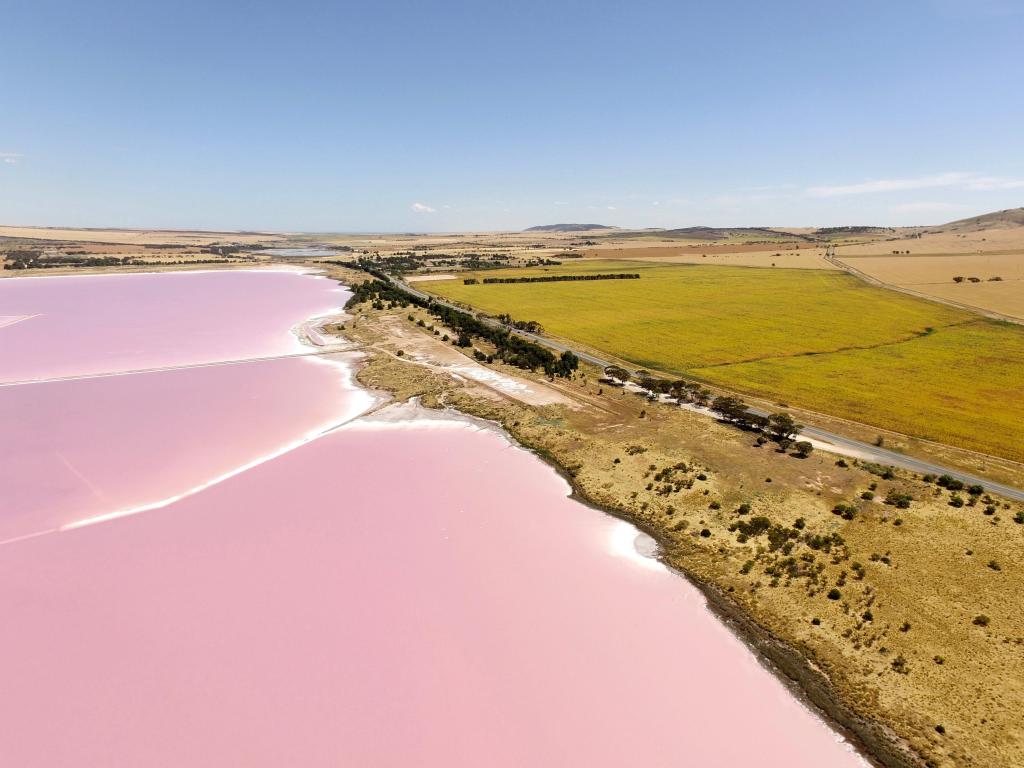 How to get there: Follow the Calder Highway (M79/A79) north past Bendigo then on past Teddywaddy and Wycheproof. When you reach Ouyen, turn onto the Mallee Highway and follow it as far as Linga.
From here you have two options. If you have a 4WD vehicle and a sense of adventure, you could continue right across Murray-Sunset National Park, then pick up A20 and head east towards Monash.
Otherwise, you can drive into the national park from Linga to visit the Pink Lakes and enjoy the stunning landscapes, then continue along the Mallee Highway to Pinnaroo, from where you can also head north to Monash.
To complete the drive, follow B64 past Morgan and Maude, then at Burra, turn off and head to Hanson. From here, it's a short drive through Clare and Blyth to reach Bumbunga Lake.
Our highlights: Follow one of the hiking trails around Pink Lakes, which are one of the most easily accessible parts of Murray-Sunset National Park. Marked trails give you a real flavour of this rugged and wild natural area.
Enjoy the views over the pink water of Lake Bumbunga from the shore or from viewing platforms. During dry spells parts of the lake dry up and you can walk across the lakebed. Don't forget to bring your camera to capture this unforgettable landscape.
When you've finished exploring the lake, you might also like to head out to nearby Clare Valley to taste some of the fantastic wines that the region produces.
Bonus: Watch out for a cousin the Loch Ness Monster, spotted regularly by travellers in the lake!
Our travel tips: Murray-Sunset National Park is absolutely stunning, but some areas can only be visited in dry weather – check local advice for up-to-date information on conditions.
13. Sydney, NSW
12 hours 50 minutes from Melbourne (1060 km)
Why you should visit:Sydney is Australia's most popular city for tourists, and with its iconic landmarks, beautiful waterfront location, brilliant beaches and world-class galleries, it's easy to see why. Nowhere on earth can compare.
You will be travelling on the famously scenic Princes Highway, which takes in some amazing coastal locations, including Jervis Bay, Eden and Batemans Bay.
Even though they're really popular, as you travel across the region it's easy to feel like you're on an adventure off the beaten track if you're here outside peak season.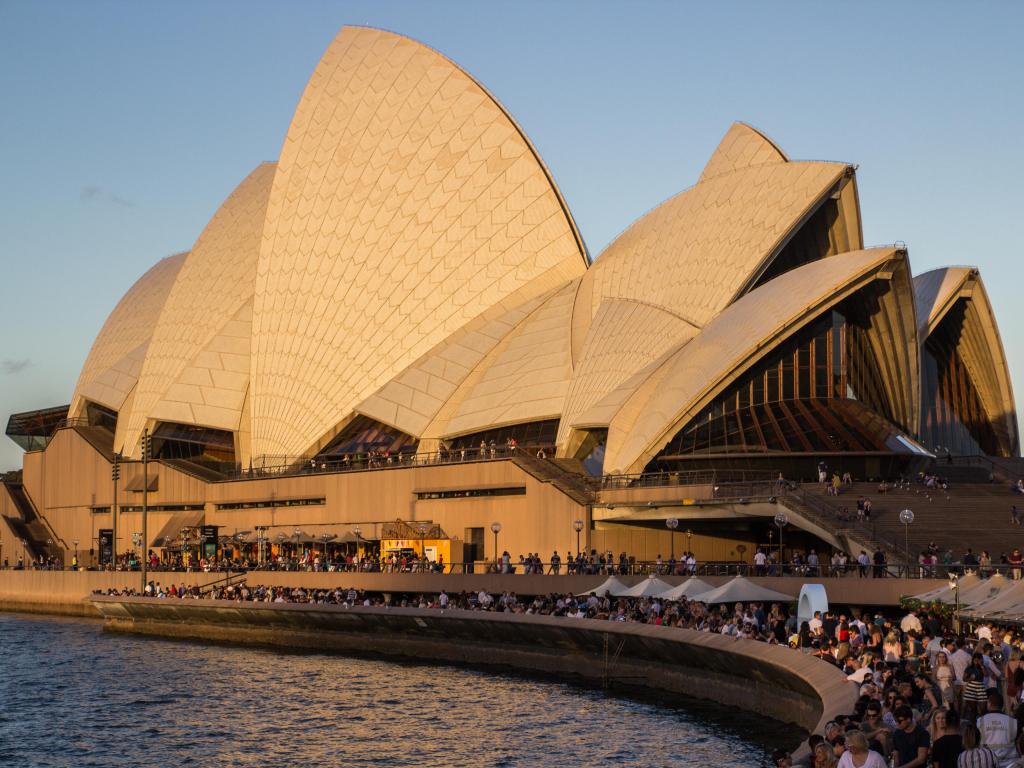 How to get there: This is a long but easy-to-navigate route, which follows the Princes Highway almost all the way to Sydney.
Take M1 to Traralgon, where it becomes M1. Make your way around the north shore of Lake Wellington via Myrtlebank and Perry Bridge, before heading down to Paynesville. Heading back around Jones Bay, rejoin A1 at Bairnsdale and follow it to the NSW border.
The next stretch of the route takes you past some fabulous coastal towns, including Eden, Batemans Bay and Kiama, and you can detour to Jervis Bay too. From Shellharbour, continue on M1 through Royal National Park to reach Sydney from the south.
Our highlights: You'll be spoilt for choice when it comes to finding things to do in Sydney, but here are some ideas to get you started.
Sydney's iconic ferries depart from Circular Quay and will take you to many other parts of the city. Take one direct to Taronga Zoo, across to Manly, or round to many of Sydney Harbour's best beaches.
For the ultimate thrill-with-a-view, you can climb the iconic Sydney Harbour Bridge. Or for a more sedate outlook across Circular Quay and Sydney Harbour, the Museum of Contemporary Art, one of the city's world-class galleries and museums, has a fantastic rooftop terrace.
For some time out away from the crowds with more fabulous views across Sydney Harbour, head to the Royal Botanic Gardens. Or get a taste for Sydney's history with a trip to Hyde Park Barracks. The excellent audio tour tells the story of the city, the nation and of course the building.
Bonus: The Opera House is an unmissable Sydney icon, but challenges during its construction meant that it came in at nearly 20 times the expected budget.
Our travel tips: Traffic in Sydney can be notoriously challenging, so think carefully about your accommodation choice if you're staying in the city – look for somewhere that's not too far from the major routes, and with guaranteed parking.
READ MORE - Road Trip from Melbourne to Sydney
14. Brisbane, QLD
18 hours 10 minutes from Melbourne (1770 km)
Why you should visit: One of the most iconic drives in Australia, this is a road trip for lovers of sun, sea and surf, which culminates in the fabulous city of Brisbane. You'll take in some of Australia's best-known sea views, as well as being able to spend time in Sydney.
Brisbane isn't just an impressive urban destination, it's a great place to head if you're interested in spotting some awesome wildlife. Watch out for whales making their own trip through Moreton Bay, and of course, koalas and kangaroos back on land.
Plus, along the way you can detour into a number of wine regions including Hunter Valley and the Granite Belt.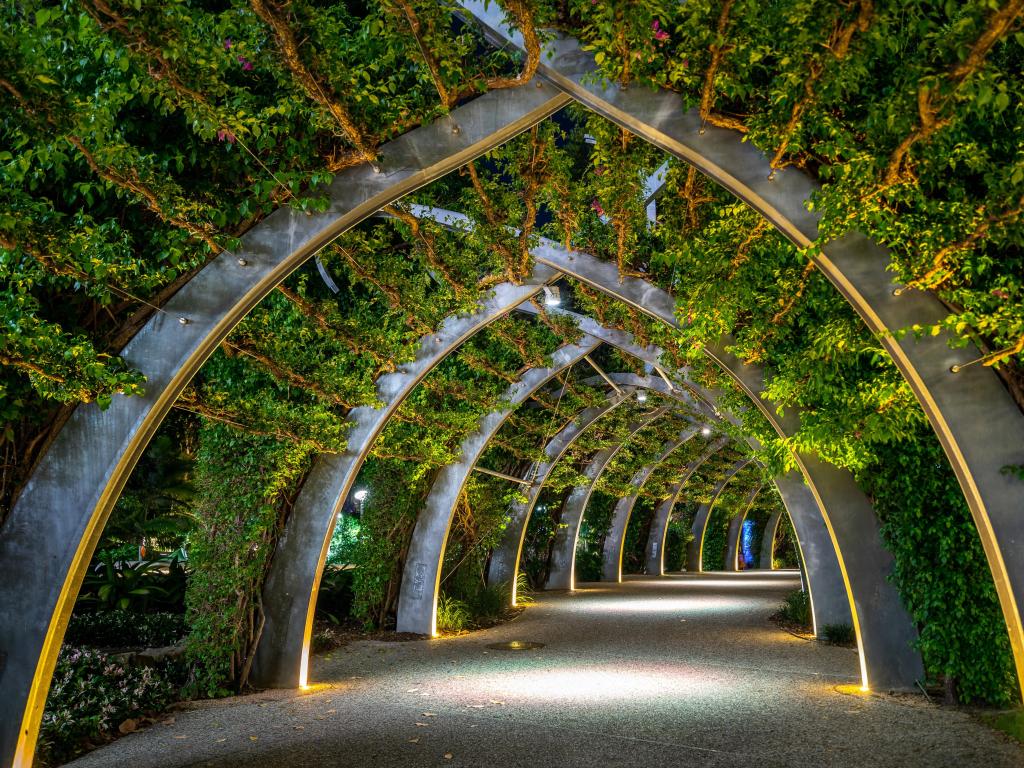 How to get there: Take the M31 right the way across Victoria, through Albury and Wodonga then on past Goulburn and Bowral in NSW.
Enjoy some time in Sydney then hop onto the Pacific Highway (M1/A1) which, except for any detours you choose to make, will take you all the way to Brisbane. Along the way you'll pass coastal classics like Port Macquarie, Coffs Harbour and the fabulous Byron Bay.
Our highlights: After the long drive, take some time to stretch your legs with a stroll through Brisbane's laneways, where you'll find fabulous food and amazing street art.
You can also chill out in the riverside district of South Bank, where you can ride the Brisbane Wheel. Then climb Story Bridge for more great views out over the river.
Take your pick of museums and galleries in Brisbane – there's the Queensland Museum, Queensland Gallery of Modern Art, and Sir Thomas Brisbane Planetarium, among others.
For some really serious surf, take the ferry across to North Stradbroke Island, where you'll find beaches stretching up to 30 km in length. Check local information as lifeguard patrols are limited on some beaches.
Bonus: The iconic Lamington, named after a former Governor of Queensland, originated in Brisbane in the 19th century and its popularity has been unrivalled ever since.
Our travel tips: The city of Brisbane is actually around 15 km from the ocean, so it doesn't have the same fabulous beaches you'll enjoy as you make your way here along the coast – you'll have to head out of town for that or visit beautiful man-made downtown Streets Beach.
15. Uluru, NT
25 hours from Melbourne (2330 km)
Why you should visit: Uluru is one of the great icons of the Australian continent, and this road trip rightly celebrates it as the culmination of an unforgettable outback drive. This huge sandstone monument has long been a sacred meeting point for indigenous Australians.
You'll also get to spend time in Adelaide, a beautiful waterfront city, or immerse yourself in the wineries of nearby Barossa Valley.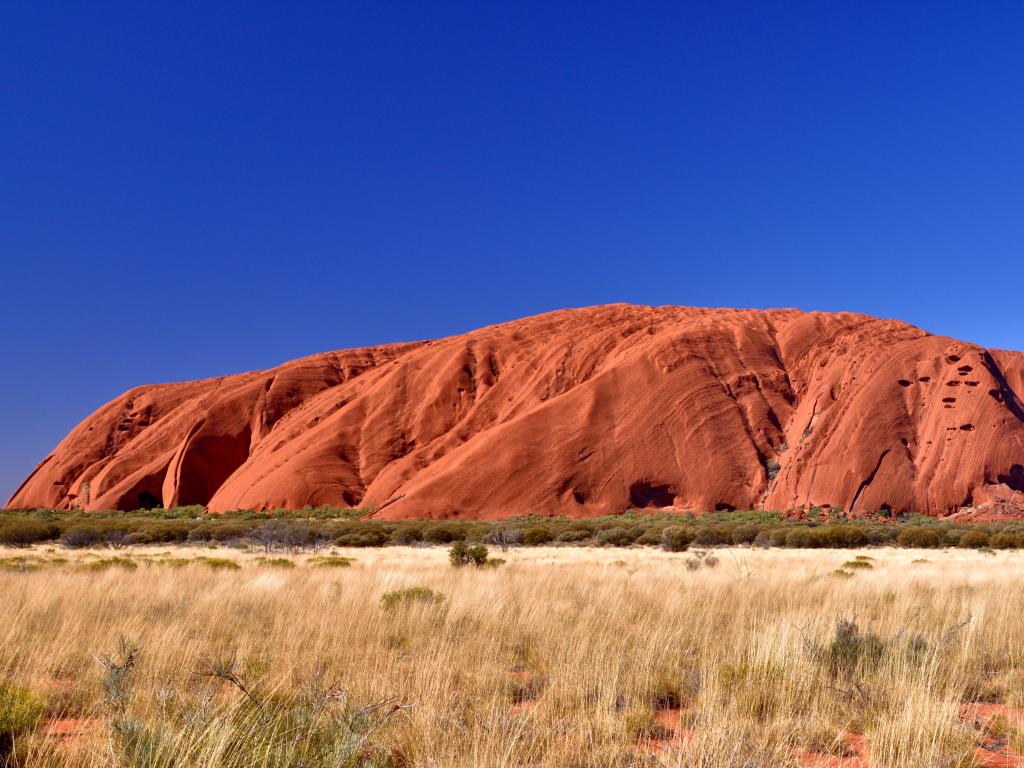 How to get there: Take M8/A8 Dukes Highway all the way to Adelaide, then head north to Port Augusta where you'll join A87. You'll follow this road, the Stuart Highway, for over 1000 km, through Coober Pedy and Indulkana.
After crossing into the Northern Territory, your next waypoint is Ghan, where you should turn left and follow the Lasseter Highway out towards Uluru.
Our highlights: The best thing about a trip to Uluru is that you can experience it in so many different ways. Why not begin by making a (very) early start and watching the sunrise – a really stunning spectacle as the sun lights up the vivid red rocks?
As the morning progresses, you can follow the 10km Base Walk right way around the monolith, or head out to the massive domes of nearby Kata Tjuta. These are also sacred sites, and you can follow some challenging hikes to see them more closely.
To end a day at Uluru, there are a number of places to enjoy dinner by starlight. Expect a menu of local specialities like kangaroo or emu.
Until 2019 it was possible to walk up to the top of Uluru, but this is no longer allowed as it's considered disrespectful of the culturally significant site.
Our travel tips: Start early if you're visiting in summer – temperatures can get close to 50 degrees Celsius in the middle of the day, which makes hiking much less enjoyable. Make sure you're prepared for your walk and always carry plenty of water.
READ MORE - Road Trip from Melbourne to Uluru
16. Darwin, NT
39 hours from Melbourne (3750 km)
Why you should visit: This is one of the great cross-continental drives, taking you from south to north of this vast country. It's one of the ultimate outback adventures – exactly the kind you picture when you think of an epic Australian road trip.
You get to visit Alice Springs, the gateway to exploring the Red Centre of Australia and considered by many to be the country's spiritual centre. You can explore the MacDonnell Ranges or just sit back and enjoy the town's arts scene.
How to get there: As with the route to Uluru, you'll head first to Adelaide on the Western Highway then travel north on the Stuart Highway via Port Augusta.
After crossing into the Northern Territory you'll travel through the central city of Alice Springs, then keep on going for over 1400 km, past Warumungu and Daly Waters.
Here, the road merges with National Highway 1, which you should follow north past Elsey National Park, Margaret River and Humpty Doo, before arriving in Darwin.
Our highlights: Darwin has a wet season and a dry season, and from May to October (dry season) an evening market runs on Mindil Beach with delicious street food options and live entertainment. This is just one of the fabulous foodie options you can enjoy in the city.
Thrill seekers can swim with Darwin's famous Saltwater Crocodiles at Crocosaurus Cove (in a safe but scary diving cage). It's also possible to stay firmly on dry land to meet the crocs if swimming with them doesn't appeal.
For a more traditional experience, the Northern Territory Museum & Art Gallery includes art and history displays, including many Aboriginal works, if you want to find out more about the region.
In 1942 there was a huge Japanese bombing raid on Darwin – more bombs were dropped on the city than on Pearl Harbor. At the immersive Defence of Darwin Experience, you can learn more about the city's World War II history, and what life was like for local people.
Bonus: In case you're looking for an excuse to extend your trip, Darwin is closer to Bali (2 hours 40 minutes) than Sydney (4 hours 15 minutes), so why not bring your passport and take this short hop by plane to see another fabulous destination?
Our travel tips: There are more crocodiles than humans in Darwin, and they don't make good swimming buddies, so resist the urge to cool off as you pass by rivers and lakes – check for local advice on where it's safe to swim. This even applies to ocean beaches. Instead, head to Darwin City Lagoon for a croc-free dip.
For more information about the road trip from Melbourne to Alice Springs, please follow the link below.
READ MORE - Road Trip from Melbourne to Alice Springs
17. Perth, WA
39 hours from Melbourne (3620 km)
Why you should visit:This route from Melbourne to Perth lets you appreciate two of Australia's most impressive attributes – its vast size and amazing coastline. You can even see whales migrating along the southern coast!
You'll cross the massive Nullarbor Plain, where you can see the amazing cliffs stretching out along the Great Australian Bight.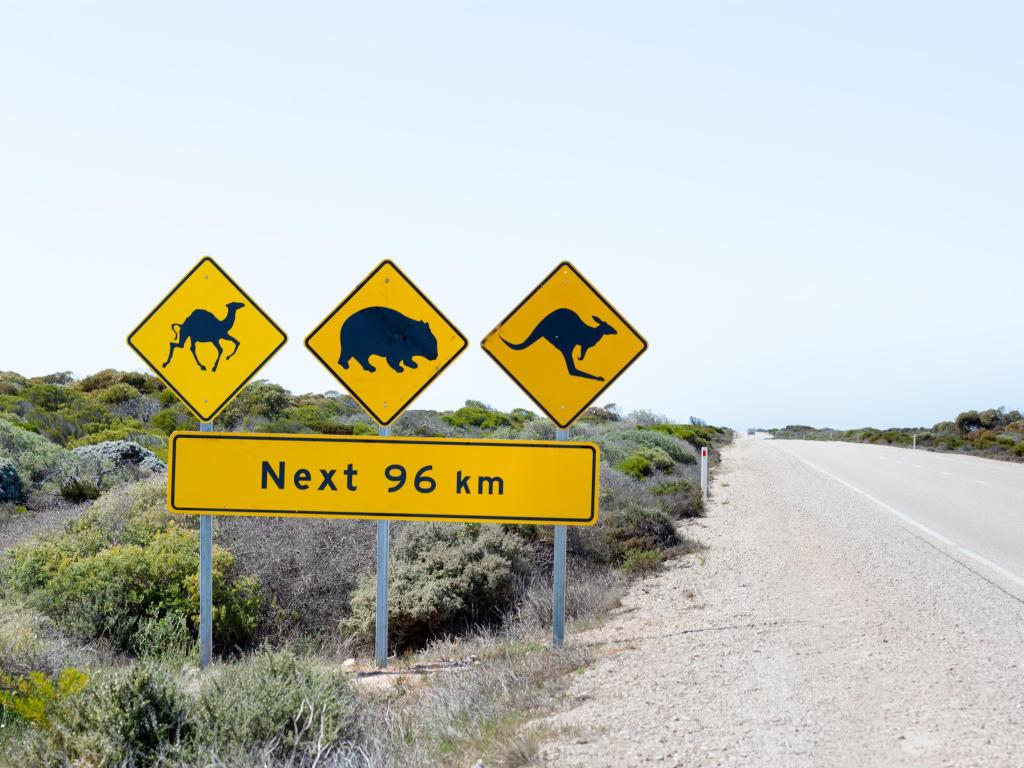 How to get there: Head west to Adelaide then around the Spencer Gulf to Port Augusta. From here, follow A1, which will take you past Ceduna, across the Nullarbor Plain, then into Western Australia. Pass by Nuytsland Nature Reserve and Fraser Range.
At Norseman you'll bear left to head back to the coast at Esperance. At Ravensthorpe, turn onto State Route 40 which passes Lake King Reservoir and Wave Rock. You'll eventually approach Perth via Helena National Park and Jarrahdale State Forest.
Our highlights: Before setting out across the Nullarbor Plain, take a break in Ceduna for a fabulous seafood meal looking out across the ocean.
After your long drive, you'll be ready for some relaxation, so visit one of Perth's amazing beaches. City Beach is the most easily reached but be aware that strong winds can build up during the day.
Hop on a ferry across to Rottnest Island, where you can enjoy more beautiful beaches – pack your snorkel – and get up close with one of the island's native Quokkas. You can also take a tour of the Swan Valley wineries which aren't far out of the city.
The Eyre Highway, which you'll follow for 1000 km across the Nullarbor Plain, is said to be the longest, straightest road in the country. As you head west you could play a round on the world's longest golf course – with holes in Ceduna and Kalgoorlie, you'll have to travel over 1300 km to bag all 18 holes.
Our travel tips: This is a long trip that shouldn't be undertaken without preparation. Make sure your vehicle is ready for the drive and keep stocked up with supplies as there are some really, really long stretches between fuel stations and food.
READ MORE - Road Trip from Melbourne to Perth