Road Trip from Denver to Taos
If you want to get away from the hustle and bustle of the city, the road trip from Denver to Taos is just the adventure you have been looking for. Driving through the majestic mountains of Colorado, you will get to admire the historic adobe charm of Taos, tucked into the Sangre de Cristo Mountains.
The 330-mile road trip from Denver to Taos will take 6 hours to complete. On the way, you can visit Colorado Springs, Cañon City, Idaho Springs, Breckenridge, Buena Vista, Browns Canyon, Salida, Poncha Springs, Alamosa, and Garden of the Gods.
From the rugged Colorado Rockies to the plains of New Mexico, this is a road trip of striking contrasts. Read on below to learn more about the best routes, top highlights, the best places to stop along the way, and the best seasons to make the drive.
How far is Taos from Denver, and how long will the road trip take?
Comparison of road trip routes between Denver and Taos

| Route | Distance | Driving Time |
| --- | --- | --- |
| The Colorado Springs Route | 330 miles | 6 hours |
| The Breckenridge Route | 330 miles | 6 hours |
The Colorado Springs Route covers approximately 330 miles and takes around 6 hours to complete without any significant detours.
Choosing the alternative Breckenridge Route doesn't vary much in terms of distance or duration, as this journey also spans about 330 miles and takes roughly 6 hours before reaching Taos.
While this trip can comfortably be driven in a day with two drivers, there is simply so much to see and do along the way, so we recommend spreading it over 2-3 days.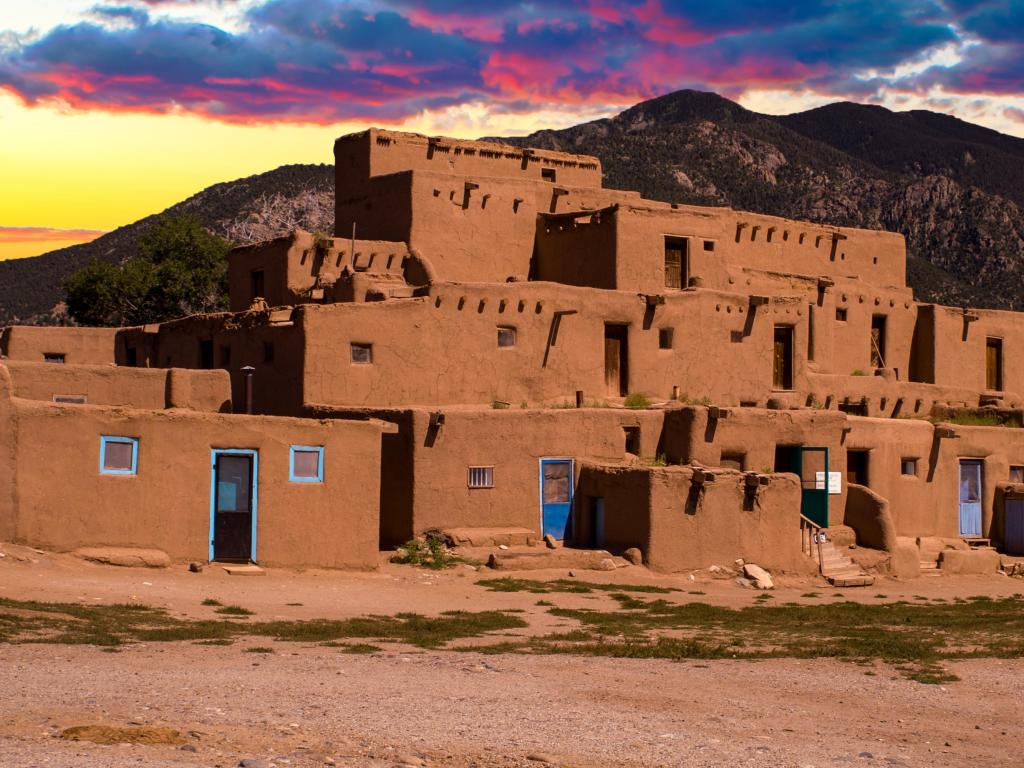 Best road trip route from Denver to Taos
While the Colorado Springs and Breckenridge Routes offer mesmerizing views, the communities and sights along the way will differ. Which route you choose will depend on what you want to see the most.
The Colorado Springs Route will bring you through fewer high mountains than the alternative route, but will still have plenty of inspirational views along the way.
Notably, this route offers the chance to witness the surreal beauty of the Garden of the Gods and other natural wonders near Colorado Springs.
If you're willing to venture slightly off the track, the Great Sand Dunes National Park and Preserve is a must. It is the perfect place for any adventure seeker, and you can even ride the dunes with a sled if you are up for that.
On the other hand, the Breckenridge Route brings you high up into the awe-inspiring mountainous terrains of Colorado. As you travel through, you'll be captivated by breathtaking peaks, gorges, tranquil rivers, and pristine lakes. You will get plenty of chances to hit the slopes, too!
The journey gets a touch of charm with the serene small towns you'll pass, including Buena Vista and Alamosa. An added allure of this route is the opportunity to explore the famous Breckenridge Ski Resort.
As with the Colorado Springs Route, you can access the Great Sand Dunes National Park and Preserve on this route. Other than that, it's a time to kick back and enjoy the scenery.
How to drive from Denver to Taos
The map above shows our suggestions for the best road trip routes between Denver and Taos. Keep reading for detailed descriptions of both routes, where to stay on either, and the best things to do on the way.
The Colorado Springs Route
Setting out from Denver, you'll head south on Interstate 25 (I-25). Driving through Monument on the interstate, you'll enter Colorado Springs. Here, you can experience the Garden of the Gods, an astonishing natural area that can't be missed.
Driving further south, you'll reach Cañon City. As you proceed, veer slightly off the beaten path by heading southwest to Rye, where the eccentric Bishop Castle awaits.
Walsenburg is the next destination, found by following CO-10 E. En route, visit the Walsenburg Mining Museum and learn about the tales of Colorado's rich mining history.
Continuing south, the Fort Garland Museum & Cultural Centre in Alamosa offers a glimpse into the area's cultural past. Soon, you'll spot the stunning Culebra Rangen before entering New Mexico and reaching your destination in Taos.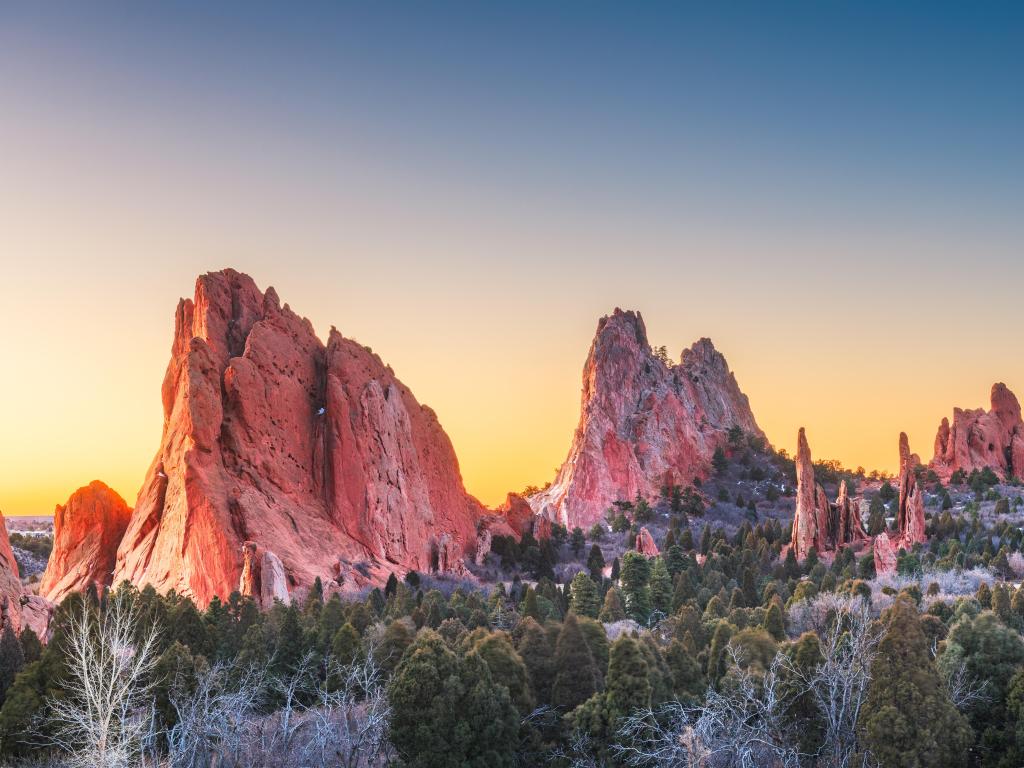 The Breckenridge Route
From Denver, head west on I-70. This road brings you to Dinosaur Ridge, a prehistoric wonder that's well worth a visit.
Continuing west on I-70, you'll soon arrive at Idaho Springs, a charming town filled with rich mining history. Further along, the Georgetown Loop Railroad in Georgetown will give you a scenic ride into Colorado's railroad legacy.
Following your rail experience, head towards Dillon Reservoir, a magnificent body of water surrounded by Colorado's mountain landscapes. A little further on the route lies the town of Frisco, where the Frisco Adventure Park beckons with an array of recreational activities.
Venturing south, you'll enter beautiful Breckenridge. This town, with its alpine aesthetics, is home to the renowned Breckenridge Ski Resort.
As you push forward, the Hoosier Pass provides panoramic vistas of Colorado's mountain majesty. From here, head to the town of Buena Vista, where you can visit the Buena Vista Heritage Museum.
Resuming your journey southward to Salida. Here, you can enjoy its historic downtown and the warmth of the Salida Hot Springs Aquatic Center.
Poncha Springs is your next waypoint, a lovely stopover before getting to Taos. The Rio Grande Scenic Railroad in Alamosa offers a nostalgic experience before you reach Taos.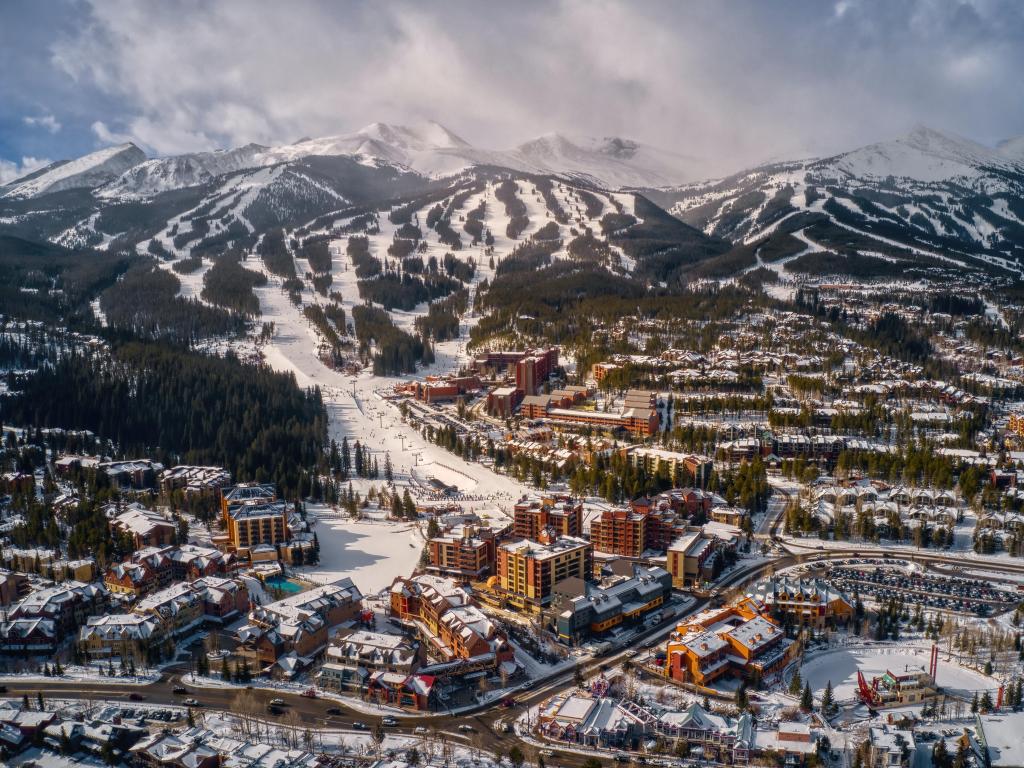 Best places to stop between Denver and Taos
With so much to do and see along the way, you're going to want to make a couple of stops. Below are our top stopover points, so you can rest well and get to see all the amazing highlights you can.
Walking in the air in Cañon City
Cañon City is the ideal place to take a break on the Colorado Springs Route from Denver, about 2 hours into the journey. The city's historic charm and the backdrop of the rugged Colorado landscapes will become a highlight of your trip.
One of this route's top highlights is undoubtedly the Royal Gorge - a canyon carved over eons by the Arkansas River. The breathtaking vistas, a gondola ride across its span, or a train journey along its base are some of its highlights.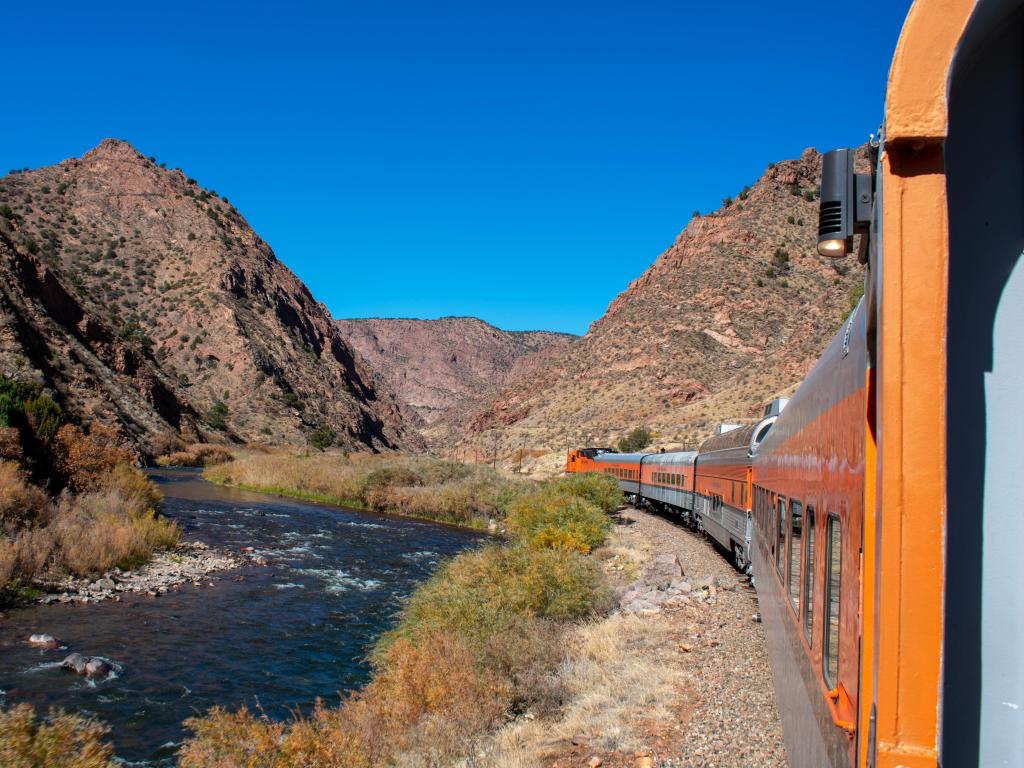 To learn more about the Royal Gorge Bridge, you can check out our comprehensive guide. This is America's Highest Suspension Bridge, where you will feel like you are walking in the air. Another remarkable attraction here is the Royal Gorge Route Railroad.
When in Cañon City, we recommend staying at the Royal Gorge Cabins. These cozy cabins, nestled close to the region's iconic landmarks, blend comfort with an immersive nature experience. Their patios come with firepits, offering a unique way to soak in the vast Colorado night sky.
Royal Gorge Bridge and Park and the famous railroad are just short drives away, ensuring you're always close to the action. After a day of exploration, come back to the cabins for the cozy fireplaces or dinner at the popular restaurant on site.
Let your inner adventurer out in Buena Vista
Buena Vista is a fantastic stop on the Breckenridge Route from Denver, positioned roughly 3 hours into the drive. Surrounded by the Rocky Mountains and sitting in a scenic valley, this town showcases small-town America at its most beautiful.
Central to this route is Buena Vista's unparalleled outdoor adventures. The town is famous for its exhilarating whitewater rafting experiences.
For those seeking a mix of tranquility and thrill, check out one of the many world-class hikes. These trails come in all skill levels, so you'll be guaranteed to have fun.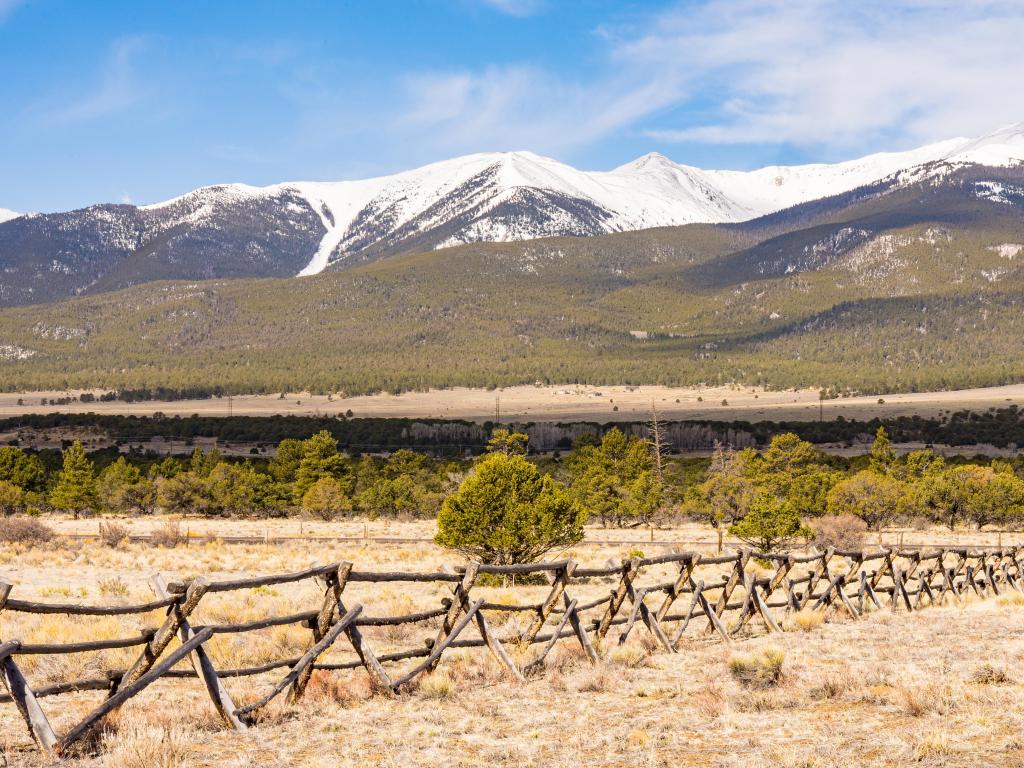 Speaking of relaxing, the area is also known for its Cottonwood Hot Springs, the perfect place to rest in nature. Nearby, Browns Canyon National Monument will be another unforgettable destination with its breathtaking views.
While in Buena Vista, our top pick for staying the night is the beautiful Surf Hotel & Chateau. This boutique gem stands out with its majestic views and the gentle sounds of the nearby Arkansas River.
Perched beside the Buena Vista Whitewater Park, you'll get to experience one of the most stunning locations in the Rockies. If you want to step out and see something amazing, the Buena Vista Heritage Museum is a mere 15-minute stroll away.
The hotel's proximity to the vibrant South Main Town Square ensures you're never far from local events, while the on-site restaurant serves incredible dishes and a daily happy hour.
Where to stay when you reach Taos
Taos, renowned as one of America's most distinguished Art Colonies, will welcome you with its charm and deep cultural roots. Not only is Taos a UNESCO World Heritage Site, but its cluster of historic adobe buildings makes it memorable.
Beyond its art and history, Taos has carved its niche as a top-tier ski resort surrounded by awe-inspiring landscapes that seem to leap out of a painting.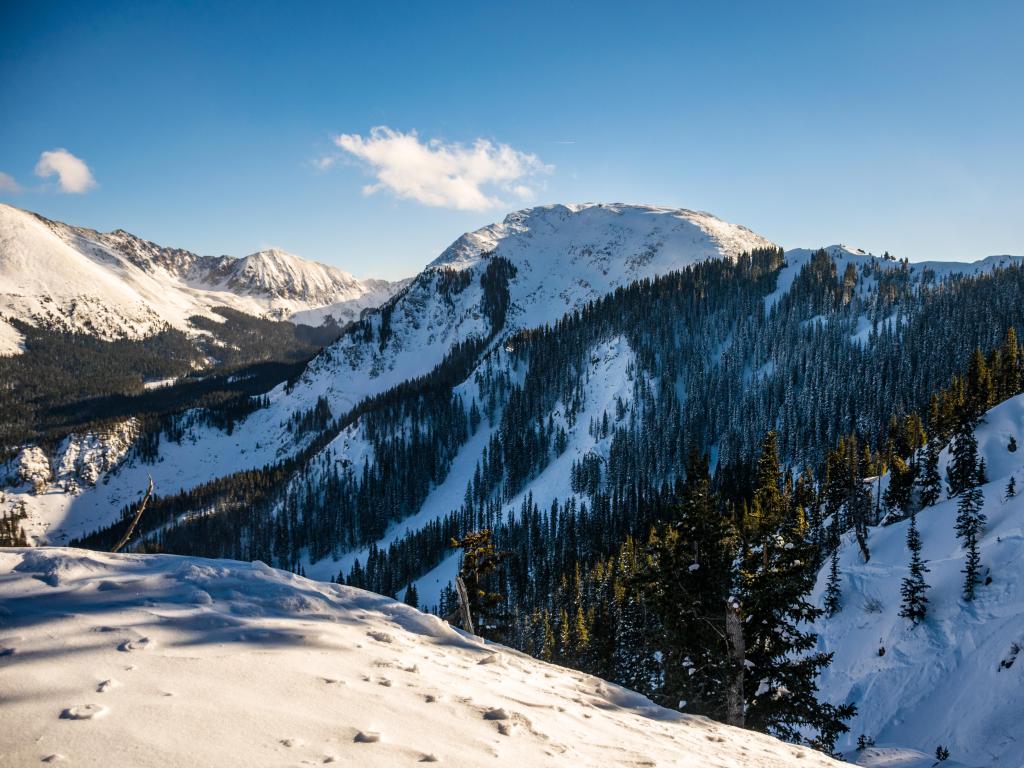 To immerse yourself in Taos' history, the San Francisco de Asis Catholic Mission is worth a visit. Meanwhile, with its breathtaking views, the Rio Grande Gorge Bridge is a sight not to miss.
It won't take long for you to feel the town's historical embrace as you wander its streets and engage with its warm, welcoming community.
Nestled in this cultural tapestry is the luxurious and hugely popular Hacienda del Sol. This boutique hotel is full of charm and comfort. Its central location ensures you are always mere moments away from Taos' historical sights.
After a day of exploration, the outdoor hot tub offers the perfect sanctuary to relax and rejuvenate. As you stroll through the hotel's beautifully manicured grounds, the majestic mountain vistas in the backdrop seem almost surreal.
Things to see on a road trip from Denver to Taos
Even though this is a short drive, you'll have almost unlimited highlights to explore. Below are our top activities and destinations so you can plan your ultimate vacation with ease.
Colorado Springs Route
The EDGE Zipline and Adventures - Dive into a thrilling experience at The EDGE Zipline and Adventures, where aerial escapades and heart-pounding activities promise unparalleled excitement.
Monument, Colorado - Nestled between Denver and Colorado Springs, Monument is a quaint town with a rich history and scenic mountain views.
Colorado Springs - As Colorado's second-largest city, Colorado Springs boasts diverse attractions from the military-focused U.S. Air Force Academy to serene nature parks.
Garden of the Gods - A natural wonder, Garden of the Gods offers magnificent red rock formations juxtaposed against azure skies, making it a must-visit outdoor attraction.
The Broadmoor Seven Falls, Colorado - An enchanting series of cascading waterfalls, The Broadmoor Seven Falls is a captivating spectacle set amidst pristine landscapes.
Cheyenne Mountain Zoo - Located at an altitude, Cheyenne Mountain Zoo offers not just a diverse animal collection but also panoramic views of Colorado Springs.
Cheyenne Mountain State Park - An outdoor haven, this park boasts extensive trails, camping spots, and breathtaking views of the region's diverse fauna and flora.
Cañon City - A historic city known for its proximity to the Royal Gorge, Cañon City offers visitors a mix of adventure and heritage.
Museum of Colorado Prisons, Cañon City - Dive into the intriguing history of the state's penal system through exhibits and real cell tours at this unique museum.
Bishop Castle, Rye - An extraordinary stone castle, this attraction offers visitors a chance to explore a dream-turned-reality with incredible architecture.
Walsenburg Mining Museum - This museum features the rich mining heritage of Walsenburg, showcasing artifacts and stories of the town's bygone era.
Lathrop State Park, Walsenburg - Colorado's first state park, it offers outdoor enthusiasts serene lakes, lush landscapes, and various recreational activities.
Fort Garland Museum & Cultural Centre, Alamosa - Dive into Colorado's military history and learn about the life of soldiers in the 1800s at this immersive museum.
Culebra Range View - Offers spectacular panoramas of the sprawling Culebra Range, a stretch of the Rocky Mountains.
Greenhorn Mountain Trail - A favorite among hikers, this trail provides picturesque views and encounters with Colorado's diverse wildlife.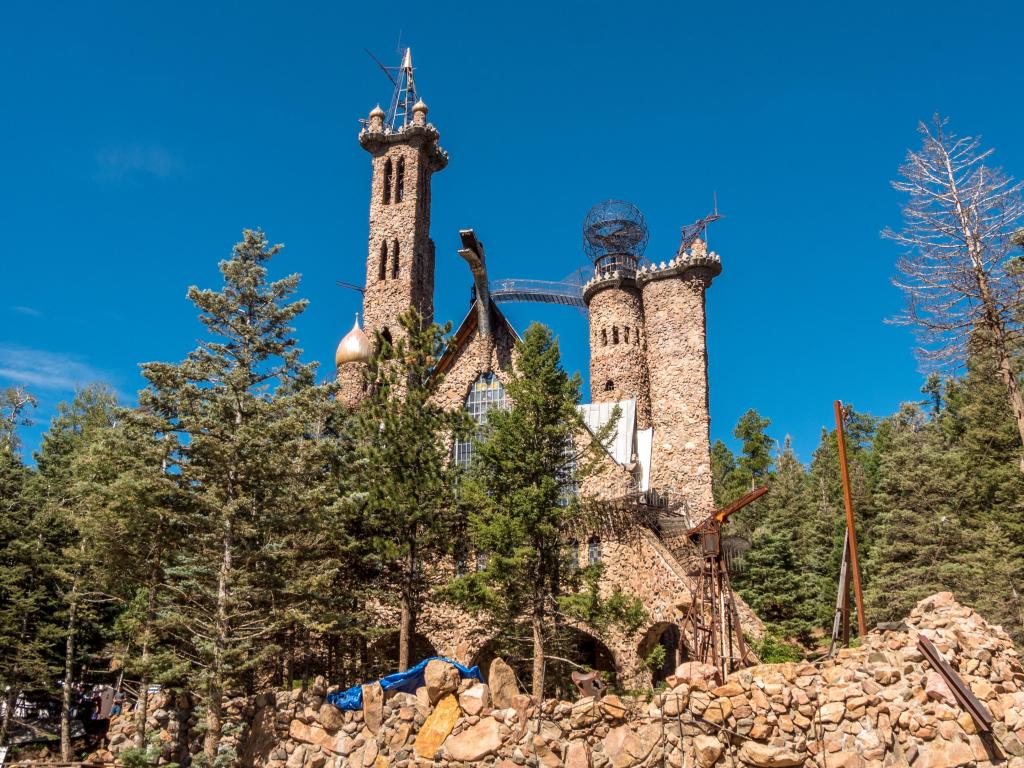 Breckenridge Route
Dinosaur Ridge - Step back in time and explore fossilized tracks and prehistoric sites that make Dinosaur Ridge a paleontological treasure.
Idaho Springs - A charming town renowned for its hot springs and rich mining history, it's a gateway to the Rocky Mountains.
Georgetown Loop Railroad - Take a historic ride on this railroad, marveling at mountain vistas and traversing engineering marvels like the Devil's Gate High Bridge.
Dillon Reservoir, Colorado - A picturesque water body, ideal for boating and fishing, with the Rocky Mountains framing its serene waters.
Frisco Adventure Park - A hub of recreational activities, from tubing in winters to biking in summers, it promises year-round entertainment.
Breckenridge Distillery Tasting Room - Sample some of Colorado's finest spirits, amidst the backdrop of the mountain town of Breckenridge.
Hoosier Pass, Colorado - Standing tall at over 11,500 feet, this mountain pass offers breathtaking views and is a gateway between Park and Summit counties.
Buena Vista Heritage Museum - Delve into the rich history of Buena Vista, exploring artifacts and exhibits that trace the town's evolution.
Browns Canyon National Monument - With rugged terrains and the Arkansas River's rapids, it's a haven for adventurers and nature enthusiasts alike.
Historic Downtown, Salida - Stroll through Salida's historic heart, soaking in its architectural wonders, local boutiques, and cozy eateries.
Salida Hot Springs Aquatic Center - Immerse in the soothing waters of these hot springs, an ideal retreat for relaxation and rejuvenation.
Poncha Springs - Often dubbed the "Crossroads of the Rockies," this small town serves as a gateway to various Colorado attractions.
UFO Watchtower - An eccentric attraction in the San Luis Valley, it's a must-visit for those intrigued by extraterrestrial life and cosmic mysteries.
Rio Grande Scenic Railroad, Alamosa - Journey through the rugged beauty of the San Luis Valley, aboard this historic railroad, capturing Colorado's essence.
Rio Grande Gorge Bridge - Towering over the Rio Grande River, this bridge offers spectacular views of the deep gorge and surrounding landscapes.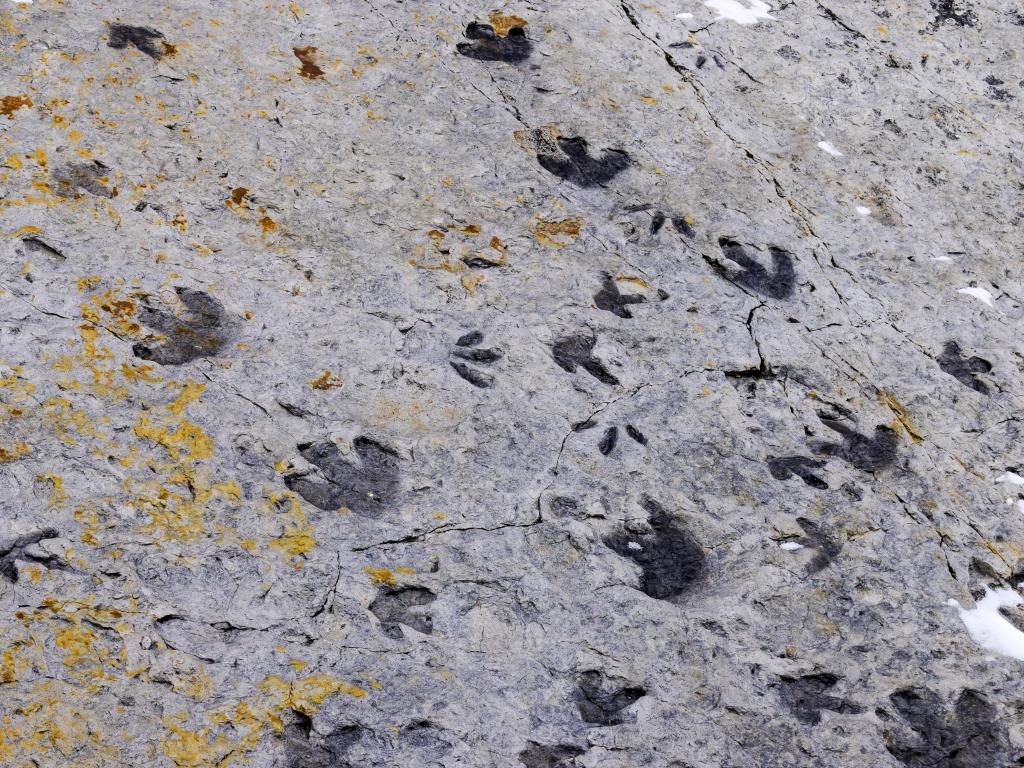 Best time to go on a road trip from Denver to Taos
Embarking on a road trip from Denver to Taos through Colorado's Rocky Mountains is an exhilarating experience not to be missed. There are distinct seasons on both routes, although be mindful that there will be more snow and ice at higher elevations, especially on the Breckenridge Route.
Adventurers heading in this direction during colder months might find that snow tires or 4WD vehicles become essential, especially around areas like Breckenridge.
On the plus side, this route becomes a winter wonderland, offering unparalleled skiing and snowboarding opportunities. Make sure not to miss the Breckenridge International Snow Sculpture Championships in January.
Even though most attractions along this route are open year-round, checking in advance, particularly between November and April, is advised.
Not keen on being on the road during colder months? Then, summer is the perfect time to travel, with beautiful weather and temperatures well above 80 degrees Fahrenheit.
If you're lucky enough to travel during the summer, don't miss the Royal Gorge Whitewater Festival in July and the Almosa SummerFest on the Rio in June. If your journey extends into September, the Colorado Springs Labour Day Lift Off is a treat.
Spring and fall are both equally beautiful times to set off on this drive from Denver to Taos as well. You can expect the temperatures to be between 20 and 50 degrees in the fall and 30 and 60 degrees in the spring.
Don't miss out on the chance to participate in the Taos Balloon Rally in October if you are traveling in the fall. Whether you would like to hop in a basket and take it to the skies, or to admire the colorful balloons from the ground, this will be an experience to remember.