Road Trip from San Diego to Dallas
If you like scenic routes and historic cities, taking a road trip from coastal California to the plains of Texas promises to deliver both of these, plus an exciting adventure along the way. This is a trip of epic proportions, with more to see and do than you could ever want. As they say, everything is bigger in Texas!
The 1,500-mile road trip from San Diego to Dallas takes over 22 hours to drive. The amazing stops on the way include Sedona, Albuquerque, Amarillo, Joshua Tree National Park, the Grand Canyon as well as San Bernardino and Coconino National Forests.
Read on to learn about the best routes, exciting stops, and perfect weather for your sensational road trip from San Diego to Dallas.
How far is Dallas from San Diego, and how long will the road trip take?
Comparison of road trip route options between San Diego and Dallas
Route
Distance
Driving Time
Northern Route


via Alburquerque and Amarillo

1,500 miles
22 hours 15 minutes
Southern Route


via Tucson and El Paso

1,550 miles
22 hours 50 minutes
The Northern Route via Albuquerque and Amarillo will take 22 hours and 15 minutes to drive, covering 1,500 miles without any stops on the San Diego to Dallas road trip.
The alternative Southern Route is slightly longer at 1,550 miles, which will take you 22 hours and 50 minutes to drive without accounting for any detours.
Since this is a road trip of epic proportions, we recommend taking at least a week to enjoy all the amazing things you will get to explore on the way.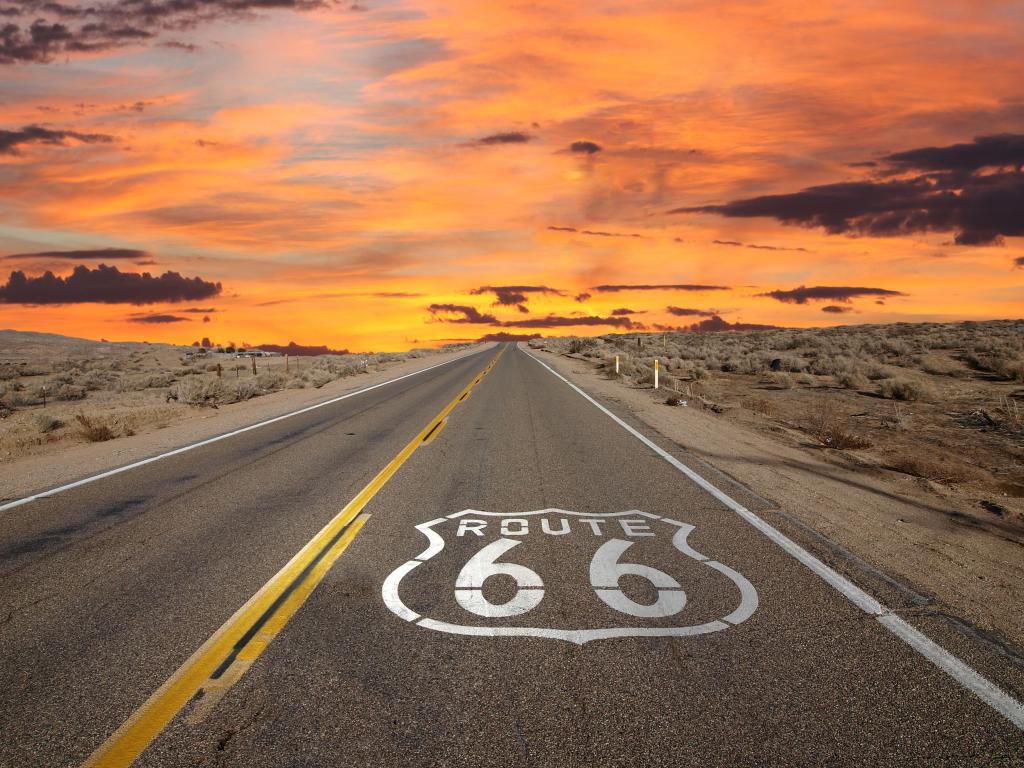 Best road trip route from San Diego to Dallas
The best route for your road trip from San Diego to Dallas will depend on which iconic landmarks you will want to visit. Both routes take similar times to drive, and we recommend taking at least a week to enjoy the fantastic sights and attractions on the way.
Both the Northern and Southern routes take you across the mountains, deserts, and plains of Arizona, New Mexico, and Texas, offering the ultimate promise of adventure and fun along the way.
The Northern Route is one of the more scenic ways and runs parallel to some parts of the historic Route 66 and gives opportunities to make detours to the marvelous Grand Canyon and the unusual Joshua Tree National Park.
If you'd like to learn more about the historic Route 66 and where it starts as well as where it ends, check out our comprehensive guide on how to drive on Route 66.
If you are traveling in winter, following the Southern Route is a better option as some of the roads and attractions might have limited access on the Northern Route due to weather conditions.
How to drive from San Diego to Dallas
The map above shows our suggestions for the best road trip routes between San Diego and Dallas. Keep reading for detailed descriptions of both routes, where to stay on either, and the best things to do on the way.
The Northern Route
From San Diego, take Interstate 15 (I-15) and drive past Cleveland National Forest while keeping the magnificent views of Palomar Mountain on your right.
The interstate will take you to the outskirts of San Bernardino. You can also visit the famous Joshua Tree National Park, a short detour away. A few miles along I-40, you will pass by some parts of the Mojave National Preserve.
You will have the option to visit the magnificent Grand Canyon past Ash Fork. Afterwards, drive through Coconino National Forest and visit Sedona for another optional detour.
You won't need to make a detour to visit the Petrified National Park and Meteor Crater as they are directly located on the interstate,
Some parts of I-40 in Arizona and New Mexico follow the famous historic Route 66. Soon, you will be crossing Albuquerque, the largest city in this state, and the Continental Divide on this part of your road trip.
Following the interstate, you will reach Amarillo, where you can stop to see the Cadillac Ranch, a quirky installation piece of ten upright Cadillac cars. Continue towards Fort Worth and then along I-35 until you reach your destination in Dallas, Texas.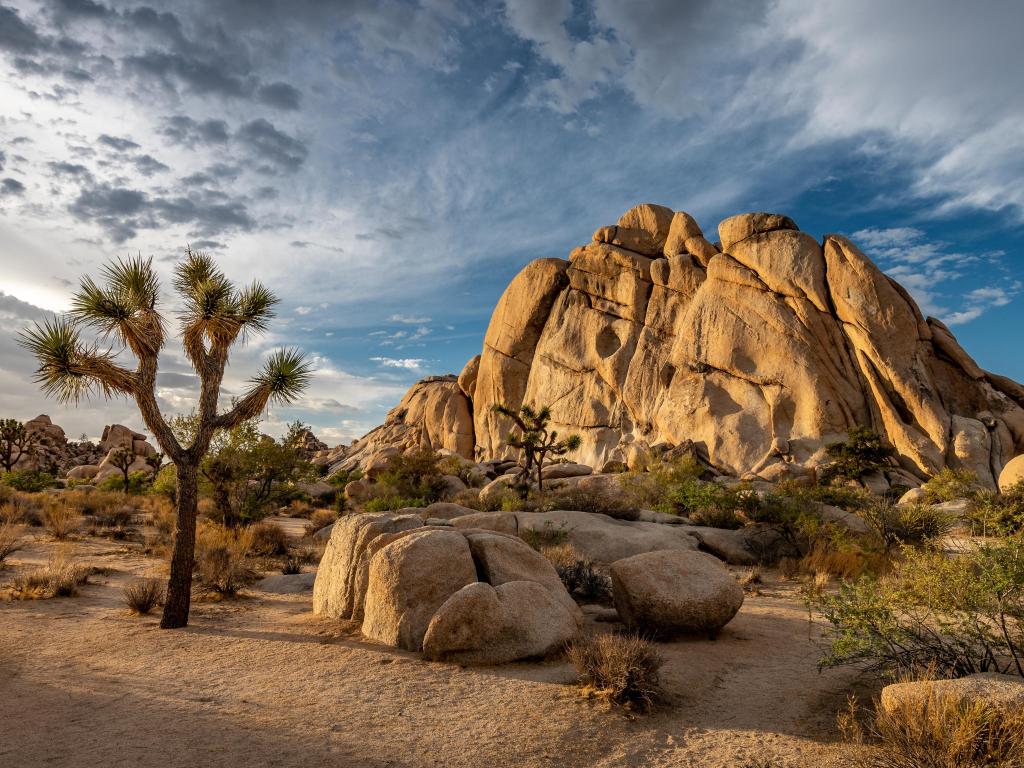 The Southern Route
Follow CA-94 out of San Diego and drive through Cuyamaca Rancho State Park. Take in the scenery as you drive on Sunrise National Scenic Byway.
Drive past Saguaro National Park to enter Tucson. After your visit, follow the interstate as you keep the imposing scenery of Mt. Lemmon and Mica Mountain on your left. You will drive past Coronado National Forest before crossing over to New Mexico.
You can take an optional detour to Gila National Forest here. The interstate then will go through the vibrant city of El Paso as you cross from New Mexico to Texas. Here, you will have the option to visit the spectacular Big Bend National Park and Marfa.
After making these detours (or not, depending on how much time you have), drive through Fort Worth and you will soon reach your destination in Dallas.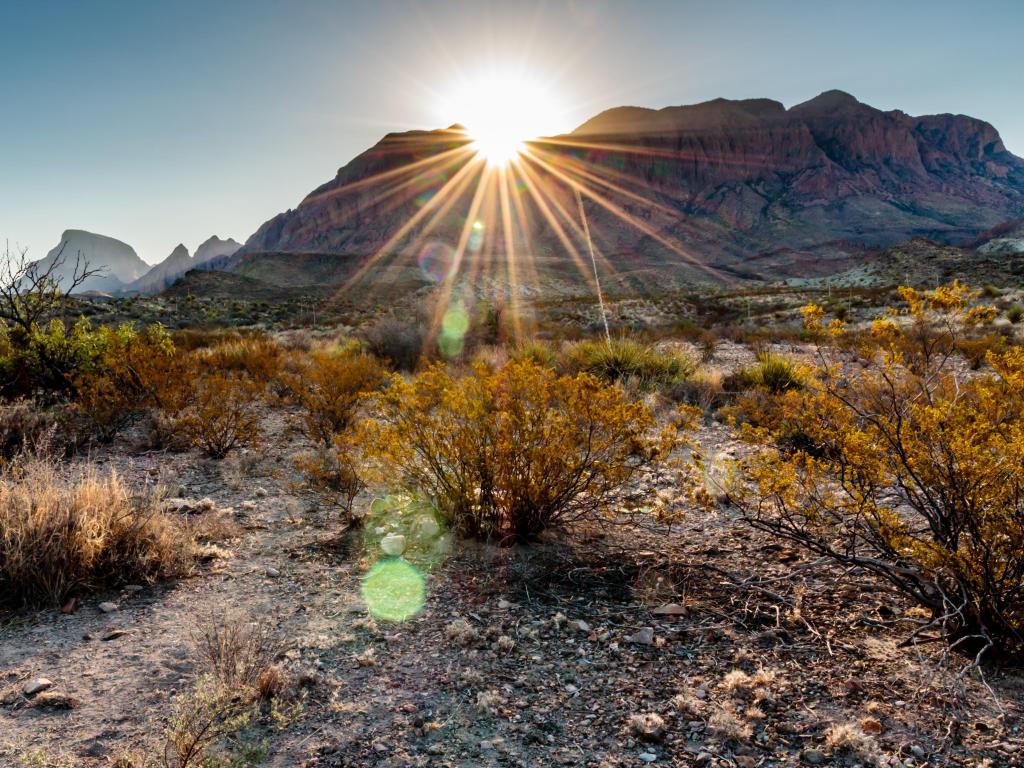 Best places to stop between San Diego and Dallas
The road trip from San Diego to Dallas offers fantastic opportunities for adventure for you and your friends. Here are some of the best places to stop on your way to make your decision easier.
Explore the Grand Canyon
The Grand Canyon is a world-famous landmark that everybody should visit once in their lives given the opportunity. Luckily for you, this road trip from San Diego to Dallas provides the best opportunity to do so as the canyon is about 8 hours from San Diego, via our Northern Route.
This breathtaking wonder of nature is one of the most amazing landmarks on the Northern Route to Dallas. It has great scenic views, historical sites, and fun activities for everyone.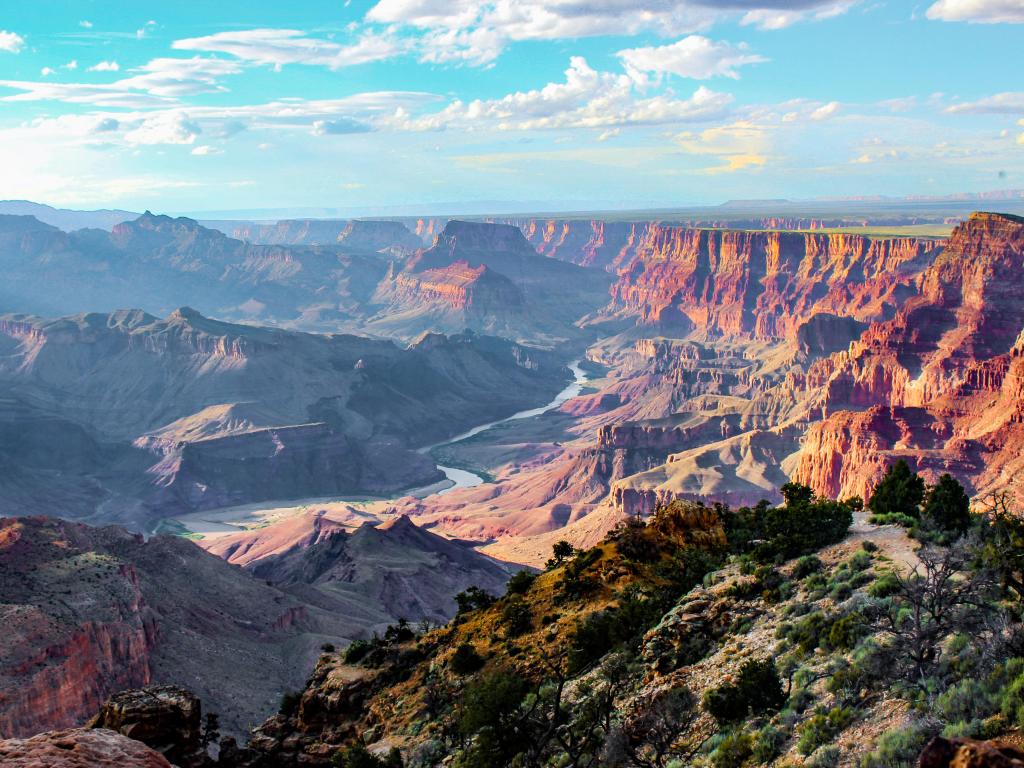 For a well-rested night, stay at the luxurious Grand Hotel at the Grand Canyon. This hotel is only a few minutes' drive from the Grand Canyon Village. It has all the comfort and amenities you need to rejuvenate yourself and prepare you for the next parts of your incredible journey.
This rustic hotel is the perfect base for your adventures in the Grand Canyon and the neighboring Kaibab National Forest. You can even venture out to Vermillion Cliff National Monument if you wish to stay for an extra day or two.
After your excursions and outdoor adventures, you can relax at the hotel's fabulous hot tub or indoor pool to unwind and reenergize. You won't need to worry about driving to eateries after a long day out as the accommodation has an amazing upscale restaurant on site.
Take a break in Albuquerque
Whether you like art, history, or spending time outdoors, Albuquerque has all the things you want and need to experience. Located about midway on the Northern Route, less than 10 hours away from Dallas, it makes great stop on the New Mexico leg of your trip.
This city features a stunning mix of Spanish and Indian cultures that will delight all art and history enthusiasts. If you like the outdoors, the La Luz Trail is an excellent place for hiking, or you can simply bike along the streets of Albuquerque to visit the shops and galleries along the way.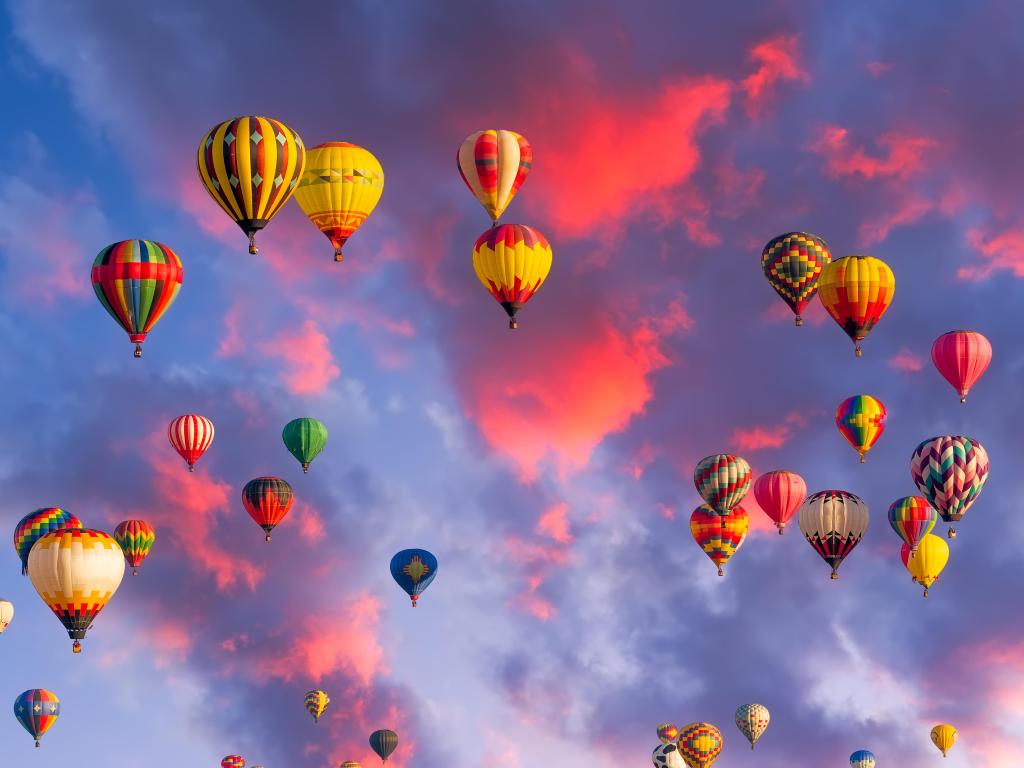 The Sandia Peak Tramway will be the cherry on top of your stop in Albuquerque. This tranquil ride gives you an unparalleled view of the Sandia Mountains and New Mexico. All you have to do is to sit back, relax, and enjoy the majestic scenery.
For a relaxing and rejuvenating end to your day, the fabulous Hotel Chaco offers comfort away from home. It is located exactly in the historic Old Town District, giving you close access to charming artisan shops and must-try New Mexican eateries.
You will also be within walking distance of popular attractions such as The New Mexico Museum of Natural History and Science and Albuquerque Museum, which will allow you to enjoy the best attractions in the city.
Enjoy a hike in the parks and canyons of Tucson
Located about 6 hours from San Diego, Tucson is a great stop on the Southern Route. A symbol of the Old West, Tucson is known for its rich cowboy history and amazing food scene.
This city is known for its desert landscape and towering saguaro cacti. The stunning Saguaro National Park is named after this plant and provides beautiful scenic hikes displaying the unique flora of the area, perfect for stretching your legs after a long drive.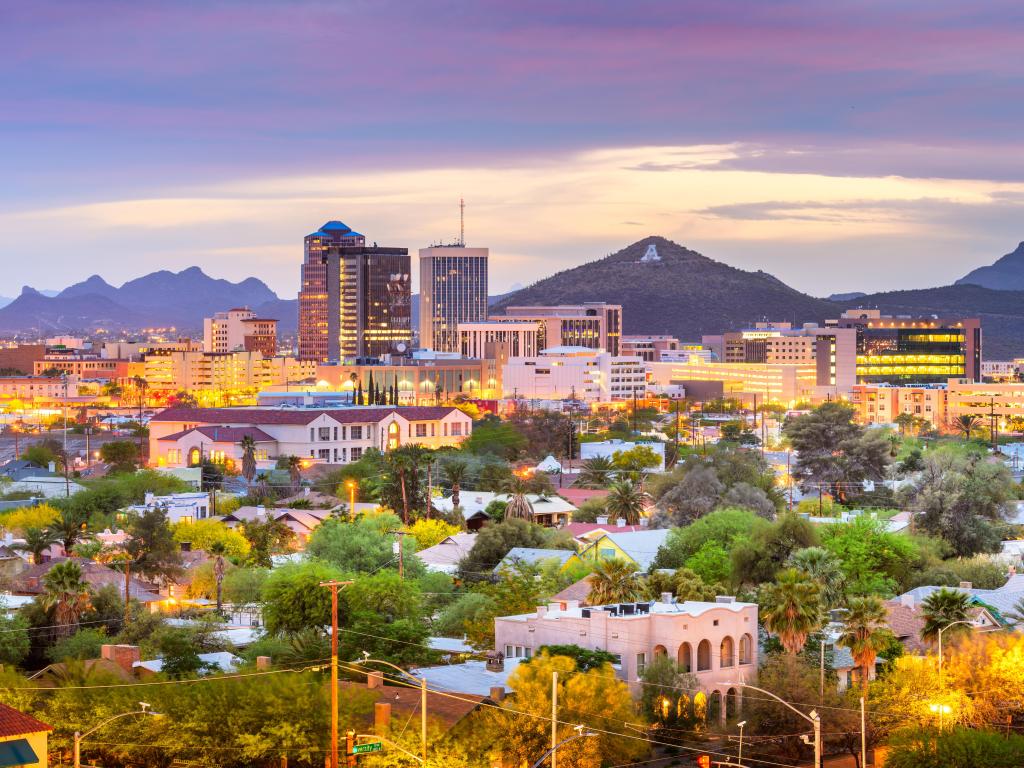 If you are feeling up for an adventure, the Sabino Canyon Recreation Area is a must-visit. One of the premier natural areas in Arizona, you can walk, jog, hike, and enjoy wildlife viewing in Sabino Canyon. If you are lucky, you can even view bobcats from a safe distance.
Bordering this canyon, Loews Ventana Canyon Resort is the perfect accommodation to rest after your adventures in the desert. This luxurious hotel offers all the comfort and style you might need during your stay.
After you explore Tucson, you can cool down in the hotel's swimming pool or head to the spa for a massage. The city is famous for its cuisine and the hotel's high-end grill and steakhouse is located right at your doorstep for your convenience.
Things to see on a road trip from San Diego to Dallas
The road trip from San Diego to Dallas takes you from the west coast of California to the plains of Texas. Given the impressive distance it covers, this whole journey offers a lot of exciting adventures and majestic natural wonders along the way.
Here are some of the must-see stops on your road trip from San Diego to Dallas to help plan your trip.
The Northern Route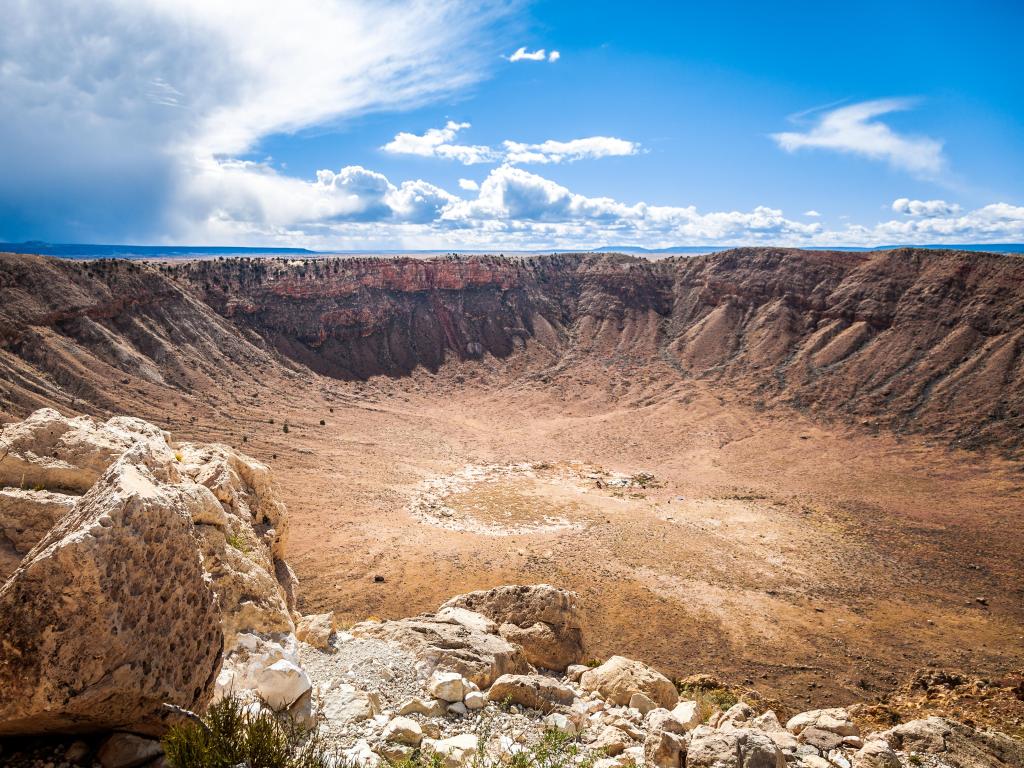 California Route 66 Museum, Victorville - Directly off I-15 in California, this interactive museum offers a journey back in time to a 1950s diner and an old outhouse. You will also get to see a 1917 Model T Ford in person here.
Bottle Tree Ranch, Oro Grande - A quirky roadside attraction full of trees of antique bottles, industrial vehicles, and other vehicle parts.
Calico Ghost Town - An old mining town from the 1880s, perfect for the adventurous traveler and offers a lot of activities from camping to off-road driving and fun festivals year-round.
Joshua Tree National Park, California - A desert ecosystem featuring the slow-growing Joshua tree, named after the biblical character for its unusual shape, which is like a person reaching his hands up the sky to pray.
San Bernardino National Forest, Big Bear - A top destination for nature lovers and those who wish to get away from the big city, this forest is the home to a range of geological formations from arid deserts to the tallest alpine mountains.
Grand Canyon National Park, Arizona - A majestic natural wonder that is a must-see for everyone; you can hike, bike, or ride a horse as you stroll along the Grand Canyon.
Sedona, Arizona - this city features unique rock sceneries perfect for your photo opportunities along the way, and it is also famous for its hiking trails and wine tastings.
Petrified Forest National Park, Arizona - another natural wonder off the I-40, this forest park is a recommended stop for hiking and camping in the wilderness; check it out and see the famous petrified logs and parts of the painted desert.
Meteor Crater, Winslow - Also known as the Barringer Crater, this national landmark is the best-preserved meteorite impact site on earth with guided tours.
Albuquerque, New Mexico - Known for its unique geography and exciting attractions, the biggest city in New Mexico is home to the Sandia Peak Tramway, La Luz Trail, the New Mexico Museum of Natural History and Science and Albuquerque Museum.
Palo Duro Canyon State Park, Canyon - Famous for being the second largest canyon in the US, this park lets you be one with nature as you walk or hike along its trails.
Cadillac Ranch, Amarillo - A quirky installation art of ten upright Cadillacs covered with graffiti, showing the history of the Cadillac brand line.
The Southern Route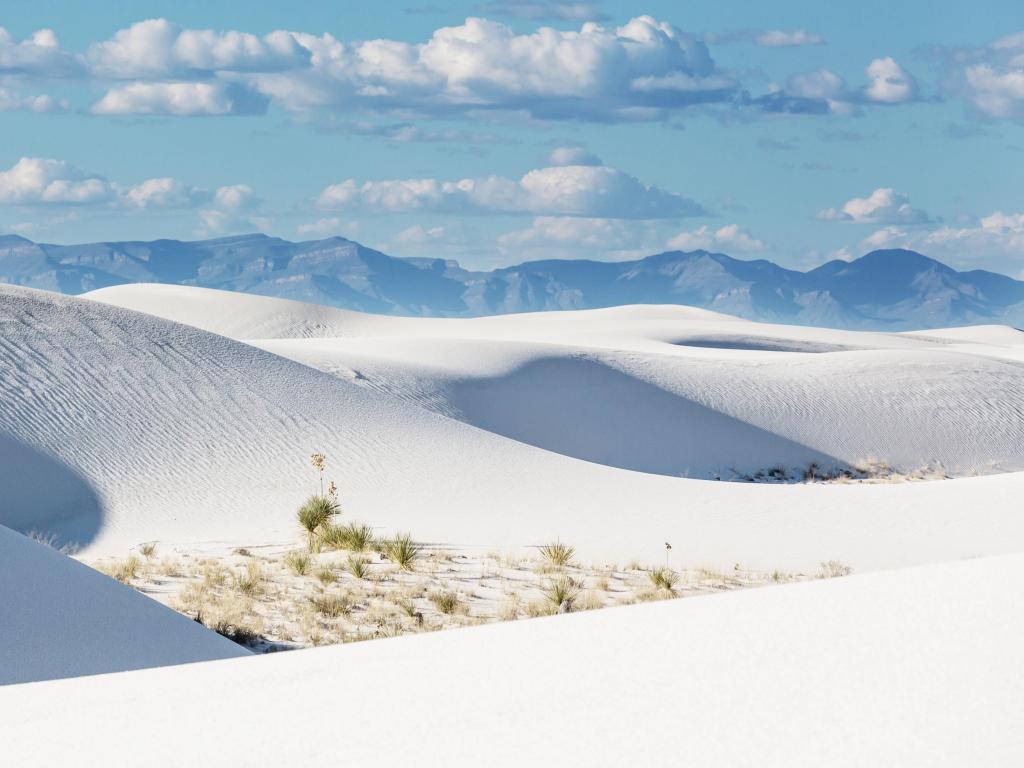 Anza-Borrego Desert State Park, Borrego Springs - Although only two hours away from the coast of San Diego, the desert terrain, dramatic badlands and cool palm oases of this park are a stark opposite to the sandy beaches.
Museum of History in Granite, Felicity - This museum features monuments made from Missouri Red Granite, where you can learn about the history of the United States of America etched in stone.
Sonoran Desert National Monument, Maricopa - You are in for some stunning scenery when visiting this national monument as it displays magnificent examples of untamed Sonoran Desert landscape.
Saguaro National Park, Tucson - Named after the cactus that is the symbol of Arizona, this national park features beautiful hiking trails that are especially breathtaking during sunset.
Sabino Canyon Recreation Area, Tucson - One of the premier natural areas in Arizona, you can walk, jog, hike, and enjoy wildlife viewing here. It is also an amazing spot for photography.
Gila National Forest, Silver City - Best known for its wilderness area, this forest boasts majestic mountain scenery. Its cool summer temperatures and relatively warm winters allow recreational activities in all seasons.
El Paso, Texas - Known for its unique desert landscapes are home to diverse flora and fauna, the city is also rich in cultural and educational attractions such as The Plaza Theatre, El Paso Zoo and El Paso Museum of Art.
San Andreas National Wildlife Refuge, Las Cruces - An undisturbed portion of the Chihuahuan Desert, this refuge is home to many protected animals as well as the unique flora of the area.
White Sands National Monument, New Mexico - These pure white sands, actually the world's largest gypsum dune field, are known as one of the world's great natural wonders.
Guadalupe Mountains National Park, Salt Flat - An array of mountains, canyons, desert and dunes, this national park preserves the world's most extensive Permian fossil reef.
Marfa, Texas - This city is a cultural center for minimalist art and features artisan shops, historical architecture, modern art installments, art galleries, and the Marfa lights.
Big Bend National Park, Texas - One of the most beloved and iconic national parks in the USA, Big Bend offers opportunities for hiking, kayaking, canoeing, rafting, horseback riding, as well as biking and vehicle tours.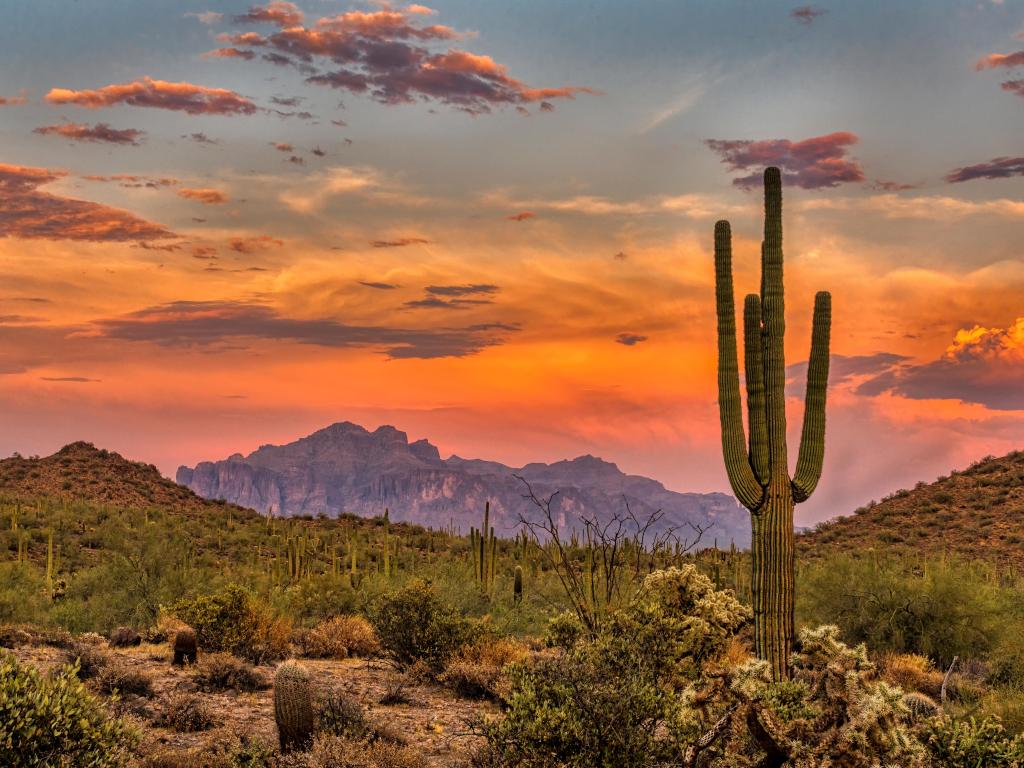 Best time to go on a road trip from San Diego to Dallas
A road trip from San Diego to Dallas can be made at any time of the year. However, it is good to keep in mind that summers tend to get really hot with temperatures rising up to 100 degrees Fahrenheit in some areas on the way.
Late spring and early fall offer the best weather for your road trip from California to Texas. The temperatures stay around 85 degrees Fahrenheit and never fall below 70, which is perfect for the long drive and all the fun outdoor activities you will be doing along the way.
Some parts of the roads may close during early spring and winter due to snow. Therefore, it is essential to always check the weather updates before you make your road trip during these seasons.
The Southern Route will be more accessible during the colder winter months when the temperature falls to 55-60 degrees Fahrenheit during the daytime.
Dallas is never short of impressive events and activities, and you will find an abundance of options no matter what month you visit, such as the Riverfront Jazz Festival in September and Dallas International Film Festival in May.