Road Trip from Santa Barbara to Big Sur
Head out from the vineyards studded hills and beaches of Santa Barbara, through the strikingly beautiful coastline and countryside of Central California to Big Sur, one of America's most photogenic and surreally beautiful destinations.
The 220-mile road trip from Santa Barbara to Big Sur will take 6 hours and 40 minutes to drive. Highlights include Solvang, Pismo Beach, Morro Bay, Hearst San Simeon State Park, Hearst Castle, Bakersfield, Sequoia National Park, Fresno and Monterey.
You'll be sure to have the road trip of a lifetime on this short but scenic adventure through California. Read on below to learn more about the best routes, where to stay, and what to do and see along the way.
How far is Big Sur from Santa Barbara, and how long will the road trip take?
Comparison of road trip route options between Santa Barbara and Big Sur

| Route | Distance | Driving Time |
| --- | --- | --- |
| The Pacific Coast Highway Route | 220 miles | 6 hours 40 minutes |
| The Sequoia Route | 530 miles | 11 hours 20 minutes |
Choose the Pacific Coast Highway Route to explore the wild and striking coastline of Central California. You'll cover 220 miles i 6 hours and 40 minutes of driving time.
The Sequoia Route covers 530 miles and 11 hours and 20 minutes of driving time. This longer route brings you inland, through the sequoia forests and into Big Sur from Monterey.
Whichever route you choose, we recommend taking 2 to 4 days to get the most out of your journey. Continue on to learn more about these routes, where to stay, and what to see and do on the way.
Best road trip route from Santa Barbara to Big Sur
This road trip really is special, from towering trees to rolling hills overlooking the endless blue ocean, you'll be mesmerized by every mile. Both routes offer a lot to see and do and choosing which one to follow depends on what you want to see the most.
The Pacific Coast Highway Route is a scenic drive along the California west coast. You'll drive along a stretch of the famous road meandering through cliff edges and rugged coastline.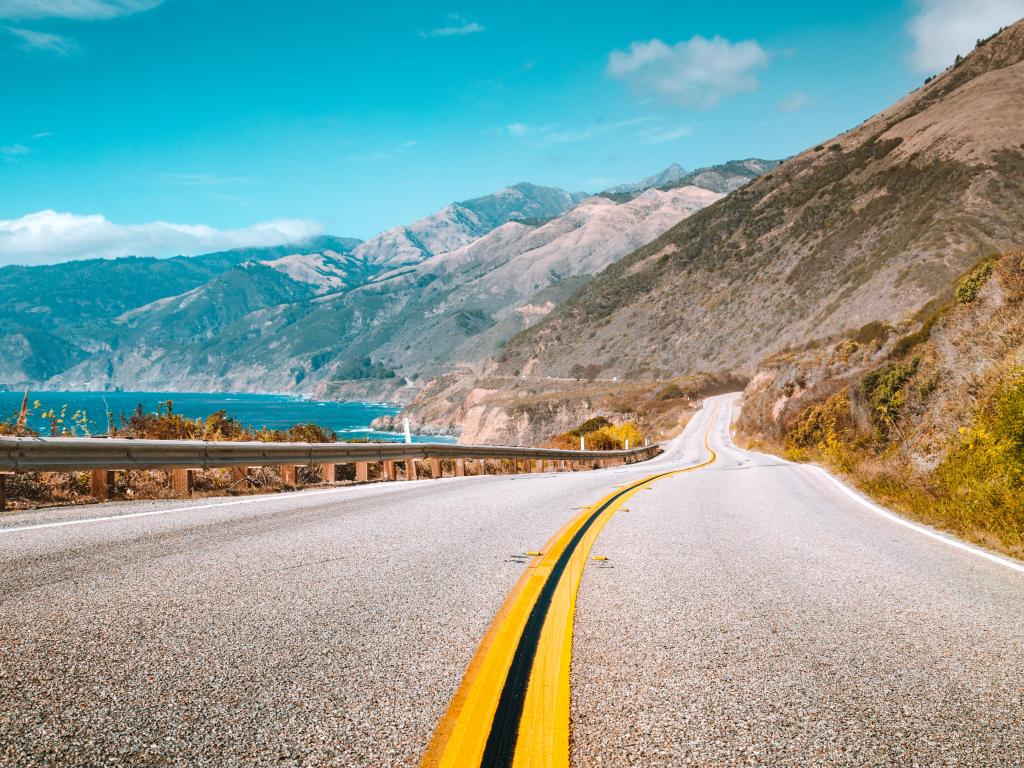 For road trippers who like to be close to the sea, this route is for you. You'll have coastal views throughout the journey and be able to stop and enjoy sandy beaches and coastal hikes.
The Inland Sequoia Detour Route offers the best of both worlds. On one hand, you'll enjoy the California beaches at beach towns such as Ventura and Monterey and on the other hand, your drive will take you inland.
Driving through inland California will enable you to stop at lakes and dense forests such as the Sequoia National Forest. It's here you'll see the famous General Sherman tree. If you're willing to drive that little further, then you could even take a detour to Sierra National Forest and Yosemite National Park.
The Pacific Coast Highway Route
Leaving the beautiful wine-country city of Santa Barbara, drive up the 101 to Solvang. From here, continue on through the charming small towns of Santa Barbara County and make your way to Pismo Beach.
After enjoying the sun and surf, head up to the Elephant Seal Vista point. Then, make your way to Hearst Castle and discover the massive grounds and mansion.
After that, drive north through some of the most spectacular coastlines in the world. You'll then reach your destination of Big Sur.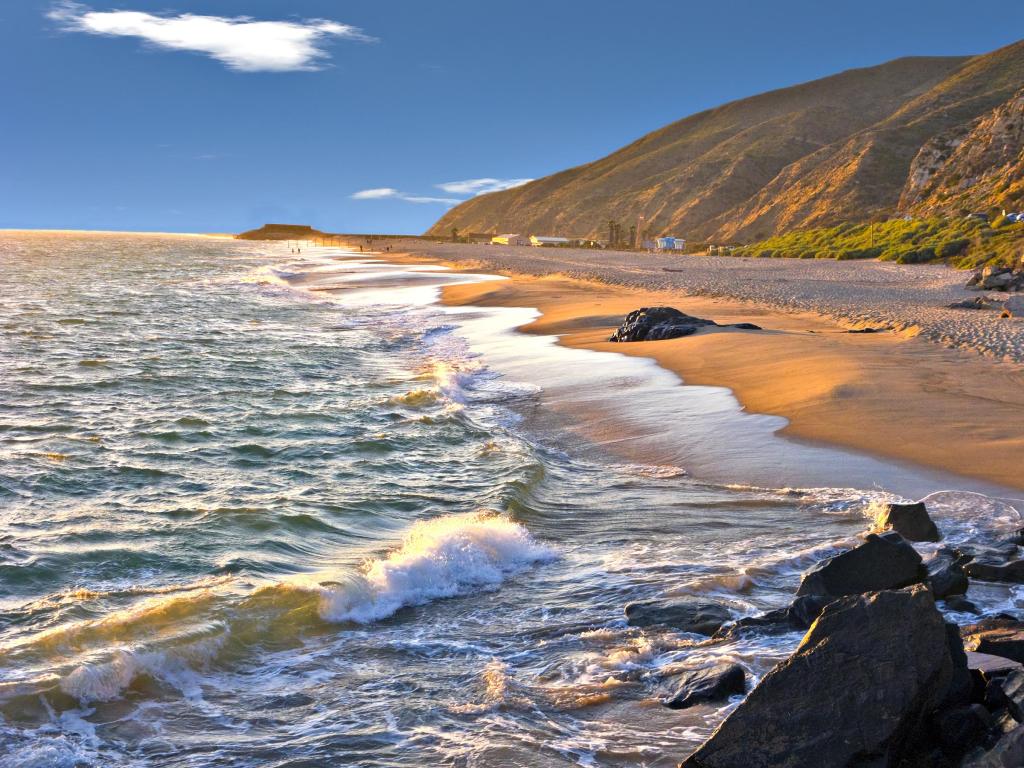 The Sequoia Route
From Santa Barbara, head south to Ventura. Then head inland and hop on Interstate 5I-5. Continue north until you reach Bakersfield. After enjoying this music capital, head north to Sequoia National Park.
After enjoying the towering trees of this beautiful landscape, head back on route and continue on to Fresno. Drive on the route west to Monterey. After enjoying the beautiful wildlife, head south into your destination of Big Sur.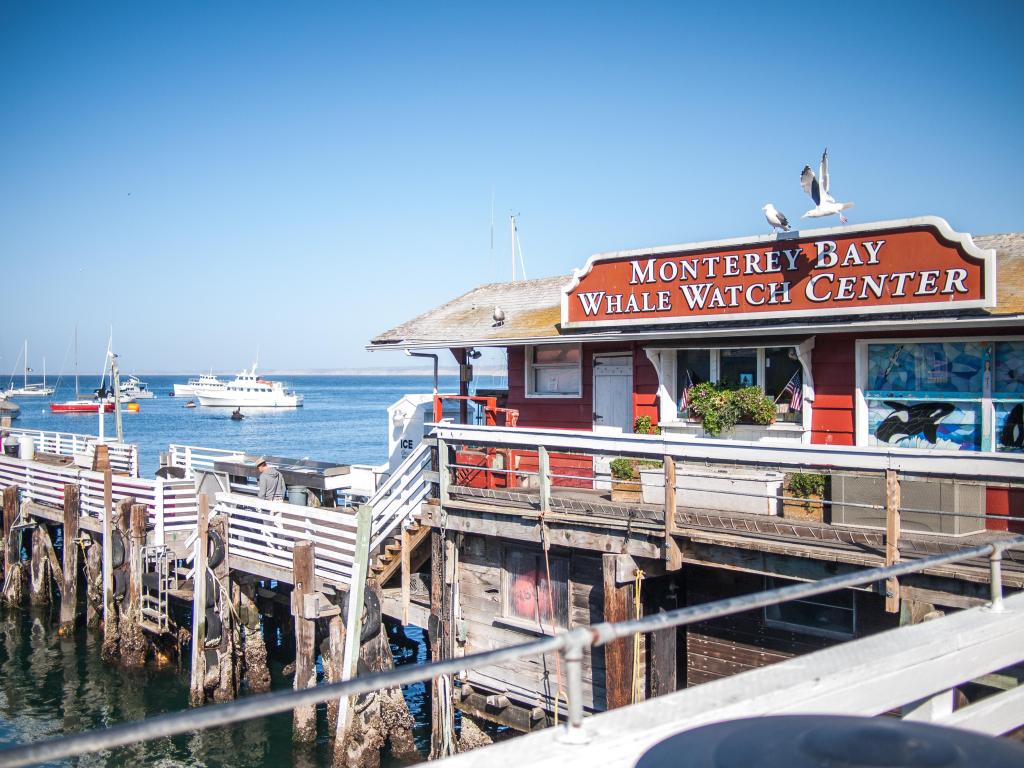 Best places to stop between Santa Barbara and Big Sur
Because there's so much to do and see on the way, we recommend breaking the trip up and staying in one of the below destinations. This way you'll get to experience the best the area has to offer while staying well rested.
Enjoy the sun and the ocean in Pismo Beach
Along the Pacific Coast Highway Route is the pleasant town of Pismo Beach. Just under halfway, 90 miles into the 220-mile journey, you'll experience the town's beach vibes and charming downtown.
This ideal overnight stop has over 65 restaurants and ocean-side views. Alongside its vistas of the Pacific Ocean, Pismo Beach is known as the 'Clam Capital of the World' because of the fruitful clam digging spots.
Make sure to soak up the sun at Pismo City Beach. At the end of the day, stroll to the end of the pier and watch the sunset over the Pacific Ocean while surfers take off on waves below you.
If you love animals, you can surround yourself with colorful butterflies at the Monarch Butterfly Grove. Take a guided tour through tree-lined trails and enjoy these colorful creatures as they fly around you.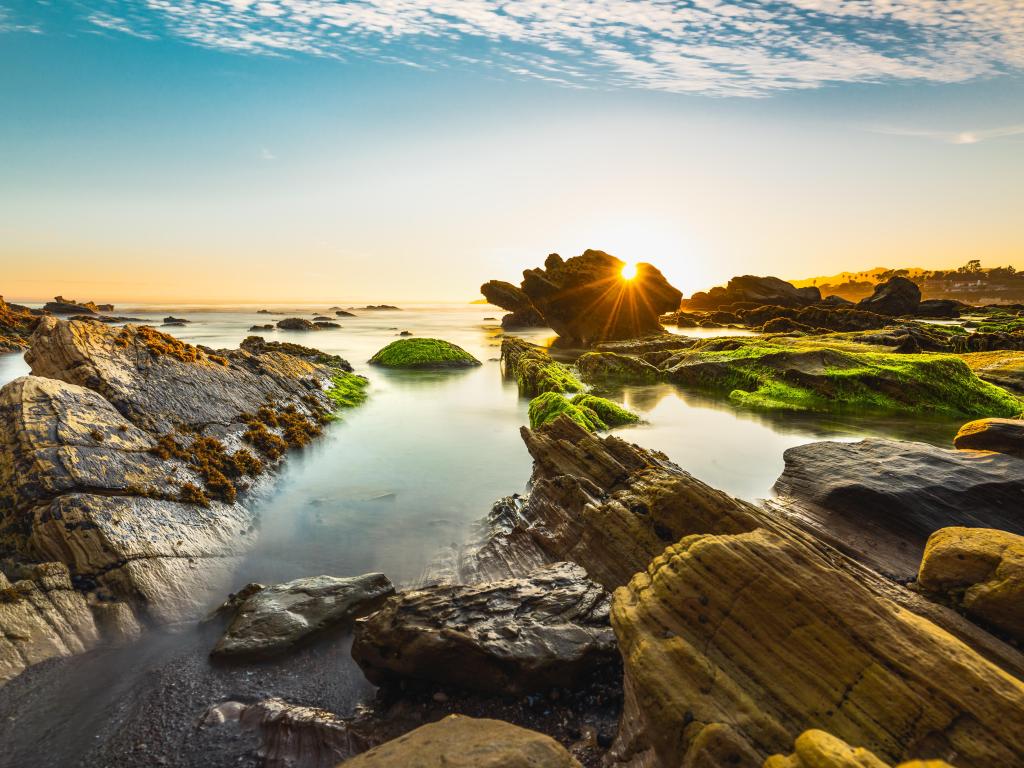 Finally, for any foodie who loves seafood, make sure to indulge in local clams. There are some great restaurants in Pismo Beach serving fresh seafood. Try the Oyster Loft, an elegant eatery offering exquisite cuisine with awe-inspiring sea vistas.
Once you reach Pismo Beach, we recommend staying at the luxurious Vespera Resort. For ultimate relaxation, make sure to relax in the outdoor swimming pool with loungers and hot tub. For even more relaxation, you can enjoy the fitness center and yoga classes on the beach.
After enjoying the activities, head over to the bar with a cocktail hour. Once you're hungry, check out the Pequin Coastal Cocina restaurant on-site serving breakfast, lunch, and dinner.
Located on Pinto State Beach beachfront, you're only a short walk to the Pismo Beach Walkway and Boardwalk, the Oyster Loft, Monarch Butterfly Grove, and the Pismo Preserve.
Enjoy California's breadbasket, Fresno, California
Along the Inland Sequoia Detour Route is the small city of Fresno. This wonderful stop is 3 hours and 20 minutes to Big Sur. You'll enjoy this ideal last stop before reaching your destination of Big Sur. Fresno is also a good place to stay if you decide to extend the road trip and venture into Yosemite National Park.
Fresno is famous for its agriculture and is known as the 'Raisin Capital of the World'. The famous Sun-Maid raisin company is based in the city. On top of agriculture, the city is full of wonderful sights to experience.
A true hidden gem and a unique visit is the Forestiere Underground Gardens. Walk the hand-built network of passageways and courtyards.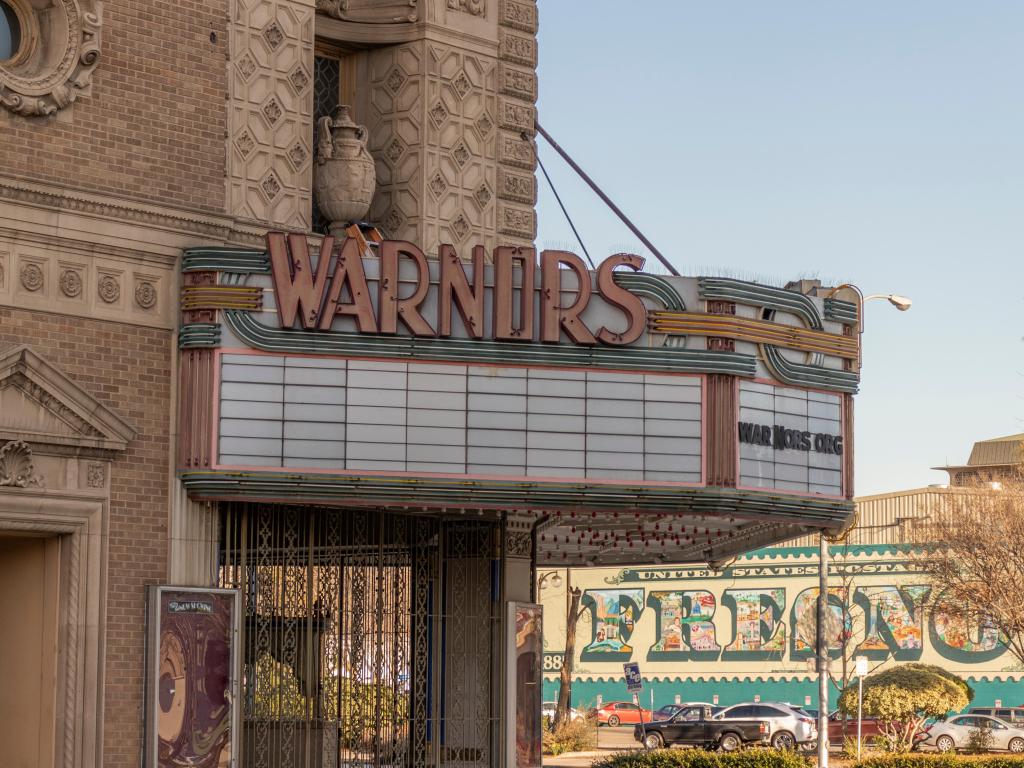 If you love art, browse the Fresno Art Museum. There are over 3,600 works to view in their permanent collection and other exhibitions are showcased too. There's a large collection of contemporary pieces including works by Salvatore Dali and Pablo Picasso.
Albeit a detour, you can head to Yosemite National Park from Fresno. The four-hour round trip, or 2-hour one-way, will take you to the famous park with iconic natural wonders such as Yosemite Falls and Glacier Point.
Once you get to Fresno, we recommend staying at the luxurious and comfortable Fairfield Inn & Suites. Right away, you'll enjoy the free private parking on-site and friendly staff.
After your drive, you can recharge in the fitness center with cardio equipment, strength equipment, and weights. There is also an outdoor pool with a whirlpool.
The hotel is located in the perfect location to visit the city's landmarks and sights. Oso de Oro Park is only a 20-minute walk away. Also nearby is the Forestiere Underground Gardens,and the Fresno Art Museum.
Where to stay when you reach Big Sur
Once you reach your destination, we recommend staying at the beautiful and high-rated Alila Ventana Inn & Spa. You'll love the free on-site parking and the hotel's hillside location overlooking the Big Sur coastline.
This 5-star hotel is a true getaway to Big Sur. You'll be sure to relax in its outdoor swimming pool with sun loungers open year-round. You can step off into a private outdoor balcony or patio with cozy furniture and forest views.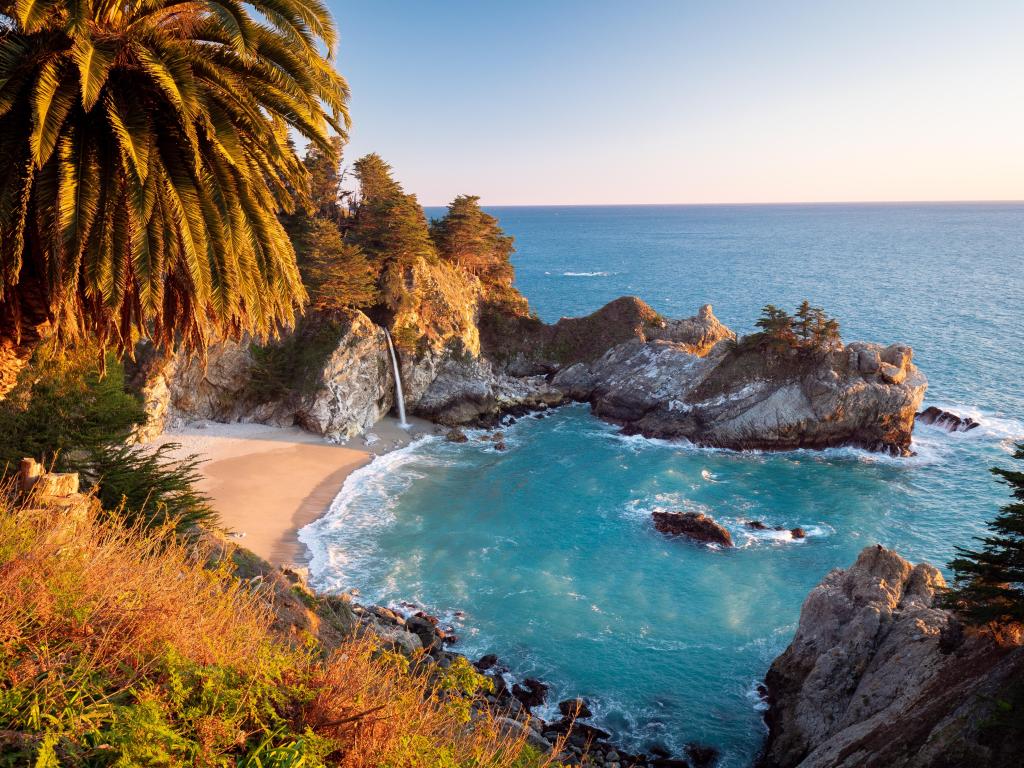 After your long drive, relax in the many spa treatments including massage and sauna facilities. The hotel's large rooms with luxury contemporary interior design will make your stay extra special.
The Sur House restaurant on-site serves breakfast, lunch, and dinner. Nearby, are many other places to grab a bite and relax in before exploring the natural surroundings that make this area famous.
Things to see on a road trip from Santa Barbara to Big Sur
This is a classic journey through California's Central Coast and Sierra Nevada Mountains. We've made a list of our favorite highlights along the way so you can make the most of your road trip.
The Pacific Coast Highway Route
Solvang - Established by Danish settlers in 1911, Solvang carries a strong Danish legacy. See the "Danish Capital of America" tagged as one of the "10 Most Beautiful Small Towns in the Western United States."
Santa Maria - There are pristine sandy beaches in Santa Maria. It's also in the heart of the wine-making country so you can sample the local wines.
Morro Bay - Morro Bay, home to the celebrated Morro Rock, is a perfect spot for outdoor enthusiasts to kayak, surf, boat, golf, hike, and bike all year long.
Harmony Headlands State Park - Follow the Headland Trail, a 4.5-mile loop that'll lead to the rugged coastline vistas. The trail has benches along the way for a relaxing stroll.
Hearst San Simeon State Park - There are two campsites in the State Park for an overnight stay. A 3.3-mile trail cuts through the park and has scenic overlooks throughout.
Hearst Castle - Travel up the rolling hills to Hearst Castle. Not only are tours available, but you have outstanding views of the sunny central coast from the grounds.
Elephant Seal Vista Point - Visit this vista point where you can see elephant seals. Between mid-November and mid-January is prime time.
San Carpoforo Creek Beach - See where the Los Padres National Forest meets the beach. Follow the trails to find the secluded beach and gaze along the coast at Ragged Point.
Big Creek Bridge - Stop at the Big Creek Bridge Vista Point. Here you can take photos of the bridge and one of the most famous views on the Coastal Pacific Highway.
Julia Pfeiffer Burns State Park - Hike the coastal cliffs to dramatic views of the coast. The half-mile round-trip walk to Waterfall Overlook is well worth the walk.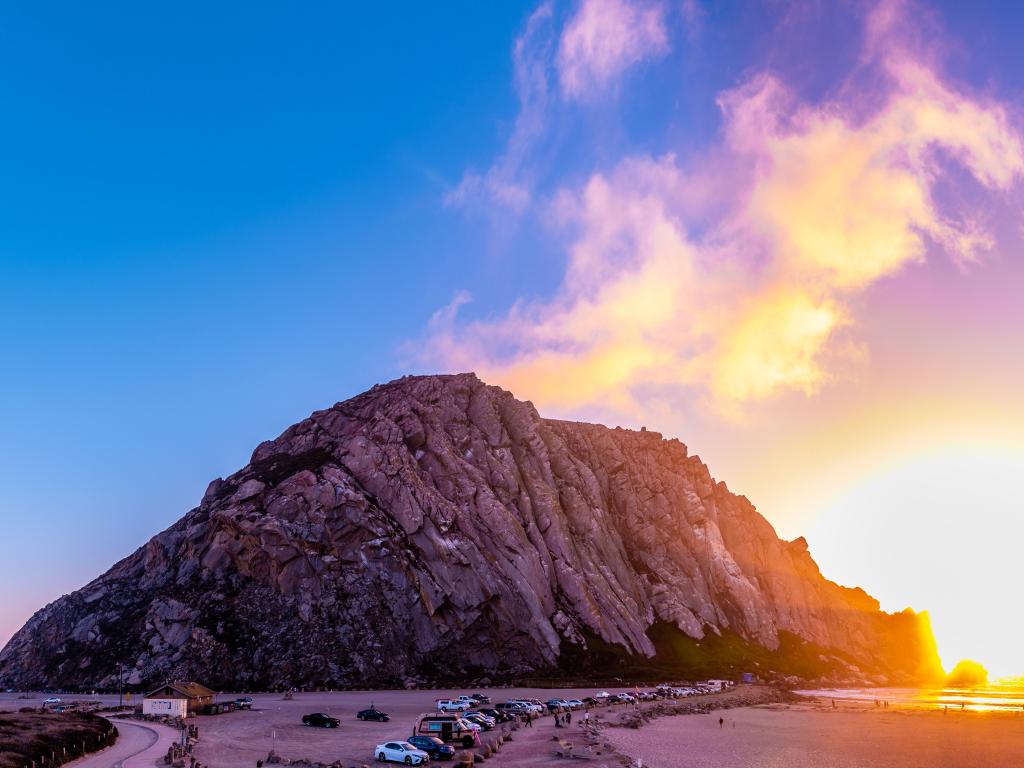 The Sequoia Route
Ventura - Surfing is a popular activity in the thriving beach town of Ventura. Head to Surfers Point at Seaside Park to ride the waves.
Castaic Lake State Recreation Area - Castaic Lake is full of outdoor activities. Go swimming, enjoy a picnic, rent a boat, and camp for as little as $30 per night.
Bakersfield - Listen to country music at the famous Buck Owens' Crystal Palace. The restaurant and music venue is wall to wall full of country memorabilia.
Slick Rock Recreation Area - Meander alongside the creek and then cool off in the clear waters of Lake Kaweah. With picnic tables, it's an ideal spot for a scenic lunch.
General Sherman Tree (Sequoia National Park) - Experience Sequoia National Park with a visit to the General Sherman Tree. A giant sequoia standing 275 feet tall.
Grant Grove Village - Grant Grove Village has many overlooks worth stopping and admiring. Redwood Mountain Overlook and Kings Canyon Overlook are both en route.
San Luis Reservoir - Admire the expansive San Luis reservoir by walking the Lone Oak Trail. Pick a stretch of the 7-mile trail for a calm and enjoy the serenity.
Marina State Beach - High sand dunes offer a launch pad for hang-gliders. Fly above the coastline or simply relax on the sandy beach and watch from below.
Monterey - A popular spot for whale watching, you can head to the waters in search of a humpback. Princess Monterey Whale Watching is a leading company offering cruises.
Garrapata State Park - Unspoiled Garrapata State Park is a hidden gem. Hike the hills to admire the rugged Big Sur landscape in its full glory.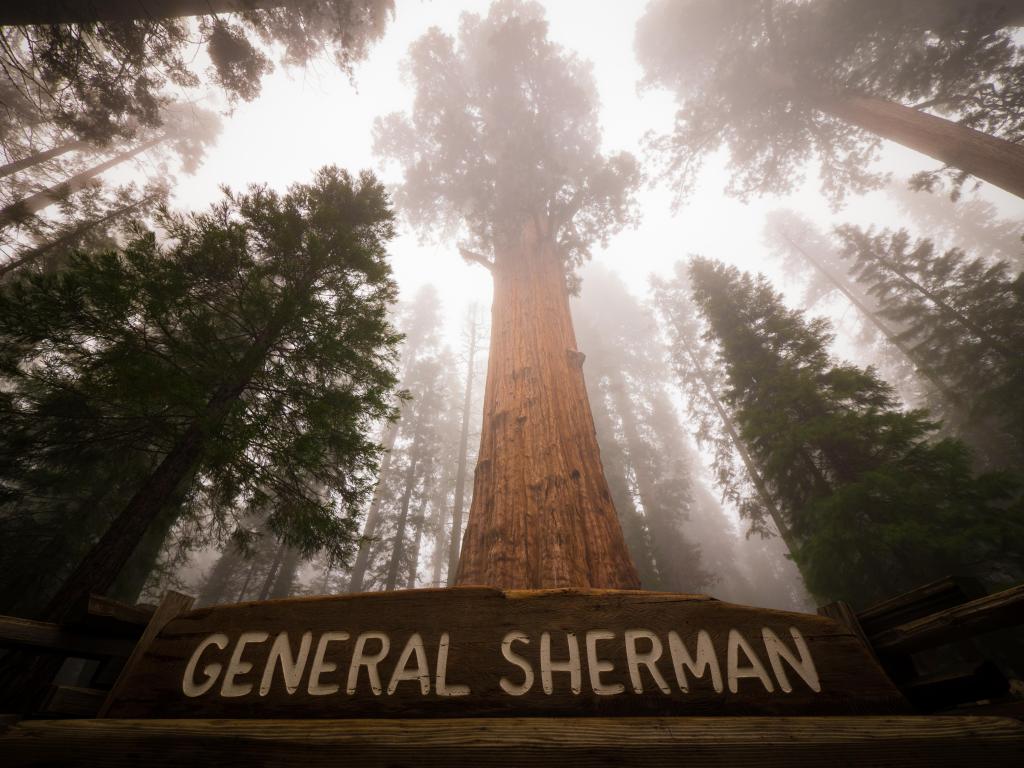 Best time to go on a road trip from Santa Barbara to Big Sur
Big Sur is a year-round destination, with consistently pleasant temperatures. Visiting between April and October is popular because these months have the lowest precipitation, meaning guests can rest assured they'll get some perfect weather for sightseeing.
June, July, and August have average temperatures between 58 and 60 degrees Fahrenheit respectively. Average high temperatures range from 65 to 66 degrees Fahrenheit for these months.
Summer is one of the most popular times to visit. You can anticipate inflation in hotel costs during the summer months.
Winter is also very pleasant, with mild temperatures and plenty of rain. In January, February, November, and December, the average temperature is 51-55 degrees Fahrenheit.
It can be wet and rainy during winter so it's much quieter and hotel prices drop during the winter months. December to February is good times to spot wildlife with whales migrating along the coastline and elephant seals coming ashore.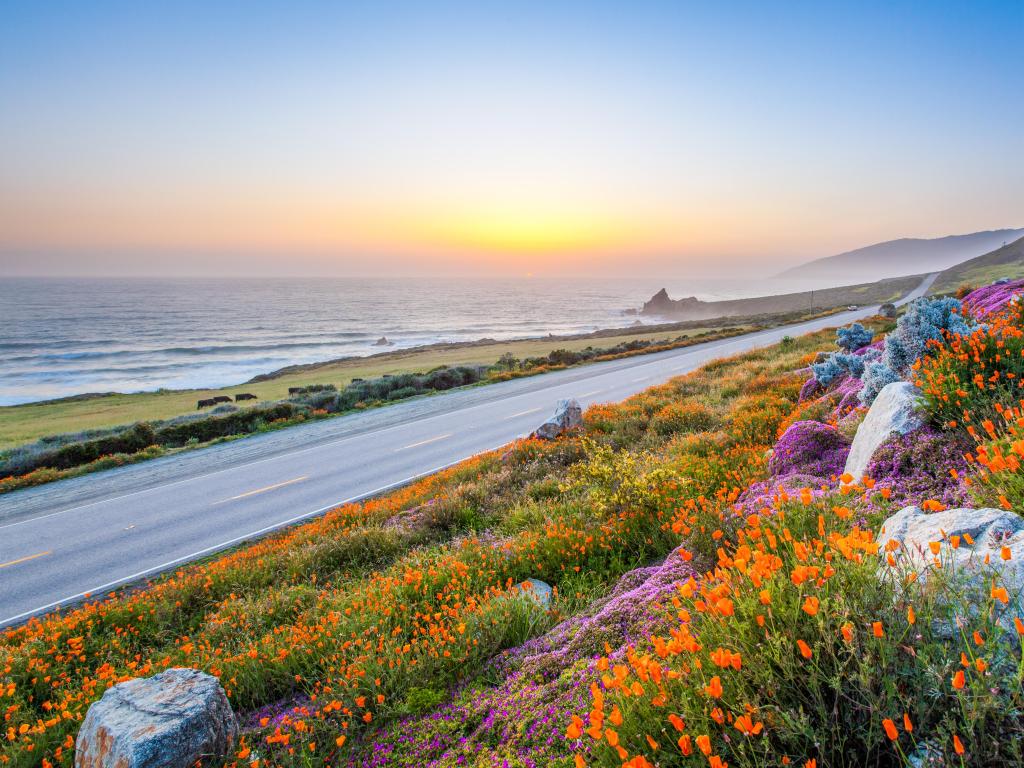 March, April, and May have average temperatures of 54-56 degrees Fahrenheit respectively. It rains a lot in March, but the weather generally clears up in May.
September, October, and November have pleasant average temperatures of 55-60 degrees Fahrenheit. September has an average high of 67 degrees Fahrenheit and is actually the hottest month of the year and the best time for enjoying the beach.
On top of the natural sights and nature, Big Sur has a lot of fun activities and festivals. The Big Sur International Marathon sees the Pacific Coastal Highway close between the 28th to 30th of April 2023.