Road Trip from Seattle to San Diego
If you're itching to do one of the most legendary road trips The United States has to offer, you should definitely consider doing the epic road trip from Seattle to San Diego. Sprawled across the beautiful Pacific Coast, this drive is guaranteed to be one of the best you'll ever do.
The 1,500-mile road trip from Seattle to San Diego takes between 20 and 28 hours to drive, depending on which route you take. The Pacific Coast route is home to Big Sur, San Francisco, and Siuslaw National Forest, while the quick route features Lassen, Shasta-Trinity and Umpqua National Forests.
There's plenty to see and do along this unforgettable journey, so read until the end to learn the ins and outs of the drive.
How far is San Diego from Seattle and how long will the road trip take?
Route comparison

| Route | Distance | Driving Time |
| --- | --- | --- |
| The Quick Route | 1,255 miles | 20 hours 20 minutes |
| The Pacific Coast Route | 1,470 miles | 28 hours 0 minutes |
You're in for a long drive whichever route you take, but the shortest itinerary for the road trip from Seattle to San Diego covers 1,250 miles and takes around 20 hours 20 minutes to complete, excluding the inevitable breaks along the way.
This route never strays from Interstate 5, making the drive relatively straightforward and unaffected by the elements. If you make regular stops and detours, you can do the drive in about a week and still get to see a decent amount of Washington, Oregon, and California.
If you have a little more time, the definitive route would have to be the one along the Pacific Coast: hugging the shoreline whenever possible, you can complete this drive in about 28 hours, minus all the stops.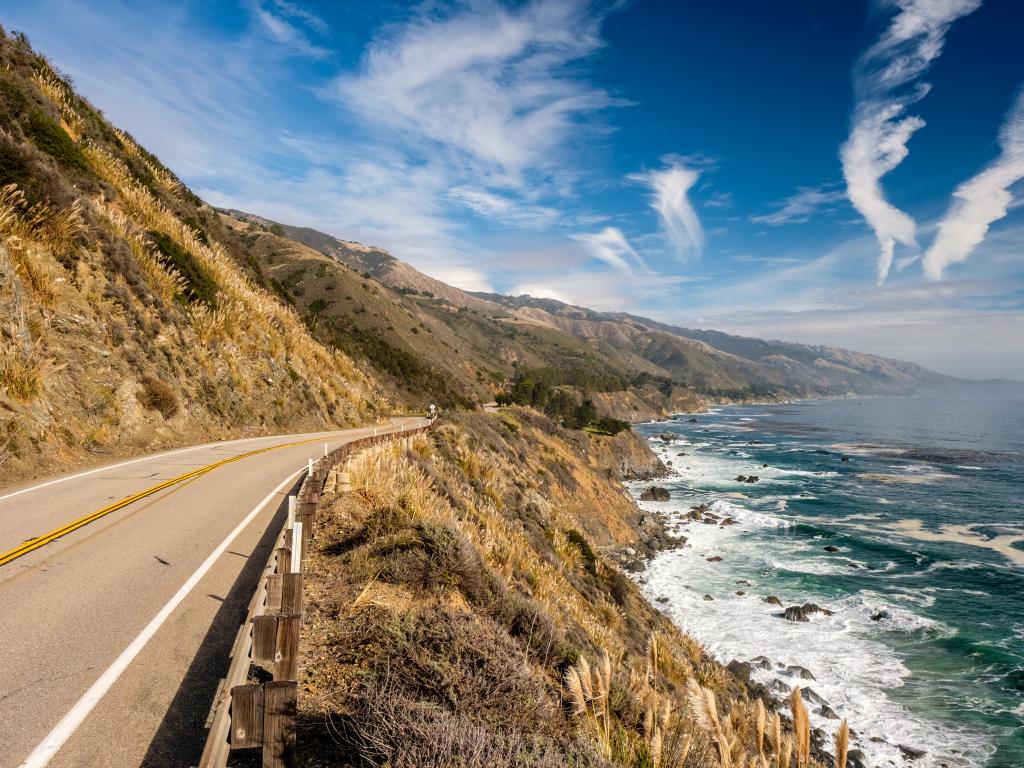 Keep in mind that, as scenic as this route is, the winding oceanside roads also mean you'll need to be a bit more careful, especially if you're doing the trip when it's hot and the coastal fog starts to set in.
Whichever route you take, you can expect a fair bit of traffic, as you'll be passing through virtually every major attraction along the West Coast. This works in your favor, however, since you'll want to take it easy and make as many stops as possible anyway.
Best road trip route from Seattle to San Diego
The best road trip route from Seattle to San Diego is definitely the coastal route - mostly sticking to Highways 1 and 101, you'll be able to detour to the other route's attractions in no time at all, and you have the added benefit of that spectacular ocean view all the way to San Diego.
How to drive from Seattle to San Diego
The map above shows our suggestions for the best road trip routes between Seattle and San Diego. Keep reading for detailed descriptions of both routes, where to stay on either, and the best things to do on the way.
The Quick Route (via Interstate 5)
Take Interstate 5 out of Seattle and Pass Mt Rainier National Park, then continue south through Portland and past Mt Hood, Willamette, and Umpqua National Forests. Not long after that, you'll drive through Shasta-Trinity National Forest and pull into Redding.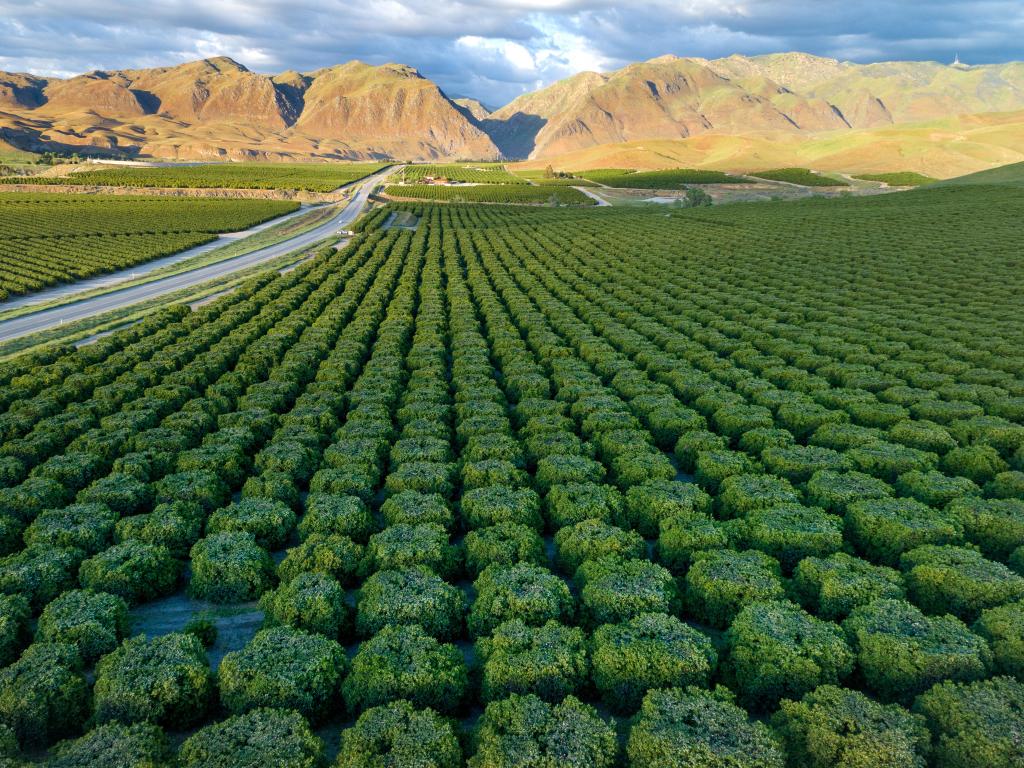 From here, follow the interstate into Sacramento, then continue past Henry W Coe State Park. Further south, you'll pass by Bakersfield before reaching Castaic Lake State Recreation Area - take a break here, then follow the interstate through Los Angeles before reaching San Diego.
The Pacific Coast Route
Follow Interstate 5 past Mt Rainier National Park, then drive through Olympia and follow Routes 8, 107, and 101 to the coastline. Cross over into Oregon via the Astoria-Megler Bridge, then hug the coast past Tillamook State Forest and Siuslaw National Forest.
Past Rogue-Siskiyou and Klamath National Forests, visit Redwood National and State Parks, and past Humboldt Redwood State Park, follow Route 1 all the way to San Francisco. Stick to the coast as you drive through Monterey and Carmel-by-the-Sea, then visit Big Sur.
At Gaviota State Park, get back onto Route 101, following it through Santa Barbara and past Los Padres National Forest. At Oxnard, get back to Route 1 and drive through Malibu, then drive through Los Angeles and Carlsbad before reaching San Diego.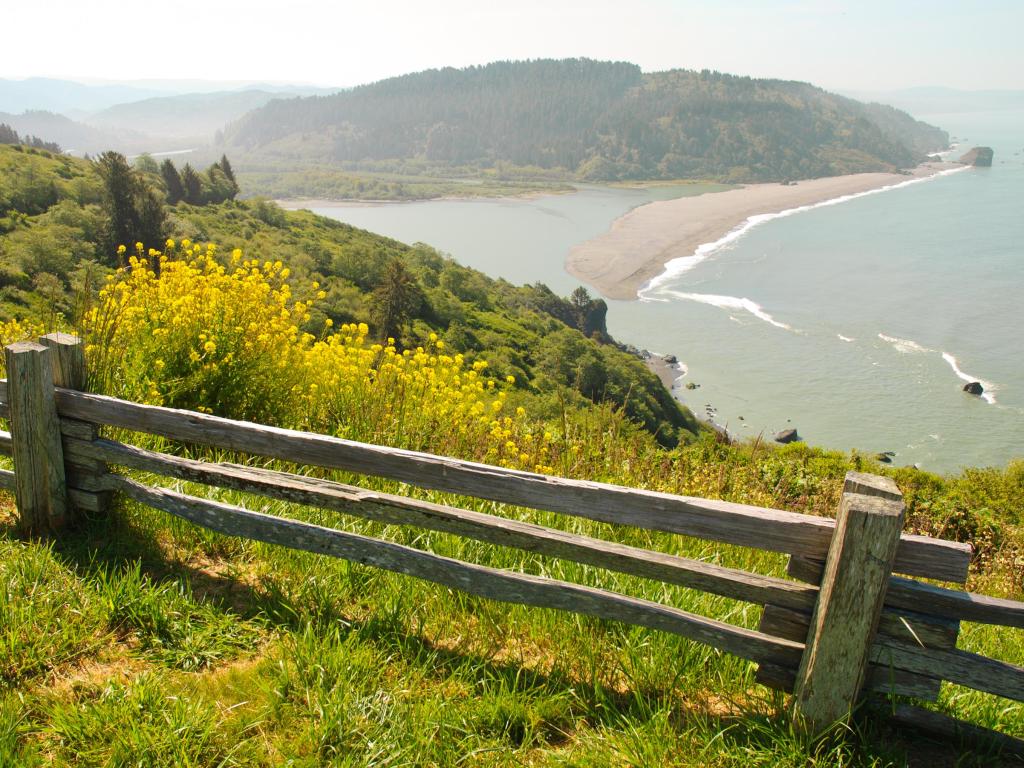 Best places to stop between Seattle and San Diego
During your Pacific coast road trip, you will pass along three states: Washington, Oregon, and California. So, it is recommended to take at least a week or two to finish your journey to fully enjoy natural wonders and the time on the road from Seattle to San Diego.
A minimum of three stops is necessary to be able to have some rest along the way. Driving while tired is not only stressful but also unenjoyable. Here, I will share the best places to stop between your trip from Seattle to San Diego.
Become one with nature in Big Sur
If you're looking to see some of the most spectacular vistas the West Coast has to offer, look no further than the spectacular Big Sur. Although this place is home to some amazing resorts, Alila Ventana Big Sur stands out thanks to its beautiful exterior and stylish rooms.
The suites at this hotel are second to none - they boast a retro aesthetic that somehow still manages to feel fresh and contemporary. The best part would have to be the balcony, which features incredible views of the property.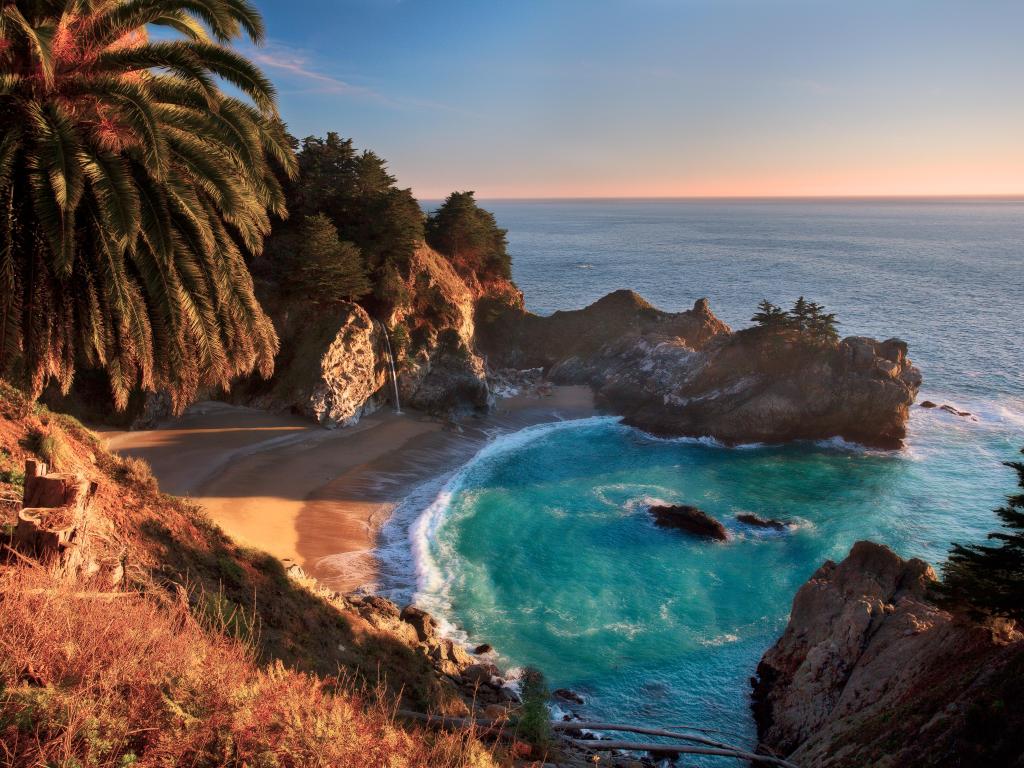 For an even more enjoyable view, though, you can head out to The Sur House Terrace Bar and relax with a refreshing cocktail and listen to the sounds of the ocean. If hiking doesn't tire you out, you'll even have an amazing fitness area to work up a sweat in.
The hotel is a fair bit more expensive than other places in the area, but this is more than fair given the spectacular service and beautiful nature surrounding you from all sides. Our favorite place to visit is McWay Cove Beach to view the famous waterfalls, a short drive away
Enjoy the beautiful streets of San Francisco
The road trip from Seattle to San Diego wouldn't be complete without a stop in San Francisco, one of the shining pearls of California. Out of all the amazing hotels here, one of the standouts is St. Regis San Francisco, home to some of the fanciest rooms along the Pacific.
After waking up to an unforgettable view, you can start off your days here in the soaking tub and follow it up with a delicious meal at the Grill Restaurant, which has a little something for everyone's tastes.
The on-site Remede Spa will relax you the way few other spas can, especially if you enjoy a cocktail at the St. Regis Lobby Lounge beforehand. A few minutes with your designated spa therapist will elevate your spirits and get you in the mood for an incredible day out.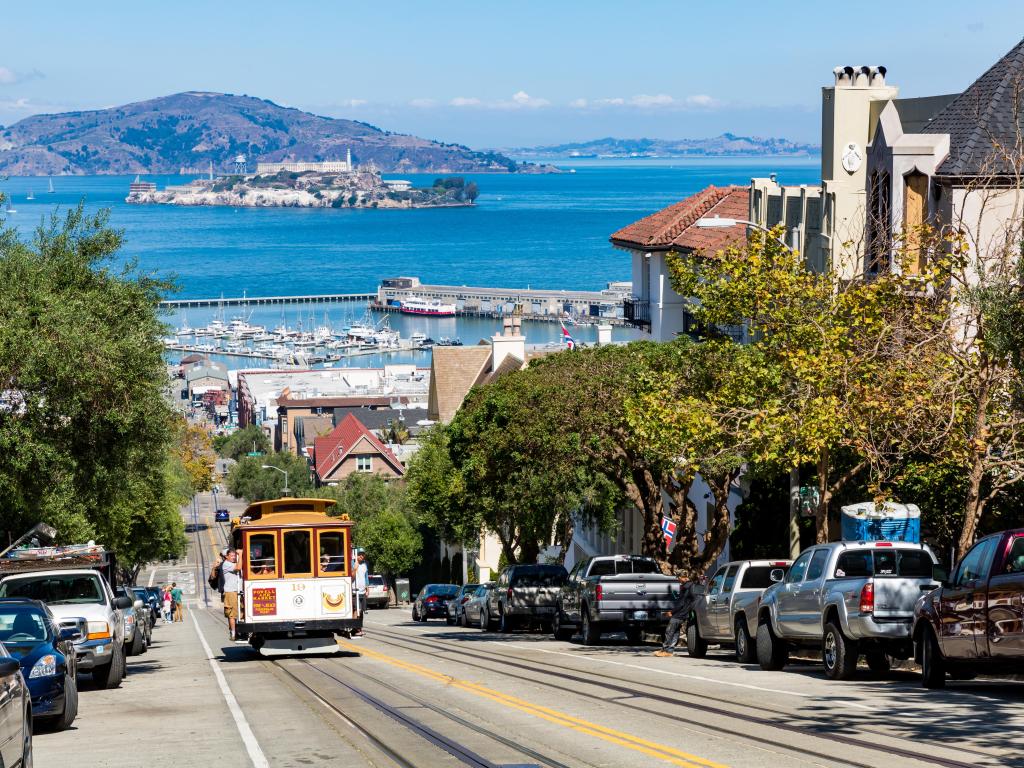 If you're looking for something a little more active, you can always hit the fitness area for a quick workout, or better yet, take a dip in the amazing indoor swimming pool.
The hotel is definitely on the pricey side, but that makes sense when you consider just how much it has to offer. The cherry on top is the amazing location - everything you'll want to see in San Francisco is only a stone's throw away!
Things to see on a road trip from Seattle to San Diego
The road trip from Seattle to San Diego takes you to three beautiful states, and each section of the drive is as beautiful as the last. You could easily devote weeks to this trip, and if you do, be sure to check out the following places:
Mt Rainier National Park - Arguably the most beautiful amalgamation of forest and mountain vistas in all of West America.
Ruby Beach – Is known as a sanctuary for marine wildlife and is named after its famous red sand; this beach is a must-see along the Olympic coastline - flip flops are definitely needed.
Cannon Beach – Known for the Haystack Rock, a 235-foot sea stack that extends over the Pacific Coast; also known for being featured in films like Twilight, The Goonies, and Point Break.
Oregon Dunes National Recreational Area – A jaw-dropping landscape in Reedsport, Oregon, that is perfect for adventurous individuals who like hiking, sandboarding, and ATV rides.
Cape Perpetua Lookout – Located in the Siuslaw National Forest, covering over 2700 acres of coastal land, offers an open view of the curved road along the Oregon Coast.
Redwood National and State Park – A UNESCO World Heritage site holding some of the world's oldest and tallest trees, popular for hiker, fishers, and campers.
Glass Beach– Along the southern coast of Fort Bragg, famed for its smooth, colorful glass pieces and pebbly beach, created from years of dumping garbage near the waters.
Point Arena Light – The first lighthouse built along the coastal waters of California in the 1870s featuring a museum and keeper's house near its grounds.
Bodega Bay – Situated in Sonoma County, a favored destination for all things quirky like its oceanside store and art galleries.
Napa and Sonoma Wine County – Adjacent to one another, these places are known as one of the world's most diverse wine regions; a must-see for its vineyards and wine activities.
Lake Tahoe – Known for its enjoyable scenery across all seasons; perfect for winter sports and summer outdoor activities.
Yosemite National Park – Known for its granite rock formations, tall waterfalls, and diverse wildlife and is also one of the places in the US where lunar rainbows appear.
Big Sur - A beautiful stretch of road that offers some of the most spectacular views of the Pacific Coast.
Los Angeles – Home to Hollywood and several other magnificent beaches like the Santa Monica and Venice Beach.
Long Beach – Aptly named for being the longest continuous beach in the US, and is well-known for its bountiful sea harvests – from salmons to razor clams; a perfect haven for all seafood lovers. Check out Peninsula Beach while here.
Interstate 5 Forest Stretch - A long chain of national forests along the quicker route that offer some of the finest scenery in California and Oregon.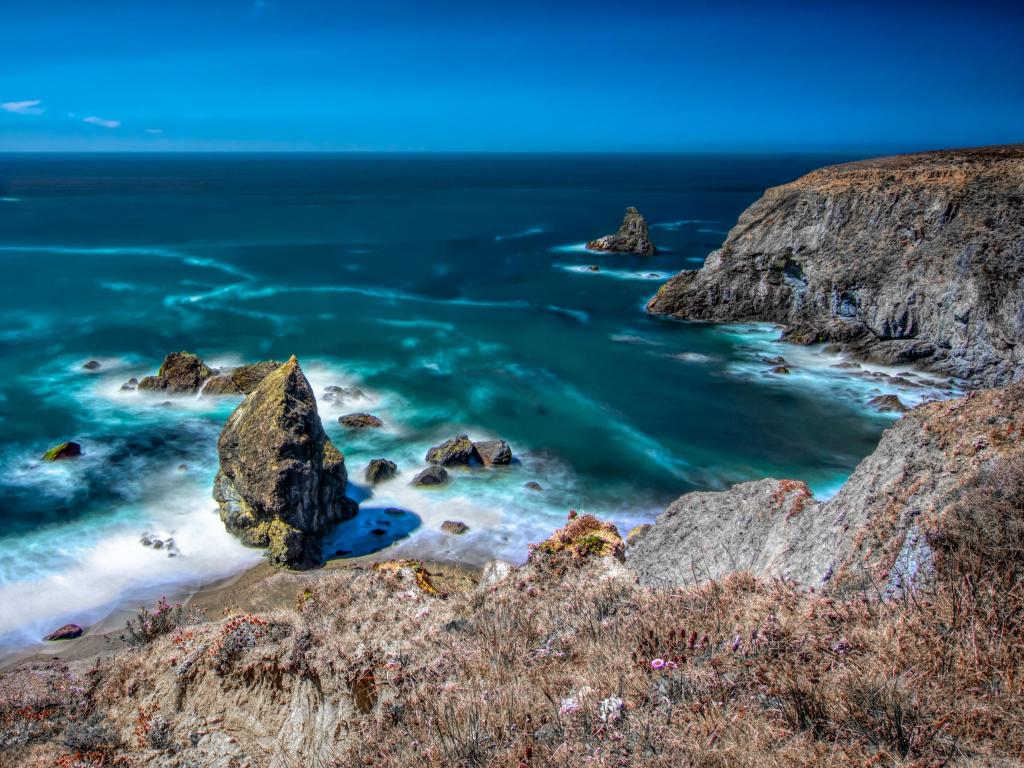 Best time to go on a road trip from Seattle to San Diego
This Pacific Coast road trip from Seattle to San Diego can be done throughout most of the year, courtesy of the varied terrain and the sheer amount of places worth checking out
With a drive this long, the trip is arguably even more important than the destination, so it would be in your best interest to avoid traveling in the winter, as you wouldn't be able to enjoy all the beaches, forests, and parks that make the route so special.
If you decide to travel in the spring, be careful around the Big Sur area - on hot mornings, you can expect coastal fog to shroud the longer, more difficult-to-drive route, although it usually clears up around noon.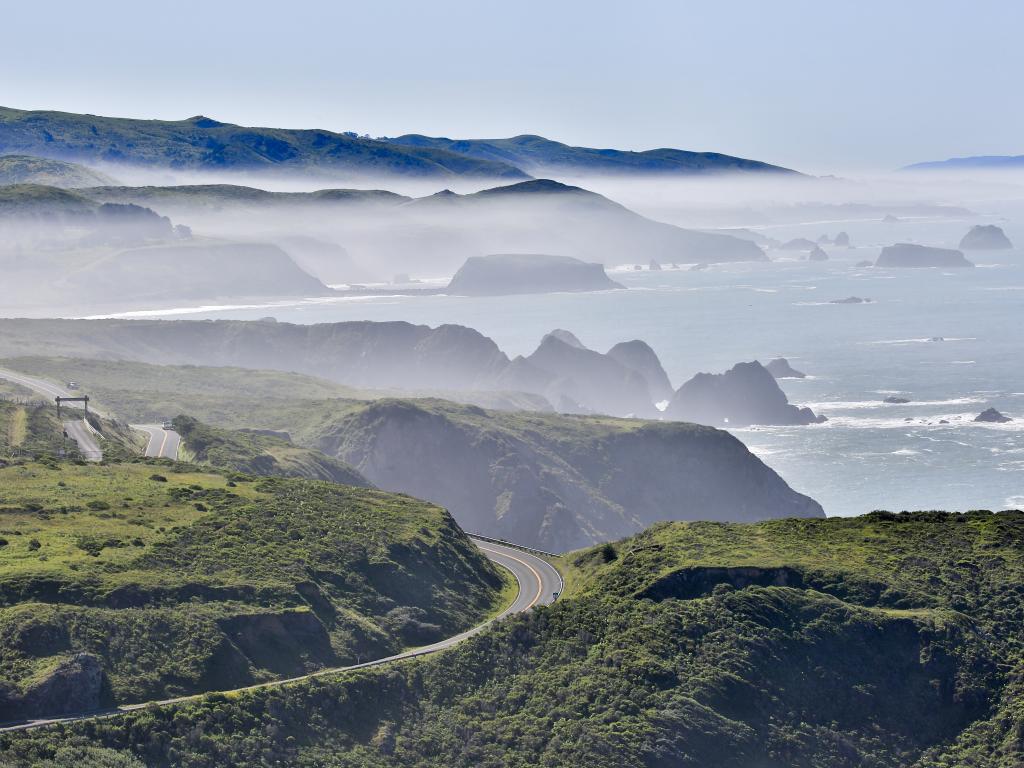 Traveling in fall offers warmer temperatures for swimming or walking along the various beaches and parks. In particular, September has the best weather across Washington, Oregon, and California, making for a more enjoyable and safe trip along the Pacific Coast.
As for San Diego itself, you really can't go wrong no matter when you visit - summer is when a lot of the city's major festivities (including the iconic Comic-Con) are held, and fall and spring offer temperatures comparable to summer ones at a significantly lower price.