Get Hooked on the Grunion Run with these 5 Road Trips
Between March and August, every two weeks when the bright disc of the moon casts a shimmering net of light and when it is nowhere to be seen, something phenomenal takes place on the beaches of Southern California. The grunion run was once a SoCal secret, but it is increasingly attracting spectators from farther afield.
On our list of the best beaches to see the grunion run in California you'll learn about what kind of beaches grunion fish prefer, the best places to stay, and novel ways to enjoy the best that SoCal has to offer.
Read on to be inspired by these counter-intuitive fish and start planning your own trip. Get ready to enjoy the sun-soaked beaches of SoCal by day and see your first grunion run at night.
You can find our list of best grunion run beaches at the bottom of this page.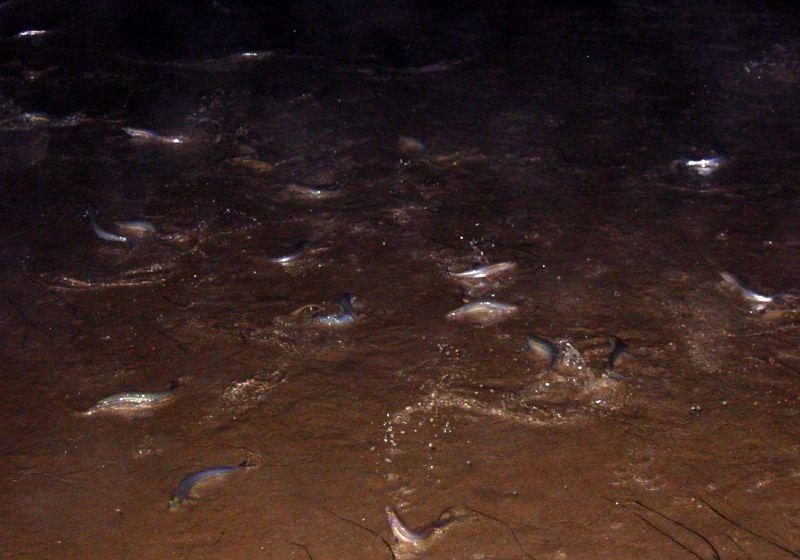 It is hard to mistake the silvery sparkle of grunion on the beach at nighttime for anything else, as there is nothing quite like it!

mucho_grunion
1. Las Vegas to San Diego
Via Ocean Beach City Beach
340 miles (5 hours 45 minutes)
Why you should make this road trip: In a city that's as versatile as San Diego, you'll need full stores of energy to enjoy all it has to offer by day while keeping some gas in the tank to scout for grunions at night.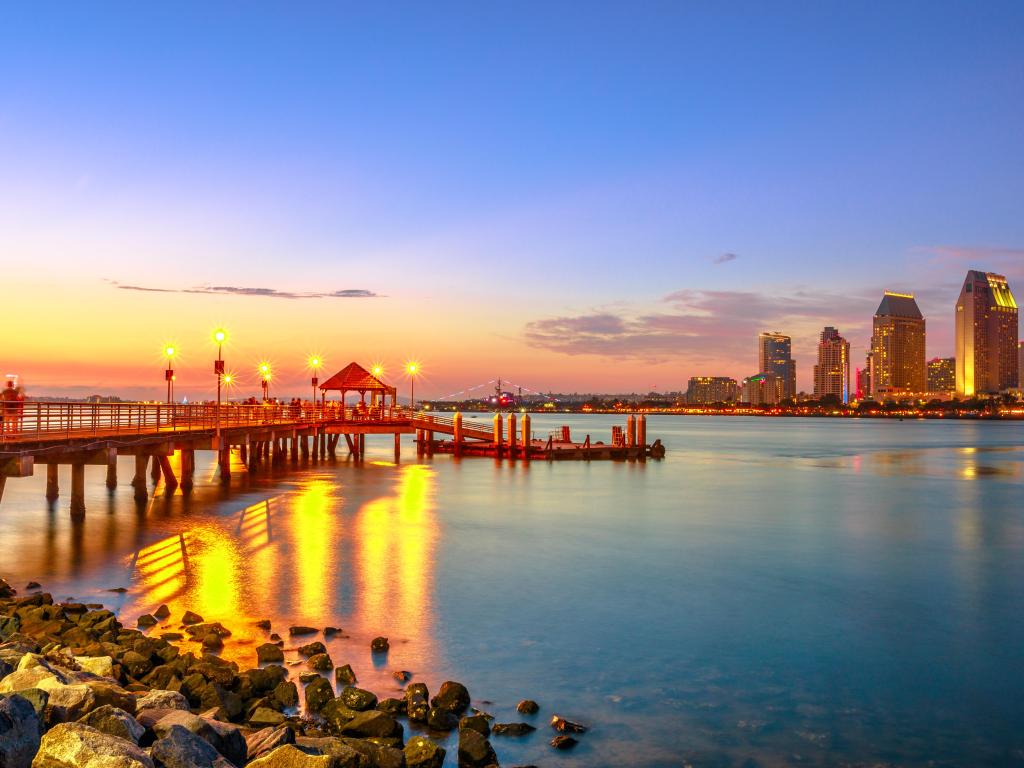 Best grunion run beaches on the way:
Coronado Beach
Ocean Beach City Beach
Mission Beach
How to get there: From Las Vegas, drive south on Interstate 15 (I-15). This road goes all the way to San Diego, but between San Bernardino and Murrieta it's advisable to take Interstate 215 through Riverside.
Our highlights: The greater half of this route covers the sprawling desert of the Southwest. If you've never taken the time to appreciate the haunting beauty of this parched landscape, consider taking a diversion through the Mojave National Preserve.
Hike over the rolling Kelso sand dunes then see a subterranean wonder in the extinct lava tubes open for exploration. A stop here will provide a stark contrast with your beachside destination.
Getting closer to the coast, you can explore the mountainous ecosystems of the San Bernardino National Forest. In addition to miles of trails, gentle waterfalls, and fresh springs, places deep within the forest, like Lake Arrowhead, are full of adorable cabins and Tudor-style buildings where you'd least expect to find them.
One of our all-time favorite places in San Diego is Balboa Park. Spread over 1,200 acres, this is the green heart of downtown and a perfect place to spend the whole day.
With dozens of manicured gardens and museums, including the San Diego Museum of Art, the trails connecting all of these attractions wind and weave through mature groves offering refreshing shade. It is impossible to see all of the park in one visit.
Where to stay: Ocean Beach City Beach is one of San Diego's most eclectic neighborhoods, built around the historic business district. The Inn at Sunset Cliffs is the perfect launching pad for a variety of adventures in southern San Diego.
Situated on rocky cliffs overlooking the Pacific Ocean near Point Loma, you can walk to Ocean Beach City Beach from here. The outdoor space at this property is particularly inviting, with lounges overlooking the ocean, a BBQ area, and an outdoor swimming pool.
Our tips: We've outlined a more direct route above, but you could potentially drive via country roads through the Mojave National Preserve to Joshua Tree National Park and Palm Springs, eventually taking Interstate 10 West to I-215 South.
In addition to being a popular surfing beach, Ocean Beach City Beach is also dog-friendly, in case you were planning to bring a furry companion along.
READ MORE - Road Trip from Las Vegas to San Diego
2. Phoenix to San Diego
Via Imperial Beach
360 miles (5 hours 30 minutes)
Why you should make this road trip: This small coastal town in the very southern tip of San Diego is all about kicking back and enjoying the sun and the surf. When the sun goes down, it's not uncommon to see thousands of silvery grunion spawning on its pristine beaches.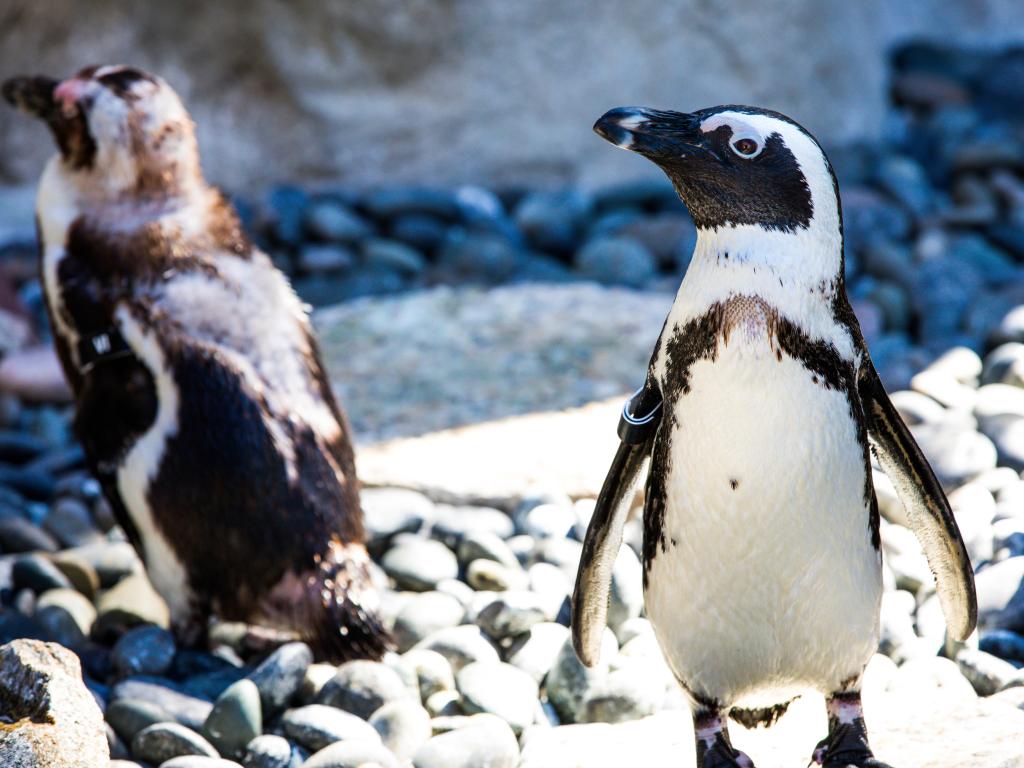 Best grunion run beach on the way: Imperial Beach
How to get there: To reach San Diego from Phoenix, start heading west on Interstate 10, then take AZ Route 85 South to connect with Interstate 8 West.
Take this all the way to El Cajon, just east of San Diego, then head via CA Routes 125 South and 54 West to Chula Vista. Here, take Interstate 5 South to Imperial Beach.
Our highlights: As you approach the borders of California, Arizona, and Mexico, keep an eye out for the Old West town of Yuma.
Immortalized in dramatic tales of the Wild West, here you can learn more about the fascinating real-life history of this border town at the Yuma Territorial Prison State Historic Park, which dates to the late 19th century.
Approximately two-thirds of the way to San Diego you'll pass through the Cleveland National Forest. This vast preserve has bountiful trails through forests, along ridges, and towards waterfalls.
The trails to Cottonwood Falls and along Pine Valley Creek are particularly scenic and offer the perfect opportunity to stretch your legs in the middle of your drive.
Since you've come all this way to spot some silvery grunion, you might like to see some more of California's diverse wildlife on this trip. The San Diego Bay National Wildlife Refuge is just north of Imperial Beach, in Chula Vista.
This estuary habitat, filled with brackish water, is particularly popular with migrating birds and up to 200 different species pass through here every year.
Especially if you've come to fish, aside from the grunion there are tons of fish to be caught off the Imperial Beach Pier, including croaker, California corbina, and surfperch. Even if didn't ring a rod, this is a great place to walk and soak up the colorful local culture of this beachside community.
Imperial Beach is the southernmost town on the west coast. Tijuana, Mexico is just across the border and makes for a really fun, and delicious, day trip. The seafood tacos here are not to be missed!
Where to stay: The Sand Castle Inn makes the most of Imperial Beach's standout features by being located just across the road from the beach, pier, and a well-kept park.
The comfortable rooms will help you unwind for many hours on the road and the friendly staff will be happy to give you pro tips on how to see the grunion at their peak.
Best of all, you'll be able to walk to the beach at night and can stop for a nightcap at one of the local beachside bars or breweries on your way back.
Our tips: This is an ideal route to take during the end of the grunion run season. If possible, try to do this trip in July, so you can enjoy Imperial Beach's Sun & Sea Festival. One of the undeniable highlights is the sandcastle competition.
We were awestruck by the whimsical and incredibly detailed creations rising up above the powdery sand.
READ MORE - Road Trip from Phoenix to San Diego
3. San Jose to Los Angeles
Via Cabrillo Beach
375 miles (6 hours 15 minutes)
Why you should make this road trip: A trip to Los Angeles is always filled with the promise of fun in the sun; whether it's a day at Universal Studios, shopping along Rodeo Drive, or appreciating the arts at the Getty.
There are also half a dozen places where you can watch the grunion run and see the city of stars in a different light.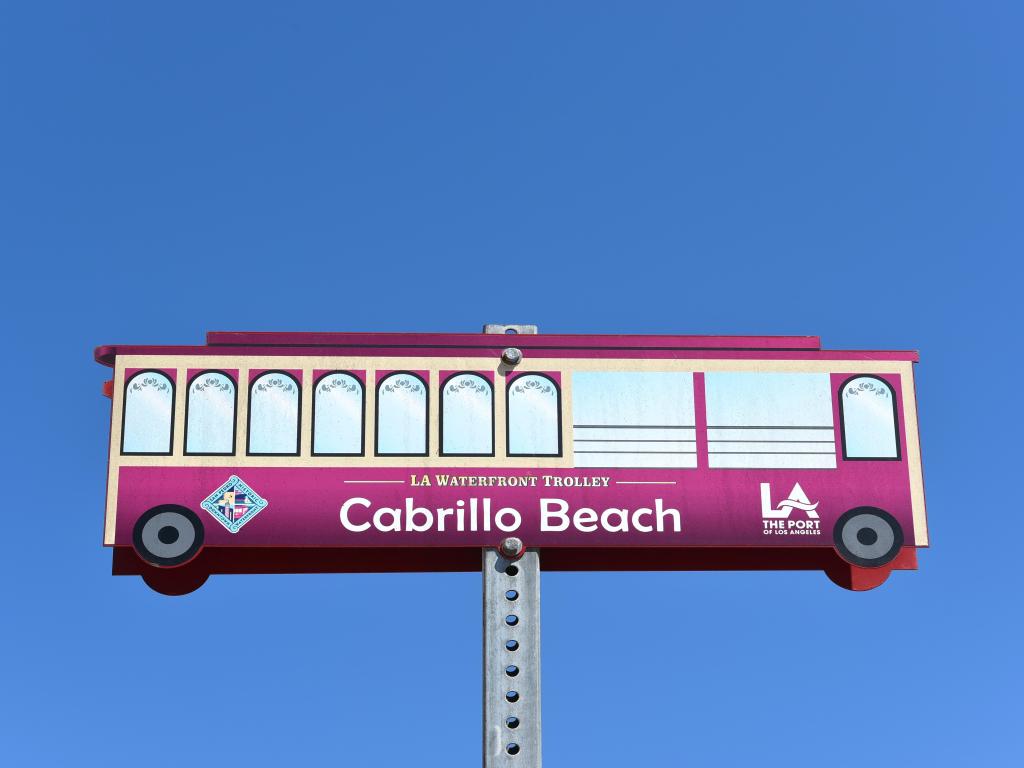 Best grunion run beaches on the way:
Cabrillo Beach
Topanga Beach
Belmont Shore
Long Beach City Beach
Manhattan Beach
Hermosa Beach
How to get there: From San Jose, hop on US Route 101 (US-101) South and take this all the way to Oxnard. Here, take the exit to CA Route 1 South, which will take you past Point Mugu State Park and Malibu to Santa Monica and west Los Angeles.
This route mostly follows US-101. A slightly quicker route would take Interstate 5 South, but this is less scenic and keeps you far from the coast.
Our highlights: One of the most picture-perfect weekend spots on the cusp of Central and Southern California is Santa Barbara.
Filled with Spanish colonial architecture, including the Old Mission Santa Barbara, and a vibrant nightlife along State Street, this is a place that encourages everyone to savor the sweetness of life. This route passes right through this gorgeous coastal town, so consider spending a night here if you can.
Beach Point Mugu State Park is just north of Malibu and Topanga State Beach. Here you can spend the day hiking and enjoying breathtaking coastal views before a night of combing the beach for grunions.
Another refreshing hiking spot near Topanga State Beach in Tuna Canyon Park. It's accessible via CA Route 27 and Tuna Canyon Road, which is a one-way street that meets up with CA Highway 1 a few hundred yards from Topanga Beach.
On a trip that highlights the wondrous cycles of nature, it could be interesting to learn more about the area's rich natural history. The La Brea Tar Pits are among the largest and most studied in the world. Millions of Ice Age fossils, including near-complete skeletons of wooly mammoths, have been found here and you can see paleontologists continuing their work at the La Brea Museum.
Where to stay: In the Los Angeles neighborhood of Westwood, the bar for luxury is set high. With so much hiking and late-night excursions on this trip, it can be helpful to have somewhere extra comfy to rest your head.
The four-star Plaza la Reina hotel has a boutique feel with sumptuous living spaces and convenient amenities like a kitchen in most rooms.
It is located slightly inland from Santa Monica, close to Beverly Hills. It is just a 10-mile drive to Santa Monica and a 15-mile drive to Topanga State Beach, so when it's time to spot some grunion, you won't have to drive very long.
Our tips: You can catch a grunion run on the 3-4 days surrounding full and new moons when the tides are highest. Try to book your hotel over the 2nd to 3rd day when the run is usually at its height.
Of course, you'll need a flashlight to find your way safely along coastal trails but be careful not to shine light in the water, this can scare away the grunion trying to find a quiet place to spawn.
They prefer to spawn on long, sloping, sandy beaches less impacted by people, noise, and light pollution.
READ MORE - Road Trip from San Jose to Los Angeles
4. Monterey to San Diego
Via La Jolla Shores Beach
450 miles (7 hours)
Why you should make this road trip: This epic road trip from Monterey to San Diego is a chance to channel your inner marine biologist and observe a unique Californian species during its annual spawning display in the south.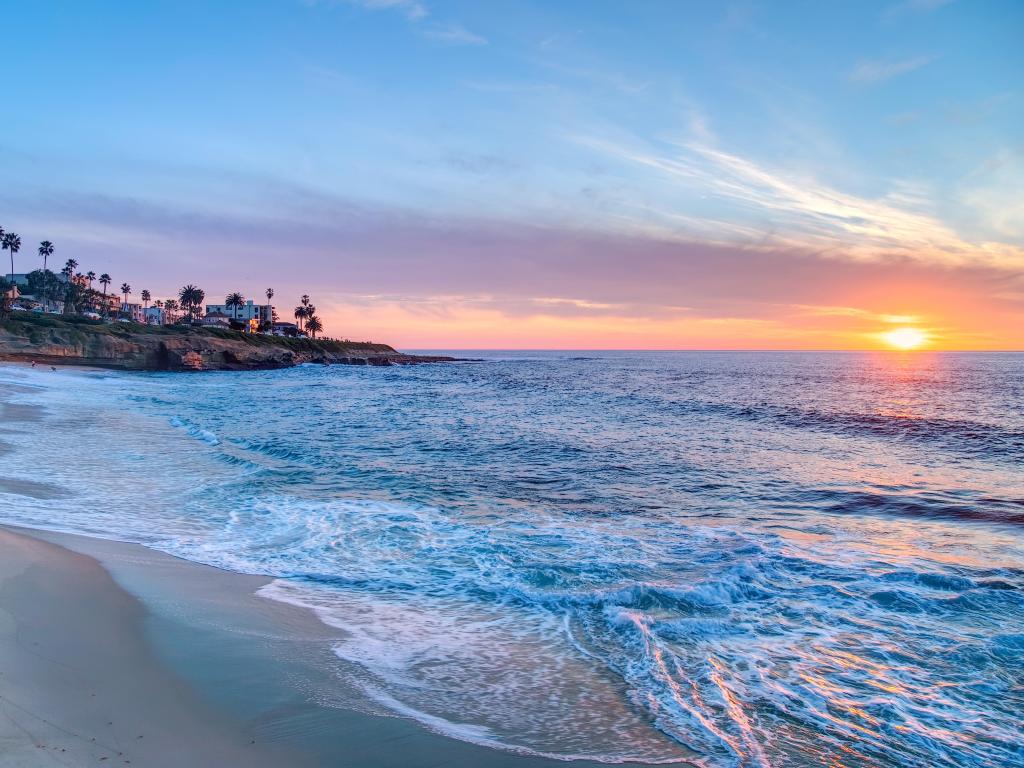 Best grunion run beaches on the way:
La Jolla Shores Beach
Oceanside Beach
Del Mar City Beach
How to get there: From Monterey, head inland towards US Route 101 South. Take this all the way past Santa Barbara to Los Angeles, where you'll hop on Interstate 5 South. Take this the rest of the way to San Diego.
Our highlights: It would be great to pair this trip in search of grunion with a stop in Paso Robles, one of the Central Coast's premier wine-making regions.
The rolling hills here have been cultivated since the late 18th century and the downtown area is brimming with boutique outlets, all centered around some ancient oak trees. In addition to wine tasting, you can also try a variety of locally grown olive oils.
Carlsbad sits about halfway between Los Angeles and San Diego along a coastal segment of I-5. While most people know it for more youthful attractions like LEGO Land, there are some top-notch beaches here and a lively, walkable downtown known as the Carlsbad Village.
Another gem tucked away in an inland canyon is the Leo Carrillo Ranch Historic Park, a California Historical Landmark that is marvelously landscapes and home to a flock of wild peacocks.
This route emphasizes beaches in the north of San Diego and no trip here is complete without spending some time in La Jolla.
Whether you want to take a break from the beach with retail therapy in the upscale Village of La Jolla, or double-down on coastal adventures with tide pooling and kayaking in the cove, there's a broad range of activities on offer here.
The Birch Aquarium at the Scripps Institution of Oceanography is also in La Jolla and occasionally offers grunion-related events, so check their website before you visit.
Where to stay: When staying in La Jolla, you'll want to maximize the amount of time you spend on the coast and be immersed in the charming Village of La Jolla. The Scripps Inn is a quintessentially coastal hotel with marine-themed décor that sits right on the stunning La Jolla Cove.
Many rooms offer ocean views and the staff are incredibly friendly and accommodating. With private parking on-site, once you get here, you can minimize your time behind the wheel and explore most of La Jolla on foot.
Our tips: Oceanside Beach is just north of Carlsbad and is also known to be a hotspot for grunion (see above). Another way to add variety to this trip would be to stay a night in Carlsbad and try your luck with catching the grunion run at Oceanside Beach.
READ MORE - Road Trip from Monterey to San Diego
5. San Francisco to Huntington Beach
490 miles (8 hours 30 minutes)
Why you should make this road trip: The grunion run is a natural wonder eagerly anticipated across southern California, so why not take a trip that ties in as many iconic southern Californian beaches and stops as possible? The extra mileage from winding along the Pacific Coast Highway is well worth it.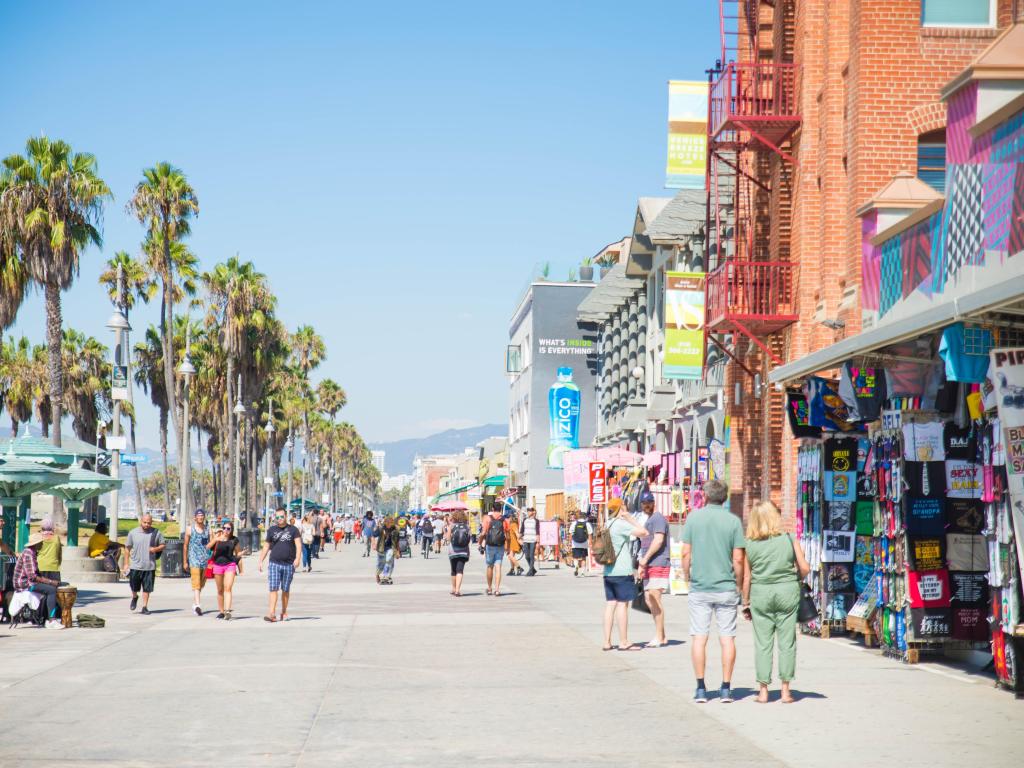 Best grunion run beaches on the way:
Cayucos State Beach
Morro Strand State Beach
Pismo Beach Pier
Seaward Avenue Beach
Manhattan Beach
Long Beach City Beach
Corona Del Mar State Beach Park
How to get there: From San Francisco take US Route 101 South. Once you hit Atascadero, take CA Route 41 West to Morrow Bay and CA Route 1, also known as the Pacific Coast Highway. You can take this all the way south, through Los Angeles, to Huntington Beach.
Our highlights: There are 3-4 day windows when grunion runs are expected during each full and new moon. On this multi-day trip, you could spend each night at different locations along the route to maximize your chances of seeing this bewildering natural phenomenon.
Grunion runs have been spotted as far north as Morro Bay, which is a beautiful destination in itself. The coastal views are dominated by a craggy outcrop which can be seen from the beach, the marina, and the gorgeous trails of Morro Bay State Park.
The low population density here means less light pollution and greater odds of attracting a host of grunion. Pismo Beach is also a short drive from here, so you could try your luck at these two beaches on the first night of your trip.
Past Santa Barbara, but before the hubbub of Los Angeles, Ventura is an upscale, coastal community with a walkable downtown. The SoCal feeling is strong here, but due to the more suburban feel, it is possible to explore most of what there is to see on foot.
Venice Beach is long and sandy – perfect for grunions – and the section of beach intersected by South Seaward Avenue is one of your best bets for grunion viewing.
Manhattan Beach is likely the beach you've been imagining while planning a road trip to Southern California. Parallel to the beach runs a long promenade filled with sun-tanned joggers and bikers.
In between are dozens of volleyball courts, paying homage to this beach's legacy as the first place this competitive beach sport was ever played.
Where to stay: The Kimpton Shorebreak in Huntington Beach is undeniably cool with a sleek, modern aesthetic that can't fail to make an impression.
Its location just across the Pacific Coast Highway makes it equally convenient to walk to the starlit beach for grunion viewing and to the vibrant downtown strip of Huntington Beach for drinks afterwards. They have a convenient 24-hour front desk in case you make the most of all the potential stops on the way down here.
Our tips: At Newport Beach, try to look near the pier to catch the grunion at the height of their frenzied spawning. Occasionally, the park service at Bolsa Chica State Beach offers guided events to make the most of watching the grunion run with other enthusiasts.
In Huntington Beach, some of the state beaches are officially closed at night when the grunion runs. You can still come to observe and catch grunion from the shore if you have a fishing license.
Also, try to head towards the less populated south side of the beach for better chances at glimpsing the grunion run.
If you are looking for the best route back from Huntington Beach to San Francisco, here is our ultimate road trip guide.
READ MORE - Road Trip from Huntington Beach to San Francisco
Best grunion run beaches
For the uninitiated, a grunion run is when hundreds or even thousands of silvery grunion fish (Leuresthes tenuis) wriggle onto the beaches of Southern California and Northern Mexico in order to spawn.
As they lay their eggs in the sand, they writhe about in a hypnotic dance before returning to the ocean. Below, you will find the best beaches where you can witness this unique spectacle.
Topanga Beach in Malibu
Belmont Shore
Manhattan Beach
Cabrillo Beach
Hermosa Beach
Imperial Beach
La Jolla Shores Beach
Oceanside Beach
Del Mar City Beach
Coronado Beach
Ocean Beach City Beach
Mission Beach
Cayucos State Beach
Morro Strand State Beach
Pismo Beach Pier
Seaward Avenue Beach
Manhattan Beach
Long Beach City Beach
Corona Del Mar State Beach Park
Check the California Department of Fish and Wildlife's website when you're planning this trip.
The department usually announces the expected grunion dates at the beginning of the season and detail which ones are "closed", or for observation only, and which ones are "open", meaning you can catch grunion if you have a California fishing license.