Road Trip from San Diego to Solvang
If you want to get a flavor of coastal California, including some of its most exciting cities, consider the epic road trip from San Diego to Solvang. Despite the relatively short drive, you might be surprised at how much there is to see along the way.
The road trip from San Diego to Solvang covers 250 miles and takes 5 hours of driving minus stops. Notable attractions include Los Padres and Angeles National Forests and San Clemente, Santa Monica, Malibu, Los Angeles, and Santa Barbara.
If the idea of a California road trip interests you, read on for more information about what the best route is, where to stay, and what to see along the way.
How far is Solvang from San Diego and how long will a road trip take?
The road trip from San Diego to Solvang is about a day's drive, covering a little over 250 miles. While you can definitely power through it in one sitting, you should consider devoting at least one weekend to this trip.
The route will take you through the trendy cities of San Clemente and Los Angeles before you enter a beautiful stretch of coastline from Malibu to Santa Barbara. Towards the end of the trip, you will venture into the forested mountains to reach Solvang.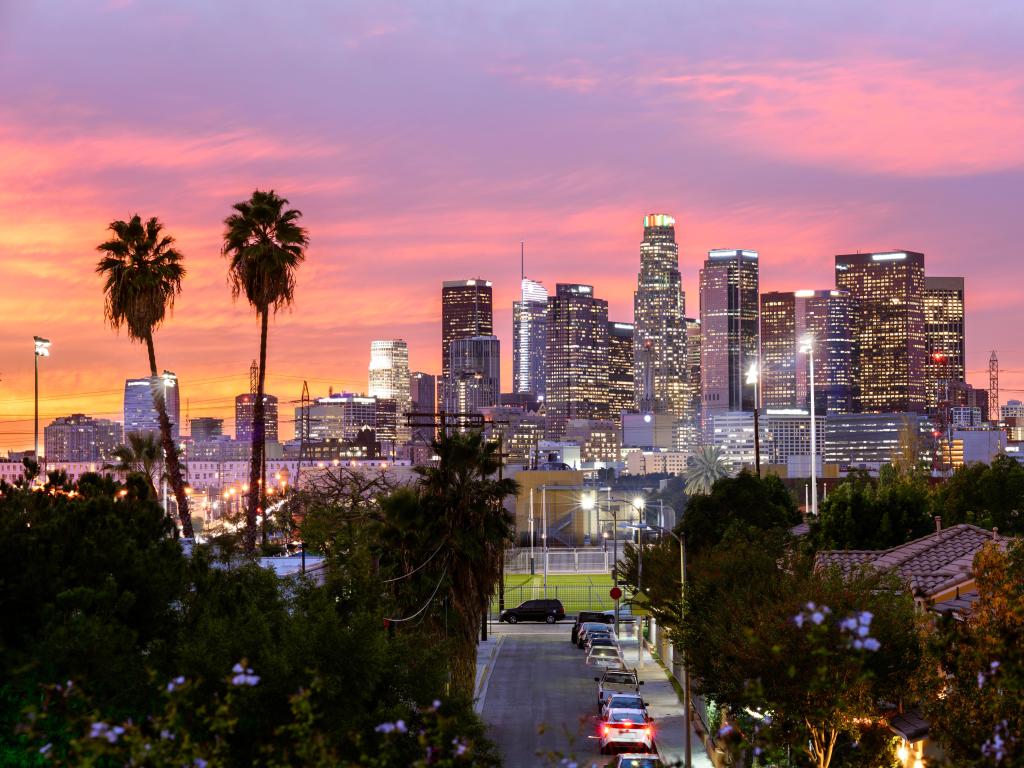 Best road trip route from San Diego to Solvang
The best road trip route from San Diego to Solvang is directly up the coast, through Los Angeles and Santa Barbara to Solvang. This route is not only the fastest but also has plenty to see and do along the way.
With so many cities to check out along the way, each more scenic and event-filled than the last, you'll want to take the time to explore each one if you have the time.
This trip takes place almost entirely on interstates and highways, making the drive very easy for beginner road trippers, although there might be some bad traffic around Los Angeles. To get around this, try to time your trip so that you aren't traveling through the city during rush hour.
Road trip route from San Diego to Solvang
Leave San Diego on Interstate 5 heading directly north towards the sprawling metropolis of Los Angeles. Interstate 5 will take you past Encinitas and into San Clemente.
Shortly after passing through San Clemente exit Interstate 5 and turn onto Highway 1. This will take you along the coast through Newport and Huntington Beach.
Remain on Highway 1 as it leads you through Los Angeles, past Long Beach and Santa Monica. After leaving the city, you will get to enjoy some beautiful coastal views as you pass through the famous town of Malibu.
Continuing on Highway 1, you will soon reach Oxnard. Here you will merge with Highway 101, passing through Ventura and Santa Barbara. At Santa Barbara, take Highway 101 and Route 154 into the mountains. The road will meander past Lake Cachuma before arriving in Solvang.
Best places to stop between San Diego and Solvang
Solvang is a charming city with interesting architecture and a booming wine industry. Its proximity to San Diego makes it the perfect destination for a weekend getaway.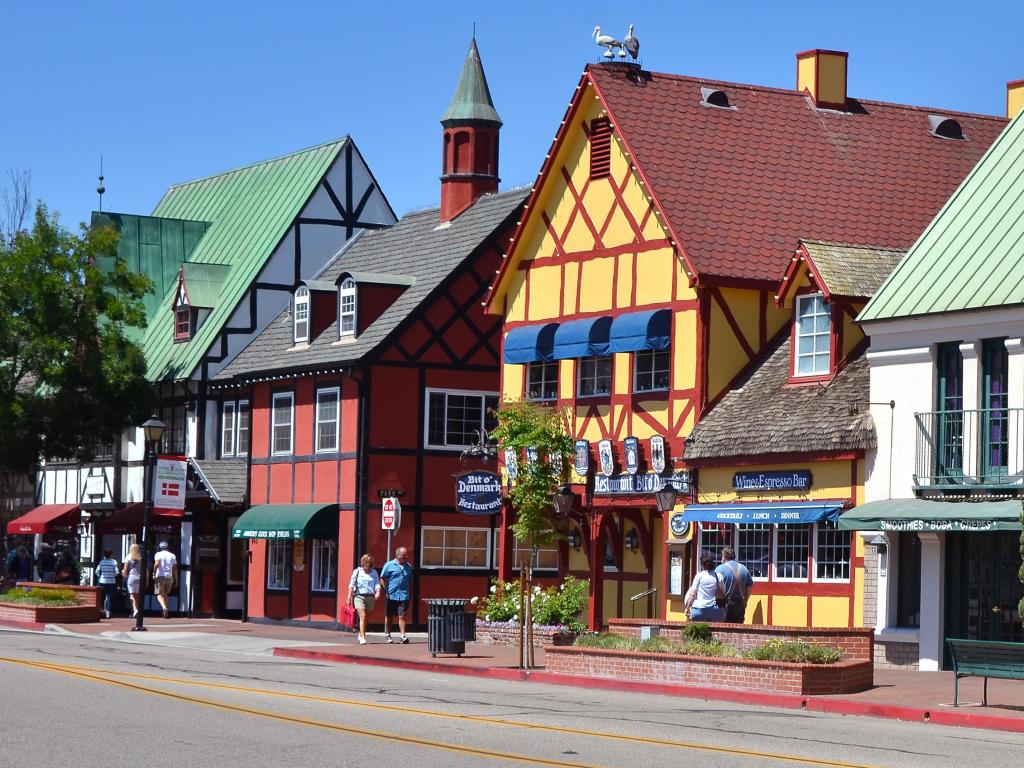 While you could drive between the two places in a day, consider breaking up your journey with an overnight stop. To help you plan your stops, here are a few stunning places to stay.
Enjoy peace and tranquility in Santa Barbara
Hotel Ynez and its stunning courtyard sit at the heart of wine country in Santa Barbara, just down the road from Solvang. The hotel was built on two acres, providing some incredible outdoor facilities that will make your stay as tranquil as it is fun.
Hotel Ynez used their two-acre grounds to create a veritable oasis of stunning gardens and outdoor social spaces. Including bonfire pits, an outdoor pavilion, and a pool.
The rooms are simple but incredibly stylish - on top of coming furnished with everything you might need, they all have an outside patio space, perfect for enjoying your morning tea or coffee.
The hotel has a communal guest seating area with a fireplace and a bar, should you want to indulge in a quiet drink after a busy day in the sun. A complimentary continental breakfast is included in the hotel, but it doesn't offer anywhere on-site for lunch or dinner.
The hotel is not situated in Solvang, but it is only a short drive down the road. This means you can still have access to everything on offer in the city, while enjoying a bit more peace and quiet.
A great location, incredible outdoor space, and a competitive price make Hotel Ynez a real winner. If you want somewhere to stay while visiting Solvang, we highly recommend this hotel.
Another take on Santa Barbara in luxury
Located in downtown Santa Barbara, the Simpson House Inn features luxurious, upmarket rooms that are up there as some of California's finest. This stunning Victorian bed and breakfast, built in 1874, is nestled in lush landscaped gardens.
Santa Barbara is close to your final destination, but it is a city that deserves all the attention you can give it. Located a short walk from historic downtown Santa Barbara, this bed and breakfast features individually styled rooms with stylish decor, true to Californian aesthetics.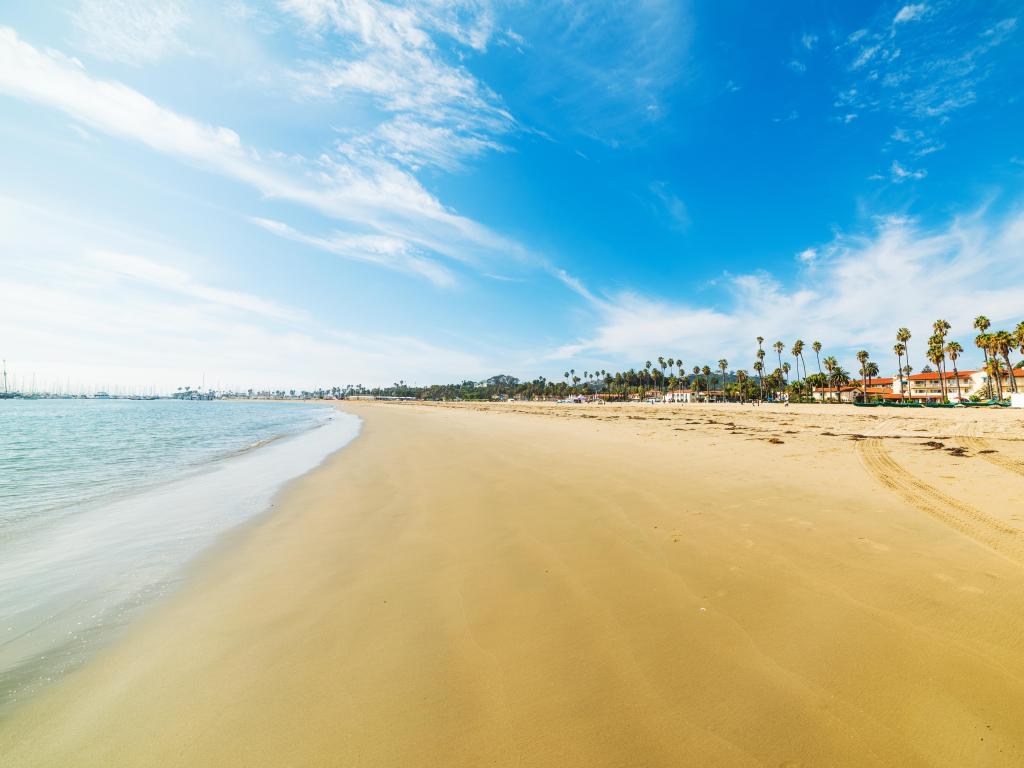 During your stay, you can enjoy the delicious gourmet breakfast on offer in your rooms or out in the garden; the perfect way to start your day.
When you are ready to explore, the Arlington Theatre and Santa Barbara Botanical Gardens are a short distance away. Upon your return to the beautiful inn, you can enjoy afternoon refreshment and an appetizer buffet, as well as an evening wine tasting.
Spoil yourself with sea views in Malibu
This road trip takes you straight through Malibu, known for its beautiful beaches and breathtaking coastline. If you want to stay here, the Malibu Beach Inn offers some of the most stunning sea views the West Coast has to offer.
Every room at the Malibu Beach Inn is ocean-facing, meaning you will be waking up to an amazing vista every day. On top of that, the interior design is extremely tasteful, more than justifying the hotel's high-end price.
The inn also offers in-room spa services, with a variety of massages and treatments on offer. There is also a fitness center if you want to work up a sweat.
There is an on-site restaurant called the Carbon Beach Club that specializes in local seafood and meat dishes. They take pride in using ingredients sourced from as close to home as possible.
The location of the inn is only a few minutes from the Malibu Pier and a short drive from Santa Monica, putting you in the heart of the action if you're looking to see everything Malibu has to offer.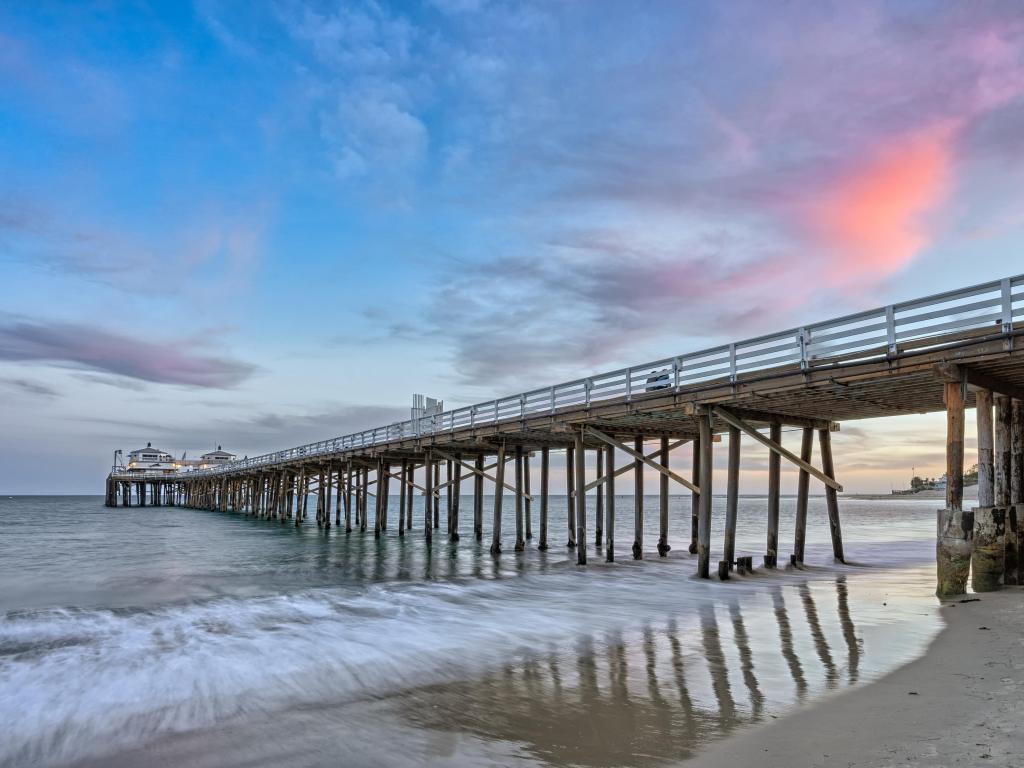 Things to do on a road trip from San Diego to Solvang
Torrey Pines State Reserve - Nestled within the city of San Diego, this coastal state reserve offers breathtaking cliffside views of the Pacific Ocean. With a rich ecosystem of Torrey Pines, one of America's rarest trees, and miles of unspoiled beaches, it's a haven for nature lovers and hiking enthusiasts.
San Clemente - This charming coastal city in Orange County is known for its scenic pier, expansive beaches perfect for sunbathing, and vibrant downtown area boasting beautiful Spanish Colonial Revival-style architecture.
Newport and Huntington Beach -These neighboring beach cities in Orange County are renowned for their pristine sandy beaches and vibrant surf culture. Huntington Beach is often dubbed "Surf City USA", while Newport Beach boasts a stunning harbor, luxury boutiques, and seafood restaurants.
Los Angeles - As the entertainment capital of the world, Los Angeles boasts an eclectic mix of iconic landmarks, cultural institutions, and diverse neighborhoods.
Santa Monica and Venice - These popular beachfront neighborhoods in Los Angeles are famous for their lively boardwalks and picturesque sunsets. Santa Monica's bustling pier features a Ferris wheel and amusement park, while Venice Beach is known for its colorful Ocean Front Walk, filled with street performers, skateboarders, and eclectic shops.
Malibu - This affluent beach city in Los Angeles County is renowned for its miles of sandy beaches, world-class surfing spots, and luxurious beachfront homes of celebrities. The iconic Pacific Coast Highway offers stunning coastal views.
Zuma and El Matador Beaches - These are two of Malibu's most beautiful beaches, known for their clear waters, wide sandy shores, and dramatic rock formations. Zuma Beach is popular for sunbathing and picnicking, while El Matador, a smaller, more secluded beach, is perfect for romantic getaways and photography.
Ventura - This relaxed coastal city offers a blend of stunning natural beauty, rich history, and surf culture. From the historic Ventura Pier and Promenade to the vibrant downtown area with unique shops and restaurants, it's a perfect destination to soak in the quintessential California beach vibes.
Santa Barbara - This picturesque coastal city, often referred to as the "American Riviera," is known for its Mediterranean-style white stucco buildings and palm-lined beaches.
The Old Mission - With its beautifully preserved Spanish Colonial architecture and serene gardens, this landmark provides a unique insight into California's early mission era.
Wine Country - Situated near the Danish-inspired town of Solvang, this region is renowned for its world-class wineries and vineyards. Whether you're a wine connoisseur or a casual enthusiast, touring the region's picturesque vineyards, tasting exquisite wines, and learning about the wine-making process offer a delightful experience.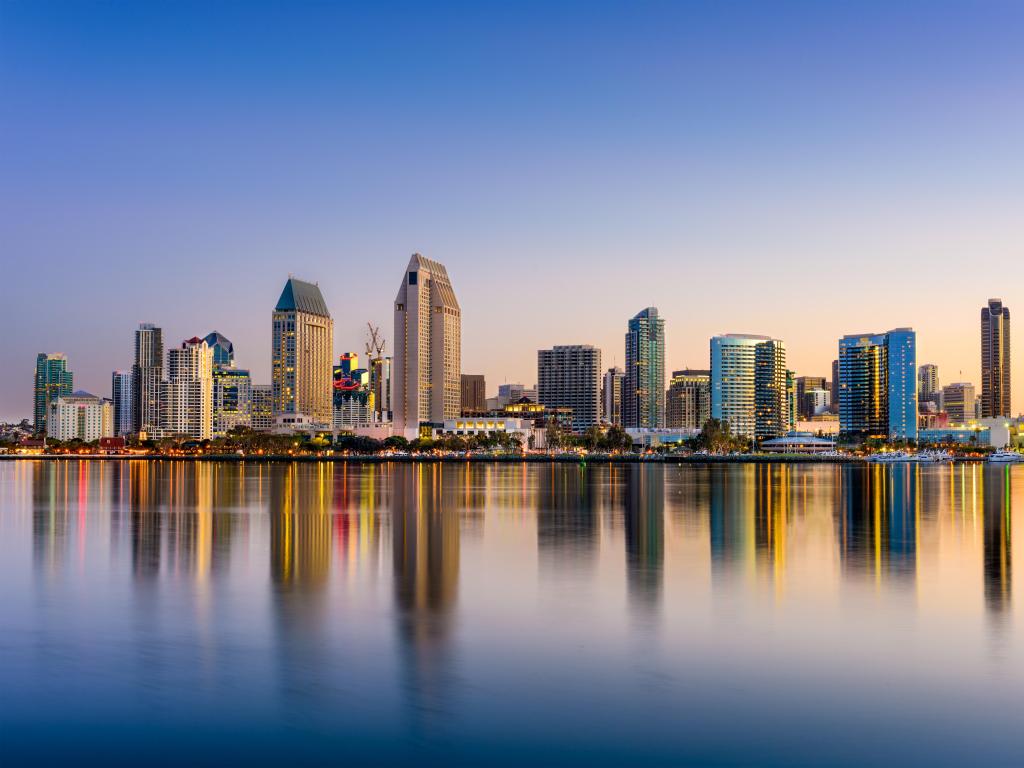 Best time to go on a road trip from San Diego to Solvang
You can go on a road trip from San Diego to Solvang at any time of year. The west coast experiences mild weather and there is unlikely to be anything that would cause a major disruption, like snow.
Winter is the quieter time to travel through this part of America. This is because the weather is not as sunny and warm compared to summer. There is an increased chance of precipitation in winter.
All that being said, winter can still be a great time to travel because you will avoid large crowds of tourists, and you may be able to get a discounted price on a hotel.
Summer in this part of California is very warm and sunny, which makes it the most popular season for tourists. Prices for hotels will be at their peak during the summer months.
Fall and spring are also great times to travel, as you may be able to strike a balance between warmer temperatures and fewer tourists. Overall, there is no one season that you have to go in, so figure out what factors are most important to you.
One thing to keep in mind, however, is that the West Coast is known for its summer fog, especially on warmer days - if you plan on driving early in the morning, be sure to take things slow until noon, which is when the coastal mist starts to clear up.